3 User Reviews
Posted by Jedi757 (Portsmouth, Va) on 12/01/2013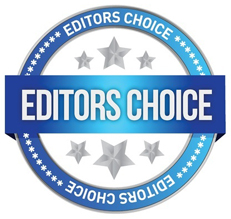 I'm new to DMSO.
A doctor gave it to my husband to use after his back surgery b/c he had terrible swelling in his legs and feet. His feet looked like pregnant lady feet. I applied the DMSO around the suture and within an hour his legs were no longer swollen (they were swollen for 5 days after surgery). I applied the DMSO around his suture again that night before he went to bed. The next morning his feet looked normal. I'm now trying it on a MRSA scar.
If I have any luck with it reducing the scar I will post my results. Do know, MRSA toxins are nasty but if you can find a doc to give you a vitamin C IV get one. It will mop those toxins up and make you feel a ton better. I had undiagnosed MRSA for 3 years in my nose. I could smell a burning matches type smell all the time. One doctor actually told me I was hallucinating. I ended up septic, after about 6 months sepsis I found an integrative medicine doctor and he gave me the vitamin C. It made me feel so much better immediately. It pushed the toxins out through my skin. I had cystic like knots all over my head the day after the infusion and they disappeared later that day. After that I got 4 more infusions weekly and I was soon healed. The MRSA popped up 2.5 yrs later and I finally had a smart enough doctor to swab the wound in my nose, we found out it was MRSA, I was finally put on a MRSA appropriate anti-biotic and I combined it this time with 40k mg of IV vitamin C, this finally knocked it out. For the first time in my life I don't smell burning matches. Vitamin C in conjunction with the right antibiotic works miracles. Don't take fluroquinolones as the antibiotic it will make it worse, I used rifampin. I also took likes of niacin. I suffered through the flush but the niacin is to get blood super close to the wound to help heal it faster.
Replied by Robert Henry
(Ten Mile ,tn)
12/02/2013

Jedi
(Portsmouth, Va)
02/11/2014

Replied by Bill
(San Fernando, Philippines)
12/02/2013

Replied by Kathysrq
(Florida)
05/31/2018

---
Edema
Posted by Geralyn_d (Atlanta, Ga) on 08/24/2012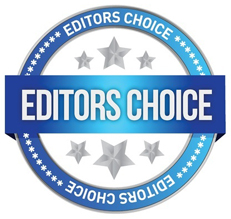 When I went into acute liver failure 4 years ago I was not told about ascites, they didn't really expect me to live and I turned down a place on the transplant list. I started eating raw vegan as it was the least reactive food I could stomach. One day I was dressing and noticed I looked like a water barrel! I weighed myself and had gained 8 pounds in a couple of days... I was going out of town the next day and used the only thing I know of that quickly removes excess water... DMSO.
I spread 1/2 to 1 teaspoon of 99% DMSO on a baby wipe. Then I wiped from the breast line to just past the groin where lymph glands are (front and back.)

Over the next 12 hours, I peed like a racehorse!
It took 2 days but all the water build-up disappeared. It has come back 5 times and I used it each time to success. I also added tissue salts for control of water in the body and liver support (nat mur /nat sulph).
Recently my sister was in the hospital when her chemo almost killed her (heart and liver issues). She gained 24 pounds in 5 days. I advised the DMSO cautiously thinking at least there they could deal with any reaction. Instead of a problem, she ended up flooding the measuring container a few times and lost the 24 pounds in a week.
The Drs were very happy that the liver numbers quickly dropped to the normal range. We didn't share our diuretic-free solution though.
DMSO is a cheap and pretty safe way to get rid up water build up.
Replied by DJ84
(Ohio)
03/21/2023

Replied by Conny Foster
(New Zealand)
09/17/2023

---