Sodium Butyrate Enemas
Posted by Wilson (Austin, Texas) on 08/06/2016

Ulcerative Colitis:
Open up a capsule of 600 mg of sodium butyrate and mix with warm water, add 1 tsp of l glutamine. Use as an enema and retain over night. Twice if possible once in am and once pm. Read up on butyrate, a probiotic for the human gut. Can taken orally at the same time when eating a meal (600 mg). More effective as an enema. Take Activated charcoal when going to bed. Watch diet. Avoid sugar, include fruits that are sweet. Incorporate kimchi, raw fermented food.
---
Supplements
Posted by Vlo (Oklahoma) on 08/12/2013


I was diagnosed with Ulcerative Colitis 5 years ago during the 2nd trimester of my pregnancy. After the delivery of my son I suffered from extreme constipation alternating with bloody diarrhea. After years of suffering I found a fiber supplement with Psyllium, Hibiscus Flower, Licorice, Fenugreek Seed, Pau D' Arco Bark and Hyssop. To my complete amazement it worked great. It is by far the only fiber that works without cramping my colon or irritating my ulcers.
Replied by Janet
(Pa/usa)
03/17/2015

---
Sweet Whey
Posted by Greg (Media, PA) on 10/23/2008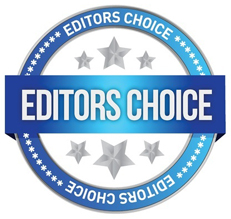 After years of suffering on and off with inflamed colon, I have finally found something that works. The colonics people don't like to hear this and I'm starting to believe that they are trying to supress this information. We have been told that we should take pro-biotics to help re-establish our friendly bacteria. I find this to be only partially helpful. It seems that there is a way to reestablish the friendly bacteria in the colon and that's by feeding your bacteria with the ideal food and that's Sweet Whey. I didn't find this on Earth Clinic so I decided to post this. I am hoping to find others that have tried this product to hear what I have experienced confirmed.
I first read this several years ago in Acidophilus and Colon Health by David Webster. Sweet Whey cured my inflamed colon. Other positive side-effects are a floating feces and better smelling too.
I will admit that I was skeptical at first trial. I asked my colonics provider about the use of sweet whey I went so far as to loan my book to her. It took me three years to get my book back. I tried and tried to get it back but to no avail. So I stopped taking the sweet whey and my colon problems came back. Finally when I got my book back I started back on the sweet whey. After reading the book more thourughly I realized why she kept it. If it's this easy to cure some colon problems. Why would you need colonics. I know that this is not entirely true because there are other reasons to have colonics.
The ph balance talked about in regard to ACV prompted me to write this because I feel may be as essential as balancing your ph. Restoring your friendly bacteria. I'll be looking for other feedback.
Replied by Catherine
(Wellington, New Zealand)
10/26/2008

Replied by Catherine
(Wellington, New Zealand)
10/28/2008

Replied by Joseph
(Boston, MA)
04/02/2009

Replied by Teal
(Pensacola)
03/11/2018

---
Ted's Remedies
Posted by Dan (Springfield, Illinois) on 02/10/2012

Regarding: 01/13/2012: Ted from Bangkok, Thailand replies: "I have updated the ulcerative colitis remedy to include digestive enzymes, although not necessary, but unripe papaya is necessary or at least bromelain will help.
Is there some way to see the "updated ulcerative colitis remedy"? I'm picking up pieces of it from quesitons and answers, but if it's in one place, updated -- that would help a lot.
Replied by Poutou
(Brockton, Ma)
02/29/2012

Replied by Pat
(Pocono's, Pa, Usa)
03/03/2012

Replied by Chimes
(Perth, Wa)
07/04/2012

Replied by Judy
(Sanbornton, Nh, Usa)
08/19/2012

Replied by Kay
(Richmond, Bc)
06/22/2017

Replied by Sandybridge
(Tn)
06/23/2017

Replied by Amanda
(Michigan)
06/23/2017

Replied by Rsw
(Ohio)
06/23/2017

Replied by Janet
(In)
06/23/2017

---
Turmeric
Posted by Angela (Australia) on 12/23/2015


I have had what I feel sure is ulcerative colitis for quite a few years now and because I didn't want to used prescription drugs I tried Turmeric. It took 5 weeks before it began to kick in and the relief I felt from not having to lie awake at night with the pain was wonderful! If you want to try this you could probably use something for the pain until it kicks in for you?
I use the bulk organic turmeric from iherb and fill double 00 capsules, I found this as good if not better than the extract tablets and a lot cheaper too. [Do use disposable gloves whilst filling the capsules or you'll end up with yellow fingers! ]'
I take two of these capsules with every meal and have found this suits me. A few times I tried to cut down the doses but the symptoms started to re-appear, so I've pretty much kept to the same dosage for years now, with NO side effects.
I hope that other people with the same awful problem will find this useful.
Best wishes, Angela.
---
Turmeric
Posted by Sharon Christmas (Anderson, Sc) on 03/24/2013


Turmeric has put my Ulcerative Colitis in remission. I take six 450mg capsules in the am and six at pm till all symptons are gone then I just take one in am and 1 in pm I have severe ulcerative colitis and turmeric has been awesome. If it flares up I start back on the six and six been doing this for 2 years and it has been a blessing to be in remission.
Replied by Tom
(Los Angeles)
11/15/2016

Replied by Beth
(New City Ny)
04/29/2017

---
Turmeric, Cumin, Aloe Vera
Posted by Kirouche (London, Uk) on 01/21/2013


After all the foods and the drinks I had with the family during the christmas period really put me in danger at the start of the new year. I was bleeding from my stomach for few days. whatever I eat the problem is still there. I even felt dizzy one morning and that lasted couple days. Probably because of the blood lost. I was about to call an emergency. On the morning instead of having my usual coffee I decided to go some kind of natural remedies. A mug of hot milk with one teaspoon of turmeric powder and one teaspoon of Cumin diluted and drunk it at once. My lunch was just plain boiled rice another cup of hot milk in the afternoon with the same mixture. I also had Aloe vera drink in between. In the morning when I went to the toilet I haven't had a single drop of blood and my stool was normal. The time I went for a Doctor appointment after few days he said everything is fine. But I will be going for internal gastro check (whatever is called). I hope you guys will find the same benefits from theses remedies.
---
Replied by Dee Dee
(Birmingham, Al)
01/16/2014

Ulcerative Colitis Remedies
Posted by Berj (Munich, Germany) on 05/18/2013

Dear all, thanks for this wonderful site. I am sure it is helping tons of people with difficulties out there.
I would like to talk about my problem with Ulcerative Colitis and ask about recommendations.
I am 31 years old, diagnosed with ulcerative colitis since 2005 while I was working and living in Nigeria. (left sided, proctitise, chron's colitis, etc as it keeps on changing per medical doctors). Bloody diarrhea, weight loss and fatigue were all common. At the beginning of the disease it was getting controlled with steroids. Now after some years, flareups are frequent, and not controllable with steroids. I lost my weight from 70 kgs ( I'm 173 cm) and being athletic, to 50 kgs now and skinny, since I am sick all the time. The disease is effecting my joints too. I was hospitalized 2 times last year because of movement restrictions in my joints and heavy bleeding. That's the story in a nutshell.
I would like to know where to start. There's alot of information everywhere, but for sure the cure is not with medical doctors. It's just here, natural healing. So please can you advice how should I start healing my intestines?
1st you are mentioning, colitis is caused by mycobacterium. So I have to kill these in the first step, then the second step is healing the intestines and the 3rd step always supply building blocks for these healing so I do not get into flarups again. That's of course by avoiding alot of bad foods (which I do not eat actually). So please can you supply a personalized supplementation plan since you say everyone is different? I want to heal my intestines, get my health back and get back my body.
Are foods like gluten, lactose, eggs, seeds and nuts very bad and causing autoimmune reactions?
Moreover, how can someone visit Ted in Thailand? Is that possible?
Regards and thanks in advance.
Please feel free to contact me by email as well. This goes to anyone on this website. We are here to help each other, and together we are stronger.
Berj
Replied by Rsw
(Uniontown, Oh)
05/18/2013

Replied by Om
(Hope, Bc, Canada)
05/18/2013

Replied by
Timh
(Louisville, Ky, Usa)
05/19/2013
2077 posts
Replied by Berj
(Munich, Germany)
05/19/2013

Replied by Om
(USA)
05/19/2013

Replied by Berj
(Munich, Germany)
05/19/2013

Replied by Brenda
(Al)
12/22/2014

---
Unusual Remedies for UC
Posted by Annie (Branson, Missouri) on 03/04/2011


This will sound crazy, but here it is. I had suffered for a number of years from ulcerative colitis, and my symptoms were growing worse. I recently started smoking cigarettes again, after quitting for 14 years. My ulcerative colitis has gone away.
Replied by Lisa
(Waynesboro, Va)
03/08/2011

---
Vitamin C Ascorbate
Posted by Kim (Mo) on 04/17/2016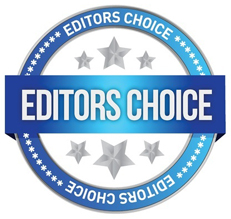 Vitamin C Ascorbate for Ulcerative Colitis:
My brother in-law (40 yrs old) has UC & as a truck driver has to carry an extra set of clothes for when he is unable to make it to the bathroom in time. I have the opposite problem & have issues going & can only stay regular by taking Magnesium every morning on an empty stomach. That is until I learned about Vitamin C ascorbate acid form (Not ascorbic acid) of C.
Ascorbate Vitamin C is made from Calcium & will not cause bloating, gas or upset stomach when taken on an empty stomach within an hour or so of eating. Nothing has helped myself or my brother in-law more than Ester C formula found in any vitamin shop. I stumbled across this through a site that talked about gutsense explaining ALL the benefits of Vitamin C made from minerals. Not sure if they talk about arthritis, but is absolutely instrumental in reducing inflammation in those suffering from it. I recommend beginning w/1,000 mg of Ester C & working your way up from there to a level that works for you.
Note: I also have IC Interstitial Cystitis (thinning of the bladder lining) & Vitamin C (ascorbic acid form) always made my symptoms worse & caused terrible pain. All IC sites recommended staying away from Vitamin C. The Vitamin C (ascorbate from Calcium) has never caused pain or an IC flare up & has made my symptoms associated with IC better overall.
---
Vitamin E Enema
Posted by Marine17 (Nicosia, Cyprus) on 06/03/2010


I was diagnosed with UC about 8 months ago and was on corticosteroids and salofalk. After coming off of corticosteroids, my symptoms returned though a bit milder(diarrhea and some bleeding). For some time I played with my diet but it did not seem to have a great effect. I would eat only rice and boiled chicken with no fruits or vegetables but it would only work the first day. Then I came across a post regarding Vitamin E enema. It said use 2 capsules and increase to 10. It also advised not to eat white flour, rice, milk, sweets and fruits but it lots of vegetables. So I started the enema and on the third day all my symptoms disappeared. It has been three weeks now and I have almost forgotten I have UC. The enema gives me a bit of gas but that's about it.
I actually have fruits too like banana, avocado and mango. I have stuck to the 10 capsules a day and I also take 1 orally, vitamin D (2 capsules) together with Calcium and magnesium (1 capsule), Selenium and L-glutamin. However I started those extra supplements one week after I started the enema so Vitamin E has done the miracle and the others I'm taking to help make the healing process faster.
The therapy must be for no less than 3 months. I will keep you posted after 3 months when I stop but I would do it my whole life if I had to given that I would be symptom free and enjoy my fruits and vegetables!!
Replied by Ahmed Jaafar
(Dubai, United Arab Emirates)
01/19/2011

Replied by Mark Anthony
(Montreal, Quebec, Canada)
03/15/2013

Replied by Marine17
(Nicosia, Cyprus)
08/25/2014

Replied by
Timh
(KY)
08/26/2014
2077 posts
---
Zinc Enema
Posted by Lulu (Austin, Texas) on 05/18/2016


I started using my "zinc enema". It really helps with UC sometimes. This zinc enema consists of: 1 tsp of zinc gluconate powder, 1 tsp of slippery elm powder, 1 tsp of marshmallow root powder, 1/2 tsp of comfrey root powder mix well in about 3 to 4 ounces of hot water in a glass cup.
I wait until the mixture is luke warm, (or I can use half the amount of hot water then add remaining in cold water after mixing it) pour into an enema container. I use the Ready-to-Use Saline Laxative Enema bottle found in most grocery stores pharmacy area for this zinc mixture enema. I pour out the saline solution contained within these bottles and rinsed the bottle out for my zinc enema. I tried to use this saline solution on a active flared up colitis condition a couple of times, it burned like hell and caused colon spasms. Now I just dump the saline out to use this bottle. I reuse this bottle by rinsing it out each time. (There is a round paper cover on the inside top. I remove that so it doesn't restrict flow.)
I do this zinc enema before bed after I evacuated most of the bowels and attempt to retain this over night. Often, more fecal matter will get excreted in the process. I just make more of the mixture until I'm able to retain it. A bit of Preparation H at the tip helps lubricate the process. I also keep a paper clip on hand to undo the tip should the enema bottle gets plugged up by the herbal content. I sometimes use a strainer to help prevent that as well.
To insert the enema, I lay on a towel or a disposable pad and on my left side.
Note: I learned it is recommended that one takes some copper mineral with zinc. I buy mine in capsules and take it orally.
Replied by
Timh
(Ky)
05/19/2016
2077 posts
---