Vitamin C Ascorbate
Posted by Kim (Mo) on 04/17/2016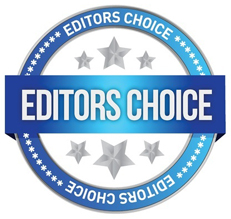 Vitamin C Ascorbate for Ulcerative Colitis:
My brother in-law (40 yrs old) has UC & as a truck driver has to carry an extra set of clothes for when he is unable to make it to the bathroom in time. I have the opposite problem & have issues going & can only stay regular by taking Magnesium every morning on an empty stomach. That is until I learned about Vitamin C ascorbate acid form (Not ascorbic acid) of C.
Ascorbate Vitamin C is made from Calcium & will not cause bloating, gas or upset stomach when taken on an empty stomach within an hour or so of eating. Nothing has helped myself or my brother in-law more than Ester C formula found in any vitamin shop. I stumbled across this through a site that talked about gutsense explaining ALL the benefits of Vitamin C made from minerals. Not sure if they talk about arthritis, but is absolutely instrumental in reducing inflammation in those suffering from it. I recommend beginning w/1,000 mg of Ester C & working your way up from there to a level that works for you.
Note: I also have IC Interstitial Cystitis (thinning of the bladder lining) & Vitamin C (ascorbic acid form) always made my symptoms worse & caused terrible pain. All IC sites recommended staying away from Vitamin C. The Vitamin C (ascorbate from Calcium) has never caused pain or an IC flare up & has made my symptoms associated with IC better overall.
---