High Dose Vitamin C
Posted by Sharon (Lou Ky) on 06/17/2017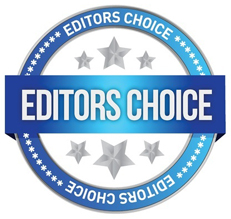 Dental Abscess - High Dose Vitamin C in daily divided doses
Using 500 mg (what I had in the cabinet - ordinary low cost)
I took 2.5 grams first day by 1 500mg pill for 5 x day @ 8am noon 4pm 8pm midnite - next morning remarkable improvement with start of fistuala draining (already tried to lance abcess with pin the month before w nominal drainage) pimple-like process, pain and swelling down remarkably.
I doubled the dose for day 2. I took 5 grams on second day in divided doses, 2-500 mg pills per dose for 5 times (8am 12 4pm 8pm midnte) I woke up the next morning nearly 95% resolved. You could see the draining and I used my fingernail to direct it out. You need to remove this pus and this brought it to a head. Pain gone, doesn't hurt to eat on that tooth now, slightly noticeable. Swelling down immediately around tooth area but still swollen at the jaw/bone part.
3rd day - same as second. Extra insurance and I don't know if I will continue for 5 or 10 days yet, so I will reduce later dose and maintain a basic level for the future. At the end of the day, swelling done farther. The vitamin C is acting like an antibiotic. I know it needs to be taken on schedule and maintained at high levels for up to 10 days. So far so good. Very happy because it's basically gone in two days, but I want to make sure to get it all.
I am 5-5 at 112 lbs. This dosage did not hurt my stomach. I was compelled to jug water to get the pills down. I think it is important to drink water until you feel the pill go down your esophogas. This helps to keep it from dissolving in your throat which can cause acid reflux. With any pill that causes this I also eat about half of a bananna. It's a great buffer and helps push the pill down. Also, with vitamin c there is something call bowel tolerance. If the daily dosage you are taking causes nausea or diarreah, then lower the dose.
Note - I had already tried placing garlic on the tooth and abscess area. It worked. I did it once and after 5 days the infection was reduced after 1 15 min garlic treatment. It wasn't enough and it came back. (I never did the second round, learned this later that I should have done it again 5 days later) Yes, garlic did work as well, not as fast as Vitamin C dosing.
At this point, I am going to take advise on some of the other things I've read here. I will be applying vit E or Aloah topically in the mouth to help healing on the sore area. I will also add minerals to my supplements to help maintain or rebuild my teeth.
The reason I wrote this is because I want others to know that there are other options when your dentist tell you you need a root canal and crown and you don't have $3000.
---