Garlic, Vitamin C and Bamboo Salt
Posted by Yvonne (Singapore) on 11/28/2016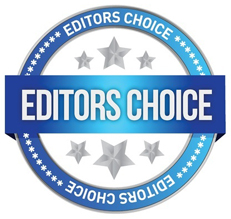 Hi guys, woke up with dull pain in lower molar, went to a random dentist nearby at 10am (and though a regular cleaning will do the job), the 'cold test' they performed made the pain worse (unbearably excruciating and non-stop), that I have to keep holding water in my mouth or the pain keeps coming back. At 2pm, I can't take it anymore, went back, they told me it was really bad gum infection with pus and my molar was shaking. So they suggested periodontist specialist and root canal. I can't wait and make a trip to periodontist specialist and didn't want to do root canal after reading all the bad things about it, so in desperation, I opted for extraction. 1 day after the anesthesia of the extraction dies off, the neighboring teeth and gum start to ache (bacteria spread), so I started on the ponstan and antibiotics given by the dentist, which helped reduce the infection/inflammation by around 40%.
Then after reading reviews of this site, I started chewing garlic and taking lots of Vitamin C (6,000mg) for a couple days. Both helped by around 70%. Then there is the side effect of skin burn/sore on the cheek and inner lips with use of garlic, so garlic can't be used constantly.
But what I would like to share with whoever is reading this review is that Bamboo Salt (9x baked) is the game-changer. It managed to fix the remaining 30% sensitivity, sore and ache in nearby gum, teeth and extraction site, that garlic and Vit C can't fix). I really didn't have to extract my molar if I knew about bamboo salt before I go to the dentist.
All my gums and teeth and in perfect shape now. Google "Bamboo Salt" and there are medical reports it can even cure oral cancer: https://www.ncbi.nlm.nih.gov/pubmed/23403521
EC: Interesting, thank you!

For those who don't know much about this Korean remedy...

Jukyeom is a Korean folk remedy consisting of salt roasted in bamboo. ... The trace elements in the clay and bamboo are thought to make this form of salt more healthy. Historically, jukyeom has been used as a digestive aid, styptic, disinfectant, or dentifrice.
---