Selenium and Zinc
Posted by Jessica (Denver, Co) on 03/22/2010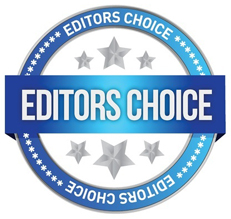 Thank you, Ted! I took your advice to treat my nasal polyps
I took selenium and zinc for 30 days... at first my polyps grew more, mostly trying to fight back... But after about 2-3 days of that they retracted, more and more until i could breath once again! No more headaches, blowing my nose, embarrassment while talking to people!
ps. I also cut a lot of dairy from my diet. Not sure if they won't come back, but for now i feel great
Replied by Jessica
(Denver, Co)
08/03/2010

---
Serrapeptase
Posted by Tom (Sebring, Florida) on 11/24/2017


I'd had two surgeries and was scheduled for another. I had tried all kinds of home remedies, apple cider vinegar, tea tree oil, hydrogen peroxide, I had resorted to pulling them out myself with hemostats, not recommended. A gal at the local heath food store said she used serrapeptase for cysts on her ovaries and suggested I try it. I did and within a month I could breath through my nose after suffering for decades. I shared this with my physician and he was not interested at all, just said if it worked keep using it. I whole heartedly recommend it!
---
Serrapeptase, Grapefruit Seed Extract
Posted by Caitriona (Dublin) on 12/30/2016 4 posts


Husband cured and manages ongoing chronic sinusitis including sinus polyps with Serrapeptase am and pm, and Grapefruit Seed Extract nasal spray 3 times daily.
Replied by Mikes
(Ireland)
01/24/2017

Replied by Mikes Cullen
(Ireland)
03/20/2017

Replied by Sharon
(North Wales)
03/30/2017

Replied by Janet
(In)
03/30/2017

Replied by Mikes
(Ireland)
04/10/2017

---
Sinus Headache Link
Posted by Sumiyeh (Rockville, MD) on 06/02/2009

I have been diagnosed by an allergist/ENT with nasal polyps but my symptoms are a bit different from those declared by the rest of you. I don't have a cure or remedy to offer, but thought that my unusual but definitely related symptoms might shed some light for others.I don't suffer from the typical stuffiness and loss of smell, nor from drippiness and excessive tissue use. In fact, I seem to have almost no "nose action" going on at all (other than sneezing, which to be perfectly honest is not bothersome for me usually), until one day suddenly, I get an onslaught of a terrific sinus headache accompanied with debilitating nausea that can only be relieved with finally vomitting. I have been told since my youth (age 10 or so) that I have post-nasal drip (my only complaint then was terrible bad breath). I believe that the polyp causes or contributes greatly to the post-nasal drip and a build-up of mucous in my stomach which is the source of the great nausea. Another reason to instruct your children NOT to snork down the drainage instead of blowing their noses; that stuff builds up down there and the only relief is for it to come back UP!
Anyway, my question for the rest of you cure-seekers and diagnosticians is: does it seem plausible that this is not actually sinus or allergy based, but more of a migraine situation? I have undergone allergy blood tests and the results were very inconclusive. I suffer from this sinus-headache/nausea syndrome in all seasons of a 4-season region. It does seem to be worsened by consumption of frozen dairy (especially at night) and by having damp hair (i.e. not blow-drying my hair immediately after showering).
I appreciate any input!
Sumiyeh in Maryland
Replied by T
(Maryland, USA)
06/03/2009

---
Sinus Papilloma
Posted by Maydaybefore (Brussels, Belgium) on 09/11/2012

Hi there everyone. I just got back from the hospital and my ORL told me, after a biopsy and a scan that I have INVERTED PAPILLOMA in my left sinus and I would need surgery to remove the tumor (which is benign). I read online a bit about this and it is not reassuring at all. The doctor seems convinced that the tumor is going to come back and or degenerate into cancer.... I'm only 36 and have a son to raise. Please help with any ideas!
God bless you! Ingrid
Replied by Ropingangel
(Blair, Oklahoma)
09/13/2012

Replied by Maydaybefore
(Brussels, Belgium)
02/08/2013

Replied by Bambino
(Detroit, Usa)
04/09/2013

Replied by Deirdni
(Ireland)
11/17/2013

Replied by Fight Back!!
(Columbia, PA)
03/31/2014

Replied by
Caitriona
(Dublin)
01/25/2017
4 posts
---
Tea Tree Oil and Coconut Oil
Posted by Joule (Denpasar, Bali, Indonesia) on 07/12/2017


Hi Brother, I tried tea tree oil mixed with coconut oil on my bottle spray and I used for 3 times in a day. in one week feeling something go out from my nostril.. and I waiting more less 2, my sinus polys fell out from my nose.
I jump around and I so happy.
Thanks for this web earthclinic.com
Best regard

Joule
---
Tea Tree Oil, Omega 3
Posted by Philip (Anon) on 06/10/2017


For Nasal Polyps, Tea Tree oil with the carrier Castor Oil works quite well.
If you want immediate relief try Omega 3 Fatty Acids. My nasal passages were completely closed by polyps to the point that I could only breath thru my mouth. I did some research and read about Omega-3's so I gave it a try. I took about 600 mg of Omega-3 in Fish Oil form and within minutes the swelling shrank enough that I could actually get some air thru my nostrils. Wow I was amazed.
Replied by Peter
(Chelmsford)
12/31/2020

---
Ted's Remedies
Posted by Jeremy (Elk River, Minnesota Usa) on 12/14/2010


I am a migraine and polyp sufferer and I am currently taking the citric acid 1/4 tsp and baking soda 1/4 tsp formula three times a day just over 1.5 months now and yes it works slow, but it works!!! I have not added the other supplements just the citric acid and baking soda.
As a cautionary note I read that you are not to take this solution with antacids specifically those with aluminum. Also mix first with a small amount of water and then add juice after the solution settles. It causes what looks like carbonation so you get a cup full of fizz if you mix it all together at first. The castor oil tastes terrible and I can tolerate just about anything. I did not try applying it to my stomach but that is the route to go if you decide to do so.
---
Treat for Low Thyroid
Posted by Yearningtobreathefree (Tennessee) on 12/17/2016


Have had polyps at least 13 years, my doctor laughed when he saw them, said "They're the worst I've ever seen! " Nostrils 100% blocked 24/7, swollen nose, chronic infections, etc. Tried prescription steroid sprays, every alternative remedy I came across... little benefit. Posted here not long ago how saline nasal spray with Lugol's iodine helped greatly.
Now it seems I've finally found the real cause and cure, for me, and I believe many, even most of you, my fellow sufferers.
Some years back I found a blog where a woman told how raising her low body temperature cured her nasal polyps (and much else). Look up "Janey Hood nasal polyps" if you want to read her story, she's not selling anything.
For years my wife and I have been taking Lugol's iodine. Now I wonder if we took too much? Or perhaps it is merely the onslaught of chlorine, fluorine, bromine etc in the modern world that has lowered our thyroid function, though we avoid them as best we can.
My wife has been on thyroid medication for some time now. She does best on one of the natural ones, derived from animal thyroid tissue. I recently saw a list of 300 low thyroid symptoms, conservatively I had 47 of them, although far from overweight (a common symptom).
A couple of weeks ago I began taking a half or a quarter of one of her pills each morning, 30 minutes before coffee or food. The effects felt subtle, but I felt better, livelier, with a more positive attitude. Soon I noticed I was no longer mopping at my nose all day.
Now I'm breathing through my nose as I type. Have not had to have a tissue beneath my nose to prevent it running onto the pillow at night. Haven't even bothered with the saline/iodine nasal spray for the last week. Believe I've found the cause, and cure. Do yourself a favor, find a sympathetic doctor to test your thyroid and get treatment. Keep in mind many docs treat the test results rather than the patient. If you test "normal" you may not be.
Do a search for "hypothyroidism and nasal polyps" if you want more evidence.
Replied by Yearningtobreathefree
(Tennessee)
01/05/2017

Replied by Yearningtobreathefree
(Tennessee)
12/13/2018

Daniel
(Greater London)
06/07/2023

---
Vegan Diet, Water Fasting
Posted by Laura Carrington (Victoria, Aus) on 10/14/2009


Hi y'all. i just wanted to share my experiences with nasal polyp cures which were found from a variety of sources, over a number of years. like all of us sufferers here, i have tried EVERY SINGLE suggested method of curing this ailment ever known to man
- Visited 4 different doctors for 2nd opinions, saw 3 specialists. underwent 4 different cat scans/xrays etc. spent almost $1000 on total medical expenses.
- NASAL IRRIGATION with a variety of salts and herbal/medical infuses
- NASAL SPRAYS of the cortisteroid, over the counter and prescription manner(rhinocort, etc)
- ATOPICAL CREAMS - cortisteriods of many strengths, in prescriptions. applied onto inner nasal walls
- APPLYING/swabbing chemicals eg h202 in powder and liquid form, of different strengths
- ANTIBIOTICS - 3 types, for a few months each
- ANTI-INFLAMMATORY PILLS/TABLETS
- HAYFEVER/ALLERGY tablets x 10 types
- VITAMINS - C, B complex, A, garlic oil, horseradish, zinc, omega3, fish oil,
- DRINKING LITRES upon litres of clear water ever day until the point of feeling unwell
- HOMEOPATHIC remedies
- PRESSURE POINT/ACCUPUNCTURE REMEDIES
- EXTENSIVE HOME RENOVATION to replace all dust-mite sensitive areas, carpets to tiles/wood flooring, curtains replaced, bedding, EVERYTHING
- installing better heating/cooling systems
- IONIZERS to collect dust
- ETC ETC
BUT ALL TO NO AVAIL. well, they work initially, for perhaps a short period of time, but then relapse back to original, intoleratable state
but what i would like to share with you all, is my most recent attempt with WATER FASTING/VEGAN DIET
during my years of researching for a cure, the term 'fasting' did pop up alot, but i never paid attention to it, as it seemed difficult and too intensive to attempt and sustain as a part of my lifestyle
but after exhausting all other alternatives out there, i ultimately resorted to this method
yes it is incredible difficult to cut out all foods, and only consume VEGETABLES and FRUITS, and WATER (teas are allowed), and you do feel TIRED and lethargic, and dizzy most of the time during the intial phase, but after 1.5- 2 weeks, you begin to see GREAT RESULTS
I stopped my other remedies during this time period, and stuck to the FAST strictly
now it has been 3 weeks, and to my delight, the size of my POLYPS shrank immensely. the doctors were equally surprised at what a simple, non-evasive, safe, non-medical, natural, process of fasting could avail to. BREATHING is incredibly easier, EVERYTHING is looking up and up. it is very liberating!
on a side note, you LOSE WEIGHT in the process. which is always good.
So i urge you all to give this a shot. dont waste any more money in useless medicines and whatnot.
hope you all found this helpful! i was really excited about my discovery and really wanted you all to be made privy to the benefits of fasting! CHEERS! and bless you all!
Replied by Zoe
(San Diego, Ca)
12/31/2009

Replied by K.k
(Sydney, Aus)
02/18/2010

Replied by Tom
(Los Angeles, Usa)
03/21/2010

Replied by Sam
(Kl, Malaysia)
03/24/2010

Replied by Cvik
(Baltimore, Md, Usa)
06/22/2010

Replied by Nosey
(Las Vegas, Nv)
08/19/2011

Replied by Dave
(Sunman, Indiana)
09/01/2011

---
Vitamin C, Grape Seed Extract
Posted by Jennifer (Rochester, Ny) on 06/24/2010


-PLEASE DO YOUR OWN RESEARCH...WE ALL HAVE DIFFERING MEDICAL NEEDS AND BIOLOGICAL CONDITIONS...THIS IS JUST WHAT SEEMED TO HAVE WORKED FOR ME, BUT I KNOW MY BODY PRETTY WELL COMPARED TO THE AVERAGE JOE.
-PLEASE RESEARCH GRAPE SEED EXTRACT BEFORE TAKING...HAS BLOOD THINNING QUALITIES and OTHER THINGS ONE SHOULD BE AWARE OF.
High Doses Vitamin C and Grape Seed Extract:
I have had a sinus polyp for 12 years and have tried so many herbs and such to get rid of it to no avail. This past year I read an article (link is at bottom) on taking high doses of Vitamin C when ill.
Last week, right before my summer vacation I developed a serious sinus infection due to allergies. Based on the article I had read I decided to take high doses of Vitamin C along with Grape Seed Extract which is supposed to be 20X more potent than Vitamin C.
I took about 2000 MG (milligrams, NOT grams) of Vitamin C about every 3-4 hrs.for 3-4 days. In addition I took 100 MG of Grape Seed Extract 2x/ day--all with plenty of water. I was also taking Vitamin D and garlic but not in large quantities.
On day 4, I sniffed my nose and "something" moved to the back of my throat. I do not want to be rude but...I moved it into a tissue to examine it because it felt so strange and large. It wasn't your typical nasal mucous that comes with an infection. It looked like a large wad of gum and had the same rubbery texture but was dark red in color. I was pretty sure it was my nasal polyp and upon looking into my nostril with a light I could not see it anywhere. I have looked for several days in disbelief that it could actually be gone but it has yet to return a week later. I think it just finally "dried up" up and detached. I am breathing freer than I have for years and cannot believe what has seemingly transpired.
PLEASE READ THE FOLLOWING LINK FOR INFORMATION ON TAKING HIGH DOSES OF VITAMIN C. I have found it to be very helpful for my own health concerns.
http://www.orthomed.com/titrate.htm
I hope this gives those suffering with nasal polyps a possible route to pursue for their relief. I encourage you to read a great deal and educate yourself on all risks and side-effects in regards to your own body and it's needs.
Jennifer
Replied by Tom
(Los Angeles, California, Usa)
09/29/2010

Replied by Steve
(Renton, Wa, 98056)
10/05/2010

Replied by Patty
(Vegas, Nv)
05/21/2012

Replied by Raaj
(Poughkeepsie, New York)
08/07/2012

Replied by Anupam
(Mumbai)
08/15/2012

Replied by Carmel
(Gooch)
02/12/2016

---
Vitamin D and Serrapeptase
Posted by D (Springdale, Ar) on 06/16/2017


High Dose Vitamin D and Serrapeptase
I have suffered from sinus polyps with severe chronic sinusitis: lost sense of smell, congestion, drainage, 2 surgeries etc. Please listen very carefully because this protocol works
1 High dose Vitamin D: 1500 TO 20000 IU's daily (most vital)
2. Serrapeptase: 240.000 SPU's once daily (most vital)
3. probiotics:
4. Spirulina-1-2 tablespoon per day
4. Zinc 30 mg daily
5. clean diet: gluten free, dairy, yeast free. lots of fruit and veggies, lots of water, lemon water (the juice of 2 lemons in the morning with water)
Replied by Diana
(Salvador)
09/09/2022

---
Water Fasting
Posted by Vatos (Nijmegen, Netherlands) on 11/07/2010

Water fasting can heal sinus polyps because they are 'eaten away' in the cleaning and healing process. I think that water fasting is the first step. Because, eating 'non-allergenic' foods will only stop the polyps from swelling, but they will always remain because they are not completely removed. So eating those foods will help you only in the short term, AND you are devoted to eating non of those allergenic foods at all the rest of your life
Replied by Ksafan
(Riyadh)
05/12/2016

---