Banana Peel
Posted by Bp Believer (Los Angeles, California) on 05/10/2012


Psoriasis:The bananna peel works. I applied it every day for two straight weeks. You may still have a bump but the flaky white skin will be totally gone.
---
Banana Peel
Posted by Kristen (Daphne, Al) on 10/18/2011


The Banana Peel for psoriasis definitely works! My son had it on his hands and feet and everynight for about 2 weeks I would rub Banana Peel directly on the affected areas. We noticed a difference right away with the pain and tightness. It's been two years and has not come back.
---
Banana Peel
Posted by Singing Preacher (Belton, Texas) on 06/14/2009


I recently read in a local paper that a woman used banana peel on her Psoriasis. I have had two treatments and immediately saw results. I rub the inside of the peel on the affected area twice a day. The first reaction burned like nettle, but after the stinging stops the itching did as well. Now that I have used the peelings for two days it appears that the areas are less productive, and lighter in color. No ointment has worked this successfully, and I am 51 with psoriasis at my knees and elbow since I was 12.
---
Bee Propolis
Posted by Helen (Austin, Tx) on 11/06/2012


WARNING!
I tried the bee propolis on my scalp for psoriasis; I guess I misunderstood how to use it; its extremely sticky and stains. So I had huge globs of brown sticky stuff; it would not come off at all, not from my fingers or the sink or the countertop and certainly not from my scalp. it was like I had superglued my hair to my scalp. I wrote the company; they said they had no solution of how to get it off. Anyway, I finally am soaking it in hairspray/alcohol for an hour or so before I wash it and it is gradually coming out. I assume it should have been diluted; anyway, it doesn't seem to have helped the condition.
Replied by Sunita
(Bangalore, Karnataka)
03/22/2013

---
Bee Propolis
Posted by Fleabag (Liverpool, Uk) on 10/23/2010


I have had psoriasis on my feet for years, and at times of stress a patch appears on my right shin which remains for as long as the stress does, plus I get occasional small patches elsewhere that tend to clear up on their own. I also get it on my scalp. I first had the patch on my shin when I started university. It got larger over the 3 years and it remained for the duration of my course, clearing up after I left. I didn't have it again until I started my current management job, and I've now had it for nearly 3 years. I picked up a pot of Propolis a few weeks ago, and have been testing it on the shin. Though I've only been applying it occasionally, there is a marked improvement and it's starting to clear. This is the only product I'm using on it, after years of trying various pharmacutical and natural products with no success.
Replied by Mel
(Southeast, Georgia)
03/28/2011

Replied by Cherry
(Welland, Ontario)
03/16/2012

---
Beet Juice
Posted by Cynthia2209 (San Francisco, Ca) on 01/29/2014 1 posts


I read if you have Psoriasis, drink beet juice. I have mild Psoriasis. I had 3 breakout spots.. I consumed the juice of 2 small organic beets for 3 days. It cleared up.
---
Biotin, Turmeric
Posted by Christine (Tarzana, California, Usa) on 06/17/2012


The skin on the soles of my feet, palms of my hands and even my eyelids was splitting open along creases. I started taking Turmeric along with Biotin. In less than a week, everything was 80% better. My mother has psoriasis very badly on her back where she cannot reach to put psoriasis creams. She started turmeric with biotin and she doesn't itch at all, sores almost gone in less than a week.
---
Bleach Baths
Posted by Sara (Orange, Ca Usa) on 05/30/2012


I hope I'm writting this in the right space. I HAVE to share that for me apple cider sadly does nothing for my psoriasis. For me im over 30 & have had since the age of 8m every year chronic horrible head to toe flare ups of what I think is guttate psoriasis, some years Ive had it ALL year due to a few strep throat cases which kick off a three month psoriasis event. I've done PUVA, enbrel... ETC ETC. I have previously as I stated last year somewhere on this thread ONLY had relief from fasting, which is problematic & hard to do.
I recently managed to HALT a flare up with two things, the cayenne gargle CURED my strep within hours, which I think may have slowed or lessened the flare up...
The second thing is a week of bleach baths (mods please leave this info I know bleach is not considered "natural" but I need to get this info out to other sufferers) google bleach bath, its simple 1/2 or 1/4 cup bleach in bath & soak, (no you wont die, no you wont stink... ) I was scared to try it, but had my stomach covered in psoriasis & legs, my arms were clear... Day one showed little clearing by day 5 my psoriasis is GONE. Please ppl give the bleach bath a try. I'm baffled as to WHY it works, I've been lead to believe thru my own research that my psoriasis was coming from within due to strep, stress, over active malfunctioning t cells attackign... Etc.... Etc. WELL no it appears now my psoriasis was nothing more than......... Stains? lol! Please give the bleach bath a try!!!!!!!
Replied by Christie
(San Francisco, California)
09/14/2012

Replied by Radda
(Ohio)
11/30/2013

Replied by Effie
(Australia, Blue Mountains)
05/16/2016

Replied by Debbie
(Indianapolis)
04/19/2017

---
Borax
Posted by MIS Adventure Books (Earth Clinic's YouTube Channel) on 06/17/2020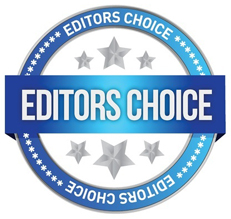 I read about Borax years ago and recently came across "Forbidden Health" by German biophysicist, Andreas Kalcker where I read about many wonderful forgotten therapies including Borax. It mentioned many of the things mentioned in this video. Here's mind blowing my testimonial: I have been suffering from psoriasis gone wild on my left inner ankle which I scratched into an infection that spread to my whole foot.
The burning itch was unbearable and my foot was swollen to the point it couldn't fit in my soft slip-on sandal plus it weeped plasma continually, so I had to wrap it. I went to a NATUREPATH CLINIC and got VIT C and H202 IV (Hydrogen peroxide) several days plus $300 worth of supplements for a detox cleanse.
Nothing worked my foot was still swollen and itchy 😕...then upon waking, I started getting shooting pain and couldn't stand or walk for several minutes till veins expanded to receive blood flow. That night my foot tingled, I panicked, I read folks lost limbs when circulation is cut off to a limb. In middle of the night I got up and took tummeric and an aspirn. They helped with swelling and itching but in the morning I spit out blood from gums and I had blood blisters plus a large bruise on my arm.
What the heck‼️😟 Then I remembered that tummeric and aspirin are blood thinners and some of the supplements I was taking from the Natural clinic had curcumin in it which is also in tummeric so I had to stop the tummeric and aspirin.
I was out of options so the next morning I went running to Urgent Care and was given an antibiotic and a dreaded steroid (the reason I went to a natural clinic in the first place, to avoid steroids).
Well, the conventional doctor (a girl my daughter's age) assured me it was a low dossage for only 5 days to reduce swelling and prevent circulation issues), so, l I took the antibiotics and steroids as prescribed 😒 and my foot was almost back to normal ☺️.
But after the meds ran out, my foot swoll up again and the burning itching returned. 😟 Now what?
Was I going to become dependent on antibiotics and steroids?! I had previously joined a natural health chat line on WhatsApp where someone posted the PDF of the book, "FORBIDDEN HEALTH" that's when I read Borax is a one of the many minerals in SEA WATER💧and how it use to be a natural occurring mineral found in rich soil where apples and other produce would have as much as 20mg and diseases caused by high acidity like arthritis, psoriasis, diabetes, etc., where RARE.
I was unsure of the amount I should take, (now I'll take the amount recommended here) so, I took an aspirin size pinch of Borax with a glass of water and within an hour the burning itching stopped and my foot seemed less bloated and dry.
I repeated it later in day when I felt the itching come back. The next day my foot was 2 sizes smaller 😲.
I took it twice again, and I was blown away! Within 2 days the Borax had reduced the inflammation, stopped the unbearable burning itching, and stopped the weeping. Now, 4 days later my foot is the same size as my healthy foot, and no longer weeping 😀...it's still healing of course.
Per labs at the clinic my thyroid is out of wack and I have candida. So, I will continue taking Borax as recommended here to clean my gut and continue healing my foot now normal in size except for a bit of red patches still in healing process, I'm delighted ❣️🤗
---
Boric Acid
Posted by Col (Cairns, Cairns Qld Australia) on 02/29/2012


I have had psorasis of the scalp for years. I have tried a lot of different treatments, even one I got from your site borax which works but I had to wash my hair every 2 days to keep it under control, just recently I tried boracic powder, 2 tsp in a cup of hot water allow it to cool then pour it onto my scalp and massage it in and leave it on my scalp for 15 minutes, I did this for 5 days, touch wood it's been 2 weeks now and no sign of the scalp psorasis.
Replied by Maria
(Gippsland, Australia)
03/01/2012

Replied by Col
(Cairns, Qaueensland)
03/03/2012

Replied by Barbara
(Maryland)
05/22/2017

---
Budwig Diet
Posted by Sofia (Claymont, Delaware, United States) on 10/09/2011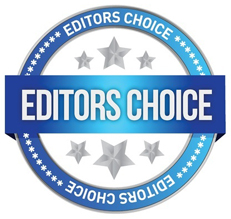 I researched the Budwig Protocol after I read about on a yahoo group about 4 years ago. To help control my asthma AND terrible psoriasis. I consumed the foundation meal (flaxseed oil/cottage cheese - focc) religiously for 5 months. My psoriasis totally cleared and my asthma improved immensely. This diet, once you get used to it, helps many conditions but is used primarily for cancer. This is a "great anti-inflammatory diet."
Till this day, I eat it 3 to 4 times a week for breakfast. Be sure to follow the exact guidelines if you are on a quest to cure cancer. Also, be careful to stop consuming "focc" 3 to 4 days before any surgeries as it thins your blood nicely. I am a true believer in this diet as a "cancer preventative".
Blessings, Sofia
---
Bulbinella
Posted by Nina (South Africa) on 05/20/2015


Here in South Africa, we have a plant called Bulbinella. I was advised to apply the gel from the crushed leaves on my patches of psoriasis by someone who was CURED doing this twice a day for 6 months. After only 1 week, I am amazed. My skin is smooth and the itch is almost entirely gone. I have continued using coconut oil as well to moisturize. Bulbinella grows and transplants easily here and is common in most gardens but that's not much help if you are not in SA. However search online for this. Here is some more info from Wiki: The genus Bulbinella includes 18 species occurring in the Northern, Western and Eastern Cape Provinces of South Africa and an additional six species from the main islands of New Zealand. All the species have attractive orange, yellow, cream or white flowers in dense, unbranched racemes.
---
Candida Connection
Posted by Herbgirl (Seattle, Wa, Usa) on 04/01/2011


I suffered from psoriasis for 10 years, with nothing working, including both prescribed and natural remedies. Recently, I read a connection between psoriasis and candida. As far as I can tell, psoriasis can be caused by many things, which is why it's so hard to treat. If you haven't explored the possibility that you have an intestinal yeast infection, you may find that it's the source of your psoriasis.
I did the simple candida "spit test". Fill a tall glass of water & put next to bed. Upon awakening, gather as much spit as you can and spit into the glass before doing anything else. Wait 20 mins. If the spit forms long stringy 'legs' you probably have candida. If the spit sinks totally you could have severe candida. I tested positive.
I took Syntol (enzyme-probiotic) for 3 months to clear my candida (9 caps/day 1st month, 6 caps/day 2nd month, 3 caps/day 3rd month) and also ingested natural anti-fungal agents to help (fresh garlic clove, oregano oil extract, etc). I noticed within the very first week that my psoriasis was already getting better and within a month, it was totally gone.
A bonus tip: A few weeks into treatment I also discovered cold-pressed Castor Oil and rubbed it into my skin daily. This seemed to speed up healing and also took care of my dry and flaky skin in non-psoriasis areas.
Replied by Wishingyouwell
(Gentle Earth, Ks)
04/01/2011

Replied by Bill
(San Fernando, San Fernando, Philippines)
04/02/2011

Replied by Herbgirl
(Seattle, Wa, Usa)
04/02/2011

Replied by Herbgirl
(Seattle, Wa, Usa)
04/02/2011

Replied by Jb
(Michigan City, In)
06/23/2011

Replied by Kumar
(Perth, Wa/Australia)
10/16/2011

Replied by Fred
(Kirkland, USA)
03/04/2013

Replied by Abby
(Bangalore, India)
03/06/2013

Replied by Laura
(Clarkrange, Tn)
03/17/2013

Replied by Psosufferer
(San Diego, CA)
05/06/2014

Replied by Steph
(Ortigas, Philippines)
05/09/2014

Replied by Bill
(San Fernando, Philippines)
05/09/2014

---
Castor Oil
Posted by Paloma (Ithaca, Ny) on 12/14/2010


I've had a small case of psoriasis for over fourteen years on one of my elbows. I tried various topical applications recommended by doctors, like OTC cortisone cream and another cream called Elocon which you can get only by prescription. Cortisone cream did nothing for me whatsoever; Elocon cleared up the legion temporarily but it would come right back when I stopped putting it on. I stopped using both creams because I did not like the chemical ingredients in them.
This winter I decided to change my face-washing method from regular facial cleanser to natural Oil Cleaning method using the mixture of castor oil and olive oil. The oil cleaning worked very nicely... But it turned out that there was an unexpected bonus effect on my psoriasis! Without giving much thought, I rubbed the oil mixture (with greater concentration of castor oil) on my elbow. The next day, when I looked at the elbow -- I was surprised to see the thing actually clearing up just as good as Elocon! Since then, I've only tried this for about a week and I haven't been very persistent in my application, just randomly putting things on whenever I remembered.. But I'm guessing if I continue this everyday perhaps it will really be gone completely. I read that castor oil is naturally antibacterial so I wonder if it played some role to clear up my small psoriasis. If anybody else share the same experience I'd like to know. I am posting this because I noticed there was no section for castor oil under the category of psoriasis.
Replied by Herbgirl
(Seattle, Wa, Usa)
04/02/2011

---
Cayenne
Posted by Carole Wynne (South San Francisco, Ca, California/usa) on 03/23/2012


I have had psorisis of the genital area for one and a half years. I hurt so bad when I have to go to the bathroom. I was talking to someone and she said that cayenne pepper made her friend's psoriasis go away. I have been taking it for two days now and for the first time, I have no pain in that area. I have been to 4 dermatoligists, many creams and shots and nothing worked. I am so relieved and happy that I finally found something to relieve my extreme pain.
Replied by Lisa
(Kenosha, Wi)
03/23/2012

Replied by Hal
(Carmichael, Ca)
07/18/2012

Replied by Mbricette
(Reading, Pa)
07/30/2015

Replied by Shaik
(Bangalore)
02/04/2017

---