Apple Cider Vinegar  
Posted by Betty (Selma, AL) on 08/02/2006


My dentist friend has psoriasis on his arm that began about 6 months ago. It was so very itchy and painful. I mixed a solution in a small spray bottle 3/4 apple cider vinegar to 1/4 water....He sprayed his arm and instant relief from itching...no more itching...with in 24 hours skin soars are noticeably healing...He called being one Happy man....for $10.00 he's getting cured. He is now taking the pill so there will be healing from inside out..He had already spent lots of monies on over the counter cures with no luck.....Thanks guys for this site...will put you on my praise list to the Lord.[and no I am not preaching]. Thanks Again
---
Apple Cider Vinegar and Baking Soda  
Posted by 4Yahshua (Fountain Valley, CA) on 07/18/2009


Apple Cider Vinegar/ Baking Soda (aka Sodium Bicarbonate) for Psoriasis
Thanks for the information! Through this remedy,Yahweh seems to be healing my Psoriasis plaques (all!) HalleluYah! I started taking this 3X's a day about a week ago:
2 Tbsp. apple Cider Vinegar mixed with 1 tsp. Baking Soda. (I am 160 lbs. You may want to use less or more baking soda.)
Mix this with warm pure water 1/2 to 3/4 cup.
I take first on rising, during the day, and before sleep at night. The large plaques on my leg are only faint pink patches now, as are the ones under my arms and other places. Before I started drinking this drink, my leg plaques were shedding skin at least twice a day and I seemed to be itching all over. I do follow a healthy diet, taking a number of supplements including lecithin capsules. I was waiting for my Psoriasis to disappear completely before reporting my case. However, maybe my words will help you now if you are are being plagued by Psoriasis as I was. May you also be blessed by this remedy is my prayer!
Replied by Thekampungowl
South-east Asia
07/27/2016

---
Posted by Ryan (Chicago, Illinois) on 10/03/2007


I have had EXCELLENT success with ACV (2tbs) and Baking Soda (1/4 tsp or so) in a glass of water three times per day especially upon waking. I also mix a small thermos with another two doses and sip it during the afternoon. I definitely find it energizing and the psoriasis/eczema (whatever it is -- apples/oranges) I've had on my elbows ever since an extended fast is clearing up PRONTO. I'm very excited. I think I'll be a lifelong devotee. Ted -- you're awesome. I'm also taking a bit of borax occasionally and experimenting with the sodium thiowhateveritis. Best of luck to everyone.
Replied by C.L.
Bellingham, Washington
06/05/2008

Replied by Leasyloo
Brisbane, Qld
04/13/2012

---
Apple Cider Vinegar, Coconut Oil  
Posted by Parker (Florida) on 06/20/2014


I have had a rash under my arms and in my groin that has come and gone for years. went to a dermatologist a couple years ago who was sure it was a candida infection, so we treated for that and it did eventually get better, but would still return. I had a surgery recently and was taking salt baths for the wound and noticed that my rash was getting better. then the season changed, and I was outside sweating a lot, and the rash returned.
I treated with the ketoconazole cream the derm had given me, and it wasn't getting better, so I switched to 50/50 raw apple cider vinegar/water in a spray bottle, followed by extra virgin coconut oil, topically.
Within about two weeks, the stubborn rash is about 90% better on my legs, and under arm, but not much improvement on groin, and the eczema on my hands is worse (possibly stress related last two weeks, as that had almost cleared up prior). I went to derm today to get checked again and derm says that I don't have candida anymore, that I have psoriasis, on elbows, groin/penis, under arm, and prescribed elidel. I'll pick a spot and see if that helps, to confirm diagnosis, but will continue with apple cider vinegar to see if that indeed is a natural cure. I dropped the coconut oil several days ago to focus on the Apple Cider Vinegar and see if that is, alone, what was working. I am not cured yet, so this post is a little premature, but I have seen such positive results from the Apple Cider Vinegar (2-3 times a day), part of the time with coconut oil, that it may be worth a try.
Replied by Caitlin
Austin, Tx
06/21/2014

---
Posted by Jimmi (Bend, Oregon) on 11/24/2011


I started having a rash and as it turns out it's psoriasis. Last week I started a combination of of both cider vinegar and coconut oil orally, per the site's recommendation. Well, there's a lot of different remedies there but upon reading them all these seemed likely to work.
Today I woke up to significantly clearer skin! I've heard that sunlight works too. (It's winter! ) Additionally, I applied the oil topically. Just wanted to give a shout of thanks! This condition is so gross It shut me down to the hopes of meeting someone to date. Of course more women have been flirting with me lately. Something about not being available...... ? What's the holistic approach to the opposite sex?
Replied by Bobbie
Auburn, In
03/08/2012

Replied by Sue
West Chester, Pennsylvania
04/18/2012

---
Apple Cider Vinegar, Dietary Changes  
Posted by Jennae (Phoenix, AZ) on 12/20/2014


I also tried an alkaline diet without any success until I read about FODMAPS. Now I focus on primarily greens for veggies, skip all nightshades, and rarely eat any fruits or veggies containing FODMAPS and my skin is getting better.
I have seen the most relief from the use of ACV and green juices as well as from raw broccoli (which is very high in vitamin E, thus nourishing the skin). As for topically, ACV may burn for a bit, but I refuse to wash it off and it does make things better, however, is not a magic potion (bummer).
---
Apple Cider Vinegar, Enzymes  
Posted by E From Florida (Miami, Fl) on 04/05/2012


Organic Apple Cider Vinegar changed my life. I have spent the last year and a half watching the psoriasis on my face get worse. I would wake up in the morning and have skin the size of a fingernail peeling off the areas around my nose. I tried using makeup to cover it but I'm a guy and it wasn't all that successful and the makeup seemed to aggravate the skin and make it worse. I thought I'd have to either take drugs that were known for causing serious side affects (cancer, organ damage, etc) or accept the fact that my face was going to become horrible to look at. Then someone told me about Organic Apple Cider Vinegar.
I went to the store and bought some organic, unfiltered, with mother, Apple Cider Vinegar. I began by putting a little in the cap and then using my fingers to apply it topically to the affected areas. I also began consuming 1 tablespoon each morning diluted in a small glass of water (it tastes very bad so I brush my teeth immedately afterward). Within 3 days I was noticing an improvement. Within two weeks it was all gone. It's been over a month now and I still do the same routine. I think I wll for the rest of my life. It supposedly has many other health benefits. I cannot yet attest to them but for psoriasis, it changed my life.
---
Posted by Kathy (Macon, Georgia) on 07/05/2008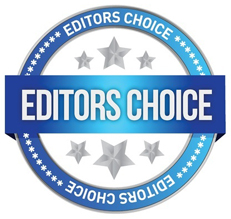 Psoriasis first started at a location on my leg where I had been bitten by a dog a few weeks earlier. It quickly spread to virtually all parts of my body. Over a 2 month period there were 9 doctor visits, 13 prescriptions, and 4 biopsies...none of which were helping! A Registered Nutritionist recommend I try drinking 2 Tbls. Organic, unfiltered (with the mother) Apple Cider Vinegar mixed into about a half cup of water twice a day. Additionally she suggested I begin using a good systemic enzyme. (Like digestive enzymes, but coated so they don't dissolve in your stomach) which I also took twice daily (following mfg's instructions).
The psoriasis began clearing almost immediately and was completely gone within a few weeks. Three years have now passed since the psoriasis episode with no recurrence of the problem. Hope this helps someone else because it sure was a nasty problem
Replied by Leesa
Tampa, Fl
09/08/2010

Replied by Kathy
Macon, Ga
01/24/2011

Replied by Rose
West New York, Nj, Usa
08/26/2012

Replied by Rpsharma
Noida, India
06/13/2014

---
Baking Soda  
Posted by Amazedshunt (Denver, Colorado) on 09/19/2013


Started 16 hours ago after my worst psoriasis break out in 15 years. I am a smoker and I do love beer. Eat healthy organic diet. Low meat intake, very low sugar, low salt, etc. Meditate often now a days, and in the middle of a move. Have not treated at all in maybe 5 years and only had some on my elbows, ears and scalp before the out break. Now it spread over my whole body except my face
So Far...
2 epsom salt baths
4 doses of ACV in filtered water
600 IU of Vitamin E
Not going to have a drink until it's gone and lightened up on the smoking.
I am watching the smallest spots disappear before my eyes right now. All scaling has dissappeared as did all raised skin. Will keep going with the above treatment. No doubt that the ACV is working because I have done the other things above many times in my life and never this fast of an improvement.
--------------------
UPDATE... Day 6
I added Baking Soda to the ACV/Water and it seems to be making a difference. Also I have been applying the ACV topically once a day since I started and now I am starting to see a rapid improvement. The spots are starting to get smaller now.
Also, I have been testing my pH level as well. With all of the treatment I am doing plus eating like a rabbit, my pH is still somewhat low (mid-high 6 range) given all of the stress of the move and everything. I would like to get it in the mid-high 7 range and I think at that level I will start to see a fast improvement. Just a theory though
I have had 1 beer and still smoking a bit less than normal. Mixing with eCigs.
It does seem that certain parts of the body are reacting faster than others. I believe this has to do with how many (much) toxins have built up in those areas. The youngest spots are leaving first and the oldest spots are sticking around but starting to see progress.
Time for the official move now. Will update afterwards.
Replied by Amazedshunt
Denver, Co
09/20/2013

Replied by Dave
Fountain Inn, Sc
09/21/2013

Replied by Shunt25
New Jersey
11/15/2014

---
Posted by Becky (Oakland County, Ca, Usa) on 10/16/2011


I've suffered from Psoriasis for about 3 years now. I have a patch of skin on my leg that is extremely dry, scaly, itchy and inflammed at times. I've tried soaking in Epsom Salt, it's helped somewhat. But recently I've been on a search for clean drinking water. In that search I've noticed that my drinking water has a pH of 5. 5. Since then I've used pinches of baking soda to bring the pH of my drinking water to 7.0. In a matter of about only 1 week my Psoriasis has improved drastically. It's much less dry, inflammation gone and the itch has completely gone away. It's still not completely healed but it's SOOO much better.
I'm currently drinking Poland Spring water. I'm still not done searching for the best drinking water yet. I don't know why the pH on this water is a 5.5. I retain the water I drink much better now, I used to pee it right out in minutes.
I'd love to know if this helps other people's Psoriasis.
---
Banana Peel  
Posted by Bp Believer (Los Angeles, California) on 05/10/2012


Psoriasis:The bananna peel works. I applied it every day for two straight weeks. You may still have a bump but the flaky white skin will be totally gone.
---
Posted by Kristen (Daphne, Al) on 10/18/2011


The Banana Peel for psoriasis definitely works! My son had it on his hands and feet and everynight for about 2 weeks I would rub Banana Peel directly on the affected areas. We noticed a difference right away with the pain and tightness. It's been two years and has not come back.
---
Posted by Singing Preacher (Belton, Texas) on 06/14/2009


I recently read in a local paper that a woman used banana peel on her Psoriasis. I have had two treatments and immediately saw results. I rub the inside of the peel on the affected area twice a day. The first reaction burned like nettle, but after the stinging stops the itching did as well. Now that I have used the peelings for two days it appears that the areas are less productive, and lighter in color. No ointment has worked this successfully, and I am 51 with psoriasis at my knees and elbow since I was 12.
---
Bee Propolis  
Posted by Helen (Austin, Tx) on 11/06/2012


WARNING!
I tried the bee propolis on my scalp for psoriasis; I guess I misunderstood how to use it; its extremely sticky and stains. So I had huge globs of brown sticky stuff; it would not come off at all, not from my fingers or the sink or the countertop and certainly not from my scalp. it was like I had superglued my hair to my scalp. I wrote the company; they said they had no solution of how to get it off. Anyway, I finally am soaking it in hairspray/alcohol for an hour or so before I wash it and it is gradually coming out. I assume it should have been diluted; anyway, it doesn't seem to have helped the condition.
Replied by Sunita
Bangalore, Karnataka
03/22/2013

---
Posted by Fleabag (Liverpool, Uk) on 10/23/2010


I have had psoriasis on my feet for years, and at times of stress a patch appears on my right shin which remains for as long as the stress does, plus I get occasional small patches elsewhere that tend to clear up on their own. I also get it on my scalp. I first had the patch on my shin when I started university. It got larger over the 3 years and it remained for the duration of my course, clearing up after I left. I didn't have it again until I started my current management job, and I've now had it for nearly 3 years. I picked up a pot of Propolis a few weeks ago, and have been testing it on the shin. Though I've only been applying it occasionally, there is a marked improvement and it's starting to clear. This is the only product I'm using on it, after years of trying various pharmacutical and natural products with no success.
Replied by Mel
Southeast, Georgia
03/28/2011

Replied by Cherry
Welland, Ontario
03/16/2012

---