Coconut Oil, Apple Cider Vinegar
Posted by E (Cali) on 07/11/2021


I believe I had Covid because I had all of the symptoms; shortness of breath, loss of taste and sense of smell, non existent appetite, achy, body felt heavy, extremely tired, etc.
First of all, I forced myself to eat at least 3 times a day a small nutritious meal, no junk food or processed food. After each and every meal I consumed 1 tablespoon of organic coconut oil.
After consuming the oil I immediately also took 1 teaspoon of organic and unfiltered Apple Cider Vinegar in a cup of water and drank it. Slowly but surely I got better. I kept taking the oil and ACV until all my symptoms were completely gone. It took time, but I completely healed. Never take ACV without diluting it in a cup of water and make sure the ACV is unfiltered.
Hope this info helps!
---
Ivermectin
Posted by Julie R. (West Virginia ) on 10/17/2021 4 posts


My husband and I both had covid and were sick for two months. My husband ended up in the hospital but we got him out because their protocol was killing him. He left with a 10% chance to live because his liver was poisoned by the medication they gave him.
We looked up everything natural that would heal his liver and he took it. His liver is 100% back. He developed a pulmonary embolism so we both went on what's called the long haul protocol for covid. It is working. I'm 100% back and he is about 80% back. I hope this helps you.
Ivermectin for 5 days then 1 or two times a week for 4 weeks.
Vitamin B complex
Vitamin C 500 to 1000 mg a day
Vitamin D3 1000 to 3000 iu a day
Quercetin 250 mg a day
Zinc 30 to 40 mg a day
Aspirin 325 mg a day
DHA or Omega 3
N-Acetyl Cysteine 600mg 1 of 2 times a day
Probiotics
Melatonin 10 to 20 mg before bed
You do this until you are better.
You can get info from the FLCCC Alliance.
Replied by MissM
(New York)
10/17/2021

Teena
(Victoria)
10/17/2021
233 posts
Ian Noelle
(TN)
10/18/2021

Teena
(Victoria)
10/19/2021
233 posts
---
Ivermectin
Posted by Rene (Phoenix AZ) on 08/24/2021

Ivermectin
I am considered a long hauler. I took 3 mg of Ivermectin for 3 days. My tongue is still numb and my joints are horrible. Can someone share some insight on what to do?
Replied by Charity
(faithville, Us)
08/24/2021

Replied by Madelyn
(Idaho)
08/25/2021

Replied by MissM
(New York)
08/25/2021

---
Korean Pine Needle Tea
Posted by Mark (USA) on 08/18/2021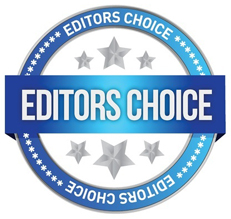 I had long covid for 14 months. Spent $25k on supplements (a lot of them listed here) to try to manage/cure it.
Korean Pine Needle tea was the thing that I believe brought me to 100%. I've been 100% for 3 months now. It has a compound suramin which may help protect TCells from being infected by the virus. When I first took it I had flu-like symptoms for 2 days as if I was fighting the virus again. To help manage my longcovid and support immune system I was also taking Lactococcus Lactis (probiotic), buffered vitamin c and Beta Glucans back then.
For early acute phase of the virus, steam-inhaling nascent iodine (add dropper of iodine to boiling cup of water then inhale steam) helped my lungs. 2 weeks in I had burning lungs and covid pneumonia. I needed to steam inhale iodine daily for weeks or I'd wake up with pneumonia the next day. Little did I know I'd still be sick for 13 months after that. (heart, neurological, gastro problems - I had it all) It's a crazy virus but I think natural cures could prevent almost anyone from dying from it. No gene therapy shot needed.
Replied by Madelyn
(Idaho)
08/19/2021

Lorelei
(OR, USA)
08/29/2021

Orin
(United States)
08/29/2021

Frances
(Cabarlah, Qld.)
09/01/2021

Replied by Madelyn
(Idaho)
08/30/2021

Replied by Carol
(Louisiana)
09/05/2021

Replied by Chelsie
(CA, USA)
10/07/2021

---
L-Lysine
Posted by GEG (North Carolina) on 07/12/2021


I had Covid. L-Lysine was the game changer for me. Helps stop the virus from replicating. Yes, got all this information from Earth Clinic.
---
Lysine, Iodine
Posted by susan (buffalo) on 10/08/2021


This worked for my family:
1) l-lysine. 500 mg twice a day (1000mg total per day)
plus
2) 2000 micrograms iodine once a day
Take the above for three weeks beyond when you feel better. You will probably feel better in about a week plus take the above for three more weeks= four weeks total. Limit your coffee intake severely at this time. This is the same recipe to take for anyone with a frozen shoulder that has occurred spontaneously/without injury. Based on my experience, I believe a frozen shoulder this way is caused by a virus.
---
Parasite Cleanse
Posted by Clara (Canada) on 07/11/2021


I had longhaulers too. I wanted to Kill myself. I won't go into my symptoms. A parasite cleanse took my symptoms away. I became myself again. I did the Dr. Hulda Clark cleanse. If you think about it, ivermectin and other similar drugs people are talking are anti parasitic. Maybe there's a connection? Not sure, but I know I got my life back. Hope this helps.
Replied by Paceo872
(Manhattan, Ny)
07/28/2021

Frances
(Cabarlah, Qld.)
09/01/2021

Paceo872
(Manhattan, Ny)
09/17/2021

Ray
(South West)
09/29/2021

---