Dietary Changes
Posted by Neverenough (Baltimore, Maryland) on 09/21/2012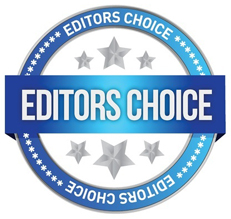 The problem with Athlete's Foot and Toe nail Fungus is that it is coming from your insides out. Your body flushes toxins out of your system through the sweat of your feet, pits, etc....
When you allow a build up of toxins in your systems and don't replenish the good stuff; you become prone to anything and everything under the sun.
It took me years to discover this even though most of this is explained to us when we are in high school. But you believe you are invisble and your body will always function the same way as when you were 19. Not so.
I decided to take my health more seriously recently after having bouts of all kinds of aliments. Which are really too numberous to post. But let's just say, I was a fully functional adult and was becoming dependent on those around me. I had been diagnosed with all kinds of issues and most were immune disfunctions.
I had been on every medication you could possible put someone on, for the side effects of this I had to take that-it was a vicious cycle. I was on an EXTREMELY high dose of pain killers as well and becoming more and more depressed as the months wore on.
I decided to stop the madness and quit everything I was being perscribed. I even quit going to the doctor's office because I was so sick of nothing working or if it did, it was only temorary.
I got myself on a daily regimen of vitamins, anti oxidants, Omega 3s, anything I figured I was lacking. With great success, I am pain free and so much more independent. I also noticed that the "things I was diagnosed with" were becoming less of an issue. We all feel that we are truly getting our daily intake of vitamins from the foods we eat, yet every story on the news is how these things are truly poisoning us.
I have noticed that by putting the good stuff back into my system the problems I was having have become less of "problems" and by minimal amount of application, the nail fungus and athlete's foot are gone. It is a problem #1 With the immune system and #2 With not putting back into your body what is taken out on a daily basis to run our hectic lives and #3 Taking more time to be good to ourselves and less time stressing because something isn't as we would like it to be.
My over all health has improved drastically since I began to refuel my body to do it's miraculous job of keeping me healthy. Think about this; where did the fungus come from? And for some, why does it come back so quick? You need to boost your immune system and boost your anti-oxidants and let your body do what it does best, fight the bad stuff. You can certainly help it along with treatments, but the most important is to fix it from the inside to take care of the outside.
It has worked for me and I am so thankful I paid attention to my body. It really does tell you what you need.
---
Dietary Changes
Posted by Dave (Colonia, NJ) on 11/12/2006


olive leaf extract and an antifungal diet cures toenail fungus. Starve the fungi! Cut the carbs and sugars. check out knowthecause.com -- much of our health problems are caused by fungus.
---
Dietary Changes
Posted by CW (USA) on 04/20/2006


I haven't read anything here about a root cause of toenail fungus, candida. I have experienced a reduction in my toenail fungus when I cut out simple carbs, added more protein and took oral anti-fungals such as caprylic acid or grapefruit seed oil. It takes months to really have a noticeable effect.
---