Juice
Posted by Pat (Oakville, Ontario) on 09/21/2013


I have been feeling very plugged up lately, so much so that my bra was too tight to wear! I read about drinking a warm cup of apple juice and thought, why not? I heated about 6 oz in the microwave and sipped it after dinner. About a half hour later I felt a slight urge to go to the bathroom and with little effort and no discomfort I had a very rewarding bowel movement! I eat a fairly good diet, with lots of fibre but I can be lax in my consumption of water so using apple juice to move more fluids to my lower bowel was perfect! I will try to increase my daily consumption of water but also include warm apple juice too!
---
Juice
Posted by Bilja (Toronto, Ontario) on 03/10/2013


Prune Juice for Constipation... Not personal experience, but family member, having constipation as taking many different medications and pain killers treating other issues. Tried acv, and olive oil w/ lemon juice, slow results. However drinking glass of prune juice gave relief in shortest possible time, very smooth and easy experience with bowel movement as never before in last 10 days. Just want to share with all.
---
Juice
Posted by Warren (Costa Mesa, Ca) on 05/26/2011


Great suggestions here. I make a smoothie every morning and have always used Rice Dream or Almond breeze but now use Papaya Juice instead. It helps to move things along along with whatever else you're doing.
---
Juice
Posted by Angel (USA) on 07/11/2008


I was bloated swollen, there was pain in my upper left rib cage, all the way around my back. I went to the ER thinking it was my gallbladder, thank God that it wasn't. I was told that I needed to poop! I was given magnesium citrate..it took almost 2 hours to work and it didn't bring out the beasts that were within me. I called my little brother who insisted that I try some apple juice. I took out a mug and filled it with apple juice and warmed it in the microwave. About an hour and a half later, I was on the free of poop list. It worked wonderfully. Left me feeling sluggish but well worth it. I'll continue to drink a cup of warm apple juice once a week to keep myself regular. I loathe medications, so this natural remedy is what I recommend.
---
Juice
Posted by John (Baltimore, Maryland) on 09/21/2006


Ever since my wife and I were married she would drink a glass of prune juice 2 times per week. This resulted in not only a cleansing but an end to constipation after trying it myself. It is also good to drink a glass of water as well to wash it down.
---
Juice
Posted by Lisa (Missouri) on 08/22/2006


Pineapples! Fresh pineapple juice works great. I have a juicer and have it every morning. I'm not sure about store bought seeing as they usually have additives in the juice. A juicer is the best investment you'll ever make.
Replied by Winston
(Sf, Ca)
10/14/2012

---
Juicing
Posted by V (Oak Run, Ca, United States) on 02/04/2012

For constipation, I suggest juicing. For constipation, try carrot apple and beet juice. Beet juice is very powerful and should be used sparingly at first. Go on to the internet to some juicing sites and you will find some great recipes. Poop might be red. Not to worry, it's the beet juice. Good luck!
---
Kiwi
Posted by Adrienne (Gold Coast) on 06/15/2015


I have suffered from constipation for years and have used many products including the best digestive enzymes and acidophillus available - I am also a nutritionist so I eat well and take heaps of the best supplements. I've also had colonics and massage to help.
The thing that has worked wonders for me without question is kiwi fruit. first thing on an empty stomach I eat 3 kiwi or blend them with another fruit and some chia seeds, and I have absolute success every time.
I think kiwi have the right ph for your gut health, are full of enzymes and also are slippery.
Try this and share!
Replied by Robert Henry
(Ten Mile, Tn.)
06/16/2015

---
Kiwi
Posted by Francisca (Michelbach-le-bas, Alsace, France) on 03/23/2010


I used to constipation till a doctor gave me this piece of advice: eat kiwis first thing in the morning (maybe better start with just one...). It worked wonders. After a while any fruit worked, even bananas and my intestines became so regular that I didn't even need to do a thing anymore. Now I started to use coconut oil things have changed but they will go back to normal I hope!
---
Laxative Abuse
Posted by Pam (, Sacramento,california,) on 05/22/2014

What is Miralax. A polyethylene glycol. This can't be good even tho effective results. Right?
Replied by John
(New Windsor, Maryland)
09/09/2015

Warning

---
Laxative Abuse
Posted by Sagemarie (Reston, Va) on 12/06/2012


Warning

I made the unwise decision of drinking some pretty strong laxative tea last week when it wasnt needed... Since then ive been constipated unless I use another laxative tea. I dont want to have to take laxative tea everynight! Help!!
Replied by Tina
(Houston, Usa)
12/06/2012

Replied by Lisa
(Thousand Oaks, Ca, Usa)
12/06/2012

---
Lemon Juice and Olive Oil
Posted by Sharon (Queensland, Australia) on 05/16/2017


I was badly constipated. Very uncomfortable and a tad grumpy about my discomfort. I took 1 tsp of lemon juice with 1 tbsp of olive oil. Mixed them together in a small glass, drank them straight down. It didn't taste gross. It barely tasted like anything at all.

20 minutes later, I felt like I may need to go to toilet, I wasn't quite sure but figured I'd try. I passed bowel movement really easily. Feel a thousand times better. Highly recommend this weird little concoction!!
---
Lemon Juice and Olive Oil
Posted by Elaine (Chicago, Il) on 10/20/2010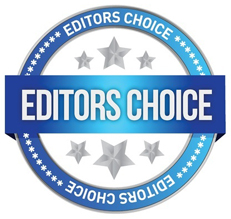 I have suffered with constipation for years... I mean two digit number of years. I have tried every remedy around. I did not want to try the olive oil and lemon; it just sounded awful (to drink oil). I finally was fed up and gave it a try. I mixed 1 teaspoon Extra Virgin olive oil with 1 teaspoon lemon juice and added a sprinkle of salt (some recommended that for taste) and drank it down. Well, 15 minutes later I had relief, like I have never had before!! I give this remedy 10 thumbs up! When constipation is relieved, so are so many other issues in your body! Someone said they take it at night and wake with an easy BM. I am so glad I found this remedy. BTW, people tend to like to suggest fiber to those who are constipated and fiber may cause people who suffer from constipation to feel much worse. I was one of them, it made me so bloated and gassy. I looked it up on the Internet and it IS NOT for everyone.
---
Lemon Juice and Olive Oil
Posted by Tandy (Orange County, CA) on 05/17/2008


Constipation remedy (lemon juice and olive oil) -- thank you for posting this remedy. i have had bowl movement problems since i was in highschool and i've gone to the doctors taken medication and many laxatives and even gone to the emergancy because it got so bad with stomach pains. But this actually worked for me. i just tried it worked. thankyou so much. i'm going to keep this in mind.
Replied by Fitnessgal
(Fort Worth, Tx)
09/03/2012

Replied by Grace
(London, Uk)
11/16/2012

---
Lemon Juice and Olive Oil
Posted by Kat (USA) on 07/16/2006


Lemon Juice/Olive Oil is one of the best & natural ways that I was able to stop my constipation. I had everything I needed at home. The lemon and oil didn't mix completely, but i would put a pinch of salt in the lemon juice to take away the sourness.
---