Tomato
Posted by Anon (Nc) on 06/28/2013


Tomato paste does work for boils! My pain was horrible and even on antibiotics it felt like the boil was too deep in my skin for it to come up I got desperate and as my husband laughed at me I put the tomato paste over it and then covered with a bandage. Slept with the heating pad on my leg and the next morning it opened. So relieved from the pain. I will do this immediately if I get another one.
---
Posted by DEBRA (OCALA, FLORIDA) on 09/20/2007


I went on your web site yesterday, i have had boils my whole life, like other people on this website, i was willing to try anything, i ran across using a tomatoe,the person who suggested it got them in the same area (thighs and around that area) i thought what the heck within 1 hour of completing the process with each half, i got a shower and it opened, i thought holy crap it really does work, so for 59 cents you can have relief, thanks again margarita form madrid spain.
---
Posted by Cherie (Memphis, TN) on 10/22/2006


Tomato Paste, cover with paste as a compress, the acids from the tomatoes soothe and bring the boil to a head.
---
Posted by Margarita (Madrid, Spain) on 06/13/2006


If you have a boil (abscessed pimple), which often comes up on thighs, bottom, bikini line, try this remedy. It is absolutely brilliant and worked wonders for me. Cut a tomato in half and heat it (microwave will do). Place it over the boil and leave it there. Hold it in place with a gauze, I used a gauze and band-aids, and kept it there until it cooled. I then placed the other half of the tomato and repeated the operation. Although it got my underwear tomatoey, the boil opened up by itself and all the pus oozed out on its own. The results are remarkable. I didn't believe my mother (it was her remedy) and suffered in silence for ages. The boils also seemed recurrent, and I have been boil free for over a year. Some feat for the humble tomato!
---
Posted by Rick (Birmingham) on 03/30/2006


I had been suffering with a boil for about 3 days when I stumbled on this site. Well I tried the tomato paste last night and not only did it relieve the pain, it also brought it to a head. Today I'm feeling 1000% better.
---
Posted by Kelli (Michigan) on 02/23/2006


A while back my boyfriend had a boil behind his ear. A friend of mine had sent me an email with natural remedies for all kinds of things. On the email was a cure for boils, and it was tomato paste. I went to the store and bought some. He rubbed it on his boil and left it overnight, the next morning the boil had decreased in size, he continued to do this for a couple of days and it was soon gone.
---
Turmeric
Posted by Pixie (Near Nashville, Tn) on 12/27/2018


Had a boil that wouldn't go away (in the groin area, no less) and, having read about remedies on here, just smeared some turmeric and coconut together on a bandaid. Changed it out a few days later, and it is almost completely healed. Amazing!!!!
---
Posted by Cj (Malaysia) on 02/22/2018


40 years old male, Asian, 165 cm, 57 kg
I usually have a boil every few months on my buttock. Many people from this site say turmeric works for their boils. Thus, I try and it works in a sense that it develops less often now. I take 2 capsules x 750 mg daily. It comes with black pepper for better absorption.
Replied by Anon
Usa
02/23/2018

Replied by Cj
Malaysia
02/23/2018

---
Posted by P (Usa) on 04/21/2017


I'm currently battling a large, golf ball size boil in my breast region. Unfortunately this is a recurring issue. I kept reading about turmeric and even tried it once but didn't see much change in terms of bringing the boil to a head.
Thanks to this site I learned that turmeric is fat activated and black pepper helps adsorption. So I tried again. My issue was too far gone so I couldn't just take the turmeric pills. I took a two prong approach by creating a turmeric paste with turmeric, butter or coconut oil, black pepper, salt, and water. It made a nice paste that I covered the boil with, covered with a bandage and left it over night. In the meantime, I made Chai green tea with turmeric, black pepper, burdock root, lemon and manuka honey. I drank this tea 2 to 4 times a day. It took 3 nights for the boil to burst but once it did a lot of infection came out. I also added turmeric capsules to my regimen at 2 capsules with every meal.
I'm so happy turmeric is something I can use to keep this issue in check. My ultimate goal is to live a cleaner lifestyle which includes turmeric capsules as a preventative measure.
---
Posted by Da-mith (Queensland) on 04/12/2017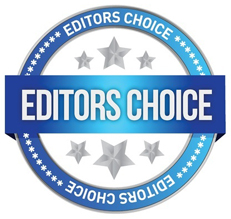 First sign of boil take Turmeric internally. I use high quality trusted brand capsules. I will take 2 with every meal. Minimum. Did I say MINIMUM...??? YEAH MINIMUM... If boil proves stubborn you may wish to apply externally. I empty half a capsule and mix it with a tiny amount of Coconut Oil or Butter (Turmeric is "fat activated") make a paste and apply directly to boil. It will stain your skin but that will only last a few days. Cover with a bandage... or your clothing will be stained. You may experience some burning sensations. That's OK will only last 10-15 minutes. That's a sign that the battle is on and the Turmeric is ripping into the infection. For me, signs of victory will be seen in 24 hours. Continue for another day or two.
Boils are usually as sign that you are run down or stressed. Get some rest, clean up your diet. Try ( easier said than done) not to stress out. Stress does terrible things to our internal balance. Peace Out.
---
Posted by Cmdrexler18 (Gilbert, Arizona) on 05/25/2015


I never thought I would be on here writing a post about Turmeric because I was so skeptical but here I am. I got my first abscess probably about two years ago in the groin area (for anyone who suffers I feel your pain! ) I went straight away to my doctor's office to have it drained and honestly it was harmless, I don't remember being in all that much pain after I was numbed. Fast forward to about a month ago and I get a bump in the same area I had my first abscess but didn't think much of it because it had been so long ago. I was supposed to be taking a weekend trip to San Diego but I had no insurance at the time and this thing on my groin was growing and fast...I had no choice but to go to my local urgent care and paid around $175 to have it lanced and drained. This was THE most painful experience of my life, mind you I have had a collapsed lung and was hospitalized for 10 days, I would have rather gone through that again. The doctor on duty at the urgent care was actually wonderful talking me through the pain; I was by myself and did not expect this procedure to be this painful because of my last one but it was horrid. She had to give me two shots for the numbing because it had grown so much and then had break up the pus pocket that was connecting the two. Sorry for the description but long story short I wasn't able to go on my trip because I was still in pain from the packing. This healed up and about two weeks ago I started to feel the same area flare up, NO, I have another trip planned this time to Disneyland and if I have this it would make it physically impossible to walk the parks for three days. I had read about turmeric when I got the abscess prior but I really did not think it would work. I did have insurance now but a trip to urgent care would still be $100 and if I went to my doctor I would have to hope they were able to take me in before this thing got worse. I went to my local grocery store, Fry's, and found McCormick Ground Turmeric for less than 6 dollars and went home and began to drink it. I tried water and hated it, if you like tea try black breakfast tea, honey and about a teaspoon of turmeric powder but I would only suggest drinking that once or twice a day even as a tea drinker it became way too much hot liquids three times a day. I also bought yogurt and just had a spoonful with the powder and even though the taste wasn't great it was over in one spoonful three times a day and it's getting to the boil right away. I was in literal disbelief how quickly this began working, I even took pictures of my boil at the time just to make sure I wasn't going crazy and I would say within the first 24 hours the inflammation went down and five days later I was off to the Happiest Place on Earth. I got Turmeric pills at Walgreens for around $12.00 before my trip just because it was more convenient for my trip. I took one 450 mg morning and night during my trip and even with 10+ hours of walking in Disneyland it never flared up again. I had to come on here and write about my experience because if I can save anyone money and more importantly a traumatic experience of it being drained I am more than happy to. Turmeric will now be a staple in my household!!
Replied by Marcin
Toronto, Canada
05/26/2015

Replied by Sandy
Gilroy Ca
06/12/2015

Replied by Mama To Many
Tennessee
06/12/2015

Replied by Gohar
Islamabad, Pakistan
02/20/2017

Replied by Tom
Los Angeles, Ca
02/20/2017

---
Posted by Sophia Magnus (Norway) on 04/16/2015


Better But With Side Effects

A question about turmeric. With hundreds of positive reviews, I tried turmeric both orally and topically to treat a very painful bump/boil. The next day the boil opened and lots of pus and blood came out. This originated expansion, and I got two other boils side by side overnight. So painful! My question is, why for some was there a cure in a day or three, and I got an infection which worsened? My experience shows a plus side and a negative one. The plus side is that indeed, turmeric works very fast to make boils open. It increases body heat and ability to expel toxins. The other thing is, when this happens, what can we do to stop the pus/bacteria that comes from spreading? I cleaned and drained as well as I could but it did not stop this.
Now I am better. A doctor had to open the three boils and clean the area. And I made dietary changes (no sugar or fast carbs plus I take some vitamins) Any comments or answers to my doubts are very appreciated!
Replied by Karen
Canada
02/18/2016

Replied by Nina
Milwaukee Wisconsin
11/22/2016

---
Posted by Kay (Chicago ( Wicker Park )) on 03/31/2015


Hi,
After almost 2 months of what my doctor diagnosed as herpes- and herpes zoster ( a form of shingles virus) and have been deeply embarrassed- in severe pain and not able to work; as I am a makeup artist and am a representation Of beauty.
Turns out MRSA the eye boils- the face oozing, large PAINFUL BOILS!! On face- one on butt OMG.
I have been chugging turmeric 2( tablespoons and an 8oz glass of water)) and made a paste of warm coconut oil- one tablespoon coarse sea salt- lotsa pepper coarse( as well ) a hint of squeezed lemon and stir in 2 tbsp of Turmeric.
It seriously works!!!
---
Posted by Leanne (Australia) on 11/15/2014

First I want to say I consult with earth clinic whenever I have a health concern. Doctors are a 'no resort' for me.
To heal a stubborn boil in a place where 'the sun don't shine', I read the posts on earth clinic to read what people were using. I devised my own recipe based on common use. It made my boil disappear in a few days. Here it is... 1 teaspoon turmeric, ground black pepper, 2 tablespoons coconut oil, half mug milk, half mug warm water. Stir well until coconut oil has melted and drink once a day until healed.
I hope other readers find my cure helpful. Good luck. Never give up hope.
---
Posted by Peachie (Macon, Georgia) on 10/10/2014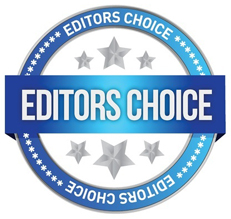 This absolutely works! I have tried many remedies from this lovely site and I get results all of the time. I had a very painful boil that was about the size of a quarter for 2 days. I made a paste of turmeric that I had in my spice rack and a few drops of water. I applied this paste directly to the boil and covered it with a band-aid. I kid you not, I had no pain in 3 minutes, and within 15 minutes, the boil opened and drained! I cleaned it up, re-applied more paste and the next morning it was completely flat and painless. Of course everybody is different, but this is an inexpensive remedy worth trying before putting lab made medicines into your temple.
---