Nutmeg
Posted by Rob (Kentucky) on 03/01/2021

★★★★★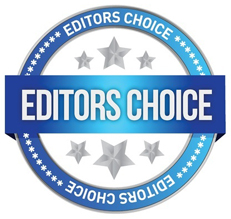 @ Louise from the UK who wrote about turmeric for re-occurring boils on 2/27/21
Try Nutmeg Spice:
Turmeric works wonders on boils topically. But if you're having re-occurring outbreaks. The bacteria has gotten in deep into the tissue or even the bloodstream.
A have a friend that suffered from re-occurring boils that would pop-up all over his body for years. He is a picker. He picks at them. I've even seen him take a needle to pop them (bad idea) that's why I suspected the bacteria was in his blood. He spent thousand's of $$ with doctors and got no relief from them. Til one day when we were hanging out with a few friends, he was picking at the newest boil to come up on his knee so I asked him, "do you want to get rid of them"? He replied, there is no cure. Well...believe it or not, there is! I told him he had to do exactly what I said. No matter how stupid it sounded. He agreed to do as I said.
Here is the treatment plan:
Go buy a spice bottle of nutmeg. Put enough powdered spice on the back of your hand "about the size of a US dime coin". Lick it up with your tongue and swallow. Do this once daily for 30 days. That's it! Sounds too simple.
Note: Burdock root tea can also be used but, nutmeg can be found at most grocery stores.
Now here are the results of what happened to his body over the 30 days:
He noticed that he was not getting new boils at about 15 days thru the treatment and by the end of the 30 days, the old boils had completely healed. I saw him about 6 months after that and asked him about his outbreaks. He said "no new boils"!
Nutmeg stimulates circulation in the body, which can help your body fight the bacterial infection in your boil. This will help to prevent boils from developing. Compounds in nutmeg have strong antibacterial and antifungal properties. Nutmeg is also a detoxifying agent. It cleanses the blood by increasing the effectiveness of all the body's elimination systems. Its diuretic effect helps the kidneys filter impurities from the blood. It helps push toxins out through the skin, and it also boosts the ability of the liver to remove toxins. By pushing toxins out through a variety of pathways, nutmeg can purify the blood with minimal side effects and with minimal stress to the body.
---
Nutmeg
Posted by Andre (Johannesburg South Africa) on 02/20/2006

★★★★★
Have used nutmeg, taken orally - about a 1/4 tsp in am & pm. But do you think it will work on cysts - in particular ovarian cysts? My thinking is that if it helps for boils, it should work on a cyst - given that it is like a boil but just internal?
---