Aloe Vera
Posted by Glen (Phoenix, AZ) on 04/08/2006


At 51, I continue to have the occasional pimple, often on my nose, sometimes on my lower lip or elsewhere. Recently, while doing some yard work, I accidentally sliced a piece of aloe vera from a plant. Having heard about its medicinal value, I tried applying the sap on a fast growing pimple on my lower lip. I reapplied the invisible sap four times in the course 24 hours, and twice the next day. The pimple just evaporated. I've since tried it repeatedly with the same results. I'm delighted. This was must faster than anything I've experienced before. My garden aloe is free. Like I said, the sap is invisible. There is an initial odor, but it fades quickly. I recommend trying it.
---
Aloe Vera
Posted by Anna (Corona, CA)


Pure Aloe Vera gel, applied topically two or three times a day does wonders for acne! Though you may need a good moisturizer, even with oily skin, because the aloe dries your skin right up.
---
Aloe Vera, Milk Thistle
Posted by Molly (Rocky Mount, NC, USA) on 06/13/2009


I have struggled with weight issues since childhood. I can look sideways at a piece of cheesecake and gain five pounds. However, this all change recently with the addition of this wonder supplement to my diet. A few months ago, I began a popular portion-control diet that is low in fat. In 9 weeks, I'd lost 12 lbs. I then added a new fat blocker to my regimen. I began noticing quicker results with weight loss BUT I still suffered from low energy levels, yeast overgrowth, severe cystic acne... among other ailments. Searching for acne remedies here on earth clinic, I read one lady's entry which advocated the use of aloe vera and milk thistle. In the past week, after consuming approx. 10oz of Aloe Vera Juice per day, taking 250mg of milk thistle with each meal, and washing my face with apple cider vinegar water, I feel like a new person! In the past week, my acne has healed about 60%, my vision is clearer, I don't need massive amounts of stimulants to wake me up in the morning, my eczema is vanishing, I have plenty of energy, my dry and cracking heals have begun to heal, and I've lost 6lbs!
---
Aloe Vera, Milk Thistle
Posted by Atoya (Washington DC) on 10/01/2007


I just recently started to develop acne after my 25th birthday, before I would have a pimple or two only around the time of my cycle. Since then I have basically tried everything I could get my hands on over the pass eight months or so to rid myself of this embarrassing ailment. One day on one of my usual quests to find a real cure, I went to the Vitamin Shoppe looking for some type of multi-vitamin, hoping that I would find justice. An elderly Sales man, who was very knowledgeable, told me that my liver was full of toxins and Milk Thistle and Aloe Vera would clear my ailment right up. I took 200mg of Milk Thistle a day and 1 capsule of Aloe Vera and it did just that. After about a week later, I could see a huge difference - no breakouts. Your bowel movements will become more and more frequent which is what helps to release the build up of toxins in your body. He told me to take it for about 2 months and I should be okay. I still keep some on hand but at a lower dosage since my initial cleanse, I take 70mg (a lower dosage) two to three times a week for maintenance. It is not good to take any type of herb for an extended period of time unless recommended by your physician. Believe me, this inexpensive concoction is a sure-fire way to rid you of all of your stubborn acne.
---
Aloe, Coconut Oil
Posted by Dave W (Groton, Ct) on 02/15/2018


My Grandson is 14 and has had acne for a long time but as a grand parent there is not much control sometimes but, after years of his mom taking him to doctors and putting chemicals on his face I was able to teach him there are natural things out there and now. He is washing his face 3 or more times a day then alternating aloe then coconut oil every day. I myself had some kind of skin problem that caused blotches and then dry skin after I used coconut oil 2 times every day and in 2 weeks it was all gone. Now I still apply it once a day and not a spot.
Also I want to say that my skin now is younger looking and smooth also tighter and I feel more confident againA
---
Aloe, Coconut Oil
Posted by Jennifer (Kirkland, Washington) on 10/03/2007


I have been using a mixture of coconut oil and aloe vera gel (4:1 ratio) on my face for my acne for only 2 weeks and it has almost completely cleared it up. I have had moderate to severe acne since I was 13 (I am now 37), and have tried everything under the sun to diminish it. Some things have helped more than others, but this is the first time my skin has felt so good and looked so good in almost 25 years!
---
An Unlit Match
Posted by Daisy (NY, NY) on 06/28/2008


As I was reading this post,
[YEA] 06/26/2008: Donna from Garnerville, NY writes: "I tried this last night and I'm shocked at how well it works!! When you hold the match head on the sore, it HURTS like you want to SCREAM, but when you're done, the pain practically disappears. The next day, the sore is significantly less painful and it has started to heal."
I had a swollen zit near my chin. I know, gross. It is/was the kind with a center that won't come out until IT is ready to. So I found a pack of matches and I applied the tip of one to the zit (yes, it was kind of open because I can't leave them alone!) I could feel a little burning, nothing major. Checked it out the next day and it had shrunk and was not painful to the TOUCH anymore. Thank you for this suggestion!! Now, does anyone know of any acne medicine that contains sulfer so I don't have to walk around with matches stuck to my face? LOL
Replied by Rw
(Southwest Virginia)
01/15/2016

Replied by Christine
(Wisconsin)
03/17/2017

---
Apple Cider Vinegar, Castor Oil
Posted by Susi_nola (New Orleans, Louisiana) on 01/15/2016 2 posts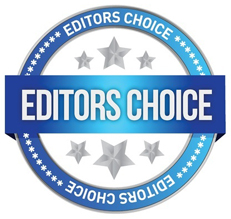 I discovered Earth Clinic last week when I looked up remedies for removing a splinter. I was floored at how well it worked! So I perused the site and looked up remedies for adult chin acne that I seem to get once a year. This year, though, the rash of acne has lasted about 6 months on the right side of my chin.
Per various posts, I diluted Apple Cider Vinegar, unfiltered and organic, maybe about 1 part ACV and 3-4 parts tap water. I keep it in a little jar in the bathroom and dip a cotton square in it and rub all over my face like a tonic. (Make sure to shake the solution before using.) Unbelievably the rash decreased overnight. This is after using a prescription for months and months which only helped a little. The ACV makes a dramatic decrease in the rash everyday and it is practically gone now. However, the redness remained. So I used Castor Oil, per some other posts. Amazingly, two days later the redness is gone and the rash is just there, but barely.
The first night I just dabbed the Castor Oil onto the rash with a q-tip, letting it stay thick. (I put a towel over my pillow and let it permeate my skin overnight.) Then last night I spread it over my entire face and let it permeate all night. In the morning I put it on, too, but wipe it off before leaving the house because it's REALLY thick. I am absolutely amazed. I am going to keep using the ACV and Castor Oil every single day. I've also started gently scrubbing my face with Epsom Salts, and my face is as soft as a baby's bottom. I'm getting rid of all my traditional cleansers, etc. The only thing I'm keeping is my daily face cream because it has SPF in it.
Good luck! I hope this post will help someone else as much as I've been helped by others I've read.
---
Argan Oil
Posted by Carlos (Barcelona, Spain) on 03/27/2012


Hi, Just like most people I discovered Argan Oil by chance, my sister use it for her hair and she forgot it in my bathroom. After using coconut oil, sesame, jojoba, olive, shea butter, cocoa butter... I've used every oil I come across since I live in a very dry area and my skin is so sensitive that I can't use regular cosmetics.
I have to say Argan oil is rejuvinating, antiwrikle, absorbs well, leaves an awesome smooth texture. Its basically the best oil I've ever used. Fine lines diminish in front of your eyes upon first application.
There's currently a lot of hype towards Argan oil and its becoming the trendy ingredient in the cosmetic industry. It's a bit expensive in pure form but it's definitely worth it. Works like magic. Don't bite on the cosmetic brands and try to find 100% argan oil. 2 drops are enough for your whole face.
I think it's a bit too expensive to use as a hair treatment, there are cheaper alternatives like coconut oil. But for cosmetic purposes a single oil bottle can last for more than a year with daily use. A little goes a long way.
Try it you will thank me later.
Replied by Samantha
(Las Vegas, Nevada)
07/24/2016

---
Argan Oil
Posted by Adriael (Atlanta, Ga) on 01/02/2012


Hi all, This may seem like a trendy post but I have had amazing results with Argan Oil. About 6 months ago my mild acne turned rather severe. I had about 80 little white bumps on my cheeks and about 5-6 on each side would flare up into small red pimples. My face was really starting to scar so I went to the dermatologist. She put me on Ziana cream and suggested oral antibiotics as well. As I did not want yeast infections I opted to try the topical Ziana cream (which is tretinoin and an antibiotic). I used this for several months with about a 10% improvement overall.
Finally I went on Amzon to buy some Argan Oil for my hair and noticed that a lot of reviews had said that it had helped with their Acne. I've been using it for about three weeks and I've had no new blemished and all my scars are healing. It's really been a miracle for me. This is my current routine morning and evening:
1: Use Clairsonic exfoliating brush to wash off makeup with a gentle cleanser (I just use a regular cleanser not an acne specific one).
2: Rub about 20 drops of Argan oil over my face and under my chin.
I wish I had before and after photos, but all my family and friends have remarked on the dramatic improvement.
---
Argan Oil
Posted by Reni (Hammond, Indiana) on 06/21/2011


Hi... I read with interest your comments about acne. You would not think that an oil would benefit acne and acne scarring, but Argan Oil really works. It's 100% natural. It also helps with stretch marks.
---
Aspirin Mask
Posted by Sophie (D) on 05/14/2008


Acne Remedy: While removing the aspirin & honey face mask if you rub in circular motions & use it as a scrub, works great! xx
---
Aspirin Mask
Posted by K (Princeton, New Jersey) on 02/04/2008


Aspirin and Honey mask is slowly curing my skin!
I've always had lousy facial skin. Being of South Asian descent, in addition to acne and the scars left over from teenage pimples and acne, I've also had one huge dark circle around my mouth. I've been trying to lighten this for years with lemon juice, over the counter skin lightening creams, you name it to no avail. I generally just ended up wearing heavy makeup around that area (you can imagine how disgusting that looks, it looked worse without it!)
Fast forward to just yesterday (Sun, Feb 3rd '08). I'd been suffering from some adult acne on my cheeks and decided to try something I had been very wary of - an aspirin face mask. Yes, thats right, aspirin. I took 5 aspirin, crushed them, mixed them with about 1/2 a spoon of honey, applied it to my face (like a mask) for 15 minutes and washed it off.
WOW! The results were PHENOMENAL. I truly wish I had taken some before and after pictures for this site because the pimples had reduced by HALF THEIR SIZE. HALF! On top of that, that ever persistent dark circle had ACTUALLY lightened. On top of that, my skin was literally glowing! I STILL can't believe it. Today I had to wear hardly any make up at all. Guys, this remedy truly works for me, and I highly suggest everyone give it a shot at least once - if not for acne, then for GLOWING and BEAUTIFULLY SOFT SKIN.
Some Notes:
1. Try to buy uncoated or lightly coated aspirin.
2. Once crushed, it will be very grainy, don't worry about this. If you like, you can sprinkle a few drops of water on the pills beforehand, let it sit and then add the honey. You won't need to crush them and look like a drug addict in the process.
3. Play around with the number of aspirin you use. 5 may be too much for people with sensitive skin.
4. Aspirin dries out your skin, so use PLENTY of moisturizer after and don't plan on doing this more than once a week if your skin is dry to begin with. (I'll be doing it about 3x a week)
5. I used witch hazel as a toner after I washed the mask off. Feel free to use ACV or tomato juice *thanks Earthclinic =)*
Please try this mask and let me know what you think!
---
Aspirin Mask
Posted by Corrine (Arlington, VA) on 04/02/2006


I read a blog on the internet about aspirin masks. I tried it and it is unbelievable! My skin looks and feels amazing after just one mask. If you can find aspirin powders, that works best, otherwise plain aspirin will do the trick as well. I emptied 2 aspirin powders in the palm of my hand with a little calamine lotion (just enough to make a creamy paste) and applied to my face in a circular motion and let dry (approx. 5-10 mins.) I then added a little water and and again massaged in a circular motion and then rinsed it all off. A great exfoliator and it worked BETTER than any store bought product I've ever bought! (Aspirin contains salicylic acid which is in a lot of acne products) It also immediately got rid of the redness my skin is prone to having--AMAZING! A MUST TRY.
---
Aspirin Mask
Posted by Cortez (Douglas, GA)


I have 2 remedies!
1: crush 6 aspirins and add to witch hazel astringent. apply to face overnight (should work considerably in less than week)
2: Wheatgerm provides vitamins your body needs to prevent acne such as zinc. (eat a tablespoon once or twice daily).
---