Multiple Remedies  
Posted by Deonnise (Arima, Trinidad) on 02/20/2007


A COMBINATION OF REMEDIES, learnt from this site, is ridding acne from my face. A problem I have struggled with for years is finally saying Bye-Bye! I have introduced my body to OIL PULLING; I alternate days by eating either 1 TOMATO or 1 tbsp MOLASSES first thing in the morning. I do the BROWN-SUGAR SCRUB twice per week. I use HYDROGEN PEROXIDE after washing face; wash pillowcase regularly; apply VIT E before bed; apply a different FACE MASK once per week; apply CLEAR TAPE over troubled areas and peel away dead skin cells once per week. I also drink water regularly (spring/purified/tap). Thank you Earth Clinic for alternatives, and thank you fellow readers for sharing your tips.
---
Neem  
Posted by Imbordagin (San Dimas, Ca) on 09/26/2010


I've tried various remedies throughout the years for acne; benzoyl peroxide worked ok, hp worked okay and helped them go away faster but I felt those were just treating the symptoms, not the problem. Accutaine works great but it's tough to get and we all know about Big Pharma and its evils. I went to the health food store last month, and the guy took one look at me and reccomended Neem leaf and a colon cleanse. I followed his instructions - a colon cleanse pill at night and 3,440 mg Neem leaf pills in the morning. Gosh, I wish I'd found this sooner. Within a week my skin was clearing up, and now I take 2 pills a day and no colon cleanse anymore - I just eat healthy (ish). My skin is completely clear now - I get one or two blemishes around that time of the month and they are minor and easy to take care of. Magic! Yay! Neem is also suppossed to be good for treating other skin conditions too, I'm not sure what but I'm sure it's on the Internet.
---
Nutmeg and Olive Oil  
Posted by Reyna (Va Beach, Va) on 09/09/2010


WOW AMAZING!!! Last nite for the first time I tried something new, n to my amazement, IT WORKED! I've been reading all about these home remedies for scaring, black/white heads, volcanic pimples, & large pores. I at 1st fell in love with applying a thick layer of nutmeg and milk. I especially liked this cuz the nutmeg is an awesome exfoliator. I left on for 2hr n wen I rinsed off, I seen my pores were reduced & pimple size too, but I still wasn't satisfied. That's wen I started trying the raw garlic which burned like he'll and made I believe inflamed my pimples more (Ive had horribly bad acne since I can remember) ime 26yr old female & am soo tired of these huge holes and lrge pimples and my nose has ALWAYS been covered in blackheads NO MATTER WUT IVE TRIED IN THE PAST:( ok enough blah blah here's wut use came for, lastnite I had some leftover ground nutmeg & milk paste I took outta my fridge, to which I added more nutmeg get this, EXTRA VIRGIN OLIVE OIL!!! Yes I know, oil? What? To treat acne? YES! Oh YES! Like I said, I've been reading up on these things & came across my awesome n I wana say life changing info about E. V. O. O. Sooo I decided to put two and 2 together and it work, like a miracle! I took turns massaging this mixture one cheek at a time then my nose chin n forehead. I left this on overnite and now in the morning my results are soo unbelievable I came straight to my iPad to tell ALL. I had a huge swollen red pimple on my chin, a nose covered in blackheads, my cheeks wer red and full of small pimples. I rubbed it in a circular motion and let as much nutmeg fall off as possible then rinsed with cold water. My huge volcano on my chin is GREATLY REDUCED in redness & size, my red cheeks Gone! Little pimples, Gone! Blackhead covered nose soo lite and BEARLY noticeable, & I also have a deep hole in my cheek that just appeared one day, it is reduced in size and my pores look amazing! I mean I gotta dust off my bed and am definitely gonna have to dedicate a couple pillow cases cuz this is a messy ass treatment, but TOTALY TRULEY WORTH IT!!! This is the first thing EVER that has actualy worked wonders on a first time use. Well I hope this helps people cuz I knw how acne can damage ones self-confidence.
Ok quick review, here's what u need; it has to be
Extra Virgin Olive oil
Ground nutmeg
Dedicated pillow cases
Mix oil and nutmeg to create a paste and massage into face, I love the tingly fresh feeling it leaves. Leave on overnite
In the morn use circular motion to rub off wuts left of the nutmeg then rinse with cool water & be amazed.
P. S. I had a splash of milk in my mixture the 1st time which I will probaly do again tonite. N like I sd, it's gonna look like u murdered ur poor pillow case (unless u sleep face-up) and u prolly gonna have to dust your cover of a little nutmeg, but it's a VERY small price to pay to get these miraculous instant overnite results.
---
Oil Pulling  
Posted by Regina (Abuja, Nigeria) on 04/17/2011


hi, I heard about oil pulling from a friend and I decided to try it for my acne and I must say I was really impressed by the result. I used sunfloweroil.
---
Posted by Angie (Sparta, MO) on 08/23/2007


I have been oil pulling a little over a week now with sesame oil and my acne has improved. I would recommend anyone having acne to give it a try.
---
Olive Oil  
Posted by Wellsprings (Tarboro, Nc) on 10/12/2009


I started using olive oil for Hidradenitis suppurativa and it worked so well, I tried it on my face for blackheads and whiteheads. Now I rarely get a bump. Put the olive oil on every morning and every night; it soaks in quickly. It is also great for keeping suntanned legs from looking dry and chalky.
---
Omit Towels  
Posted by Cibitka (Europe) on 06/26/2016 6 posts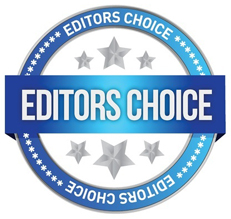 Long story short:
Acne appeared on my face and shoulders and chest when I turned 13. From that time I tried various creams, tonics, external and internal antibiotics, fasted, even juice from cabbage and onion applied ext. and int., visited dermatologists and cosmetic salons where my closed eyes often filled up with tears from pain caused by the acne being squeezed. Only those who have it, can imagine how I felt - face covered with raw red 'LEDs' - the consciousness when lifting my face up to talk to someone and knowing that the person sees it all. Adolescence was not easy with acne and it caused me psychological damage that I still have not solved yet. As if I did not suffer enough, when 21, the 'normal' acne (covering every cm of my face, but still 'normal') turned into 'deep-skin' cysts, which were no longer possible to squeeze. These left deep scars all over my cheeks. By that time (though a bit too late) I decided to take the matter to my own hands and cure my self with my own logic. Since then I am acne-free (unfortunately with scars). How I know that it was my protocol, that cured me? - because every time I violate the main 2 rules, I get flashing red 'LED' warning on my face... : )

This is how I got rid of acne + the 'deep-skin' cysts:

Most important rules:
1. NEVER TOUCH ACNE AREAS WITH HANDS DURING DAY.
2. NEVER EVER WIPE ACNE AREAS INTO STANDARD TOWEL.
Use kitchen paper towels instead. Always.
This removed 90% of the problem in my case.
The rest I killed with following:

Stopped all 'artificial' cosmetics and applied 'kitchen' cosmetics instead. In the evening, before going to bed, I would make a mixture of water and splash of non-pasteurized and non-filtered ACV in a small bowl, I would dip a cotton pad into it and wash my face. I would then wash it off while showering and dry face with paper towel.

If my face felt dry, I would use any un-refined oil I had available and apply small amount on face while it was still wet after shower - oil and water created nice emulsion, which dried out leaving my skin not so greasy as when applying oil on skin when already dry. This was all. I went to sleep and in the morning I would not wash nor apply anything on the skin. It looked nourished after the night emulsion anyway.

I believe other things contribute to good skin condition as well - like physical activity on fresh air, food, environment, sleep and bad type of stress elimination. But what I observe all the time (I am now 36) is that when I violate touching or towel rule, within a day at least one 'LED' is flashing.

I wish a lot of courage for healing to all those who have acne.
Often a small change - seemingly insignificant (and often dirty cheap if not completely free) - might cause big results.
---
Oranges  
Posted by April (Denver, Colorado) on 06/10/2008


On the subject of acne, my 12 year old is beginning to get the face pimples and we discovered simply by accident that oranges help to clear her skin. First, we found that drinking orange juice helped, then we found that peeling the orange and eating it clears her skin of the pimples that have not progressed to full blown white heads. She eats an orange (with the white part attached) every other day and she has a much improved complexion!
---
Pantothenic Acid  
Posted by Jim (Massachusetts) on 02/13/2016


I have been using pantothenic acid [vitamin B-5] for years for acne. It works great! I take 1,000 milligram tablets not capsules because the tablets are slow release. With slow release tablets a much lower dose is required. I take four of these a day. You should probably take one at a time throughout the day but I take two at breakfast and two at dinner, that works fine for me. I also take 25,000 IU of vitamin A retinol. I recently reduced from one a day to one every other day of these because of concerns of toxicity at that dose for a prolonged period. some people will say that dose is still too high but not according to my research. Read reviews for these products. Do your own homework but these have worked for me. I also take high doses of vitamin E and D but the pantothenic acid is most important for me. Whenever I try to stop taking them, within a week or so I start breaking out again. I hope this helps!
---
Posted by Caitlyn (Bloomfield, Mi Usa) on 03/02/2011


After literally trying everything under the sun, I came upon this article from a naturopathic doctor (link to copy and paste is below post). I've seen much discussion about B5 (pantothenic acid) for acne, but the amounts you need to take are excessive. This article explains how you can take L-Carnitine to boost the benefits of B5, necessitating a lesser amount. (L-Carnitine fumarate is the more absorbable form of it-- just google L-carnitine fumarate; many places to purchase will show up. This worked much better for me than regular L-Carnitine)

While they recommend 750 mg. of B5 with 250mg. of L-Carnitine 3x per day; I took 1000 mg. of B5 with 500 mg. of L-carnitine. (Mainly because the capsules I purchased came as 500 mg. Each, so I took two B5 and one L-carnitine per dose. I've found if I'm having a problem, adding an extra dose or 2 (making 4 or 5 times a day) works better and much faster, then you can lower the doses per day for maintenance.

Additionally, Vitex (chaste berry herb), and saw palmetto are very, very helpful and safe for hormonal acne.
---
Posted by Lita209 (Sanford, Fl, Usa) on 06/25/2010


Pantothenic Acid - B-5 is also great for acne. This is the only thing that worked for me; megadosage of Panthotenic Acid.
---
Posted by Bridget (Citrus Heights, Ca 95610, Ca) on 03/26/2010


panothenic acid (vitamin B5) caused my hair to turn dry and brittle and some fall out.
i tried panothenic acid, 3 grams a day, to cure my acne and within 5 days my hair became very dry and very frizzy with some fall out. i researched this on acne forums and found a lot of the same feedback. it did make my skin a little less oily but the hair problems are not worth it to me. this is the only change i made so i believe it was the B5.
Replied by Amanda
Hot Springs, Ar, Usa
03/27/2010

Replied by Cl503
Oregon
02/17/2016

Warning

---
Posted by Codysmom (Alexandria, Va) on 11/19/2009


I've been taking vitamin B5 for past five years and that has kept my face clear. I used to get really deep and big boil type of cysts on my nose and chin. The pantothenic acid helps by preventing the pores of your skin from clogging. I always have B5 on hand. I take five capsules a day and my face is clear. I occasionally skips and my acne comes back and all I have to do is double or quadruple the dose for a few days and my face is clear again. It is the best stuff I've come across for acne. I also apply benzoyl peroxide (generic drugstore brands) on my nose and chin to kill the bacteria that may get on my face. This combined with the B5 has kept my face clear of acne and I am over 40.
---
Posted by Sophie (Portland, Oregon) on 10/12/2009


I was suffering from acne and tried many different treatment such as high does of Vitamin A, E, Zinc, turmeric, apple cider vinger, coconut...I really was really desperate. My face continued to breakout and it had been going on for about two years. When I went for a facial the girl did extractions and it just really aggravated the problem and she told me to try this new onion ointment wow my skin really went from bad to worse. So I did some research on Panthothenic Acid also known as B5 and I began to take it not the super high doses that Dr Leoug suggests (I only weigh 100 pounds and I'm hypersensitive ) I would take between 4000- 5000 mg a day of Panthothenic Acid along wtih 200 mcg Selenium. My understanding with supplements is that you have one day a week where you do not take any so I rest on Sunday! My face is now completely clear it is glowing and no blemishes of any sort. I know we are all different gentically but this worked for me and hopefully it will help you
---
Posted by Lita209 (Sanford, Fl, USA) on 09/25/2009


I finally figure out how to tell acne sufferers what to try without looking like I am advertising any company! I feel responsible for letting everyone else know what worked for me. After over 30 years suffering with acne I know how devastating this can be. Look for all the information on Pantothenic Acid that you can get. Look for Dr. Lit-Hung Leung who conducted the study! There is a lot of information, message boards on B5 for the treatment of acne. There are a lot of vitamins shops on and off line that you can get it from, but you need to learn how to take the dosages and for how long. I hope every acne victim at least take a look at this and consider. My only regret is not knowing about it 30 years ago!!!
---