17 User Reviews
Posted by Charlie (Melbourne, Victoria) on 05/22/2016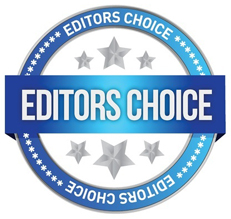 I have had POD (perioral dermatitis) for about ten years. So often I thought I was eating the right foods and avoiding thing I was intolerant. I always avoid unnecessary toxins in all things food, cosmetics, household cleaning and so on. Even during times when I was being extremely strict about my diet it would still flare up for what seemed like no reason. But I knew it had to be related to something going on in my gut because if I fasted it would completely calm down. I have tried all the suggestions on this site and many do help to varying degrees but still don't seem to solve the core issue.
Then I discovered something that has been hard for me to come to terms with. I work with tea and I love tea. Most days would start with a rich organic black tea, organic soy milk and organic honey (i now soy isn't great but I cant digest dairy and nut milks aren't as creamy). I would drink various other teas throughout the day. Then my day would usually end with a glass of red wine and a small piece of dark chocolate (again, almost always, both organic). Throughout the day I would snack on nuts, berries, grapes or apples and if I were cooking for myself my favourite spices and seasonings included cumin and cinnamon, miso and sesame to name a couple.
I went to stay with my sister and her palette and eating habits are completely opposite to mine. I like rich, dark, sour and dry flavours. She likes soft, light, sweet, acidic flavours.
Although I was drinking alcohol and eating foods that would usually upset my digestion and/or weren't my usual preference, my skin completely calmed down. As soon as I returned to my chosen habits it flared up again.
Finally, I realised all the things I was favouring were all extremely high in tannins.
Its a sad state of affairs because I've had to give up my most favourite but now that Ive recognised this and cut most tannin rich foods and drinks out my POD has almost disappeared. After a bit more research I found that the skin reaction was only the tip of the iceberg and that this issue was the reason for a few more ailments I was struggling with for example- headaches, joint pain, lethargy, brittle nails and hair, depression and more.
Anti oxidants are such a praised health benefit but they seem to go hand in hand with tannins. So although I thought I was doing really good things for my body, it was actually having a really hard time processing a huge part of what is otherwise nutrient rich and delicious food. I don't fully understand the science of how tannins react in my body but I'm still researching. I have discovered that heating or fermenting the tannin vehicle will unbind the tannins from the plant protein and thats when they become more difficult for my system to deal with. The tannins in tea are already oxidised and then you heat them to brew the tea. real chocolate is fermented. Wine is fermented. You obviously heat the spices to cook them. So I can have some raw tannins in moderation with out a flare up but mostly just try to avoid it altogether.
I am not suggesting that tannins are the culprit for all POD but I definitely think it needs to be addressed from your inside out. It took me a really long time to figure this one out and it was staring me in the face.
If you're a big tea drinker and love the odd glass of red or piece of dark chocolate and POD is an issue then cut out these for a few days and see if it makes a difference. I would've loved to have known about this sooner so I hope this can help out some others.
Replied by Monica
(Texas)
08/27/2016

Replied by Jill
(Ma)
03/03/2017

Replied by Shelly
(Cumming Ga)
09/09/2017

Replied by Siobhan Feely
(United Kingdom)
12/29/2017

Replied by Rachel
(Ma)
01/09/2018

Replied by Shelley
(Glendale Calif)
02/03/2018

Replied by Debra
(Il)
10/05/2018

Replied by Lisa
(MI)
10/06/2021

---
Things to Avoid
Posted by Kelly (Orlando, Fl) on 05/09/2016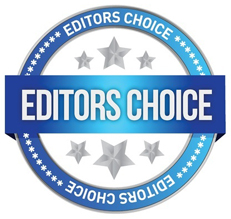 My 4 year old daughter had perioral dermatitis for 9 months. We tried switching to natural toothpaste, soaps, laundry detergent, etc. with no improvement. Her rash started out at one corner of her mouth and slowly progressed to a muzzle around her mouth. It would flare up sometimes and other days would quiet down but the little bumps were always there. The dermatologist prescribed tacrolimus but I didn't fill the rx because I was concerned about the immune suppression.
We were on a week long trip when I realized it had been a few days since she had eaten strawberries (which she would usually eat daily) and her face seemed better. I continued to withhold strawberries and her face gradually cleared up. After 2 months it was completely clear and has remained so for the last month and a half.
Replied by Myway
(Usa)
05/09/2016

Replied by Kelly
(Orlando, Fl)
05/12/2016

Things to Avoid
Posted by Christy (Lexington, Ky) on 04/23/2014


Last summer I developed a burning, itching rash beginning around my mouth. The skin would itch for a few days, then pustules would develop that burned and the skin around the area became inflamed. After a few days it would appear to begin to heal with dried scabs, only to re-emerge worse and spread. It spread to my cheeks and forehead and the burning and itching became intolerable to the point that I was scratching my face in my sleep at night. After a few months, I visited the dermatologist and she diagnosed it as perioral dermatitis and prescribed topical antibiotic (Metronidizole) and oral antibiotics (Doxycycline). She said it was common in teen and menopausal women (so related to hormones possibly). I tried the Metronidizole for a week but it only worsened the area. I decided not to use the Doxycycline until trying a few more things first. I eliminated fluoridated toothpaste and began to use simply baking soda with a bit of peppermint essential oil and the dermatitis improved a bit, but did not go away. I switched shampoo and conditioner to one that did not have sodium laurel sulfate and I saw a bit more improvement. A friend recommended derma E Psorzema Creme which calmed my skin and lessened the itching and burning, but still the rash didn't go away completely – it would subside for a few days, only to break out again.
I cleaned up my diet and began to think about the food allergy triggers in my diet. Gluten has become increasingly problematic as I approach menopause, so I strictly eliminated all gluten from my diet for a month with only mild improvement in the dermatitis. I decided to read all of the ingredients in my haircare products and discovered that the shampoo and styling products had wheat protein in them! I immediately switched to different products that have no gluten ingredients and no SLS and my skin completely healed within two weeks – after 6 months of suffering! I currently use Gud by Burts Bees (Red Ruby Groovy) Shampoo and Conditioner and Purology Silk Bodifier. The last time I had my hair cut and styled, my stylist used Pureology Hydrate shampoo, conditioner and Root Lift mousse styling product. When I washed my hair the next day, I began to break out on my cheek and forehead in the same way as before – itching, burning, then pustules developed. I looked up the ingredients of these products and they had wheat-derived ingredients. This was all the confirmation I needed to determine that the perioral dermatitis was an allergic reaction. I have found the Skin Deep app from ewg.org to be helpful in determining what products contain gluten, chemicals and other allergens – both for hair and skincare. Also, the glutenfreemakeupgal.com is a helpful resource.
---
Things to Avoid
Posted by Erica (Germantown, Md Maryland, United States) on 03/04/2013


I recently had an outbreak of perioral dermatitis for the first time in 10 years. I tried a few different suggestions from this site including ACV and clendula cream, but the inflammation continued to get worse and it continued gradually spreading from the right corner of my mouth up to my eye and to the left side of my mouth. I finally stumbled on an article online linking the condition to cinnamon/cinnamon flavored foods. I thought about it and realized I had started taking a cod liver oil/butter supplement that was cinnamon flavored right around the time the dermatitis re-emerged. I have been off the cod liver liver oil for one week now and had dramatic improvement in the rash! So this is something to consider for those of you dealing with this painful and unsightly condition. Good luck to you all!
---
Things to Avoid
Posted by Emily (Raleigh, Nc) on 08/08/2012


I had a mild to moderate form of perioral dermatitis for about 3 and a half years, tried medicines and creams of all kinds, tried apple cider vinegar, wholistic toothpaste, tried avoiding sodium laurel sulfate, pretty much everything on the internet. I suddenly realized it was gone one day. What was the only correlating factor? I stopped letting my pets lick my face! My cat used to like to get up on my chest at night and lick my face around my mouth which I of course thought was sweet, like he was giving me kisses. I don't let him do that anymore and I haven't noticed a problem! I also switched from using colgate total to using crest whitening advanced. Thought I'd mention that also. But it's like night and day.
So if you let your dog or cat give you face kisses, try stopping that altogether and see if it clears up!
---
Things to Avoid
Posted by Lizzy (London, Uk) on 04/11/2012


After years of living with perioral dermatitis, I have finally worked out what has been causing my sensitive skin - bismuth oxychloride in my mineral make-up.
I'm 33 years old and about 5 years ago I started getting red, scaly, itchy spots on my cheeks and chin. I initially went down the medical route (prescribed antibiotic creams etc) which helped briefly, but then just made my skin worse in the long run. About a year ago I discovered that SLS that I used in face wash and aqueous cream (routinely prescribed in the UK for eczema, dry skin) was an irritant, so stopped using and switched to SLS, paraben etc- products. This undoubtedly helped clear my skin. However at the same time I also switched to using mineral make-up in the hope that it would suit my sensitive skin better. Despite not using any other products on my skin (just plain SLS-free cleanser and baby oil to moisturise), my skin has just got worse over the last few months, which naturally coincided with me using more mineral make-up to cover it up. I've tried a tonne of the other remedies suggested on this site, but got no long-term benefit. To cut a long story short, I researched mineral make-up some more and found that bismuth oxychloride is a known irritant (i'm surprised it's not mentioned more on this site). I stopped using the makeup a week ago and my skin is 95% better, I'm amazed - for the first time in years when I run my fingers over my cheeks they are smooth and soft and the blemishes have nearly almost gone.
I've ordered a sample of a pure mineral make-up from a small company in the UK (that doesn't use bismuth, talc etc), but at this rate I won't be needing any cover up! I thought it was worth contributing my story in the hope that bismuth may be responsible for anyone else's sensitive skin. Note it's contained in lots of make-up powders, blushes etc (its what gives makeup its 'glow'). Best wishes everyone and thanks for a great site!
---
Things to Avoid
Posted by Jessie (Vacaville, Ca) on 02/28/2012

Hi there. I discovered castor oil makes my PoD break out. I was trying a new facial cleansing method with oilve oil and castor oil and the next morning I was all red and bumpy again. I use oilve oil as a moisturizer all the time, so it had to be the castor oil. Coconut oil also makes the bumps bigger and more sore. I can use it on the rest of my body and be fine, but can't get a drop of it on my face. I was using tea tree oil and it seems to dry it up but it's been weeks and I'm still not clear. So now I'm gonna try the ACV and yogurt.
---
Things to Avoid
Posted by Joan (South Riding, Virginia Usa) on 02/24/2012


I have experienced a rash around the outside of my mouth as a result of tartar control toothpaste. Someone saw my mouth and told me about the reaction, and I just had the pleasure of seeing a 10-year-old girl with the same mouth rash (and she'd had it for five months) clear up in two days. Switch your toothpaste and the rash around your mouth will clear up!
---
Things to Avoid
Posted by Craig (Forest Grove, Oregon) on 01/28/2011


I've had perioral dermatitis for years, and think That there are a variety of Causes For POD outbreaks. That said, it's up to the individual to determine what those causes May be.
For me, it turned out to be fluoridation, both in toothpaste and in water. Until I figured this out, the only product that really helped me was Margarie's (tinted) zinc cream. Hope this helps someone.
---
Things to Avoid
Posted by Rn123 (Calgary, Ab) on 11/12/2010


I have been afflicted with POD for about 6 yrs now. At the beginning I tried all the prescribed ointments & oral medication (eurethrmycin? and tetracycline), but these never quite cured it. I'd be ok until I went off the meds, then it would flare back up, but each time the meds became less effective and I started to notice severe stomach cramping (side effects) so I went cold turkey on all meds.
Finally I self diagnosed the root of the problem and it was the vaseline I was using as a lip balm for years. Within a week of switching to an organic olive oil based lip balm, I was back to normal and haven't had a problem until now, 2 yrs later. I've continued to use an organic lip balm, but have perhaps developed an allergy to one of these 3 ingredients (olive oil, castor oil & beeswax). Has anyone experienced a problem with these ingredients as well?
Also, my POD is not as severe as before, but this time my lips are actually blistering and so tight & dry that I can hardly open my mouth to eat anymore, and smiling/laughing are out of the question! I would love any help I can get!
---
Things to Avoid
Posted by Melissa (Kirkland, Wa) on 07/02/2010


My second outbreak of Perioral Dermatitis began in Dec. 2009. I visited a dermatologist in January who confirmed the Perioral Dermatitis diagnosis and prescribed oral antibiotics as well as a topical steroid cream (same treatment used in my first outbreak seven years earlier). After completion of a one month round of oral antibiotics the Perioral Dermatitis seemed to come back with a vengeance. Being an individual opposed to taking antibiotics unless absolutely necessary I began researching alternative therapies for said diagnosis. I read on this website...earth clinic...that sometimes the chemical Sodium Laureth Sulfate can be responsible for said Perioral Dermatitis breakouts and by simply removing products containing this chemical from ones daily routine the issue will clear itself. This sounded simple enough until I realized that Sodium Laureth Sulfate (SLS) is a common ingredient in many, many personal hygiene products. However...persistence and a desire to cure this condition without the use of antibiotics and/or steroid creams paid off. There are many natural products...especially for babies/children...which are SLS free. I managed to replace everything from my shampoo, conditioner, body wash, toothpaste etc. with SLS free products. I began to notice a reduction in the redness and flaking within 7 to 10 days and now 45 days out from the elimination of my SLS containing hygiene products my Perioral Dermatitis is completely gone! I am absolutely ecstatic to have a clear, flake free complexion without sacrificing my body to unnecessary antibiotics and steroidal creams. I would highly recommend to anyone who is/has suffered from Perioral Dermatitis to try this treatment. I am convinced SLS was the cause of my Perioral Dermatitis and will continue to be a supporter and user of SLS free products from now on.
Things to Avoid
Posted by Llh (Ventura, Ca) on 06/27/2010


I spent from '92 to '00 trying to figure out what was causing my pd. I went to the dermatologist and they could not tell me. They simply prescribed stuff that didn't work. Definitely STAY AWAY from the cortizone creams they will appear to clear it up but they simply "hold in" the problem in addition to thinning the skin. After you stop using this cream it will flare up like you have never seen before.
I have seen it mentioned on this site an association with tea and coffee. This was the case for me. I cut out all the tea coffee and sodas with caffeine and it healed up! Eventually I tried some teas and coffee that were "caffeine free" however I did have problems with small break outs of pd. After doing some research I found that even decaffeinated coffees and teas still have traces of caffeine. Eliminating all of these was the answer for me. I've been pd free since 2000 . . . well until April of this year. The only thing that has changed in my life is my roommate has a small dog. I am careful to wash my hands after I have pet her but alas the pd is still present. Will try the apple cider vinegar as well as the probiotics and see how things go. If it is mite related I'm going to attack it from every side. Will post again in a week and let everyone know how it went.
---
Things to Avoid
Posted by Miriam (Los Angeles, Ca) on 03/24/2010


When I was first diagnosed with perioral dermatitis about 6 years ago, the dermatologist advised that there were 5 primary provoking agents - cinnamon, vanilla, mint, fluoride and whitening agents in toothpaste. He had no explanation why these provoked outbreaks but suggested the elimination of all from my diet. His suggestion was validated by a second dermatologist.
I did so and have been remarkably successful in preventing further outbreaks. My dentist uses pumice as a cleaning agent as all the manufactured products have one of the offending agents. Plain dental floss. Non fluoride, non whitening, non mint toothpaste can be found at health food stores. Allspice can be substituted for cinnamon in baked goods and coffee can be substituted in some baked goods for vanilla.
Things to Avoid
Posted by Melissa (Shelby, Mi Usa) on 09/08/2009


perioral dermatitis and nail polish
I had perioral dermatitis for a little over a year and a half. I was so angry because I could not find a cure. Anytime the rash would go away it would just return within a few days. Medical websites were no help and of course they have no idea what causes the rash. I came across a discussion where a girl stated that her doctor told her that the perioral dermatitis was caused by nail polish. I immediatly went in the bathroom and took of my finger and toe polish and the next day the rash was gone. I was so excited that this was a simple answer. However, confused at how nail polish could cause such a rash. After a while I forgot and painted my toes...sure enough the rash came back and I took the polish off once again and the next morning the rash was gone. I just wanted to share this and see if anyone else had the same amazing results.
Things to Avoid
Posted by Deanna (Calgary, Alberta Canada) on 08/14/2009


Hi All, I suffered from perioral dermatitis for about 6 years. After several rounds of tetracycline, I began to research possible causes. The main culprit appeared to be fluoridated toothpaste. About 2 weeks after switching to natural, fluoride-free toothpaste, the dermatitis went away. It was amazing. I started to suffer from it again after moving to another city only to realize the water was fluoridated. Switching to a fluoride-free water source ie)drinking bottled water, the dermatitis disappeared again. Be advised however that many foods contain high levels of fluoride such as grapes, raisins, tomatoes, beer and many many more. These should also be avoided if the condition persists after eliminating fluoridated toothpaste and water.
---