44 User Reviews
Posted by Alyda (Calgary, AB) on 06/09/2023

★★★★★
Thirty years after a botched root canal (dentist punctured my sinus cavity with his root reamer) and a million sinus infections I finally found this website. I was skeptical (and worried) that this wouldn't work for me but I was wrong! I used a cup of distilled water, a packet of saline solution, and a capful of 3% HP solution. No irritation, and my stubborn left side is starting to loosen up. Hallelujah!!
---
Hydrogen Peroxide and Sea Salt
Posted by Barry (Sikeston MO) on 06/12/2020

For the peroxide and sea salt solution, is that 1/2 tsp of 10% Hydrogen Peroxide? The dilution ratio won't be right if I don't start with the right percentage. Thanks.
Replied by Anon
(Canada)
06/13/2020

Barry
(Sikeston MO)
06/13/2020

crabby
(fema 3)
10/16/2022

---
Hydrogen Peroxide and Sea Salt
Posted by Kevin (Richmond, VA) on 03/12/2020

★★★★★
For the Hydrogen Peroxide and Sea Salt remedy, I would use only distilled water, other water additives would cause a burning sensation.
---
Hydrogen Peroxide and Sea Salt
Posted by Tomlin (Frisco, Tx) on 07/01/2017

★★★★★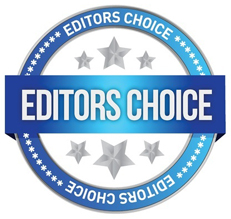 I am so grateful to have found these posts and my cure. Having used 3%HP for gurgling to disinfect my throat for several years, I don't know why it took me so long to think of looking up HP for my sinus infections which usually last about 3 weeks. When I get a cold which is like 2-3 times a year, the mucus is clear on the first day, then turns to thick and yellowish suffocating globs that drains for weeks. I tried using distilled water with the prepacked salt packets that I get from the drug stores but that only helps to briefly clear the sinus and the yellow mucous keeps coming back. The post nasal drip gives me a frog-in-my-throat feel and causes me to chock constantly. Antibiotics takes too long and who know what else it is doing to my body.
After getting a cold, this time in the middle of summer, I decided to give HP sinus rinse a try. Based on the everyone's input, here are some tips that help cleared up my sinus infection in about two days.
* Always have these supplies on hand so you don't have to run to the market when you feel a cold coming on.
(1) Unopened one gallon of distilled water which is only fresh for about one week after it's opened. (Do not use filtered drinking water, RO or tap water.)
(2) Premixed sinus (salt) packets (they come in 100 packet boxes) from the drug store near the neti pot section. (Do not use cooking salt.)
(3) 3% HP
(4) Baking Soda
(5) Clean disinfected dispenser: neti pot, sinus rinsing bubble or use your nostrils to suck up the liquid mixture from the edge of a cup's edge (a short cut that may require some skills).
* Don't vary too much from 1 teaspoon of 3% HP for 6 oz of distilled water or you risk an ineffective solution or getting your sinus burned. If you are afraid of getting burned, use 1/2 teaspoon of 3% HP and work your way up to 1 teaspoon. Don't be tempted to add more HP thinking it will be more effective. When I tried to add more HP, it stings badly and swelled up my sinus for a couple of hours. Add a pinch of baking soda if you have it in your kitchen and stir to dissolve the solids.
* Get in front of a sink, upon flooding your sinus tilt your forehead down towards the sink drain (watch out for the tap, lol), then turn you right ear towards the drain for a few seconds then your left ear. These positions enable the solution to flood different parts of your sinus. Lift your head and allow the solution to drain drain from your nostrils. Wipe what ever that comes out so you don't contaminate the area near your nostrils with tap water. If you want to blow your nose do not blow hard and do not block one nostril to blow out the other since too much pressure may cause the solution to seep into unintended tubes connected to your sinus. To rinse the area between the sinus and the throat, you should keep an upright position throughout the flooding and keep your mouth open. The draining will gravitate towards your throat so it can be redirect to your month to be spit out into the sink. Do not swallow the solution.
* You might want to do this rinse upon waking up, just before bedtime and optionally an additional rinse in between. You should see the mucus clear up within a day. I hope it works for you as well it did for me :-)
Replied by Rameika
(West Haven, CT)
11/07/2020
★★★★★
MissM
(New York)
11/08/2020

Replied by Michelle
(Salem, MA)
01/03/2022
★★★★★
---
Hydrogen Peroxide and Sea Salt
Posted by Dctorlynn1 (Arizona) on 01/25/2016

★★★★★
As a chiropractor, we generally preach letting the body heal itself. I have to admit that getting adjusted has reduced my sinus infections to once every couple years instead of three times a year.
I started with a cold last week. (Worse thing ever for a chiro because we have to lean over people.) I even took two days off. I broke down and started anti-biotics 4 days in, which I hate to admit. It got better, but still a lot of sinus pressure. For some reason I thought about HP in a neti pot. Your site was very helpful.
Three capfuls of hydrogen peroxide and saline powder is what I used. I was SHOCKED at what came out. Quite a bit of (this will be gross) very thick rusty colored mucus...more than I ever thought possible. No matter of blowing my nose could get this stuff out. I'll repeat three times a day until completely resolved.
I feel GREAT! Thank you so much. I'll pass this along to my patients.
Replied by April
(Santa Cruz, California)
01/25/2016

Replied by Mama To Many
(Tennessee)
01/25/2016

Replied by Sinunator
(Philippines)
01/28/2016

Replied by Jess
(MI, USA)
01/28/2016

Replied by Mary
(St Paul, Mn)
02/23/2016
★★★★★
Replied by Stan J.
(Phoenix, Az)
06/12/2016

Replied by Jeffrey
(Easton, Pa)
12/04/2016

Replied by Evander
(Maryland, Usa)
12/31/2016

---
Hydrogen Peroxide and Sea Salt
Posted by Bill (St. Croix, Virgin Islands) on 10/18/2015

★★★★★
Peroxide Sinus Rinse:
Does it burn? If yes, you are using too strong a mixture. I use 1/2 teaspoon of salt - 1 teaspoon of 3 percent peroxide in 8 oz. water. WORKS GREAT. With only a very mild sensation, not a burn at all.
---
Hydrogen Peroxide and Sea Salt
Posted by Robb (Los Angeles, Ca) on 09/02/2015

★★★★★
Wow, when I first read about using peroxide for sinus infections I laughed. Having been operated on 4 times, the Caldwell Luc is an uncomfortable procedure and your face swells like a balloon.
So, I still get sinus infections but at least I can breathe out my nostrils! That is what the operations did.
So, yesterday, after going thru another 110 days for antibiotics which is the MD's answer, I followed the "saline filtered water - with 3:1 water to 3% peroxide.
My head began clearing within an hour and this am, I could breathe and actually smell again, somewhat!!! I am going to continue for 4 days and see if it continues.
Remember it is key to use filtered water, or boiled water. There is some bacteria - especially in the South, that has been fatal, when inhaled.
Great site and articles!!!! Thanks much, Robb
Replied by Robert Henry
(Ten Mile, Tn.)
09/03/2015

---
Hydrogen Peroxide and Sea Salt
Posted by Faith (Pdx) on 05/04/2015

★★★★★
My medical doctor could not figure out why my sinus infection was not going away. Finally he figured it was biofilms. He put me on chelating agent with atomizer 3x a day then I would wait 15 minutes then use a capful of 3% food grade hydrogen peroxide with pinch or two of sea salt in my neti pot filled with distilled water then I would tip my head down towards the ground while on my knees and just hold it for 10 minutes. This cleared my sinus infection straight away.
---
Hydrogen Peroxide and Sea Salt
Posted by Jessica (Oklahoma) on 12/29/2014

★★★★★
Thanks. This really works. But being that it is allergy season I am using it twice a day, sometimes with just the salt in a netti pot. Not sure how often I can use the hydrogen peroxide in it but will read all of these posts to see if anyone knows.
---
Hydrogen Peroxide and Sea Salt
Posted by Miek (Texas, US) on 12/19/2014

Outstanding. Works when prepared and used according to the instructions. Too much salt or hydrogen peroxide and you're going to irritate your nasal passages.
- M
---
Hydrogen Peroxide and Sea Salt
Posted by Joanna (Minneapolis, Mn) on 04/08/2014

★★★★★
I recently tried your hydrogen peroxide and sea salt in a nasal pot for a sinus infection that had just started. It was amazing! I admit it did sting for about 10 minutes after the rinse, but felt immediately better. I did it 3 times the first day, 2 times the 2nd day and 1 time the third day. Cured!
---
Hydrogen Peroxide and Sea Salt
Posted by Joe (New York, Ny) on 06/05/2013

★★★★★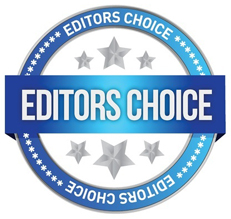 I use the hydrogen peroxide netti pot irrigation remedy for my sinus infections and it works great. I alternate with salt water to wash away any remaining hydrogen peroxide. I'm going to add the ACV as a supplement as well. My sinus infections won't go away with antibiotics but this does the trick. a few words of caution. It doesn't take much hydrogen peroxide. I use a small amount from a dropper and that is powerful enough once mixed in with a netti pot. Be careful over doing it because I think you can end up irritating the sinuses rather than healing them. Also you want to use filtered water as some parasites live in tap water and while tap water is safe to drink, these parasites can get into your body via the nasal passage. There are cases of this and those parasites are dangerous, even if rare.
Replied by Len
(Nyc)
07/16/2016

---
Replied by Patrick
(Ohio)
07/09/2016
★★★☆☆
---
Hydrogen Peroxide and Sea Salt
Posted by Katie (Westport, Ct) on 12/24/2011

★★★★★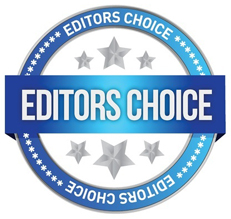 Hydrogen peroxide and sea salt in a neti pot - A big YEA for me!!
This remedy is fantastic and gave me immediate relief! Thank you to all who posted their sinus infection remedies. After trying out a bunch of remedies without much luck, this one cured my sinus infection very quickly. I also took grapefruit seed extract as well and I think that helped as well.
A neti pot (or the plastic kind you find in the pharmacy, which is what I used) filled with:
1 teaspoon of sea salt
1/2 teaspoon hydrogen peroxide (3%)
and warm water
cured my sinus infection in a few hours. I did this twice a day and continue to do it at least once a day for my remaining sinus congestion.
I am grateful I didn't have to resort to antibiotics!!!
Replied by Lecialee
(Kingston, Jamaica)
05/23/2012
★★★★★
Replied by Kayla
(Hawaii)
10/18/2015

Replied by Michael
(Minnesota)
06/08/2017
★★★★★
---
Hydrogen Peroxide and Sea Salt
Posted by Decolia (Oklahoma City, Ok, USA) on 07/25/2011

★★★★★
I'm currently pregnant so I'm really limited in what I can take medication wise for any colds, allergies or infections. I recently tried the Peroxide, Salt, and saline wash method. So far it's the only thing that's really done much at all to help with my sinus pressure and pain. I am also drinking Apple Cider Vinegar at each meal. I feel that between the two it is really helping and there's nothing in either of these things that will adversely affect my baby. I love home remedies!
---
Hydrogen Peroxide and Sea Salt
Posted by Nicole (Dallas, Texas) on 05/23/2011

★★★★★
I have been miserable with a sinus infection for about 8 days and found relief when I tried the Hydrogen Peroxide and Sea Salt steam. I hadn't been able to breathe through my nostrils and I had enough so I google home rememdies for sinus infections and came across this amazing website! I boiled a small pot of water and poured the water into a nice size bowl. I added 2 tbs of sea salt and hydrogen peroxide. I used a towel to cover my head to make sure none of the steam escaped. The first minute of holding my head in the steam I felt movement. My nose started dripping and my left nostril opened. I could breathe! I couldn't handle the steam for more than 10 minutes. I tried the steam again later in the day and my right nostril opened. I was able to breathe! Love love love love love this website!
Replied by Larry
(Fairfax, Va, Usa)
05/24/2011

Replied by Vj
(Bangalore, India)
10/22/2012

---