Multiple Cures
Posted by Nancy (Shreveport, LA) on 04/28/2009

★★★★☆
Better But With Side Effects
BETTER BUT WITH SIDE EFFECTS
Cayenne Pepper Information Needed: I have been drinking a tonic of 2 tsp raw acv and 1/8 tsp cayenne pepper in 16oz of water and sipping throughout the day. It is fabulous. I am 65 (almost 66) and it really revs up gives my metabolism and mental focus. The only problem I have is that it slightly burns my throat after about 8 oz. I always swish with plain water after sipping to protect my tooth enamel and then swallow. This cools my throat somewhat. Is there a problem with it burning? I don't really mind it as I love the increase in the body and mind. But, is there a potential problem? Am I doing damage to my throat?
---
Multiple Cures
Posted by Chris (Kodiak, Alaska, USA) on 02/15/2009

★★★★★
I bought Cayenne Pepper because I read in a health magizene that peppers when heating up the body, will help the body to burn fat. So I thought i'd try it. I took 3 capsules of it.
Now, I was tired because I didn't get any sleep that day, but after the pepper started to digest, I noticed my energy levels went up. I felt clean inside, like I washed myself out with a hose. On the drive to work tonight, I noticed my night vision was clearer, my brain was more alert, though I was tired and my sight, to brain, to react responces were more alert and quick I actually suprised myself.
I can only contribute this to the pepper as it never happened before, and the day I take the pepper, BAM! I feel clean, full of energy, life, I feel good, my mental mood is good, as if the pepper blocks bad emotions.
When flossing my teeth, I noticed my body was numb, as if I had taken pain killers. I didn't take any medications, just the pepper, and some zinc. And it felt like I was on some serious asprin or something. I've only been using on it for less then 12 hours now and I can see a serious difference in my body for the better. I can't wait to see what this wonder plant has in store for me.
---
Multiple Cures
Posted by Katherine Lobendahn (Honolulu, HI) on 11/21/2008

★★★★★
Aloha! It doesn't seem to matter what ailment my body is going through (arthritic pain, 'acid reflux,' idegestion, stomach ache, back ache, fatigue, etc.), a shot of Cayenne Pepper in some water never ceases to relieve me of the pain, discomfort, etc. You name it, Cayenne does the work. When I was consistent earlier this year, my blood sugar and blood pressure were normalized. I am now purposed to take my daily dosage of Cayenne tea more consistently now to keep the annoying and hindering sypmtoms of sickness & disease away. It also got rid of psoriasis I had in my scalp and thigh.
---
Multiple Cures
Posted by Jessica Collins (Barnegat, NJ, USA) on 10/31/2008

★★★★★
I have had a sore throat every two months for the last year, I have a thyroid condition and am sick all the time. I am getting a sore throat again and decided to try cayenne. It works for a lot of things like constipation and it helps your body get rid of all foreign germs in your body. I believe in earth friendly products to cure your colds.
Antibiotics can help when really needed so don't rule out it fully and do what you thinks is right for you. If colds last more then a week then see your Doc because your body may not be able to fight it off on it's own. Good luck
P.S. You can take a pill form of cayenne pepper so you don't to deal with the burning and bad taste it leaves behind. It still works the same and it's just easier. Good luck
---
Multiple Cures
Posted by Alice (New Fairfield, Connecticut) on 09/11/2008

★★★★★
Cayenne pepper really does work for sore throats! I have been using this remedy for quite a few months now and it works everytime. It does require doses throughout the day but stick with it. My suggestion is to put 1/8 teaspoon of it into a shot glass (2tbsp) of water and down the hatch...it is not going to taste great so get it down as quickly as possible and be done with it is my motto. My 8 year old daughter can down it like a pro and after a few times could even gargle a little in the throat. Have a glass of something (gingerale takes the heat right off for us) to chase it with and be amazed. Cayenne is also a miracle for cuts that won't stop bleeding. It had worked several times for us. Just wash the cut out in water and put a thick paste of it over the wound and cover with a bandage. It does not burn the cut!!! In fact the first time I tried it the wound hurt after I washed it off too soon. Back to sore throats...Apple Cider vinegar works also but my daughter can't tolerate that so we stick to this one...I do both for good meaasure.
---
Multiple Cures
Posted by Dr. Blake HMD (Lake Elsinore, Ca) on 03/24/2008

★★★★★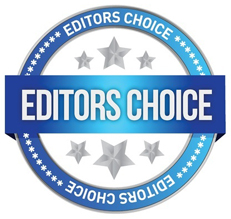 I have been reading your readers' emails and I wanted to make some comments about Cayenne Pepper. Cayenne is one of my favorate herbs for myself and my clients. I had prostate cancer 18 years ago and I cured it naturally using herbs, cleansing and diet only.
For the cancer I used the John Ray Christopher method of cayenne tea with a teaspoon of cayenne pepper in warm water 3 times daily. Today I still use one or more teaspoons daily in my food at every meal.
Just recently I received a call from a Doctor of Chinese medicine who was throwing up blood from ulcers. As I alway do I suggested cayenne capsuls using 100,000 heat units plus. He could not believe that this would work but he took my advice and within a few days his problem was over. Of course I also gave him some advice on changing diet and lifestyle.
In my 18 years as a naturopahtic healer, I have used cayenne many times for bleeding ulcers. Cayenne also works great for emphysema sufferors, I have seen patients get off oxygen bottles and out of wheelchairs. But the person with the disease must go beyond the herb for the disease and look at the way they eat and their lifestyle. If they do not change their life the disease will appear somewhere else in another form.
---
Multiple Cures
Posted by John Bayne (New Zealand) on 03/03/2008

★★★★★
Hello Deirdre.
My name is John Bayne and I have been interested in cayenne pepper ever since 1991 when I was discharged from Auckland Hospital, after my third and final episode, in about March 1991, of duodenal hemorrhages, after 8 days and 4 transfusions later, and still losing about a pint of blood a day in passing Melina stools, without any reason given, but I knew that it had to do with my refusal to have an operation (no operation no transfusions).
The very day I arrived home, on a Sunday, wondering what I would do, a friend gave me two capsules of the hottest cayenne pepper that I have ever seen to date (they advertised them as African Bird Pepper) and I never have seen a Melina since.
About six weeks later the surgeon, who had kept me waiting about an hour and a half to soften me up, nearly choked when he saw that my blood pressure was normal, and of course had no desire to know how I had overcome me slow bleeding to death that their cimetidine had been unable to stop.
Charcoal is definitely prolife as is shown by the fact that it can take the hottest tincture or powder without any apparent diminishing in its power to kill flu viruses. Usually take only 20 minutes with a cayenne 150,000 or over, to get rid of headache symptoms 100% of the time over 12 years with quite a few people as we have spread the word.
I have been getting my powdered charcoal from within NZ, but considering that I now use the Internet I am looking for other sources in case this one dries up.
So you sell powdered charcoal and in 1KG lots, and if so how much, and what is the range of sizes. Is the charcoal, only the right kinds of wood, no non vegetarian products such as bones. I would think that the right kind of wood, from a tree, is what I am looking for, for consumption of course.
My main use if to take the sting out of the cayenne, tincture or powder, when dealing with flu, especially, it works every time (for the last 12 years since I discovered the use of charcoal with it). Just as important I am finding it exceedingly difficult to find sources for genuine full strength African Bird's eye pepper, in powder or tincture, as near to 300,000 British Thermal Units. Unlike Dr Richard Schultz, my preference in cayenne is for the Bird's Eye pepper over the Habanera.
Can you get hold of this pepper in a bulk like quantity or in industrial strength tincture (with the water removed without heat), and in a larger amounts than usual but not at a price that would cause me to mortgage my house. If so could you give me data on the amounts, hopefully strengths in BTU's if you can, and prices.
Much appreciated.
PS: For nearly 15 years I had a wonderful supply from a local herbalist who used to import this industrial strength dehydrated cayenne tincture, and I found that there is containers full of full strength Bird's Eye pepper for sale in internationally, @about US$70.000 a container load about $4.00/kilo and on the other end much weaker cayenne at anything up to $100/kilo on the consumer's level and I am looking to intercept this special cayenne, if I can before it goes exponential or gets watered down, and charged more for.
We can save lives with this and certainly not with anything under 150,000 BTU's so I would much appreciate it if you can be of any assistance.
Replied by John
(New Zealand)
03/04/2008
★★★★★
---
Multiple Cures
Posted by Rani (Brookville, Ohio) on 11/29/2007

★★★★★
I will have to try the ACV, but I have found cayenne to be fantastic for many things. Energy definitely. And also good for colds and sinus. For really bad colds and sinus, I like to mix, garlic, cayenne, lemon juice, a little honey and a little orange juice with some boiling water and it does miracles!!
---
Multiple Cures
Posted by Samantha (Portland, Oregon) on 10/17/2007

★★★★★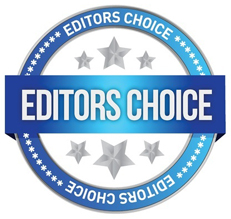 I found cayenne a great cure for pretty much everything some time ago. It wasn't long ago that I came down with a bad sinus infection, cough, and fatigue. I decided to boil water on the stove, and add cayenne (open 3 capsules and pour them in), crushed garlic (4 cloves), half an onion, and grated ginger. THIS COMBINATION IS AMAZING. It is SO powerful. The most vital ingredients are the cayenne and garlic, but the onion and ginger are also very helpful. Make sure and boil everything until the onion is mushy, and the garlic is too. Keep a lid on, but every so often inhale the steam from the boiling remedy.. very soothing! Pour it into a glass and drink the whole thing. It is very potent, so what I do is add honey to it and it really tastes like liquid food- like a soup base or something.
Another remedy that I use is cayenne tea- just put a tea bag of your favorite tea in boiling water, and add a capsule of cayenne & some honey. Since I have been using cayenne in tea, and orally, and drinking the onion ginger garlic tincture, I rarely get sick.. and when I do, I can kick it within 3 days maximum.
Cayenne is also extremely helpful for menstrual cramps.
Replied by Dustin
(Niigata, Japan)
06/24/2010
★★★★★
---
Multiple Cures
Posted by Pat (Coos Bay, OR) on 07/22/2007

★★★★★
thanks to this site i started cayenne pepper as a treatment for my hypothyroid issue. its been a few weeks and my metabolism has improved, my acid reflux and more energy. so glad i found you. thanks
---
Multiple Cures
Posted by Ewan (EU) on 04/27/2007

★★★★★
I tried cayenne pepper remedy and I would have to say I'm very satisfied with the result that I got. It cleared of my sinus and open my passageways and helped with my ear infection. Try see if works.
---
Multiple Cures
Posted by Vince (Philadelphia, PA) on 09/17/2006

★★★★★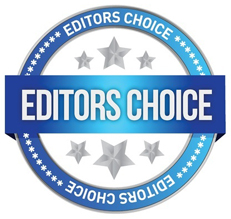 A friend told me about cayenne for cuts and infections. I added salt to it, because that's what I used to use and I liked the taste with salt, and it has cured everything I have used it on. I even broke up completely blocked sinuses with the mix, squirting it in my nose. Go easy and dilute it a lot more than for gargling, since it is Hot, but it works SO fast, and the burn doesn't last very long.
I have used it on so many infections, and had a hound that had some chronic digestive problems. I had cured most of them with yogurt and tripe, but he still wasn't right. When he got diarrhea and it was in to its 5th day and Nothing was working, I thought, maybe he had been harboring some bad bacteria all the yrs, and they increased. I had been giving him rice so mixed some cayenne in. It was a funny scene as he took a bite, shook his head, snorted, and walked around the yard, always coming back to eat more till he finished it. The next day his stools were firm!! I made up 2 capsules and gave them just to make sure the cayenne got into his intestines, but I don't think they were needed. His food sensitivities disappeared AND what had been a Very Skiddish animal after a bad scare when I first got him, and he had many before, became brave, and he became a normal, confident animal that I was always trying to create, and Believe Me, I am a Master at desensitizing scared animals, and in minutes, but this guy was a Real challenge. His problem was he never felt well enough to be bold, and he would go aggressive when he felt threatened.
Try cayenne And salt for Any and every infection, or what you think may be one. Boil it and drink it for urinary tract ones. Vince F
---
Muscle Strains and Pains
Posted by Vince (Phila, PA) on 09/21/2006

★★★★★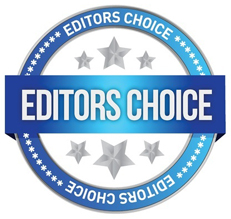 I make up a plaster with cayenne and salt to cure muscle strains and pains.
I wet a paper towel and sprinkle just a little of both on it, and apply.
The salt is rough being crystals, and irritates the skin a bit, so I make a saline solution and wet the paper towel with that. The cayenne may irritate some people's skin, but it is used for irritated skin, so isn't a big problem.
I even heard of using it on sunburn.) It usually takes 20min to cure pains or strains. I once had a really strained back and leg. The back came from working under a car, laying on concrete, and the leg was sciatica from sitting on a wooden bench after it.
My back hurt from my neck to my foot, and my thigh would hurt SO bad I could only walk about 75' before I had to sit down. I decided to do the cayenne plaster, and I was SO bad I felt I had to really heat it up. I used a piece of paper/plastic drop cloth, since I was going to add a heating pad, and didn't want it to dry out or wet the pad. I cut a piece to reach from my neck to my butt, applied it and heated it up. The regular plaster usually only needs to stay in place till the heat of the cayenne dissipates.
I kept this on a while longer, and after I removed it the pain was gone.
---
Nephrotic Syndrome
Posted by Cheryl (Bakersfield, California) on 12/01/2009

★★★★★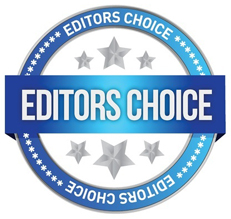 Kidney help
Years ago, in 1998 my son was sent home from the hospital, on a friday, after one week, with a very swollen abdomen and swelling in his ankles. He has had a disease called Nephrotic Syndrome since he was fifteen, and he was then twenty-four. At that time he had been hospitalized over forty times for this awful disease. This hospital that had had him for a patient for nearly ten years, lost his medical file!
So my son told this new doctor that when he is in a swollen state that Lasix in pill form will not make him urinate. He told him that the only treatment that would get the fluid off of him at that point was lasix given intraveinously. Well, the doctor refused and kept on trying to give him pills.
When I told the patient advocate about the problem the doctor sent my son home the next day with about two gallons of excess water still inside him. He was unable to urinate more than an inch of urine that contained blood and pus. Well, I made him a bed on my couch and tried to make him as comfortable as I could. I knew that it would be nearly impossible to find a kidney specialist on the week-end. So I went in my bedroom and closed the door and laid across my bed and cried and cried. And then I remembered something I had read in a little book titled: '10 Top Herbs to cure big diseases'
It said that cayenne pepper unblocks any blockage! So I thought to myself it is worth a try. I looked in my kitchen cabinet and I had it in my spices. I thought I would put some in soup, and then I told myself 'No' because that is just more liquid in him he doesn't need right now. So I dumped out some big capsules and filled up four or five of them. I gave them to my son and within a four hour period he urinated three long times! After that his pills kicked in and began working!
He remained in remission for about eight years but it always flares up when he gets a cold or flu, or under to much stress.
I hope this helps.
---
Neutropenia
Posted by Mak (Perth, Australia) on 01/11/2009

★★★★★
Dear All,
Most of us only believe something if it's happened to us or we 'saw' it with our own eyes. Cayenne Pepper helps me with my neutropenia condition (low white cell count) in that, it doesn't raise the count but keeps bacteria away and stops food bacteria from making me sick. I got those empty gel capsules from most health shops and shake a small amount in a dish and then fill about 1/2 the capsule with it and then close capsule and swallow with juice. Always after eating a meal, and it never burns and stops your food bacteria in it's tracks if you have been out for a meal and come home and your tummy is churning and you know whats going to happen!! Take a capsule as above and it won't get to the vomit stage if you take within 1/2 hour of feeling unwell. Only make as you need not storing them. Keep cayenne in it's packet till you need to make up a capsule.(Caps size vary, get small ones).
Also my husband cut himself deep on his hand and was bleeding bad, I said "at last we can see if that cayenne works"!
Wow we covered it and it was all red and like a crust, left it on for about 1/2 hour then cleaned and re-applied then covered with bandaid and within a few weeks he just has a thin line like a faint scratch. I swear by cayenne but even that amazed me, he said it didn't hurt but just felt warm.
Famous saying: Above many graves grow the herbs that could have cured those that lay below them.
How true.
Mak
Replied by Barbara
(Manchester, Uk)
07/10/2011

Replied by George
(Melbourne, Vic)
11/28/2011

---