High Blood Pressure, Surgery Recovery
Posted by Deshawn (Las Vegas) on 09/22/2014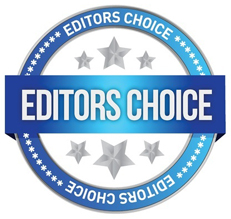 When my doctor first told me I had high blood pressure and then he had prescribed me bp pills my first thought was I will fill the prescription as a back up but I refused to take them without first RESEARCHING natural alternatives.
I chose powdered cayenne pepper and in the beginning it did raise my bp but then after 2 days it normalized.
I love the results of cayenne pepper 1/2 tsp in a small amount of warm faucet water is what did it for me and continues to do it for me. It is cheap and highly effective but don't do it on an empty stomach, I did and it wasn't a good feeling. I felt like I wanted to vomit, my mouth kept watering and my stomach felt weird but only for about 5 minutes, afterwards I felt great.
It helped me out again in a major surgery I had back in March, my healing was rapid and amazing.
You do not need organic or any special type of water a small amount of warm faucet water and the regular grocery store cayenne pepper works perfectly fine.
I don't believe in hyping others up with you must take organic and the water must be either this type or that type but if taking organic makes you personally feel better than that's great.
I only paid $1 at the grocery store for my powered cayenne pepper and the warm faucet water was free it just doesn't get any better than that and I had amazing results each time.
And please before any gets offended I am not putting down organic anything nor am I against organic I just personally do not help spread the deception that it must be organic to be effective because my results have proved organic is not necessary to achieve great results like mine.
---