Take Capsules With Food
Posted by Michelle (Las Vegas, Nevada) on 08/20/2011


Better But With Side Effects

I know that the cayanne can be upsetting to those who first take it.... But read the book Left for Dead by Dick Quinn and it is amazing the results.....
I've taken it as a supplement for years and once I took 2 pills 180 heat units and it dilated every thing so much that I had to lie on the bed and felt sick. So that's not what I ever did again...
Take a pill with food and you will feel a warmth come over you but not any discomfort.
Replied by Cayenne1
Fl
02/22/2016

---
Ted's Cayenne Feedback
Posted by Ted (Bangkok) 384 posts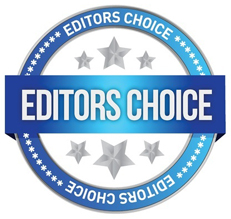 While ginger seems to restore energy in most cases, however I find capsicum powder (cayenne peppers) mixed with fresh ginger works the best as it helps with circulation. Especially works well if you are drowsy and raises oxygen level to those tiny capillaries which receives little or no blood flow. If you can find them, fresh ginger and fresh cayenne peppers (fine chopped) work the best due to higher bioflavanoid, vitamin P content, as well as vitamin C, etc.
When I need a good good circulation, I just eat the ginger, then the fresh cayenne peppers. The ratio is 50:50.
Of course, I don't expect anyone will do that, so just try getting a mortar and pestle and mix the fresh cayenne peppers and ginger. Try 1/4-1/2 teaspoon for each. Then either mix them in lemon and honey. I can't be too specific about the recipes. It depends on how well you can tolerate the hot taste of peppers. Fresh peppers worked the best.
If you find this too hard for the stomach, just take Vitamin B3, Niacin. That will get you on skin flushing and it works also, but differently. Cayenne peppers are more powerful and for the heart. While Niacin seems to be active on small capillary circulation on the skin. Niacin seems to reduce cholesterol and helps repair damage tissues (such as gum disease and heart circulation also).
---
Ulcers
Posted by Mark (Newton Abbot, Devon, Uk) on 10/31/2012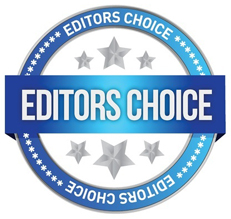 Cayenne does indeed heal ulcers.
Mine were caused after injuring my back and taking ibuprofen, the ulcers came on a few months after them. I tried cabbage, pine nut oil, oats etc. etc., these things helped a little but none of them were able to get me back to my previous perfect health.
At first I was a little unsure about taking cayenne as I thought it wold burn and make things far worse, but this turned out not to be the case,
The little jar of shop bought cayenne had been sat in the spice cupboard beckoning me for weeks, eventually, after months of ulcer discomfort I was forced to act, I only took about an 1/8 tsp. 2 -3 times daily.
I noticed improvements after day 1, about a week or 10 days later my pain and discomfort had all gone and has never returned.
I still take a pinch daily for its health benefits, it also cured my coccyx pain after my back injury.
---
Posted by Gareth Arthur (Northampton, United Kingdom) on 07/02/2012


Great site EarthClinic, what about a must have box of basics that every house should have and a list of wholesome foods to compliment them, when required they would hopefully be at hand, ie. Cayenne pepper, acv, garlic, manuka etc. Nb. My own yea! Was cayenne pepper sorting a tummy ulcer in3 weeks, no antibiotics needed, wow! Thanks to your goodselves and reader input. Gareth, northants uk
Replied by Sam
Portland, Oregon
07/03/2012

---
Posted by Lisa (Southeast, USA) on 01/02/2008


12 years ago I finally got healed of an ulcer for which I'd been taking medication for several years. So when I recently began having that telltale burning, gnawing pain in my stomach, I knew exactly what was happening.
I also knew the whole routine...doctor's appointment, upper GI, ultrasound etc etc., just to have them tell me what I already knew. PLUS, they'd prescribe medications which my insurance will no longer cover because there are now non-prescription strengths of them available over-the-counter. Needless to say, I was willing to try an alternative method to save myself the time and expense. If you've ever had an ulcer, you usually don't have to have someone tell you what one feels like.
Anyway, I read somewhere about cayenne's healing effects. A week ago, I was up and down through the night with that burning, and all the antacids I could chew were simply giving me no relief. So Thursday morning I got up, got brave, and mixed a full measuring teaspoon of cayenne pepper into a teacup of very warm water and drank it down on an empty stomach.
It wasn't nearly as bad as I expected! And while I was warm all over and my stomach burned a little more when the fluid first hit that spot, the pain quickly diminished. Within minutes, I felt better than I had the day before, and as the day wore on, I continued to feel even better.
Anyway, I've repeated this every day now for the past week, and by day 3 the burning pain in my stomach was COMPLETELY AND TOTALLY GONE, even first thing in the morning. I'm continuing the regimen for therapeutic and preventive purposes, just to see if it cures my allergies and other problems. I'll probably reduce the daily dosage now that the stomach problem has subsided, but I'm a believer! And I'm a lifelong advocate of that little red pepper...this is news worth sharing!
Thank God for natural remedies...
---
Veins, Complexion, Eyes
Posted by Mellisa (Madison Wi) on 08/24/2014


My experience with cayenne in my twenties at 6 capsules per day was that my veins started protruding out of my arms it looked as if I was a body builder even though I had no excercise regimen. My complexion skin color went from a white to a more cinnamon tone. My eyes looked much brighter. I'm taking the same amount 6 capsules per day in my fifties now for a chi blockage. Diagnosed by an acupuncturist. The acupuncturist did not prescribe cayenne. I'm taking it because I crave hot spicy foods and think that's just what my body probably needs.
---
Vision
Posted by Rita Cachia (Melbourne, Victoria Australia) on 11/10/2008


Vision improvment
I have been taking 3 cayenne pepper caps a day and I cannot believe how i can see better. I am typing away without glasses this evening. My vision is +2.5 on the left and +2.00 on the right.
Also I suffer from a bad cocxyx (tail bone pain) since I started the caps my pain has halved. I read somewhere it heals nerves I think its true.
I am telling everyone about it.I take a capsule with everymeal.Its working. I had a brand new wart which became sore so I mixed cayenne pepper with a drop of water to make a little paste and put it on the wart. Put a bandaid on it and now its gone. Try it.
---
Warning for Diabetics
Posted by John (Panama City, FL) on 01/20/2008

Someone offered this advice to hunters (and anyone else looking to keep their feet warm): sprinkle cayenne in your socks. It DOES work. However, DIABETICS BE WARNED: you should be careful using any topical treatment which provides heat, be it medicinal or homeopathic (this includes cayenne, IcyHot or similar items, electric heating pads, etc.). Because diabetics often suffer from poor circulation and skin issues, using such items can produce burning, and since diabetics often do not heal as quickly, this can become a serious medical issue.
---
Weight Loss
Posted by Carol (OKC, U. S. A.) on 04/15/2007


...Cayenne pepper is awesome! My husband used it to reduce his weight. 1 tspn cayenne pepper in a 1/2 cup of hot water, 3 times a day. It speeds up the metabolism.
Replied by Ani
Redwood City, Ca
12/13/2009

Replied by C
Maize, Ks
04/18/2010

---
Where to Find - India
Posted by Shobha Charan (Chennai, Tamil Nadu, India) on 04/26/2009

Cayenne Pepper gargling sounds impressive. What is cayenne pepper? Is it available in India? If so, would anyone know how I should refer to it locally, to buy it? Am unable to relate it to any of the locally available hot peppers.
Replied by Monsoon
Pune, India
07/01/2009

---
Where to Find: Uk
Posted by Jo (Surrey, England) on 03/11/2013

Hello, does anybody know of a good supplier of Cayenne Pepper in the UK?
I am currently using supermarket bought cayenne pepper which I don't suppose is the greatest quality. I take a teaspoonful in a cup of hot water mixed with the juice of half a lemon every morning. I'm hoping this might help clear any blockages around the heart. I don't know if I actually have any blockages but I guess that prevention is better than cure.
Any help would be appreciated. Thanks.
Replied by Ed2010
Oakville, Canada
03/11/2013

---
Wounds
Posted by Mike (Hilton Head, Sc) on 08/26/2018


Had a 3/4 inch gash in my palm where the fat cells were protruding. Cleaned with alcohol (only stung for about 4 seconds), then poured on Cayenne (which barely burned), then bandaged and it is no longer bleeding and seems to be in great shape. Thanks to all for saving me $1000+ at the ER.
---
Posted by Badwolf (Langley, Il) on 08/05/2013


Today I cut the tip of my index finger and a bit of my nail off while cutting a watermelon. The wound isn't that deep maybe about 1/4 inch at the very most. Anyways, after 30 minutes the bleeding was still flowing. So, I decided to hop on to Earthclinic to do some research!
I decided to try using Cayenne Pepper on my wound after hearing so many good reviews. So, I dumped a good amount on CP on my wound and waited 10-15 seconds. The bleeding stopped and sort of cauterized right before my eyes. It was pretty cool!!
I allowed the CP to "soak" into the wound for about 5 minutes and then I added a bit of organic raw honey on top. I then wrapped the finger with some gauze and tape.
Before using the CP I cleaned my wound with rubbing alcohol which stung and hurt way more then the CP. When I put the CP on the wound it did create a burning sensation but that slowly faded into a nice warm feeling.
I have read to leave the bandage on for 1-2 days. Depending on how my finger looks I might use the CP again. I did read that the cayenne pepper will help dry the wound out which allows for faster healing.
I love this website and I will definitely update again in the next few days or weeks.
---
Posted by Lisa (Vancouver, Wa) on 09/27/2012


Praise God 4 Cayenne Pepper... I accidently cut a 1/4"W x 1/2"L chunk out of my pinky... Without constriction it steadily Bled & wouldn't stop... Even 18 hours later.
I took 3 450mg 40,000HU CP capsules... Checked 1 hour later & It Stopped... Saved me $400 at urgent care!!
Now I just have to figure out how 2 get the bandage unstuck from the wound & find some "pixie Dust" to regrow my finger...
---
Posted by Taozen (Nyc, New York) on 12/30/2009


I had a gash on my palm and it was a bleeder. I knew of the Cayenne paste cure and tried it.I used aprox 3 tablespoons and made a paste after cleaning the wound with peroxide. I made a tight bandage of gauze and left it alone for at least two days before I checked the wound. I removed my bandage very slowly so as not to disturb the caked on cayenne powder. It was much better and I re-wrapped the wound after more cayenne. I added tape to the fresh gauze covering and went three more days and it was almost completely healed and the scar is almost non visible today.
---