General Feedback
Posted by Brendan (Thailand) on 10/17/2014

Would appreciate if someone could clarify if any chili pepper would do as well as cayenne or does it need to be cayenne in particular? Thanks
Replied by Joy
Thailand
10/18/2014

Replied by Raniya
Ny, US
04/06/2015

---
Heart Attack Recovery
Posted by Katie (Bellingham, Wa) on 09/18/2020


I had a heart attack 3 years ago [2 stents inserted]. I had slacked off on the Pauling protocol that I had been using after I stopped meds a few months after the heart attack, and last Christmas day I got the same pain and sweaty feeling as when my heart attack happened.
I put 2 tablespoons of cayenne pepper in a quarter cup of apple cider vinegar, drank it, and in 5 minutes was back to normal. I am careful now to maintain the Linus Pauling protocol. No further problems. Saved $100,000 that my first heart attack cost. This remedy was given by Dr. Daniels of turpentine remedy fame.
Replied by Orh
Ten Mile, Tn
09/19/2020

---
Posted by Paul (Swatara, Minnesota) on 04/25/2011


I had a heart attack on 1/27/2008 in the early hours which is typical as is having a stroke or heart attack in cold climates more often. I woke up soaking wet with pain in my chest and left wrist, it didn't take long to realize what was going on. I got online and checked in here to see what other people did for a heart attack and found cayenne was the key.
So I took a teaspoon of cayenne pepper in a glass of room temp. Water (use warm water if you can) and around 5 minutes later I took it again. I then went and took a shower, got dressed and woke my wife up about 3 hours after I woke up. We then drove to the hospital where I got my only helicopter ride, they were acting like it was a big deal and time was of the essence but I felt otherwise. Anyway after a week in the hospital I realized I could of just stayed home. I had no surgery, no stents put in and am on no drugs for proffit. We take vitamins, fish oil, iodine/iodide, use full spectrum salt and eat organic whenever possible. I have never suffered from one episode of angina either. I also had low cholesteral which most heart attack victims have so DO NOT buy into you needing statins, they put me on them for three days till I got home and threw them in the trash. They will damage your body and not help you live one day longer.
God bless you all.
---
Heart Issues
Posted by Tiger Dunn (Jandowae Qld, Australia) on 12/02/2008


Heart attack relief with Cayenne Pepper:
The thirty second cure from the symptoms of a heart attack coming on: One level teaspoon full of cayenne pepper into a glass of hot water and stir well. when cool enough drink down and wait for some relief if symptions persist have another glass of cayenne pepper the gap should be 15 minutes. If you are not near a doctor or help this will help stimulate the system.
Replied by Mark
Newton Abbot, Devon Uk
10/31/2012

Warning

Replied by Kathy
Ontario, Nv
11/01/2012

Replied by Mark
Newton Abbot, Devon, Uk
03/14/2013

Replied by Bill
San Fernando, Philippinesla Union
03/15/2013

---
Posted by Doris (Santa Ana, CA USA) on 04/08/2008


Had 2 slight heart attacks age 28 and 32. Scary one at age 34. Always felt so frail, tho ok health but high stress work and poor diet-sooo much coffee. At 38 yrs was electrocuted by faulty computer eqpmt, lost left-side arm use 1 and half to 2 yrs. During that 1 and half, at about 1 yr, strain from the injury caused a 30-second stroke. I watch clock, fully mentally ok, but was physically immobile entire time, couldn't breath, no heartbeat, nothing. Then it just stopped. I was SO weak always from then on. 3 yrs later married, had child, was always terribly tired. Read in heart surgery book about cayenne being able to stop even a heart attack while in progress. I take a pinch (1/4 tsp) cayenne in 4oz water 2 times wkly. Feel better with 5 minutes - energy stamina breathing is easier, circulation feels ramped up to normal. Still tire, not not as without cayenne. Never regained full strength or mobility from electr. injury but dexterity in fingers did return. Strength is still 3lbs., Best, not nearly so drag-out tired. Cayenne is great - in tomato juice or water. Only a pinch is needed. In V8 or regular tomato juice, cayenne goes easy. I put cayenne on hard boiled eggs, hot flavor hides well in grape or orange juice too. Has improved my cholesterol too.
---
Posted by Jenny (Atlanta) on 01/25/2008


My husband used to take cayenne every morning and never got colds flu or any sicknesses. Cayenne is good for the heart, circulation etc and he got it from the Native Americans who take the extra strength (heat) powder and have a lot less heart problems. We used to make a shake every morning with cayenne, carrot ,celery, garlic and ginger. I can't say it tasted very good but he downed about a pint. Paradoxically he then stopped off at 711 for a flavored coffee -- ugh!
Replied by London
Sandusky, Ohio
09/02/2009

---
Hemorrhaging
Posted by Karenna (SF, CA) on 06/01/2007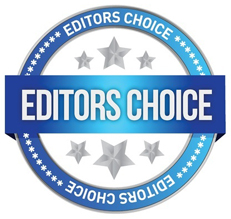 Cayenne is NOT unsafe per one of your feedback customers. I recently found your website in some research I am doing on Cayenne and Lymph but was a little disconcerted to see that you published someone's testimonial warning others not to use cayenne if they do not want their blood thinned.
Posted by Amy (New Haven, CT) on 02/18/2007: Love your site but wanted to let you know that the reason you are supposed to stop taking cayenne pepper before surgery has nothing whatsoever to do with inflammation (which in most cases it doesn't cause anyhow). The reason is that Cayenne Pepper is a very effective blood thinner and so, like aspirin, you don't take it prior to surgery, to ensure minimal blood loss.
Cayenne is used in midwifery and in other instances when needed to stop hemorrhaging, and has the ability to correct and balance both ends of many circulation issues. It will assist in dissolving clots as well as stopping bleeding, and it will -- over time -- correct both high and low blood pressure.
I suggest to all readers that when it comes to benefits and contraindications of herbs and medications, that they exhaustive research, or at least more than they think is necessary, to discover what they need to know for their particular situation or those for whom they are caring.
Replied by Andrew
Williams Lake, Bc, Canada
02/22/2011

Replied by Cate
Sacramento, California
12/18/2012

---
Hemorrhaging After Childbirth
Posted by Schrimsh (Seffner, Florida) on 10/01/2010


I have had personal experience with cayenne for stopping hemorrhaging. Immediately after the birth of my second child, I began hemorrhaging pretty badly. The midwife tried everything she could think of to get it to stop, but it wouldn't. Finally, on the insistence of the birth assistant, they gave me two full droppers (not two drops) of cayenne tincture. The bleeding stopped instantly. My mouth was on fire, but at least I was safe.
---
Hemorrhoids, Irritable Bowel Syndrome
Posted by Evangeline (San Jose, Ca) on 12/16/2010


Hemorrhoids:
I bought a book about the coconut cures, it tells in the book that coconut oil and cayenne powder mix equal parts to make a poultice. and apply to the affected area followed a coat of coconut oil several times throughout the day to speed healing it stop itching and it truly works. then take 100 mg of grape seed extract and a capsule of cayenne pepper with each meal till the hemorrhoids regress.
I didnt know about cayenne pepper capsule thought it comes only in powder so i went online and found out about the healing cures of cayenne, my hemorrhoids was so severe that I was almost make an appt with my doctor but scared of surgery, i am healed, no ibs or itchy butt syndrome, it works and i believed cayenne, i am taking a capsule of cayenne after breakfast meal everyday i feel good.
---
High Blood Pressure
Posted by Gabi (Toronto, Canada) on 06/10/2008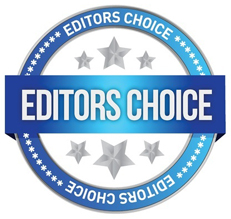 When I red about cayenne at Earth Clinic first time I run to the kitchen to try it. I had wonderful experience! It was almost nirvana like. I was rested and full of energy. Since then I take it usually before bed time. I wake up in the morning without awful bags under my eyes and my feet aren't swollen at all. I told about cayenne paper one of my clients who is over 2 years on chemotherapy. She decided to try it. Most difficult for that lady are mornings (blood pressure is about 50/80!). Guess what happened? After 20 min we checked and her blood pressure was 127/73! We didn't check again but for the next couple hrs which are usually most difficult to get through during the day, she was OK! I got this idea from information to use cayenne paper as a first aid in a case of heart attack. Thank you Earth Clinic. If it didn't save a life it made it possible to live!
---
Posted by Boyd (Manchester, New Hampshire) on 11/04/2007


I had high blood pressure 165 over 100 i started taking the cayenne pepper pills from gnc 6 pills a day and the same day after taking the pills my blood pressure was 130 over 74 and now after 2 months of taking 2 cayenne pepper pills a day and 1 hawthron pill a day my blood pressure stays 130 over 71 hawthron and cayenne works both are pills at gnc
---
Posted by MIKI (HOUSTON, TX) on 07/23/2007


I began reading about cayenne pepper and acv after realizing the pills i take for my heart, high bp, circulation and high colesterol were not working. B4 i started drinking the cayenne pepper tea i could not walk a half a block. Now, i can walk for one mile and my leg does not hurt. I have had heart attack, two leg by-pass surgeries. My energy level is great and I just can't believe my leg does not hurt. I also went to the doctor after not taking my bp medicine for 5 days and drinking the tea 2-3 times a day. Usually if i go that long w/out my medicine, my bp is sky high. This time my bp was norman. I mean normal. I was amazed. I still take my fluid pill to release those fluids but I feel great. thx ever so much
---
Posted by Tameka (Glen Burnie, MD) on 01/23/2006


For High Blood Pressure, I have tried the Cayenne Pepper and Golden Seal capsules. I would generally take two in the morning and 2 in the evening. Worked pretty good. I also have tried the apple cider vinegar and that works well too. 2 to 3 tsp 3 times a day did it for me.
---
Posted by Lisa (Egg Harbor Twp, NJ)


I luv to share this. I was told as a 40-something African Amer woman, that I was borderline hypertensive and put on meds. Not good. I was falling asleep. Also no good to cut the dose -- comatose.
A friend told me about a folk remedy - cayenne pepper. She said it needed to be organic cayenne- it's stronger, I guess. I am now over 50 and my pressure is usually in the range of 110/70.
I do take a 12mg. water pill to keep me from retaining water also. I started with @1/4 tsp (of cayenne) in any liquid you want 2x a day. If needed, you can up this to 1/2 tsp but do this slowly so your body can adjust to the increase.
Now I do watch my salt intake but I only use the cayenne when I have had a particularly salty dish.
---
High Blood Pressure, Surgery Recovery
Posted by Deshawn (Las Vegas) on 09/22/2014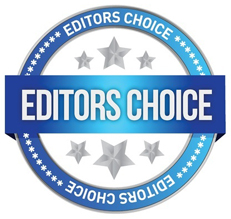 When my doctor first told me I had high blood pressure and then he had prescribed me bp pills my first thought was I will fill the prescription as a back up but I refused to take them without first RESEARCHING natural alternatives.
I chose powdered cayenne pepper and in the beginning it did raise my bp but then after 2 days it normalized.
I love the results of cayenne pepper 1/2 tsp in a small amount of warm faucet water is what did it for me and continues to do it for me. It is cheap and highly effective but don't do it on an empty stomach, I did and it wasn't a good feeling. I felt like I wanted to vomit, my mouth kept watering and my stomach felt weird but only for about 5 minutes, afterwards I felt great.
It helped me out again in a major surgery I had back in March, my healing was rapid and amazing.
You do not need organic or any special type of water a small amount of warm faucet water and the regular grocery store cayenne pepper works perfectly fine.
I don't believe in hyping others up with you must take organic and the water must be either this type or that type but if taking organic makes you personally feel better than that's great.
I only paid $1 at the grocery store for my powered cayenne pepper and the warm faucet water was free it just doesn't get any better than that and I had amazing results each time.
And please before any gets offended I am not putting down organic anything nor am I against organic I just personally do not help spread the deception that it must be organic to be effective because my results have proved organic is not necessary to achieve great results like mine.
---