Arthritis
Posted by Littlewing (Boston) on 07/28/2016

★★★★★
Castor Oil for arthritis is terrific. Yesterday my hand was "achin' like a toothache" (as my dear mother used to say) all day. I tried ibuprofen, some ointment I had (stuck at work) – nothing. When I arrived home I took out my trusty castor oil, just enough so I could rub my hands together for a few minutes (it's not watery at all) and voila! – not 30 minutes later the ache was all gone and still feels good this morning. Love it!
---
Arthritis
Posted by Carolyn (Inverness, FL) on 02/27/2007

★★★★★
Castor oil packs driven in with heat. Arthritic condition (back out). Will cure various problems. Famous Edgar Cayce cure. Look at Una da Gato a Peruvian rain forest herb -- other name Cats Claw. Also for arthritis and other ailments, Edgar Cayce said 'Castor oil will leave the body in better condition than it found it.
---
Beautiful Skin
Posted by Linda (St Amans De Pellagal, France) on 11/08/2016

★★★★★
I have been using castor oil mixed half and half with coconut oil as a moisturizer for a couple of months now. My skin looks and feels great and I really feel I look a hundred times better than I have in years. And even more wonderful is that not only have the bags under my eyes gone, my eyelids are not sagging any more - at one time I could actually see them drooping from the inside.
Replied by Phoenix
(Ca)
02/05/2018

---
Beautiful Skin
Posted by Judy (N/york) on 07/30/2013

I like all I had been learning, I have just started using the Castor Oil in face before I go to bed 2times and have noticed a change already. Am gonna go ahead & use it on my legs. Thanks & keep up the good work you are doing.
---
Beautiful Skin
Posted by Patti (Seattle, Wa) on 10/19/2011

★★★★★
I am 69 and just started using castor oil nightly. My skin has never felt this good. I am so amazed! Why spend money on expensive cosmetics when this works wonders. I add a little sweet almond oil to thin the castor oil a bit.
---
Beautiful Skin
Posted by Pam (Groveland, Fl) on 09/17/2011

★★★★★
Castile soap is an awesome face and body wash! Among other uses for it! It acts as a natural degreaser, without drying out, then I put castor oil as a bedtime moisterizer while my face is still moist with water for easy application. Yes I do have a fresher look in the morning and also have noticed the little fine lines that started appearing by my eyes have disappeared! I feel so wrong if I miss a day without my castor oil. you'll learn to love its thick viscosity.
---
Beautiful Skin
Posted by Len (Seattle, Wa) on 06/10/2011

★★★★★
I used to use proactive years ago and I didn't like how it seemed to bleach all my pillow cases. If it was doing that to my pillows, what was it doing to my skin? I now have a very simple skin regimine: I cleanse my face at night with grapefruit seed extract (I wet my fingers a little, put 4-5 drops of GSE on my fingers, rub it on my face and rinse. I started doing that because I was diagnosed with perioral dermatitis and GSE not only took care of that, it's taken care of my acne problem as well. )
After cleansing, I use my homemade lotion of aloe vera gel, vegetable glycerin, shea butter and lavender oil.
Before going to bed, I apply castor oil around my eyes and on my forehead. When I wake in the morning, my skin is glowing. I don't even usually wash my face in the morning (though I used to be adamant about it) because I don't feel like I need to; it feels very clean when I wake up. I do get the occasional zit here and there but it is nothing like it used to be. Hope that helps!
---
Beautiful Skin
Posted by Tricia (Ottawa, Ontario, Canada ) on 10/21/2010

★★★★★
After reading many articles on the wonders of castor oil, I have started using castor oil (neat) to spread on my face. My goal is to improve my sun damaged skin (large brown spots and red around the nose area). I am also acne prone although it's been much better than when I was a teenager. My skin is so greasy you could fry an egg with the amount of oil that comes off it by the end of the day. I have been using Proactiv for years and it works for the acne but leaves my skin dry and oily at the same time!
Anyway, in only three days, the castor oil has already smoothed out my skin, made it LESS oily and seems to have dissolved the flat skin tags that I had on my cheeks near my nose. After cleansing (still with my Proactiv cleanser) and toning with alcohol-free witch hazel, I put the castor oil on my cheekbones (where the brown spots are), around my nose and on my chin. I massage it in for 5 minutes to work it in, then pat the excess off with a Kleenex. I do this in the morning too and wait 10 minutes before putting on makeup on my face. My pressed powder seems to glide on now. The makeup stays on my face ALL day with only one touch up necessary in 10 hours! My skin looks AIRBRUSHED! This is only after three days!! I'll be trying the Oil Cleansing Method next. I want to give up using commercial cleansers altogether.
Replied by Risa
(San Francisco, Ca, Usa)
01/04/2011

Replied by Brooke
(Montgomery, Tx, Usa)
01/04/2011

Replied by Molly
(Tucson, Az)
01/14/2016

---
Beautiful Skin
Posted by Tina (Princeton, New Jersey) on 09/12/2010

★★★★★
I agree that castor oil is an amazing face oil. I have been using it as a night-time treatment for nearly two months now. I use a tiny amount which I thin down with a few drops of almond oil which makes it easier to pat onto the skin, since castor oil has a thick consistency. I have also noticed that my eyelashes are growing longer!
---
Beautiful Skin
Posted by Hazelnut (Phoenix, Az, Usa) on 09/10/2010

★★★★★
I absolutely agree that castor oil is great for Beautiful skin... I started using castor oil on my face every night after bath 1 week ago and today only 7 days later my face somehow looks at least 5 years younger and flawless and more toned... I am thankful for Earth Clinic or I never would have tried castor oil on my face.... From Hazelnut
---
Beautiful Skin
Posted by London (Sandusky, Ohio) on 08/08/2010

★★★★★
My Mother uses Castor oil on her skin and she looks great, her skin glows. She uses it at night.
---
Beautiful Skin
Posted by Olivia (Brooklyn, New York) on 06/23/2008

★★★★★
I had hated castor oil for many years because growing up in South America it was a quarterly cleansing ritual by my mother and many others. This website has helped me to see castor oil in a new way. I have been applying it occasionally to my face at night. Every time I do so, I absolutely love the way I look in the morning. My skin looks toned and fresh. Yesterday I attended a function and saw a woman whom I had not seen for about two years. She kept saying "you have to tell me what you are doing, you look ten years younger. I have also been doing facial exercises. She asked her daughter for my number because she said she is determined to find out what I had done to my face. Many people were in the room and she was quite vocal so I just replied that I had been taking care of myself. I will tell her privately. I think the castor oil definitely helped my skin plus the facial exercises helped tone the muscles under the skin. I used to hate the mirror, now I glance at it ever so often. Thanks for the castor oil tip.
Replied by Christelle
(Windhoek, Namibia)
10/05/2010

Replied by Len
(Seattle, Wa)
06/11/2011
★★★★★
Replied by Mary
(Saskatchewan, Canada)
02/27/2014

Replied by Mama To Many
(Tennessee, Usa)
02/28/2014

Replied by Katzie
(Calgary)
02/07/2016

Replied by Nic
(Wisconsin, USA)
01/02/2021

---
Beautiful Skin
Posted by Brooke (Montgomery, TX) on 03/02/2008

★★★★★
I have religiously used castor oil for over 22 years on my face. About three times per week, I put it on my face and neck and go to sleep! It has continually given me a fresh look, and I have no wrinkles. I also rub it on my elbows and knees. I wash my face with Dr. Bronners Castile Almond soap. The castor oil is a little thick, but keep on trying it. You will get used to it.
---
Beautiful Skin
Posted by Evita (Chiba City, Japan) on 09/07/2007

★★★★★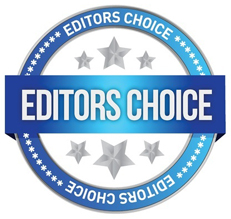 Castor Oil removes crows feet and wrinkles on the forehead. Mine is not about illness or disease being cured by the castor oil packs. Mine is more of a mundane matter that concerns women about their facial beauty. The tale tell signs (wrinkles) that gives a woman sleepiness nights, avoids facing the mirrors yet counting out the crows feet and how many more lines crisscrossing the forehead. i advise my facial rituals to anybody who is interested to try and apply this very simple application.
Firstly....wash your face with lukewarm water. gently soap the forehead and around the eyes area. Wipe the face with clean towel and let it dry for a few minute. second... into your palm pour a little amount of castor oil. Dab a little amount of oil into the forehead enough to cover the whole area and massage. repeat the ritual around your eyes and be sure the crow's feet get enough of the ointment. If after the massage , you skin is still oily, just press the area with a soft facial tissue. Do not wipe off the ointment.
Do this ritual every night before bedtime, once a day only. It makes you look 15 years younger and you can save money by avoiding botox implants.
---
Bells Palsy
Posted by Virginia (Cushing, OK) on 08/08/2007

★★★★★
I successfully used castor oil packs for Bells Palsy which my co- worker contracted. I was beginning to have double vision and my eyes were inflamed. I used the pack on both eyes one hour nightly for 3 nights but the directions called for 4 nights. Well, I got busy and didn't do the 4th night and the symptoms returned until I completed the 4 nights in a row...No more problem at all.
Also, for me the packs are a great pain reliever. I used just the castor oil right on my cheek when I had an infected tooth. Still had to go to a dentist but CO stopped the pain immediately!
Also, used it to remove a wart on my son's toe. Each night applied CO put a sock on him until the wart was gone which was less than a week.
---