Clove Oil
Posted by Lorisayshey (San Diego, Ca) on 08/25/2011


USE CLOVE OIL!!!! Only thing effective in killing the permithrin-resistant scabies. Better than anything else I've used, 90% cured after 1 week. 1 part clove oil, 3 parts coconut oil or olive oil. Leave on skill 24 hrs a day. Scabies and larvae coming to surface of skin get a taste and die, scabies burrowing into skin get a taste and it kills them in about 15 mins. Keep everything not just clean, but sanitized - 1/2 ounce clove oil in 32 ounce spray bottle and spray EVERYTHING you can every morning every night. Way to get rid of them is reduce the numbers every day, keep things clean, don't give up, be more tenatious than they are! Don't forget to pray and thank the Lord that He put it on my heart to post this to help you all!
---
Clove Oil
Posted by Curedmyscabies (Paterson, New Jersey) on 08/25/2011


HELLO EVERYONE,
I have been cured of scabies for about 4 months now and feel obliged to enlighten every suffering human being of the secret. Two Words: CLOVE OIL. It can be purchased from any type of natural food store including whole foods, or online. When using it, you should probably dilute it in another type of oil, I used jojoba oil. So probably about 1 drop of clove per 2 teaspoon of jojoba. Mix it up. Rub this mixture all over the body and leave on for 15-30 minutes. Shower and make sure you have washed all of your linens and clothes beforehand with SPECIFIC DETERGENT. BORAX. ADD at least a cup and a half of borax to each load of laundry and make sure you have cleaned everything in your home or you will be reinfected. You may feel the scabies coming out or literally freaking out on your skin, like I did. They came out of tiny wholes and pretty much looked like they were suffering and eventually stopped moving after 20 minutes which is when I showered. It took me a few times to completely get rid of them, so don't feel hopeless if it doesnt work the first time. BUT IT WORKS! It took me approximately 4-5 days to completely rid them and I'm glad I did. Hopefully you guys will take my advice and no longer suffer. G-d Bless!
Replied by Lorisayshey
(San Diego, Ca)
08/28/2011

Replied by Kb
(Okc, Ok)
01/18/2012

---
Contracting Scabies
Posted by Anonymous (Mendota, Usa) on 05/26/2011

animals cannot get scabies. the mites can only live on human skin, and human skin alone. the only way to get scabies in the first place is by prolonged skin to skin contact. for example how a mother hugs her child more than once a day. shaking of the hand or one simple hug will not contract them. the scabies can only live without a host for 3 days. simply vacate your house for three days and they will be gone(from your home anyway). make sure you take treatment durring then so not to reinfest your environment.
Replied by Anonymous
(Hopeless, Fl)
07/17/2011

Replied by Happysoul
(Vancouver, British Columbia, Canada)
08/07/2011

Replied by Lorisayshey
(San Diego, Ca)
08/25/2011

Replied by Harold
(California, Usa)
10/07/2011

Replied by Markx
(Sgp, Singapore)
10/22/2011

---
Diatomaceous Earth
Posted by Darlene (Oregon, Usa) on 10/12/2014

On the topic of scabies, Diatomaceous earth works wonderful. Use one cupful in bath water and soak for while covering all parts of body. When you get out of bath just pat dry to leave as much DM on the body as possible. Use the food grade. It can also be used for internal parasites. I have used it for 6 yrs on my dogs, goats, mule, chickens and even taken it myself. It works to get rid of mites on chickens and scale mites on their feet . Research this for more info.
Replied by Rachelle
(Ct)
06/11/2020

---
Diatomaceous Earth
Posted by Alice (Odessa, Texas) on 02/13/2009


Diatomaceous cured my scabies : After being diagnosed w/scabies and given Permethrin, which made me very ill, I tried Neem,tea tree oil,kerocene! all kinds of things till I remembered I had Diatomaceous Earth DE fossil Shell Flour ( food grade ) in my house ,I used to use it on my cats for fleas until switching to a topical for less trouble.I decided to completely dust my enviroment and body w/ it to see if that worked! DE kills mites of all kinds by acting like ground glass inside them destroying their innards, but is safe to humans and pets, make sure you get the FOOD GRADE and not the one for pool filters which is dangerous! Get a large winter type sock with loose weave, fill it w/ the fossil flour and walk your house patting it, you will see it clouding and falling to the floor, use on furniture and any places you freguent often, like your PC. I dusted my comforter on both sides good, to keep from washing it all the time! Same for pillows although mine are in sealed garbage bags. Last try to keep yourself dusted from scalp to soles of feet for at least a week,a ll crawling sensations will disappear along with biting, from here on in I'm keeping my house dusted as the fine film blends in on carpet and furniture, in case of other types of mites. Neem is still a good shampoo additive, one dropper full to your handful of regular shampoo,well Good luck to all.
Replied by Helpplz
(Tempe, AZ)
06/23/2009

Replied by Peggy Sue Chan
(South Houston, Texas, USA)
08/17/2009

Replied by Sherri
(Rockford, Il)
08/17/2011

Replied by Veronica
(St Louis, Missouri, Usa)
02/03/2012

Replied by Bananabarb
(London, Uk)
08/11/2012

Replied by Someone Who Cares
(Los Angeles)
09/07/2013

Replied by Charlene
(Georgia (ga))
10/27/2016

Replied by Sovereign
(Arizona)
04/03/2018

---
DMSO, Hydrogen Peroxide
Posted by Thankful (Australia) on 07/18/2018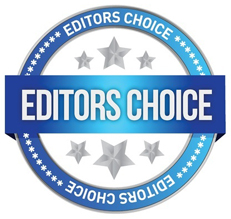 I have been using Sharon's treatment below from 2009 for just over 36hrs, used the 3/4 cup DMSO (70% DMSO - 30%Purified water), 1 Cup water, 1 Tablespoon (35%) Peroxide & 1 extra Cup water (mixed with peroxide to dilute before adding to DMSO & water) added mixture to spray bottle and set to work. Found this recipe late evening, applied two applications before bedtime. Applied every 2 hours next day, the first 3 - 4 application there was scabies coming out of the skin immediately to escape certain death, some even climbed hair follicles. Now at 36hrs only have occasional scabies coming out of the skin.
This is my second bout of scabies in 4 years, I was advised that once you have had them your body is more susceptible to contracting them again for some reason. The first bout lasted for nearly 12mths before killing them off, I even tried 3 lots of Lyclear scabies cream without success back then.
This recipe has been a blessing day 2 and scabies nearly all gone.
Replied by Frances
(Cabarlah, Qld.)
07/20/2018

---
DMSO, Hydrogen Peroxide
Posted by Sharon (Wesley Chapel, FL) on 07/21/2009


scabies is cured!!
My mom and I hd been fighting these scabies mites for 4 years now. Came from chickens she bought from a farmer. We tried everything, and thank god for earthclinic and Ted's recommendations, but still no permanent cheap relief as I was unable to treat the beds and get em all killed. After spending $3000 on a sleep number bed,I couldnt just replace it. However--My mom called me up and told me that spraying hydrogen peroxide solution on herself all over killed the things. I had found it at walmart listed as non-chlorine bleach with a pink label. I tried it and was a little disapointed, maybe 70% results. I figured I had not treated everything in my house properly. Also, I was reading about DMSO. I read where the DMSO goes deep into the skin and you had better be clean where you apply it or it will take the dirt down deep with it. So, I mixed 3/4 cup DMSO, 1 cup water and 1 cup peroxide bought at wal-mart into a spray bottle. Its called non-chlorine bleach with a pink label next to the regular bleach. BINGO, instant kill rate even below the skin. I had to treat the really big spots for a couple of days until they dried up. Now I had the perfect spray for me, my bed, my car, my long haired dogs. Its a miracle. I recommend treating your whole body every day until you have no more spots as they will crawl out of a small "kill zone spray" if you dont add enough DMSO. I put in less (1/4 cup )DMSO and it didnt kill as fast, but still killed em. No smell either. Been 3 weeks now and on those in my family who used it, it works great. I have one family member in denial. however, even so, I can still treat his stuff without the big fight over the smell of the sulfur I was using.
Replied by Sarah
(Tyler, Texas)
08/09/2009

Replied by Mary
(Rural, Va)
08/10/2009

Replied by Cynthia
(Sacramento, Ca)
10/21/2009

Replied by Sarah
(Tyler, Texas)
10/23/2009

Replied by Dee
(Philly, Pa)
10/23/2009

Replied by Mbj
(Beaumont, Tx)
05/10/2011

Replied by Fra Fra
(Mineral Wells, Texas)
05/10/2011

Replied by Sarah From Mi
(Pittsford, Mi/usa)
05/15/2011

---
Enzyme Based Treatment
Posted by Lynn (Kansas City, MO) on 11/21/2007


I having been viewing Earth Clinic for about a year now looking for more information on scabies. We have had a severe infestation for about 1 1/2 years now. My husband came home with a hunting dog a friend gave him. He told him it had red mange but it turned out to be sarcoptic mange, we were clue-less. Anyway all of our dogs caught it, we have 9. We used the borax and peroxide to start with because I never use chemicals on our dogs, even thier shampoo is all natural. As for the humans in the house, I have been covered with scabies from the start the boys and my husband have bites but nothing like me(is there a reason for this?). The guys took over all the animal care to keep me away from the bugs but I still get them off the laundry and if one of them come anywhere near me after they have been around the dogs, the bugs get on me! This has been a nightmare for over a year now. The family Doctor put us on permethrin cream and the Vet had the dogs on tac-tic (very poison!) We had been using the cream for months and the dogs had went to pro-late, sulfur dips and others, all poison. I have had dogs very sick for treatments and we have twitching eyes and just feeling ill and the last Doctor visit were givin Stromectol (thats ivomec for people). I have tried for months to figure out why we were unable to get rid of these things!!! My Vet and Dr both were treating us and the dogs but no one ever said anything about our horses and cattel!!!! Also mice rabbits and other varmints that may be here and there. My husband has been setting live traps for a week now and has caught 8 opossums just around the barn at night. We had no idea, neither have ever had mange or scabies and don't know a thing about them. Recently I found something that has worked better then anything else I have used. This is the first time in over a year that the front of my legs and thighs and my face have been clear! I would like you to check it out, I think it can help alot of people. I did have one problem with it, I was carrying a small spray bottle around with me so if I felt a bug on my face I could spray it (it would stop it dead in its tracts) but my face and other tender parts of my skin were getting a little raw, I looked sunburned. I was using it alot more then I really needed to but I could not take these bugs running across my face and getting in my ears anymore. Its a pesticide-free formula that contains enzymes from plant sources. It kills head lice too. I found it at my health food store. I don't want to give the name but I have never seen it in any of my web surfing. They do have a web sight www.s-e-a.net you can check it out and decide if you want to share this with others on your site. This stuff has been wonderful for me, its giving me my life back. I don't sell it and have no interest in it other then using it. I really hope this can help others, its been a long horrible journey for me!!!
Replied by Maribel
(usa)
12/04/2020

---
Enzymes for Scabies
Posted by D (Phoenix, AZ) on 07/16/2008


Hello. I came upon this site hoping to find some more remedies for scabies, particularly an oral treatment. I've read through the various replies, and it looks as though some of the commenters do not have scabies, because animals cannot carry the parasite (from the numerous articles I've read anyway). Anyway, I've had them for a few years, and mostly used the lice poison found at the supermarket. It helped somewhat, but it's poison! So I looked and found a product called Lice R Gone that worked. It's an natural enzyme that eats away at their exo-skeleton. The only problem I am having is that I have them on my foot, and it's a bit difficult to get through some of the tough skin, and even one small missed are will cause an outbreak eventually. It was cheap, it smelled pleasant, and very effective. Once my foot is cleared up, I'm done! Hope you all find relief!
Replied by Sharon
(Wesely Chapel, Florida)
01/25/2010

Replied by Jeff
(California)
08/03/2018

---
Epsom Salts
Posted by Earthgirl17 (Elyria, Oh) on 09/04/2012


I first of all would like to thank everyone who posted their remedies for scabies. They are tenacious little critters aren't they! I did alot of research online and would like to share my story.
I had over a dozen large crusted scabies spots on my arms and legs... Dozens more smaller ones. I did some landscaping for a friend and we dug out a flower bed no one had touched for 20 years. I got poison ivy too (or pehaps not since I had never been allergic to it before), but didn't realize the scabies for a few days... Thought it was all just poison ivy at first. I 've had scabies before so I knew what they looked like, but the crusted scabies, or Norwegian scabies, is just the same mite but many, many, MANY of them. My skin was raised up, or very swollen in spots, with some diameters much larger than a silver dollar.
I used the borax and peroxide baths, omitting the peroxide alot, since I had no income for a while. I lost 3 jobs because I looked so awful and didn't want to contaminate others. I put myself in quarantine for about 6 weeks. My kids got small spots but I killed those right away. I was taking 5-6 borax baths in a 24 hour period, scrubbing down with it in the hottest water I could stand (my tolerance went up considerably over 6 weeks) and letting it dry before soaking. I could tell it was helping but needed something else. I used essential oils also- lavender, tea tree, eucalyptus globulus, rosemary, orange, others... and pennyroyal, which is highly toxic. It can shut down your kidneys so make sure you cleanse with a detox tea after and only use it once a week. I had them so bad I felt sick, so I detoxed my liver and kidneys with herbal teas- detoxing also helps your body deal with the little buggers! Also MSM, since it contains sulfur, I took twice everyday. I figured that, like candida, they thrive in an acidic atmospere, so I alkalized with cucumber and lemon water. I ate alkalizing vegetables and cut out all meat, sugar and alcohol. I ate a spoonful of coconut oil everyday, and used it topically to help my dried-out skin. I also used a capful of bleach and a toothbrush and scrubbed the spots occasionally, but I could tell that was making me sick too.
So, I went back online seeking other cures. The more cures I used, the more results I got. I feel that the Epsom salts really put the nail in the scabies' coffin, so to speak. I alternated borax baths with Epsoms baths, eventually just using the Epsoms salts, scrubbing myself with the salts and letting it dry a while before soaking. That's when they really started to die off. They hate sulfur. Maybe magnesium too? The essential oils helped with killing the eggs so they'd quit coming back. When I got it in my eyes, I used hot, soaked green tea bags on them. I'm not sure if it was the heat or the tea but they left my eyes. Also swimming in the neighborhood pool that contained way too much bromine may also have helped! Hahaha
I also cleaned my house and bedding incessantly, like others suggested, placing plastic covers on everything, vacuuming everyday. It was exhausting, and I barely slept for 6 weeks.
Besides the physical ways of doing away with scabies, FAITH is absolutely the best thing I had going for me. Don't ever lose it!! Faith is EVERYTHING. Not religion, but a pure steadfast belief in what you want. It always works.
Hope this works for you as well!!! It was hell!! - but I have valuable experience now, and we all have trials to go through. Maybe mine was so I could help others, I don't know- but I truly hope you find your cure!! I have the battle scars to prove I WON!!!
Take care and God bless!!
Replied by Shelly
(Las Vegas, Nv)
09/05/2012

Tracy
(San Francisco, CA)
01/24/2021

Replied by Douglas
(Maryland)
08/15/2013

Replied by Rebel
(Usa)
08/15/2013

Replied by Myi
(Md)
03/06/2014

Replied by Boothvabeach Va
(Va.beach, Va)
10/11/2015

---
Essential Oils
Posted by Nicki (Chalais Charente, France) on 11/13/2009


I am a beekeeper and treat my bees with essential oils. I thought that if the oils kill the varroah mite they might kill scabies.
In 2 tablespoons of olive oil put:
15 drops of wintergreen
15 drops of peppermint oil
15 drops of neem oil
15 drops of oregano oil
and for good measure and soothing 10 drops of lavender
I tried it on my scabies
No more itching
No more rash - within one week it seemed to have gone - I shall keep going for another week in case there are any eggs left!!
Replied by Marie
(Knoxville , Tn)
03/14/2011

---
Essential Oils
Posted by Itchyface (Orange County, California) on 03/05/2009


I am new to this scabies thing. But the things that worked really well for me. Is the Peppermint "Oil", Lavender oil, Neem oil, with base of olive, vegetable or avocado oil. Within a couple days it's worked.
Replied by Janet
(Montgomery, Alabama)
03/25/2009

Replied by Cathrine
(Perth, Wetsern Australia)
03/21/2011

Replied by Griffo
(Adelaide, Sa/ Australia)
11/21/2012

Replied by Penolopy
(Arkansas)
05/09/2015

---
Garlic
Posted by Itchy (Houston, Tx) on 01/18/2010


Garlic Supplements cures scabies. If you have read through the post, I previously posted a yea for borax and peroxide. They did work to relieve my itching, but I still got long welts on my skin which then turned into little bumps and itched like crazy. Wednesday I did some searching and found out that garlic is anti-fungal, anti-parasitic, and could cure scabies. So I ran out an purchased a bottle at the $1 store. Skeptical that it was not going to be potent enough, I decided it wouldn't hurt to try. I took the supplements twice a day once in the morning and once at night. My supplements were 400mg. Use caution because too much garlic can make you sick. I was itch free completely within 2 days with no new bumps. I was sharing the bottle with my two boys, and did not realize that there were only two pills left today on Monday. So I gave the last two pills to my children. Now I sit here itching, but not to the degree that I was, but my children are not itching at all. First thing tomorrow I am getting another bottle. When i run out again I am going to try going off the pill again, will let you all know how well it works out. I wish eveyone luck. This thing is no picnic!
Replied by Itchy
(Houston, Tx)
01/19/2010

Replied by Kmc
(Temple, Pa)
11/26/2010

Replied by Not Ready To Panic
(Carslile, Pa)
12/20/2010

---
General Feedback
Posted by Robert Henry (Ten Mile , Tenn Usa) on 03/23/2013

HI U GOD FEARING PEOPLE DOIN, , , , , , , ,
I am at my ropes end. As ya'll know I fought cancer and defeated that by natural means. I have fought demodex mites and they finally hit the trail. I am now doing a bout with a different kind of mite and this bugger is about to get the best of me. I went to an orthopedic doctor in Chattanooga about a month ago and he told me that my arthritic Knee was about a 5 on the scale of 10 and I would have to suffer through it. He gave me a Nisaid gel and when I used it, all heck broke loose.
It turned loose all the mites that I have harbored for a period of time. Since then the scabies has spread over my entire body and Bill and Ted's remedies are of little use. They are taking a knife to a gun fight. I have tried all the Big Pharma stuff and now am into double that and into the Farm Co-op stuff for your horses and that is twice the strength of what a doctor would give you. At 76, I have been down some dusty roads, but this is one of the most interesting.
When you read about what folks say who have these devils, you kind of laugh. Get these buggers and you will appreciate what they are going through. I am going to my family doctor Monday but he won't know dip sheet. I have been on the internet for two weeks and now I am going to the second strongest insecticide that you can use and still not die. My next insecticide is Malathion, and that will be from my garden stuff and not from Big Pharma. I will kill these mites and then detox from the insecticide that I had to use. In the old days they called this , the seven year itch, and now I know why it was called that. This itch will put you into a tall pine tree.
So when you read a cry from someone wanting help, don't laugh, but just be thankful that these things have not hit you yet.
I am an old Chemical Engineer and I know the dangers of insecticides , but I am convinced that is the only hope for this problem. It may be stupid, but it is not as stupid and chemo and radiation for cancer. Now, that is double stupid.
Wish me luck and if my radical stuff works I'll get back to you. Your ole wore out buddy.... ROBERT HENRY...
Replied by Citygirl27
(Richardson, Tx, Usa)
03/24/2013

Replied by Rsw
(Uniontown, Oh)
03/24/2013

Replied by Itchy And Miserable
(San Antonio, Tx)
04/15/2013

Replied by Rsw
(Uniontown, Oh)
04/15/2013

---
General Feedback
Posted by D (Toronto, On) on 03/12/2013

I have had Scabies twice in my life. The first time it went on for years masked by oral and dermal steriods prescribed by arrogant Drs and Specialists who did a life time of damage without a moment's thought, or regard for me and my opinion or my person. What started as a simple mite infection turned into a train wreck disaster and I was sinking fast. By the time I trusted the truth it was so late in the game and the infection so wide spead. It was looking as if perhaps I would loose my hands. Not only was there a nation of Mites happily living under that crusted skin a mile thick where no medicine seemed to penetrate, there was the usual skin infection that often accompanies scabies When I finally decided I didnt have psoraisis, or exczema, chronic hives and allergies. I had scabies and it was unbelievbale what crusted scabies looks like when the steriods are removed and whats realling going on can be seen for the first time in years. I had them everywhere including ears, face and scalp. They do live there, why wouldnt they. By the time I said no more of this kind of Medicine, I'm not getting better I'm sicker then I have ever been and now I have no immune system to work with as the steriods wiped it out. I threw my life into the great Unknown, lept empty handed into the void, and began the road to Answers and Healing.
I went through thousands of dollars and broke the bank. I lost almost everything monetary you can think of. I lost my job, my home and then some. I was crippled spirtually and emotionally threw this and questioned almost everything I believe in. I have been prescribed risperdal by a renowned Specialist who just couldnt open his eyes or mind to the possibility that Medicine missed the boat on this one. That Nature and the Laws have changed since man started playing God and we now find ourselves in the mists of resistant Dis-Ease.
Heres what I know to be my Truth.
Scabies is Treatable. Scabies is Beatable. Even the most difficult cases can be cured. This can be undone.
I have studied and read, then applied much of what others have experienced on myself. I learned what works. What doesnt work. I learned how to take my Life back.
I am Grateful for this site and all those who have shared. My heart goes out to those who are caught in this struggle and I hope I can help. I will be documenting my own experience here for others to read and hopefully it will help others find there road to wellness. I am almost mite free now. It wont be years again this time I believe. I have an immune system this time round and I no this dance so well.
There are a million Meds that do not work. Natural or otherwise. There a alot of scoundrols who will happily rob someone while there desperate and so in need of Healing. Then there our those that will take the time and share where they have been and how they found there way to wellness. Simply because its the right thing to do. I know I would never have found my way threw this Dis-ease to the other side without the sharing of others that have gone before me. Now its time for me to give something back so others that come after me can find there way to the other side. And live in Wellness again. It is our God given right.
Down to 5 bites last night and time for my shower.
Thank God for Sulfur Sincerly D
Replied by Mary
(Saskatchewan)
08/02/2015

Replied by Aloisio
(Curitiba, Brazil)
01/06/2017

---