Gluten Free, Tar Ointment
Posted by Nicole (New York, Usa) on 08/13/2012

I felt the need to give feedback on this site after finding success after struggling with psoriasis on my scalp for 5 years. Your comments and suggestions have made all the difference to me, so maybe mine can be of help to you. For years I had thick scabby buildup on my scalp that would itch and flake horribly. I always told myself that I wouldn't take harsh prescription drugs until the psoriasis really started to affect my daily life. As of recent months, it began to take its toll on my emotional well being. I had tried shampoos, herbs, coconut oil, moroccan oil, apple cider vinegar, and various other remedies. I had tried a tar shampoo 4 years ago, and saw no change with it.
However, recently I have gone gluten free (for my digestive system) and it has been three weeks and I feel better. A WEEK ago I started putting a tar ointment on (Psoriacin) and I am almost completely clear! I had also been taking coconut oil everyday, but I really think putting the tar ointment on before bed, and shampooing in the morning with a salicydic acid shampoo REALLY helped me. I am almost completely clear! I hope this helps any of your struggling with this condition!
---
Glycerin
Posted by Muslartorlando (Orlando, Florida) on 01/18/2011


Just wanted let you guys at Earthclinic know what an amazing site this is! Long story short.. I've had psoriasis my whole life since I was 17 years old and in my senior year of high school. I would just get these annoying patches of scales around the peaks of my hair and occasionally under my eyes. At that time I lived in the Florida panhandle ( Fort Walton Beach, FL) and was at the beach at least 2 times a wk. I don't get nearly as much sun now that I'm landlocked in Orlando, FL and the condition has only gotten worse the past few years.
I came upon your site by accident one day while I was in research mode and looked into several 'cures/remedies' and found out about glycerin. I went to a local chain's website and had to order some after going to 2 locations and them not actually having it in the store. I'm at the end of my 1st wk and WOW!! What a MIRACLE.. This 8.5 oz bottle of glycerin did what cortisteriod creams never were able to do! Its almost gone in less than 8 days.. And for the first time in years I've not had to use any makeup to cover up the 'condition'!
I've also had tremedous success with the epsom salt / borax for nail fungus!
KUDOS to ya'll for an AMAZING SITE!
Replied by Francisca
(Michelbach-le-bas, Alsace, France)
01/19/2011

---
Glycerin
Posted by Brian (Vancouver, BC Canada) on 01/08/2009


Glycerin (psoriasis)
In about 2002, animal model studies at Georgia Medical School established that Glycerin (glycerol) suppressed excess skin growth and foliation, and re-established normal layering. It also doubles healing speed and halves scarring. I've been using it with great success since on psoriasis flare-ups.
It penetrates the skin readily in 10-15 minutes, and is infinitely miscible with water (hygroscopic). So any excess rinses away instantly, or can be wiped with a damp cloth.
It is 3-carbon alcohol, syrupy, tastes sweet, and is an approved food supplement used in large quantities in everything from ice cream, to soaking raisins (to hold moisture in), to toothpaste, cosmetics, and skin lotions. Can be diluted to spray on, or applied by hand or on a cotton swab. For the scalp, apply 15 minutes before showering.
Works quickly, and suppresses itching better than most medications by calming the cells' cytokine output, it seems.
VERY inexpensive. Spreads readily and thinly, no rubbing in necessary.
Use for injuries, burns, sunburn, etc. also. Your skin will thank you.
Replied by Ron
(Los Angeles, CA)
01/13/2009

Replied by PR
(Houston, Texas)
01/14/2009

Replied by Brian
(Vancouver, BC Canada)
02/10/2009

Replied by Brian
(Vancouver, BC Canada)
02/10/2009

Replied by Maria
(Vineland, New Jersey, Usa)
10/24/2011

Replied by Rose
(West New York, Nj)
11/29/2012

Replied by Muslim
(Oslo, Norway)
11/29/2012

Replied by Rose
(West New York, Nj)
12/07/2012

---
Glycerin, Zinc Oxide
Posted by Bea (Burbank, Ca, Usa) on 04/11/2011


I really appreciate this wonderful site. In March of last year, I was bitten by a brown recluse spider on my calf and did I everything imaginable to heal it and a year later, the wound just kept getting bigger and bigger. It started out the size of a dime and now is the size of a grapefruit.
On Saturday, April 9th, a friend of mine told me it looked like Psoriasis to her. I looked at pictures and it did seem to look a lot like what I have. I think perhaps the bite affected my immune system and combined with the stress just would not heal.
I immediately bought the glycerin and the zinc oxide recommended on Earth Clinic and I am in shock as I write this the following Monday, April 11th. The improvement is miraculous. Where it was bumpy, purple and scaly, it is now flat and pink and clearly healing. I am so grateful. Thank you so much for creating this wonderful site with so much great information and so well put together.
Replied by Stonefieldsian
(Auckland, New Zealand)
04/12/2011

Replied by Bea
(Burbank, Ca)
04/12/2011

Replied by Nc1966
(Chattanooga, Tn, United States)
05/26/2011

Warning

Replied by Sheila
(San Diego, Ca, Usa)
05/27/2011

---
Herbal Remedy
Posted by Sam Ayaan (London, UK) on 04/11/2014

I had bad psoriasis on scalp, tried everything mentioned above but worked temporarily. It was spreading rapidly on my scalp and my ears. Luckily I went back to my country and found an ointment from a herbal doctor which cleared it all after only three applications. I don't have no scaly scalp anymore and thank God I m free from it and here doctors still say that there's no cure for it.
Replied by Denise
(Milwaukee, Wi Usa)
02/08/2015

Replied by Rose
(New Jersey)
11/30/2018

---
Herbal Salve
Posted by Marsh57 (Denver, Co) on 09/08/2017


My elderly father had a horrible case of psoraisis. After researching I made this salve many times for him:
1/2 cup shea butter; 1/4 c castor oil, 1/8 cup aloe, 1 oz almond oil; 1/2 t Vitamin E, 5-10 drops lavender, 5 drops tea tree, 3-4 drops Myrhh & Frankencense essential oils. Melt over low heat, mix and apply. You can also add Neem.
The massage therapist we had seeing him 2x week called to ask what it was... she was amazed at how it helped heal in in a couple months and loved the way her hands felt. The thick skin disappeared on his elbows but we didn't have the oppty to see how it worked on the scarring as he passed. Liver detox is also important.
Replied by Mama To Many
(Tn)
09/09/2017

---
Herbal Tea Mix
Posted by Andreea Laza (USA) on 10/14/2020


Herbal Tea Mix for Psoriasis:
Mix together:
10 gr of oak bark
30 gr willow bark
40 gr common mallow
20 gr earth smoke
20 gr walnut bark
30 gr greater celandine
50 gr nettle
30 gr heath speedwell
30 gr marigolds
20 gr yarrow
Add 1 tsp. of the herbal mix per 250 ml of water, bring to a simmer, and leave for 1-2 minutes.
Drink 1.5-2 L of this tea per day.
---
Homeopathy, Vitamin D, Omega 3 Fish
Posted by Shadow (Uk) on 05/18/2016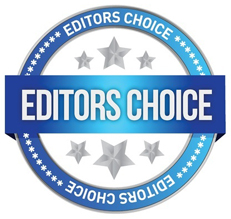 I've had severe, widespread psoriasis my entire life ( nearly 45 years) and I have gone into remission three times, miraculously and rapidly due to the following. Each time it eventually returned many years later, but only due to extreme stress in my life.
First: homeopathy. Each person has a unique remedy, different for everyone. Need to see a homeopath though, not over the counter pills.
Second: Took 10.000iu D3. In two weeks it was gone... like a miracle.
Third: Took 4000mg omega 3 fish oils per day. It took a few weeks and it was gone.
I was without for years, and only severe prolonged stress made it return. I'm currently back at the homeopath, and it's working again.
I made no other changes during these; ie diet or lifestyle.
---
Honey
Posted by Trina (St. Helens, OR) on 04/26/2008


My mother has psoriasis on her feet - i talked her into using Honey to stop the bad itch. I worked instantly. the itch was gone. She reports that she dont like the sticky tacky feel of the honey but it worx. And she will use it more in the future when in a pinch.
Replied by Solange
(Huntington Beach, Ca)
01/24/2012

---
Hydrogen Peroxide
Posted by Robin (Redding, Ca) on 06/23/2017


I have a friend who had psoriasis really bad. It covered her whole body, her head too! I told her to take food grade (35%) hydrogen peroxide drops in a glass of distilled water as follows,
1. Take for 30 days.
2. Start with 1 drop day one, day 2, 2 drops, day 3, 3 drops continue to 21 drops if anytime you feel nausea back off a drop for a day and continue, take no more than 21 drops until the 30 days are up.
That was almost a year ago and her skin is clear and healthy! Hasn't had a outbreak since!
I've been reading a lot about hydrogen peroxide, is it safe to use in treating hep c?
---
Hydrogen Peroxide
Posted by Helen (Hopkinsville, Kentucky, Usa) on 12/03/2012


Age 66. I have had single areas and multiple of what I called psoriasis (not diagnosed) for years. About 3 weeks ago, I got the typical rash, redness, and thickening on both forearms and chest. I have used peroxide 3% full strength rubbed on areas with good results. It still takes months to completely get rid of it but it works. It takes longer, too, when scratched or shaved over areas. The most recent is looking much better already.
---
Hydrogen Peroxide
Posted by Captaintoker (Las Vegas, Nevada) on 01/31/2012


I use a pint about 2-3 cups of h2o2 in the bath water, use a rag to remove the scales without discomfort and for a few days it's at ease. I'm sure used often it would work a lot better. Does work with eczema great also.
---
Iodine
Posted by Maria (Florida, US) on 07/17/2015


A friend of mine ask me about how to cure psoriases in her toe nails. Her doctor said it was not of fungal origin. I did some research and find that Iodine 3% cam be used in the area. She did it and in a months + or - it was gone. I believe psoriases is not fungal in origin but related to toxins in the body.
---
Iodine
Posted by Kbruce (Hendersonville, NC) on 02/21/2013


Oh my I can't believe iodine as a cure for psoriasis is not on this site. My sister came to visit for a week earlier this month. She was covered in psoriasis scales on her elbow, knees, wrist and inside the palm of her hand, also with scratches and lesions from scratching herself. I was shocked to see how aweful it had gotten since the last time we visited. She had been to Drs and Dermatoligists and spent thousands of dollars and no help. She spent hundreds on single tubes of cream that didnt even stop the itch let alone get rid of her psoriasis.
I had just started on Lugol's solution for my own symptoms of low iodine ie no energy and hair falling out... So I told her about the lugols and mentioned that in my reading about it, I heard it could help Psoriasis! She agreed to try it and started putting it on, after a couple of hours she stared at me in disbelief stating she had not itched or scratched since putting it on so put it on again. She and I were both excited the next day when here psoriasis was 50% gone! Needless to say by the end of the week all she had was a small patch where it was the worst on her wrist and probably due to the fact that she didnt use it as much the last couple of days because she didnt want the discoloration on her wrist when we went out for the evening! I'm still in shock that nothing helped her for years and in one week she's 95% cured of Psoriasis!! I sent the bottle home with her and she continues to improve...
I just hope this helps someone since I saw it with my own eyes how beneficial even 2% Lugol's solution is. I imagine the 5% will work even faster but it did work for her maybe you too:)
PS She did take a couple of drops in water each day as well as topically!
kbruce
Replied by Midwestmad
(Rochester, Minnesota, Usa)
04/29/2013

Replied by Karen
(Rochester, Mn)
02/25/2017

Replied by Jay
(Ontario, Canada)
02/25/2017

Replied by Rachael
(Chicago, Illinois)
03/13/2017

---
Jojoba Oil
Posted by Judy (Canberra, ACT Australia) on 11/17/2008


I have psoriasis behind my ears and at times it weeps and is so painful. Having had it for at least 10 years I tried cortisone in the early days but my inner instinct turned me off it very quickly. I've tried all sorts of so-called remedies since then. On this site recently I read somewhere about Jojoba oil and have used it with great success on my psoriasis. It is so soothing and clears it up within a couple of days. If I miss a day, however, it returns, but not as bad as previously. Although the Jojoba oil isn't a permanent cure-all it's the best I've used. The extra virgin or virgin is the best and you can buy it from any health store. Another bonus: it's absolutely beautiful on your face and body, is inexpensive and goes a long way as well.
---