Silver Sol, Coconut Oil, Diatomaceous Earth
Posted by Mama's Mud (Usa ) on 08/22/2015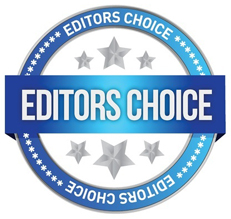 Suffering from psoriasis for 16 years I have tried everything imaginable. The one thing that works for me is a lotion that my mother-in-law made for me. As I'm not big on taking prescription meds, I was eager to try her ideas as I had ran out.
About 6 years ago she made me a concoction I call mama's mud. It contains coconut oil, silver sol 32 ppm (not to be confused with colloidal silver), Food Grade Diatomaceous Earth (i call it food grade dirt, hence the name mama's mud)
We have never really measured the ingredients just went my consistancy mainly. You will want to melt the coconut oil before mixing with the dirt, then add the silver last. After all is mixed and smooth put in air tight jar or container in fridge to thicken like lotion.
Consistency will never be really smooth as the main ingredient is dirt but it will rub on like lotion. May dry to a white film and leave marks on clothing and furniture but does not stain.
***I also do what some Drs would tell you not to do. I scrub my psoriasis with a shower puff. At the end of my shower when everything is softened up, I take a clean shower puff and I sluff off all the dead skin (I scrub even if it hurts a little) till the area feels smooth. I also shave my legs like normal, right over the psoriasis, taking any dead skin off.
I had tremendous success with this concoction. I had psoriasis on my legs from my ankle to the top of my knees. I hadn't wore shorts or a skirt since I was 18 till I was about 30. And still to my amazement there is no scarring on my legs. It was like brand new skin. My elbows use to hurt all time, and I couldn't bend them or straighten them completely. Afraid that they would crack and bleed. I would have miscellaneous spots all over my body, looking like a lepar, feeling ashamed at what my husband had to look at most of the time. There were days I would cry after getting out of the shower trying to cover myself in the new remedy I was trying at that time. Things were hard some days. Then I tried something different. And it worked.
Now a days I get the little spots that show up and treat them accordingly and they go away. Nothing has gotten out of hand in the last 6 years. Ive been able to wear the clothes that I want (with the exception of the occasional "I feel fat day" lol). All in all I'm pretty happy to be able to share this info.
---