Castor Oil
Posted by Grannymelva (Mountain Home, Idaho) on 04/03/2014

★★★★★
I have used Castor Oil for a number of years. It really does relieve the knee pain.
---
Castor Oil
Posted by Marge (Phoenix, Az, USA) on 11/28/2009

★★★★★
I've been using castor oil packs as a healing treatment off and on for years since first learning of their efficacy from a 'holistic' doctor here in Phoenix. Once years ago I accidentally slammed a car door on my ankle which caused tremendous swelling and bruising and I simply could not bear any weight on my foot. Elevated the leg and wrapped the ankle in a rag soaked with castor oil and applied heating pad over ankle. Remained that way for most of the night and upon waking, nearly all swelling and bruising was gone and I was able to walk and bear weight on injured ankle again! Amazing.
Several years ago tripped and fell down a flight of concrete stairs landing on both knees. Both knees swelled and were in excruciating pain. Proceeded to lie down with both legs elevated on top of several pillows and applied a well-soaked castor oil pack to each knee. Placed heating pad on top. Next morning - pain, stiffness and swelling was 95% gone and was able to go about my normal activities.
Am currently working on severe tendonitis in right shoulder affecting rotator cup and extending down right arm, using castor oil treatments at night. Will let you know results.
---
Castor Oil
Posted by Peggy (Flint, Michigan) on 12/14/2008

★★★★★
I just want to say THANK YOU so very much for the tip on the caster oil pack for arthritis in the knees. I was told I have arthritis in my right knee. I'm to the point I can hardly walk, sit, stand, or drive. I work 3rd shift and by the time my shift is over I can hardly walk out of work. I was told to rub my knees in caster oil which I have been doing. It helps a little. But, the pack. I didn't know. Thanks again.
---
Castor Oil
Posted by Al (Collinsville, IL) on 06/13/2008

★★★★★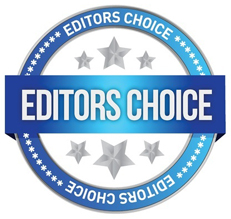 Having recently torn the cartilage in my left knee, simultaneously diagnosed "with a little arthritis" in the same, and swelling behind the knee. My Sport's Ortho said that the swelling was common with the torn cartilage but should go down in time. I began searching on the Web for a magical pain relief remedy (other than my already supplementation of Glucosamine Sulfate, Chondrotin, Taurine, Collagen, HA, Cats Claw, Bromelain, MSM, etc., etc., etc - .all of which I have been taking for years due to 27 yrs of cycling but at almost 68yo, something had to give). One subject that kept surfacing on the Searches was an old time remedy of Castor Oil. I'm not in terrible pain, but it is a 24/7 aggravation, as anyone who has similar discomforts can attest to.
I decided to give it a try; purchased a package of ladies' cosmetic, cleansing pads (~3"x4") and a small bottle of Castor Oil (CO),
I placed a pad on a saucer, saturated the pad with CO (not dripping) and popped it into the microwave for about 35 secs. I, then placed the (105F) warm pad on my knee; wrapped my knee-pad with plastic wrap (to keep the CO from staining the heating pad) and then applied a heating pad, set to Med. heat. I left it on for about 1 hour and when I removed everything, I did a "test walk" -not only was my knee not stiff, and the swelling was 95% GONE!! I could walk with 100% less discomfort and this was 10x more effective than the Cortisone or three Hydraluronic Acid injections I had received in a two months period. The other nice thing, is that you don't have to throw the saturated pad away; place in a Ziploc bag for the next application and just add a little more CO.
I generally apply this treatment daily, each time the knee feels better - I know it's not going to remedy the situation 100%, but has made my life much better.
Replied by Flyingscot
(Mexico City, Df, Mexico)
08/15/2012
★★★★★
---
Castor Oil Packs, Flaxseed Oil
Posted by Paul Taylor (New York) on 05/10/2021

★★★★★
Regarding knee-joint pain remedies specifically, I can attest to the efficacy of cold-pressed Castor-oil packs, wrapped in saran-wrap and followed by an Ace bandage or neoprene knee-brace. Use overnight for a minimum of four nights and my nagging ache disappeared. I now take Flaxseed oil capsules which are seemingly, keeping my knee free of daily pain.
---
Coconut and Wild Oregano Oils
Posted by Pat (Tupelo, Mississippi) on 06/04/2008

★★★★★
I have an arthritic knee with chondromalcia patella. It was really bothering me one night at bedtime so i rubbed coconut oil on first around my knee then a few drops of oregano oil. Within five minutes my knee pain was gone. This is wonderful stuff.
---
Cold Showers
Posted by Putranto Sangkoyo (Jakarta, Indonesia) on 10/15/2007

★★★★★
I am very delighted to read all the good positive stories about cold water shower healing. Allow me to share my story.
I am a Moslem (from Indonesia), and the month of Ramadhan (fasting) was just over. For those not familiar with this, Moslems fast for 30 days during the Ramadhan month, every day, wake up at dawn (around 3 AM), have meal, fast during the day (no drinking no eating no sex), and break the fast at around 6 PM.
I have this problem with my right leg knee, it gives me pain when I bend during a prayer. For one month of Ramadhan, I "practiced" the cold water shower each time I wake up, at around 2:30 AM. After that, I pray (the so called "night prayer"), and have meal. To the best of my knowledge there is no reference in Al Quran about taking shower at "night", although there is the so called "night prayer" which is not obligatory, but very strongly advised for Moslems, and it takes time somewhere between 2:30 and 3:30 AM. We call it the "last one-third of the night".
I just felt I had to heal myself this way, because I heard many times especially from elders and those "natives" coming from rural villages, of cold water shower "healing", which normaly takes time between 2 and 4 AM. Many people here say, it's not healthy to take shower at night, before 12 AM, but it's healthy if taken after say, 1 AM. Some martial arts practitioners here do take shower after evening/night training, at around 1-2 AM or later. I had a friend who literally couldn't walk, not paralyzed but pain in both his legs (thigh), was eventually healed, Praise Allah, could walk (and run) normally again after spending about a month or so taking cold water shower from a well (using bucket / dousing) every night (at around 3 AM).
Back to myself, Praise Allah, after 30 days of night cold water shower, I do feel better now. I can bend my knee again, with less pain.
Perhaps someone have an explanation about the "state" of water during the night, especially between 2 and 4 AM ?
Replied by Linda
(North Yorkshire, England)
06/28/2009

Replied by Laura
(Bucharest, Romania)
02/28/2016

---
Collagen and Calcium Hydroxyapatite Supplements
Posted by Tom (Livingston, Tx) on 05/30/2016 64 posts

★★★★★
I had knee bone on bone rubbing and taking 1 capsule mornings of chicken sternal/sternum collagen type 2 cured the bone on bone over several months. Improvement occurred within days. I will always take it. It didn't heal my non-painful shoulder.
I also take 1 capsule evenings of the calf bone concentrate "calcium hydroxyapatite" because it feeds the bones and teeth and has type 1 collagen which feeds the ligaments and tendons. I will always take it, although I still have a small amount of bending knee pain but it's no worse.
I also think I would have sensitive teeth if I didn't take calcium hydroxyapatite.
Some joints never heal with supplements, but I think the skeletal system still needs feeding and maintenance with these two supplements.
---
Colloidal Gold
Posted by Adithi (Cincinnati, Ohio) on 08/08/2021 4 posts

★★★★★
I used to have chronic knee pain until I was led to purchase and use colloidal gold. The 2 droppers under the tongue had this knee pain gone within a couple of weeks! It's amazing. Also took away this numbness I use to get in my left shoulder that stretched down my arm. It's completely gone.
---
Comfrey Oil, ACV
Posted by M.A. (Phoenix) on 04/01/2021

★★★★★
I've been suffering from meniscus tear for about 6 months. It started with me having serious digestion issues causing serious weight loss which reduced my energy and increased my pain from RA. I slept all day and everything I ate caused me severe joint pain. I went from being crazy active to bedridden in such a short period. This caused me to lose strength bc I couldn't exercise anymore. When I started feeling better but still extremely underweight, I would try to exercise slowly on my elliptical. This caused my knee pain which worsened to the point from walking to wheelchair bound.
I now suffer from a locked knee that's 40% angle and can't straighten my knee. I also didn't have health insurance so seeing a doctor was very expensive. The doctors I saw which I paid out of my pocket all wanted to give me a cortisone shot. I was too scared to try it bc of my digestion issues. I also was too scared to take Alleve bc of my digestion issues. So I just suffered pain every day all day. I tried leech therapy twice which alleviated my pain but the 3rd time, it worsened.
Finally, after 4 months of getting no sleep from my knee pain, I remembered reading about comfrey oil. Native Americans call it "boneknit" bc it heals broken bones and torn tendons. It also relieves pain and inflammation. I bought the oil and put liberally on a cloth and wrapped it around my knee and placed a heating pad on it for 30 minutes. I did this once in am and once before bed.
I also took 2 cups of apple cider vinegar baths with the hottest water I could handle.
Within 4 days, my knee pain was 95% gone and swelling down 60 -70%. I think the combo of both Apple Cider Vinegar bath and comfrey oil with heat healed some of the tear and inflammation. I'm still suffering from my tear and my knee is still swollen but I can finally see my knee cap.
Now have health insurance and can finally get surgery for it. If I had used this oil immediately after my injury, I think I would be walking and not wheelchair bound.
Btw my digestion finally improved after 8 months of being 15 lbs underweight. (110 to 92). I'm petite so this was very hard on me. My body was starving itself bc my food just wouldn't digest. Anyway, a Russian doctor told me to try Himalayan salt twice a day 1st thing am and before bed. He said to start off small and work your way up. Fortunately, I didn't have high blood pressure issues so I started with 1/4 tsp in warm water twice daily.
Within 4 to 5 days I started gaining weight. Within 2 months, I'm finally 106lbs and my food is digesting.
I have h.pylori and am still working on getting rid of it, but at least I'm gaining weight now and finally have energy and my RA pain is more bearable. I do take natural supps for my RA: turmeric, acv, lemon juice, moringa, raw honey. So that is helping the joint pain. I've seen several Dr for my meniscus tear and hopefully I will get my surgery in a few weeks and get out of this wheel chair. I hope this helps.
Replied by Charity
(faithville, Us)
04/03/2021

Replied by M.A
(Phoenix)
04/05/2021

---
Dental Extraction
Posted by Hollyhock (America ) on 10/25/2023

★★★★★
This sure was a surprise, on Monday I had a bad molar extracted. That night at 2 a.m. I did my usual slow movement to get out of bed and slowly stood up expecting my normal extreme knee pain,,,, only to find no pain! I am completely perplexed! I am 95% better! Can a dental problem cause such pain in another area in the body?? How can it be a coincidence? This knee pain ruled over me! I am over the moon happy!! Would love to hear if anyone has had a similar experience?
Replied by HisJewel
(New York)
10/27/2023

Hollyhock
(America)
10/29/2023

---
Distilled Water
Posted by Josephine (Kansas City, Kansas) on 12/27/2007

★★★★★
If you have any swelling in your knees or legs,stop drinking everything and drink only Distilled Water, I promise it will take the swelling away. Please try it for a week and see results. My knee was swollen and the doctor prescribes Steriods, and instead I did the distill water.
Replied by Anna
(Philadelphia, Pa, USA)
03/04/2009

---
DMSO
Posted by Ronald (New Hampshire) on 09/01/2021

★★★★★
For knee pain I use DMS0 diluted from 99.9 percent down to 70 % using distilled water. I put the DMSO into a small spray bottle and put arnica spray or gel on first and then spray my knees and around the sides a bit down my leg.
Don't put on colored clothing right away as the DMS0 takes everything you put on the skin and sucks it into the tissue and into deeper parts of the body. Dyes on the pants could come off and get on your wet skin and the DMSO will take that into the tissues also.
Just sit around and let it get absorbed. Works wonders!! I can walk without any pain.
---
DMSO
Posted by Kathy (Australia) on 10/02/2016

★★★★★
I was told about DMSO a few years ago but didn't bother purchasing it until I saw how much my brother in law was suffering with the pain in his knees, for the last 18 mths the pain had been getting progressively worse till it was painful for him to walk.I spent the extra money and had a bottle sent from America, I felt it may be of a better quality, it's in a glass bottle which I read was important, and 99% pure, he applied full strength to the knee, within an hour there was no pain and he could walk normally, it's hard to believe but there has been no pain for the last two weeks, it has changed his life completely, he says it's a miracle
Replied by Robert Henry
(Ten Mile, Tn)
10/02/2016

Replied by Frances
(Cabarlah, Qld.)
10/03/2016

---
Eliminate Aspartame and Artificial Sweeteners
Posted by Michael (Broadlands, Virginia) on 03/11/2007

★★★★★
For about the last ten years I have had a pinched nerve in my neck. I am 40 and very active (yoga, lift weights, run, etc) It flared up on occasion when I would work out hard and I would injure my shoulder or neck, putting additional pressure on the nerve. About 18 months ago the pain got so severe that I was seriously considering surgery which would have fused some discs in my neck together (among other things). A business associate had mentioned that he had problems with his knees hurting when he drank diet coke, which i drank. As a last resort I quit drinking diet coke and about 4 weeks later the pain in my neck was down to manageable levels again. This lasted about until recently when it flared up again, I had recently started taking a new weightlifting supplement (powder) and upon closer inspection it contained aspartame. I talked to my doctor who had not heard anything about his particular side effect of aspartame, but we theorized that the additive caused small swelling to muscles which impinged my already narrow nerve openings. needles to say, I have cut aspartame back out of my diet.
Replied by Jim
(Upstate New York, US)
11/30/2014

---