Apple Cider Vinegar and Cayenne Wrap
Posted by April (Baltimore, Maryland) on 07/11/2015 1 posts

★★★★★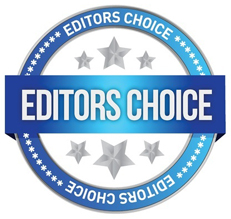 I have used this site for years but I had to make a statement on the Apple Cider vinegar and pain. Its AMAZING and it's real. Apple Cider is the magical natural elixir. I read many posts about people using Apple CIder to help with swelling and pain.
So I had been having swelling in my right foot during the middle of the day for about the past two weeks. The swelling would go down overnight when I slept except the last week it had been swollen first thing in the morning. And then my knee started to hurt. I turned to this site and read about Apple cider vinegar and cayenne pepper.
I wrapped my ankle and my knee with a mixture of apple cider vinegar, cayenne pepper and coconut oil. I did it once I was ready for bed. I used a towel to sleep on and to wrap my knee with. I put the mixture on my knee wrapped the towel around my knee and wrapped it all in plastic wrap. For my ankle I made the same ingredients but this time I just wrapped it in plastic wrap. I eventually fell asleep. But I woke up when I felt the heat of the cayenne pepper on my skin.
The cayenne pepper did make this heat up in a few hours and I had to take it off. I massaged the residual in my skin. Next morning took a shower but the difference was a 100% decrease in pain. In addition, 3 days later still feel great. Apparently Apple Cider is so good you can just rub it on your skin. I read an article that it was good for varicose veins and you can massage it on the area where you have issues and you will see a difference.
---
Castor Oil
Posted by Al (Collinsville, IL) on 06/13/2008

★★★★★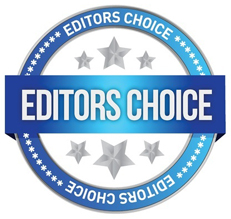 Having recently torn the cartilage in my left knee, simultaneously diagnosed "with a little arthritis" in the same, and swelling behind the knee. My Sport's Ortho said that the swelling was common with the torn cartilage but should go down in time. I began searching on the Web for a magical pain relief remedy (other than my already supplementation of Glucosamine Sulfate, Chondrotin, Taurine, Collagen, HA, Cats Claw, Bromelain, MSM, etc., etc., etc - .all of which I have been taking for years due to 27 yrs of cycling but at almost 68yo, something had to give). One subject that kept surfacing on the Searches was an old time remedy of Castor Oil. I'm not in terrible pain, but it is a 24/7 aggravation, as anyone who has similar discomforts can attest to.
I decided to give it a try; purchased a package of ladies' cosmetic, cleansing pads (~3"x4") and a small bottle of Castor Oil (CO),
I placed a pad on a saucer, saturated the pad with CO (not dripping) and popped it into the microwave for about 35 secs. I, then placed the (105F) warm pad on my knee; wrapped my knee-pad with plastic wrap (to keep the CO from staining the heating pad) and then applied a heating pad, set to Med. heat. I left it on for about 1 hour and when I removed everything, I did a "test walk" -not only was my knee not stiff, and the swelling was 95% GONE!! I could walk with 100% less discomfort and this was 10x more effective than the Cortisone or three Hydraluronic Acid injections I had received in a two months period. The other nice thing, is that you don't have to throw the saturated pad away; place in a Ziploc bag for the next application and just add a little more CO.
I generally apply this treatment daily, each time the knee feels better - I know it's not going to remedy the situation 100%, but has made my life much better.
---
Apple Cider Vinegar
Posted by Virgina (Highland Ranch, Colorado) on 09/29/2007

★★★★★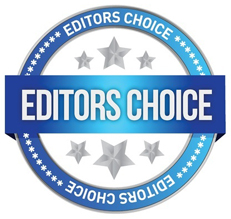 I had chronic cough for 6 years. I have been in Jewish Medical Center in Denver for many tests but the conclusion is nothing wrong with me. Every time I catch cold and it make me cough for three or four months. In August 17, 2007, I search for chronic cough remedy and stumble in to this site. I start taking ACV and honey the same day. The cough stopped the third days. I had surgery for my both knees, and the pain is constant. The ACV stop knee pain after the fourth day I take ACV. It's unbelievable. The cough does not go away completely. The ACV cure my cough about ninety percent. After suffer so many years, I am happy with the result. I still have to take ACV every day. Thank you for all of you who post your experience at the site.
---