Magnesium Phosphate Homeopathy
Posted by Kenneth (Midwest) on 12/15/2018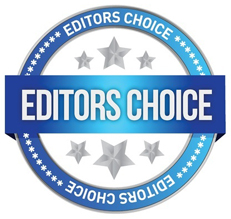 I had heart palpitations, and took a homeopathic preparation, on the 1st dose, the palpitations stopped in less than a minute...mag/phos was the name of the preparation.
---
Magnesium, Eating Less
Posted by Qamrul A. Khanson (Mississauga, Ontario, Canada) on 12/08/2009


A palpitation is an abnormality of heartbeat that causes a conscious awareness of its beating, whether it is too slow, too fast, irregular, or missing in between at its normal frequency. I have been a heart patient for the last ten years and I felt worst from my palpitation.
Every fifth beat of my heart went missing and I felt a noisy gear like sound in my heart. The feeling was anxiety but no pain. I went to ER, blood analysis and ECG were perfect except my Magnesium was a bit low. Doctor attending me gave me a sip of Magnesium solution. I came back home hale and hearty.
The next day, I again noticed the palpitation, this time 15th beat was missing. I went to gym and did my regular yoga, cardio and light weight exercise. The palpitation was gone. Mind you I had not exercised due to flue like symptoms earlier. Since then, I keep Magnesium level to normal, keep exercising and eating less than what I use to eat earlier. I am better and have not felt palpitation yet.
I think controlling the amount and quality of food is key to solve the problem. Always eat and fill 1/3 rd of your stomach. Keep 1/3rd for water and 1/3rd should remain empty. You will live for a long time.
---
Magnesium, Potassium
Posted by Hisjewel (America, New York) on 02/10/2016


My Racing Heart - Valentine's Day is coming, so I thought I would share a remedy or three for my racing heart. When I climb the steps, and almost every time, After I eat, heart palpitations pay me a visit. It is not like I wasn't two-hundred and twenty pounds before with my five feet four inches of height. And when I was this size before, I did not have palpitations, so I hardly believe it's all a weight problem.
When I was just a child playing in the yard, the racing heart would happen to me now and then. I do not recall palpitations in my teen years, nor in my working years (an exception may be when on a seven day dry fast, I later learned to do those with water, and ten years older than that with water and a little juice).
Now in my sixties heart palpitations have become like a lurking enemy. One day, after a hard day out in the field trying to do some good in the world, I decided I wanted to eat something on the way home. However, I forgot to carry spare magnesium, this and prayer helps me to slow down the heart palpitations. I started to go on home, which was about an hour and a half away. Then I remembered Orange Juice. I bought a small bottle of orange juice, I made sure they listed that potassium was in it, this had rescued my racing heart before.
I know I must choose my food wisely, and I am still working on this. I drank a few sips of orange juice before I ate, and the another ¼ of the small bottle of the orange juice afterwards.
Thank God for Orange Juice. I was able to find something at the corner store to help me safely eat my meal without having a heart attack. I am sure I should probably visit the good doctor; there are still a lot of good doctors. I just do not like going to the clinic or hospital. Therefore, in the meanwhile, I am using prayer, magnesium and potassium to mend my racing heart. I hope this helps your heart too.
HisJewel
Replied by Beth
(Ga)
02/10/2016

Replied by Hisjewel
(America, New York)
02/12/2016

Replied by Jen
(Atlanta)
08/17/2016

---
Molasses
Posted by Hilary (Va) on 11/21/2017


Molasses works great for my heart palpitations. But I am convinced there is more to it than just the potassium. I eat a healthy diet, take vitamin supplements and drink coconut water, which is higher in potassium than molasses. But during one particularly bad day of many lengthy atrial fib episodes (and 2 glasses of coconut water), I tried 1Tbs of molasses in hot water. Before I was finished with the cup, my a-fib was gone. I will continue taking the molasses every day. It's far better than what my cardiologist wants me to do.
Replied by Shante
(Jackson, Ms)
03/27/2018

Steve Andrews
(Florida)
01/28/2022

Replied by Steve
(Nv)
03/28/2018

Replied by Hisjewel
(Usa)
03/28/2018

Replied by Mp In Pc
(Plant City Fl)
10/06/2018

Replied by Cheryl
(Pensacola, FL)
08/02/2021

---
Molasses
Posted by Hisjewel (America, New York) on 10/04/2016


Greetings to All,
Blackstrap Molasses is awesome in potassium which helps to calm heart palpitations. I use the un-sulfured blackstrap Molasses. One tablespoon is all you need. Straight from the spoon is mighty tasty, or you can mix it in water, or other food like oat-meal. The company I buy from has 320 mgs of potassium in one tablespoon of un-sulfured Blackstrap Molasses.
---
Molasses
Posted by Car5902 (Prospect, Ky) on 11/16/2014


Oh my goodness, I have been suffering from palpitations for years! I was on propranolol 20 mg qd PRN which helped but I was sick of taking meds. I decided to look up natural remedies after I quit meds and continued in agony with palpitations. I tries BSM today and am amazed at the instant results. I couldn't be happier! Thank you so much!
Replied by Kenny
(San Antonio, Texas)
03/02/2015

Replied by Kathy
(Texas)
04/21/2015

Replied by Marcin
(Toronto, Canada)
04/21/2015

---
Molasses
Posted by Tosin (Lagos/Nigeria) on 07/19/2013

Pls l am having palpitation for over one yr all medication proved abortive. Pls what is molasses and how can I get it.
Replied by Rachel
(Napa)
07/19/2013

Replied by Eliza P.
(Zamboanga City, Philippines)
10/05/2017

---
Molasses
Posted by Kellie (Frisco, Tx, Usa) on 03/10/2010


Heart Palpitations, Molasses
Having discovered the site in Jan and using Earth Clinic to cure my chronic sinus infections, I checked opinions for heart palpitations. Ever since going on a lot of medications 1 yr ago for my allergies (which I never had prior to 1 yr ago), about 6 months ago my heart would skip beats. It was very very scary! It usually occurred in the afternoon or evening. I dealt with it for 6 months and then looked up cures on Earth Clinic. I immediately used what I had and tried Ted's solution of baking soda and lemon juice (1/4 tea soda and 5TB lemon juice in a large glass of water). 30 minutes later they seemed better, but I was still having them. The next day I bought some Organic Black Strap Molasses. That night the palpitations started again and I drank another glass of lemon/baking soda and 2 TB Molasses. 15 minutes later they were gone!! I have been so scared for 6 months and such a simple solution solved my problem! I did not have another palpitation for a week! Then I had a few and immediately got out the molasses. 2 TB later and they were gone for a week. I just took another 2 TB tonight, which is my 3rd week. I notice each time they come back they don't occur as frequently or seem as dramatic. Each episode is less severe. The molasses is a simple/easy solution and I can't thank Earth Clinic enough for this great forum and the people who contribute!!! THANK YOU!!!
Replied by Aw
(New City, New York)
08/15/2010

Replied by Bill
(San Fernando, Luzon, Philippines)
08/16/2010

Replied by Tx Kel
(Frisco, Tx, Usa)
01/02/2013

Replied by Andrew
(Europe)
03/21/2016

---
Molasses
Posted by Judy (Cincinnati, Ohio) on 11/06/2008


I just turned 41 & have started feeling the grips of hormonal changes along with having a history of huge fibroids. I had 5 lbs of fibroids removed last yr in a robotic surgery that went terrifically & preserved my fertility :) I still want to have children & decided to take a natural, active involvement in my health. I have always worked out religiously since I was 15 so I've been in great shape & been able to tolerate the pain of those fibroids. But at age 41 I was finding that I no longer could run on the junk food that I liked to eat & was lacking energy along with not having a normal cycle. I wanted so much to have a normal cycle without the complications of a birth control pill. ACV gave me that :) But I was also dealing with more heart palpitations that I just couldn't control with my diet & vitamin taking. Yesterday, it was really getting in my way of life so I ran out & got the molasses. And I'm so happy to report that it made those nasty heart palpitations go away, gave me energy to go play tennis that evening ( in fact, I was burning the court with my energetic plays) & is helping my chronic constipation. I've gone to the bathroom 3 times since last evening to this morning and that's simply wonderful!!! I urge everyone to try ACV & molasses ~ they are TERRIFIC!!!!
Replied by isa
(west hartford , ci)
03/01/2009

---
Molasses
Posted by Wilma (Murrieta, CA) on 03/11/2008


I am 37, and my Grandfather used to give me BSM when I was younger. I have returned to using it since I have heart paplpitations and dizziness due to very low iron. I feel much better, and as one reader stated "the moons are back in her fingernails" so are mine.
I also drink Tonic Water around the cold/flu season to divert an oncoming cold.
---
Molasses
Posted by A.C. (West Midlands, England, United Kingdom) on 03/11/2008


I've been taking a tablespoon of BSM daily for Heart Palpitations (which worked by the way). When cutting my nails yesterday, I noticed that the white, half moons at the base of my nails (I've forgotten the name for these) reduced in size by half within one week! I'm completely amazed! I heard these were due to mineral deficiency but I'd been taking supplements and had just given up. Thanks Earth Clinic!
---
Molasses
Posted by Renee (El Dorado, Kansas) on 07/02/2007


Just finished my second "normal" period thanks to BSM. Fairly certain that any fibroids are reducing in size as the pressure I've been feeling in a couple of places is now much less... but still there somewhat. Plus, 99% reduction in heart palpatations - and they were bad ones, very scarey.
Replied by Bella
(Scottsdale, Az, USA)
11/26/2009

---
Molasses
Posted by Renee (El Dorado, Kansas) on 06/07/2007


I too found Molasses an instant treatment for my heart problem. Every night my heart has a delayed beat (confirmed with overnight monitor) but doctor gave me no treatment beyond giving up caffiene. While that helps, it doesn't totally eliminate it and I admit no caffiene is difficult for me.
After the first day of 2 Tbls Molasses, I sleep through the night with no problems. And this is such a relief as it really is extremely scarey to awaken to no heart beat, over and over and over.
Replied by Myke
(Dc)
01/31/2016

---
Multiple Remedies
Posted by Extex77 (Corpus Christi, Tx) on 02/12/2015


I have had palpitations for about 6 or 7 years now. During my pregnancy I had several tachycardic episodes where my heart would race for 2 or 3 minutes then stop. I have been trying everything I have read about on this site (BSM, pedialyte, mag/pot, B50, CoQ10, iodine, fish oil) and the palpitations continue. How long do these "remedies" take to work? I also wonder...does anyone feel like this could be a hormonal thing vs. a low in this vitamin or that vitamin? (Palps are 10x's worse before that time of the month) I am truly at my wits end with this stuff. Just want something to work for me. Hate feeling anxious about this :(
Replied by Mama To Many
(Tennessee)
02/12/2015

Replied by L B
(Los Angeles . California)
07/03/2015

Replied by Audrey
(Uk)
07/15/2015

---
Multiple Remedies
Posted by Sil (Greenacres, Florida) on 09/11/2011

Hi To everyone, I do understand how hard is dealing with this I had taquicardia couple years ago and from there everytime I fell my heart running I get so scaried about what is going to happend to me. I did pass for the same of you guys lot of doctors and test and they keep saying my heart is in an excellent condition and need exercise. What I can say 100% sure lot of times this symptoms coming from anxiety or stomach. My stomach is so sensible I can't spice food, caffeine, nothing so acid, and a banana a day is so helpfull for me. Coffee dicaf and tea dicaf, 0 strees Life is so beautifull to live everyday dealing with problems, in every bad thing is always something positive try to think in this way!!! Helps me a lot.
Also when I start feeling my stomach funny I take a teaspoon with baking powder in a cup of water and works so good. Everybody is different wish we can have an answer that can fix everyone problems but I believe if you start study your own body and all reactions to what you eat everyday and take less problems will be an excellent solution.
Hope this can help someone!!! Take care and remember in every bad thing is always something positive!!!
Replied by Brian
(Brisbane, Qld Australia)
11/13/2011

Replied by Debbie
(Melbourne, Australia)
11/14/2011

Replied by Carly
(Seattle, Wa - Usa)
11/15/2011

Replied by Jessica
(Ridgecrest, Ca)
11/16/2011

Replied by Carly
(Seattle, Wa - Usa)
11/17/2011

---