Avoid Msg
Posted by Barbara (Lakehead, Ca.) on 04/15/2012


this site is what i've been looking for. My heart palpations/dizzyness are what I believe to be food related. MSG Monosodium Glutemate is a big culprit and i'm just finding out that there are so many many other foods that hide MSG in the ingredients like yeast extract, yeast food, yeast nutrient and so on. I have 3 pages of ingredients that contain MSG so those of you who have these terrifying episodes read the labels stay away from coffee, chocolate, cheese aspertane, sucrolose (splenda) and the list goes on. any other info is surely welcomed. Would love to hear from those that are experiencing heart palps and what their doing. thanks, barbara
Replied by Lars
(Boise, Idaho, Usa)
03/31/2014

Replied by Bee
(New York)
03/31/2014

Replied by Nanowriter
(Hotspot, Texas)
03/31/2014

Replied by Mr. Ree
(Usa)
03/31/2014

Replied by Dave
(Fountain Inn, Sc)
03/31/2014

Replied by Toourlady89
(Hayward Ca)
04/01/2014

Replied by KT
(US)
04/01/2014

Replied by Mmsg
(Somewhere, Europe)
04/01/2014

Replied by KT
(Usa)
04/01/2014

Replied by Mmsg
(Somewhere, Europe)
04/01/2014

Replied by Wayne
(New Jersey)
12/06/2016

---
Avoid Multivitamins
Posted by Cynthia (Brooklyn, Ny) on 02/10/2011


I'm a 33 year-old female with mitral valve prolapse. Although I've always had a fast heart rate I've never had palpitations and PVCs until recently. They are worst right after a meal and around my periods. I kept a journal tracking my palpitations. I noticed it started happening when I started a new multivitamin. After a week of going off this multivitamin, my palpitations, PVCs and anxiety went away. My heart normalized and beat like clockwork. I suspected that the high dosage of B complex in this multivitamin was the problem, so I started a new multivitamin with low dose B vitamins. After a couple of weeks the palpitations came back. I stopped taking this new multivitamin and again the palpitations went away. I think the problem lies not in the multivitamin itself or hormones. I suspect that it could possibly be a sluggish liver. I have caffeine sensitivity which is a sign that the liver is congested. I think the multivitamin clears out too slow so it build ups in my body and becomes toxic. My nervous system and heart is screaming out a sign that something is wrong. I'm going to try liver aids and keep away from multivitamins for a while.
Replied by George
(Denver, Co)
02/10/2011

Replied by Tom
(Regina, Sk)
02/10/2011

Replied by Cynthia
(Brooklyn, New York)
02/11/2011

Replied by Granny Laura
(Waco, Tx Usa)
02/11/2011

Replied by Florie
(San Francisco, California)
04/23/2011

Replied by Art
(La Crescenta, California)
07/25/2011

Replied by Betty
(Holdrege, Ne)
07/26/2011

Replied by Gavin
(Manganui, Northland, New Zealand)
07/26/2011

Replied by Lee
(New York New York)
10/18/2013

Replied by Faith
(San Diego)
02/22/2014

---
Blackstrap Molasses
Posted by Jgny (Thousand Islands) on 10/28/2021


I found quite by accident that organic unsulphured molasses has greatly improved my palpitations. I take a tablespoon every morning.
---
Cardiac Ablation
Posted by Gwen (Orlando, Florida) on 08/10/2011


If your doctor has failed to determine the cause of your heart palpatations is could be because your problem is an abnormal electrical signal that travels through your heart muscles causes it to have arrhythmia or palpatation. No medication or vitamins can prevent this. The only solution is a procedure called Cardiac Ablation. Cardiac Ablation works by scarring or destroying tissue in your heart that triggers an abnormal heart rhythm. In some cases, ablation prevents abnormal electrical signals from traveling through your heart and thus stops the arrhythmia. I had this non-evasive procedure done due to years of having heart palpatations that no doctor could explain even after a battery of tests. Then finally, Bingo!
I heard about Cardiac Ablation, had the procedure done 6 years ago and I have not had an abnormal rhythm since. Still today I can't even feel my heart beating. Before the procedure it felt as if it would beat out of my chest day and night. I suggest anyone having this problem see a cardiologist about Cardiac Ablation if everything else has been ruled out.
Good luck.
Replied by Linda
(Ireland)
01/19/2012

Replied by Rebecca
(Murrieta, Ca)
01/25/2012

Replied by Kvnc
(Triangle, Nc)
05/30/2012

Replied by Hilary
(Va)
11/21/2017

---
Cayenne
Posted by Lucinda (London, Ontario, Canada) on 05/24/2012


Cayenne!! This morning, my heart 'went out' at 6:26 am. I hesitated taking cayenne as have not done so before. Tuned in to this site, for courage and for reassurance. At 7:24, took 1/4 t of cayenne in one cup of warm water. Result: heartbeat/arrhythmia became more obvious, almost stronger. I kept reading, praying. Then, at 7:50, took another of the same dose. Again, more obvious heartbeat. I kept reading, searching the web. Suddenly, at 8:26, I realized that my heart was 'back in'. You all know the elation I felt, the tremendous relief.
I thank God for this site. I thank God for all of you who have shared your trauma and experiences with this terrible scourge. God bless you. Thank you, from the bottom of my normal, normal heart!! Lucinda
Replied by Kathy
(Ontario, Ca)
05/24/2012

---
Replied by Francine
(Roebuck, Sc)
09/04/2013

---
Replied by Meme
(Seattle, Wa, Usa)
09/04/2013

---
Cayenne
Posted by Joseph (Los Angeles, California) on 07/22/2011


As you can see I am up at 4:30 in the morning. The reason why is I suffer from Anxiety and heart pulpitations frequently (3 years) Fluttering in the heart etc. I happened to accidently run into this site because a friend of mine had accidently put Cayenne Pepper in his soup instead of the standard peppers. I searched (Cayenne Pepper) and found this site. I'm very grateful and upset because now I have something that can help me now. I'm also upset because I've seen a lot of Dr.s and none of them have recommended this treatment. Thank you once again for having this page. You should have a Face Book account so I could push LIKE to my profile.
---
Coconut Oil
Posted by Anna (kahului, hawaii) on 07/02/2007


I read all of the information and people feedbacks on your web site. Now TED is saying only hydrogenated coconut oil will cause heart palpitations etc. That is so NOT true! I took virgin coconut oil for one week and my heart started to race. Please watch what you advise people.
Replied by Rick
(Stockport, Uk)
11/21/2011

Replied by Jonathan
(Los Angeles, California)
09/29/2013

Replied by Andrea C
(Wales)
09/30/2013

Replied by Viperron
(Cheyenne, Wyoming)
04/15/2014

---
Cold Shower Therapy
Posted by Lisa (Victoria, Texas) on 01/17/2008


I woke up early this morning and went right into one of the worst panic attacks of my life. Nausea, dizziness, heart rate going at about twice what it normally does... I found this site after looking for quick ways to lower my hart rate because I was having trouble breathing. I decided to give the cold shower treatment a try and, while I regretted it for the first five minutes or so, I am now feeling totally back to normal. I'll be sure to use this method in the future as it works so much faster than any medication I have tried.
---
D-Ribose
Posted by RW (United States) on 06/02/2019


This is for heart palpitations.
D-ribose helps a lot for me. I take 2 or 3 grams in the morning--it's a powder so I mix it with a drink.
---
Dietary Changes
Posted by Sara (Australia) on 06/10/2020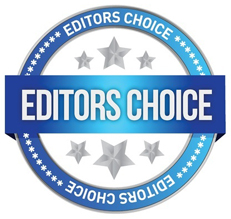 In addition to a host of other health problems (chronic fatigue, SIBO) I have also suffered heart palpitations. I have no idea why they started, but what has worked for me was to keep a food diary. I think some people, for whatever reason, develop a sensitivity to certain foods in the diet. For me, specifically, honey and jalapenos pose a problem. What tipped me off was a family member who also suffers from palpitations and arrhythmia (he sees a cardiologist and was formally diagnosed). So he was very interested when he read about some varieties of honey being linked to arrhythmia. So I noticed that I too frequently have palpitations when I have honey. Anyway, it's worth seeing if you can draw any links between the palpitations and what you are eating when you experience them.
---
Dietary Changes
Posted by Velma (Wagoner) on 02/06/2018


I have noticed a connection between sugar intake on an empty stomach and heart palpitations.
If I reach for a sugary snack to hold me over until meal time I am getting heart palpitations.
I think a piece of cheese or handful of nuts would be better and will try that soon.
---
Eliminate Gluten
Posted by Hooper (Colorado Springs, Co) on 09/28/2011


I was struggling with PVCs off and on for 2 years. The cardiologists said that maybe I had a little damage to my heart from a virus. One gave me anti-arhythmia medication, the other gave me beta blockers. I didn't take either, because I didn't want to be sedated. Then a friend who had, had a small heart attack told me that her natural doctor told her to go off gluten because it causes inflammation of the heart. So I went off gluten and my heart went 90% back to normal. I still don't understand why my body won't put up with gluten, but I am just happy to have relief and my life back.
---
Folic Acid
Posted by Royale (Wa) on 09/03/2015


I read a case where someone was cured of heart palpitations by taking folic acid. I typically take two a day for the first week then go back to recommended dose. I noticed when the doctor gave me testosterone shot because I was low in it this. It stopped the heart palpitations. Apparently my hormone specialist missed this.
---
Food Triggers
Posted by Karla (Brooklyn, Ny) on 10/01/2010


Vinegar, any kind (apple cider, rice vinegar, balsamic vinegar etc) and even in minute amounts, gives me heart palpitations and erratic heart rhythms so I have to avoid it like the plague.
Replied by Jake
(Columbus, Ga)
10/06/2010

Replied by Sugarboo
(Cocoa Beach, Florida, Usa)
08/20/2012

Warning

---
General Feedback
Posted by Lisa (Mi) on 09/29/2015

I'm a cyclist and every fall a sudden onset of heart palpatations and mild asthma afflicts me. My muscles suddenly feel clogged and weak. I feel like I can't buffer lactic acid during exercise. It always happens when the season changes to fall. I think it's some weird seasonal issue.
Replied by Marie
(Lafayette, La)
10/03/2016

---