Avoid Artificial Sweeteners  
Posted by Maureen (Maine, USA) on 01/27/2008


re: Seizure control. I realized that aspsrtame brought on seizures years ago...on my own. The doctor didn't see it. Why is it not of public knowledge? Why do they not put this on the yogurts or drinks? Why does aspartame exist? It doesn't even taste good! And our body doesn't even know what to do with that sugar!! Another sugar to avoid is sucralose. I have noticed that works against me too, often bringing on a seizure. It would be nice if a GOOD sugar, such as stevia, were of normal regime in american foods and drinks. It's ok to dream! Another good thing to include in the diet to avoid those seizures is coconut oil or coconut milk! The list of benefits is priceless!
Replied by London
Sandusky, Ohio
05/27/2009

Replied by Sharon
Rio Rancho, New Mexico
09/07/2011

Replied by Jeff
Florissant, Missouri
03/26/2012

---
Posted by Chris (Lansing, Michigan) on 01/24/2008


On September 1,2007 I started having grand mal seizures. I continue to have them and my neurologist says I have developed epilepsy. I had no idea that artificial sweeteners would cause neurological disorders. It was a gift from God when my dentist found out about my seizures and steered me to this information. Doctors want to cover up the symptoms with medication that is actually worse than the symptoms themselves. I am going to stop all foods with aspertaime and I know I will feel better and my seizures will stop. I had funny feelings for months that were gradually getting worse and I was still putting the poison in my body. The feelings slowly got worse to the point of not being able to speak which led to the grand mal seizure. I was poisoning myself and didn't even know it. Thank you so much for this life saving information. I am going to use Stevia and pass this information to all I know. Has anyone developed siezures since using aspertaine?
Replied by Joyce
Joelton, Tn.
01/26/2008

Replied by Jody23
Fort Worth, Tx
11/05/2011

Replied by Andimae
Monrovia, Ca
12/12/2015

Replied by Robert Henry
Ten Mile, Tn
12/12/2015

Replied by Joy
Zambia
11/28/2017

---
Avoid Sage  
Posted by Marla (Burkesville, Ky) on 10/27/2016


For years I have had seizures. The medications finally got to the point of not controlling them. I was doing research on anything I could find to help. I would notice mine would tend to be more in the fall/ winter time which didn't make any since to me. I was a attending a lot of meat shoots and winning fresh sausage, eating dressing at Thanksgiving and at Christmas. What did this have in common? Sage! I looked up in my herb book that anyone that had seizures was to avoid sage. Since I have done this I have now been having less seizures (it's been 7 1/2 years now)since I have had one. A friend also tried doing without sausage just to see, (he couldn't make it through breakfast without having a seizure)so he ate bacon a week and was seizure free, and when he ate the sausage again, BOOM a seizure. Just wondered if anyone else had this before.
Replied by Timh
Ky
10/28/2016

Replied by O
O
10/28/2016

---
B Vitamins  
Posted by Epilepsy Free (Suburban Chicago) on 04/09/2015


I developed grand mal seizures at age 35. I would later discover that I was suffering from a little know medical condition called PDS. or Pyridoxine Deficency/Dependency Syndrome (a severe lack of vitamin B-6). Check a Merck Manual, or online for such information. And, since then, I have replaced the Dilantin I was taking, with one super high potency B vitamin tablet, along with a multivitamin tablet each day, as insurance against other known vitamin deficiency problems occurring. I have since been seizure free for 12 years now.
Replied by Bill
San Fernando, Philippines
06/30/2015

---
Posted by Granny On The Go (Waco, Tx) on 12/30/2012

As far as I can tell, at least some kinds of epilepsy are from an inborn need for extra B6. Read Adelle Davis' book Let's Get Well chapter on epilepsy.
It also is what must be given for a genetic mutation that causes cavities and gum diseases in children and young adults. I have found that it also is important for adults that seem to get cavities even when they brush and floss.
Replied by Electrobabymama
Minneapolis, MN
04/03/2014

Replied by Electrobabymama
Mpls, Mn
03/24/2015

Replied by Charity
Faithville , Us
03/25/2015

Replied by Beth
Stafford, Va
05/19/2017

Replied by Mel
Pacific Northwest
11/01/2017

---
Blackstrap Molasses  
Posted by Hippocrates (Odin, Missouri, U.s.a.) on 04/28/2012 8 posts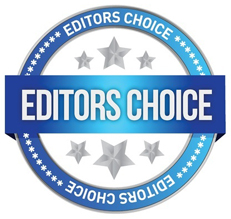 Hello all, This is my first post. I figured that this information could possibly help someone. So here goes:
My grandmother once told me a story about her mother's sister, my great aunt (I knew all three women).
Way back when, when she was an infant/toddler, she had massive seizures. They called the doctor and he came out to where they lived and looked her over. He left and came back and gave her an enema of Blackstrap Molasses. I do not know the molasses/water ratio. I do not know if there was possibly anything else in the enema solution. As far as my grandma remembers, the doctor only did it the once, but was unsure if the family continued treatment on their own or not.
But soon after, she was cured of her seizures and never had any more for the rest of her life (died recently of old age).
Blackstrap molasses are high in Potassium. I postulate that either through direct mechanism or more likely through a Potassium deficiency being rectified by the addidion of Potassium into her system in large quantities, that it somehow cured her.
Again, not sure if this can help a child or possibly an adult with seizures, but I am just putting this story out there not as medical advise, but as something that has worked for someone in the past.
Replied by Audrey
Florida, US
07/19/2014

Replied by S.K.
India
09/26/2017

---
Borax  
---
Coconut Oil  
Posted by Tina (Oh) on 11/15/2015


I've had seizures since I was 13 years old, now I'm 53. Went through lots of experimental drug tests and all the other testings.They have never found where there coming from.I seen an article about coconut oil, started taking it and went from 3 seizures a month to seizure free for 5 months now.
I take 1 heaping teaspoon ever morning with 3 other prescriptions plus I have a VNS box that is suppose to help my seizures. I'm keeping my fingers crossed.
Replied by Anna
Greenbay, Wi
03/20/2016

Replied by Ben
Bremerton Wa
03/21/2016

Replied by Deborah
Fl
06/05/2016

Replied by Mama To Many
Tennessee
06/06/2016

Replied by Sanjana
Odisha
11/14/2017

Replied by Devron
Alberta
04/16/2018

---
Posted by Leon (Portland, Oregon) on 10/11/2015


First seizure in high school/Dr.s believe it is caused by meningitis when I was a baby - myelin sheaths which insulate nerves were damaged and burned with high fever. Now 40 years later am beginning to understand amino acids and vitamins can help so heard about ketogenic diet - I figured I make it easy by taking 2 Tablespoons of Coconut Oil - 1 in morning and another in evening.
I started in April and haven't had a seizure in four months. Reading 'Rosie's' mention of coconut oil found out I should take more and I WILL. Haven't told Dr. what I've been doing but will when I build up a little more then he'll know not just the Vagus Nerve Stimulator works. Leon
Replied by Beth
Vista
10/03/2017

---
Posted by Maureen (Sturgeon Bay, Wi) on 07/31/2014

I have had seizures since age 3, and I have been taking medicine my entire life since. Going from one medication to the next, my seizures have never been under control. I am now 42 and I take 3 different types of meds for my seizures. Doctors always say that one will work, then I go back for a prescription for a different med. I have thought that there is some medicine out there that works, I just have not found it
Reading about the many stories where people have tried coconut oil for different conditions, I thought that there maybe coconut oil could help with my epilepsy. I have only been taking a tablespoon a day for 1 week, but I can feel a change in myself. I feel more energy, motivation and I can tell my brain is much more clear. I am still taking medicine, I feel I will most likely be taking meds for the rest of my life. I figure if is something that will help, I am going to try, if it does not do the trick, it is very good for your hair. My family does not support me, I believe that my mother would. She passed 15 years ago. Hopefully, the coconut oil will help. I know there is no cure for epilepsy, but I pray that it can help me control my seizures.
Replied by Karen
Erie Pa
12/29/2015

Replied by Bill
Steamboat Springs, Colorado
12/08/2017

---
Posted by Pam (Osaka, Japan) on 02/19/2013

I'm 35 age. I'v had epilepsy since 27yrs old.
My friend just told me about coconut oil a week ago, and start to have every day. Does anyone take a medicine as well? I usually need to take two kinds every morning and evening plus, one of them in between. I duly stop to have medicine though...
---
Posted by Rosie (New Orleans, La, Usa) on 05/25/2012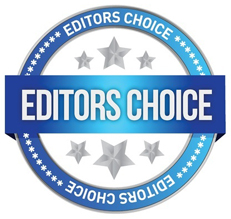 I have had epilepsy since about 17 yrs old. Now am 34. Because I had partial temporal lobe type, I never took meds (scary side effects!!! ). But last year I started having seizures more frequently and I wanted to do something about. Did ketogenic diet (strictly) for about 3 weeks, then switched to low-carb. Still had seizures. By the way, seizures seemed directly linked to my protein/fat intake. Ate lots of almonds, etc. Not as many seizures, but not cured. About 8 months later, I started drinking teas on a regular basis, teas that aid in kidney and liver function. Still had seizures.
Then I got organic good coconut oil and started using as lotion every day 2x or more. 2 months into the coconut ritual, I had allergies/cold so I took massive amounts of Vit. C, zinc, echinacia, etc. I This was in dec and january of 2012. I realized about 3 weeks ago that I have not had a seizure in about 1-2 mnths.
I think it is the coconut. That is the only thing I do every day without fail. And I have only been putting it on my skin!!! I plan on eating a little bit every day.
Of course, my Dr. has no interest in my "cure."
All along, I have noticed a direct relation between my seizures and food intake, and in particular protein/fat. It's not protein, though, it's fat that I need.
Also, my seizures started when I was in high school and started skipping lunch and eating candy and drinking Cokes.
Replied by Karolina
Il
02/17/2016

---
Replied by Kristina
Texas
05/09/2013

---
Replied by Joy
Battleground, Wash
05/10/2013

---
Posted by Harsha (Bangalore, India) on 02/03/2012


After reading the great effects of coconut oil on a Alzheimer affected person, I started it in the new year. In a month I am seeing gradual results for my mild and frequent seizures.
---
Posted by Faithinhealing (Forest Park, Ohio) on 10/16/2010


Remedy to Treat Epilepsy...
I read about a Ketogenic diet that was helping children with seizures control them! I tried it for a while but it was too difficult.. Although I had success... So instead I just started using 4 Tablespoons of coconut oil every day. It worked... I HAVE NOT HAD A SEIZURE IN THREE YEARS... Knock on wood! Please try it and get off the drugs today... Natural cures are the KEY!!!
Replied by Julia
Colchester, Vermont
02/05/2012

Replied by Lin
Florissant, Missouri
01/24/2017

---
Coconut Oil, Vitamins  
Posted by Bill (Steamboat Springs, Co) on 10/16/2016


Coconut oil and vitamins are a big help for seizures.
I eat, drink, cook with organic coconut oil as much as I can. One of my favorite drinks is coconut water. I also enjoy flavored drinks that are partially coconut. These drinks are all organic. Every time that I cook in a pan, I never use vegetable oil or butter. Instead, I use organic coconut oil. When cooking in a pot, the recipe usually asks you to add some butter. Instead of butter, I always add coconut oil. That tastes good and is very good for the body and brain. My coconut oil hardens on it's own, so I usually take a chunk out of the bottle. When I do want to measure it, I put it in the microwave for a short period of time. That liquefies it. I also use the coconut oil on wounds. It heals them quickly. I also take vitamins to help my epilepsy. The ones that I take, because I feel that they also are healing my epilepsy, are: Omega, Turmeric, CoQ10, and Methyl B-12. I no longer eat any Dairy foods or drinks. All of this, is on top of how I still am taking my medicines. Even though I do, I lowered my medicine dose about a year ago, mainly because the doctors dislike lowering their patient's dose.
This year, I'm 58 years old. Before I changed my diet so strongly, about 2 years ago, I was having 2 seizures every week, during my whole life. As of today, it has been 4 months since my last seizure.
Replied by Michele Eckford
West Sussex, Uk
12/05/2016

Replied by Lori
New Zealand Wellington
04/25/2017

---