Ketogenic Diet
Posted by Mominchi (Chicago, Il) on 12/29/2012

We have tried Keto diet for my toddler's epilepsy and have now switched to a high in good fats diet. The issue with brain fats as far as I read with Keto is that long chain trigylcerides like veg oils burn really crappy as brain fuel and lots of fats pick up free radicals when you cook with them or become derranged or transfats as they are more commonly known. Those actually prevent the brain from using fats to repair itself (brain & nervous system is comprised of saturated fats).
My understanding of the reason the old school version of ketogenics worked best is because ALL the fat was short chain triglycerides from milkfats they burn cleanly and leave less metabolic waste (ketones) of course now since milk is superheated thru pasturization and derranged thru homogenization the diet is far less effective than the 20's version. Coconut oil is a medium chain and that was why MCT version of keto gave decent results. It is a good saturated fat (they actually prevent the oil from becoming a transfat when heated) and all cooking is ideally done with coconut, butter, or ghee. They gave excellent results on KD as compared to the terrible formula readymix loaded with calcium, aspertame, and vegetable oil.
---
Ketogenic Diet
Posted by Nelson Narciso (Toronto , Ontario) on 04/06/2012

★★★★★
Hi, I highly recommend the ketogenic diet my son is 6 yrs old and has had all the seizures you can name and the meds are garbage. This diet can help to stop them with out meds please try this diet it really works you have to be very strict but its worth it.
Replied by Osiris
(New York)
04/13/2016

Replied by Rsw
(Oh)
04/14/2016

---
Learn to Stay Calm
Posted by Neurosky (Vancouver, Bc) on 04/10/2013

★★★★★
Another thing that has a major effect on seizures is sleep. Lack of sleep and stress can cause epilepsy. I have a really mild case of it and that's the only time I ever get epilepsy is when I am stressed or haven't been sleeping much or going to bed late.
---
Learn to Stay Calm
Posted by Anonymous (Anywhere, USA) on 01/18/2009

★★★★★
I had to write to you because I have been in a seizure situation for many years and I am finally starting to see the light at the end of the tunnel so I thought I would pass it on.
First, a quick story about me. When I was around 18 in 1989 I started having petit mal seizures and no one knew why or what brought them on. Looking back, I remember I was getting to the end of my high school years, and one day in celebration, me and a bunch of friends went swimming. And, in the pool, I was so excited to be in the pool...swimming so fast, I did a flip turn no knowing there was a seating area in the pool and bumped my head. I walked off, trying not to make a big scene...just let the pain go away on its own. A couple of days later at a graduation party, I remember having a few wine coolers...more than normal (that is not a lot..but it was to me!) and I had a seizure. I heard about it the next day. (Looking back and reading more about seizure causes, it could have been an acid buildup in the brain...an area of tissue that was disrupted and then the acids put in my body made it to the brain..and seizures were formed). Well, at the time I thought it was a one shot deal and didn't tell mom and dad. Well, time went on..a year or two and I was going through college and living abroad in France and I noticed they were coming back...more often now. So, I went to a doctor in France while I was on my study abroad and to make a long story short, I was told I had epilepsy. I was put on pills and I thought that was it. I got back to the U.S and I was still having them. At first, I wasn't the best about taking the meds religiously...but as time went on, I WAS taking them...all of them, like clock work. And, still having seizures. I tried MANY different drugs with no positive outcome. SO, in 1995, after getting different doctors opinions (looking back, from doctors that were almost identical) I had brain surgery to help get "rid" of these seizures. Well, what the surgery got rid of was my great memory and my ability to read. Following surgery I didn't know anyone's name...I didn't remember the states...or even something basic like the word "flower." Well, it finally came back (before surgery I was a foreign language teacher...French and Spanish...that was gone following surgery. But, the French came back...not perfect...after about 8 months) So, with a 6 month speech therapy class, my reading came back...not perfect...and my memory is not as sharp as it once was. Am I angry? You're damn right I have been angry, depressed, confused,...you name it! Why me? I was a great student in high school...number 9 in the class, went to a great college...felt like such a strong and independent woman! And now I am reliant on everyone else, can't drive, feel weak, memory is not the sharpest,..and the meds I was one got me even more depressed...and I was STILL HAVING SEIZURES!!! Well, I decided a year and a half ago, I wanted to see a change! I took myself off those pills that were killing me. You know, going in to see if my LIVER was still Ok. every few months just didn't seem right to me! You know, in my opinion, the BEST doctor in the world is IN ALL OF US...In OUR body! Let me figure out this doctor and see what needs to be done. The first couple of months off those pills, I think I was SO happy, feeling strong and IN CONTROL and I didn't have ONE seizure! So, again, to make a long story short - what controls our seizures? Well, that would be our emotions! As time went on, as I started getting USED to not having them, I let small things bother me. And, well, to make a long story short, I started having them again. SO, I read more, and came across a nice book.
First one:
http://www.amazon.com/Treating-Epilepsy-Naturally-Alternative-Therapies/dp/0658013793/ref=sr_1_7?ie=UTF8&s=books&qid=1232294774&sr=8-7
Nice, encouraging, natural approach to seizure control. What a nice, refreshing outlook.
NEXT:
http://www.amazon.com/Epilepsy-New-Approach-Adrienne-Richard/dp/0802774652/ref=sip_rech_dp_4
After reading this and seeing that there was someone who could come and HELP me with controlling my seizures...and someone who has been through it HERSELF helped me. She had encephalitis herself MANY years ago...had ALL the seizures OFTEN and was told by doctors - sorry, there is nothing we can do. Well, to get to the point, she taught HERSELF how to control them and it has now been...what are we up to..30 years!!! Seizure free! So, I had her come on over to my home for 4 days to train me how to control them. Do I have it PERFECT yet? No. But, do I know that at one point, I will have this DOWN! YES! You know what makes it hard? We ALL have emotions. We are human! That is normal and NATURAL. However, if you have epilepsy, you have to learn to take it all in stride. Don't let emotions get the best of you. Well, that isn't as easy as it may seem. BUT, it is possible. What makes it easier is the warnings our brain/body DO give us. Ig is kind of saying, "Watch out...a seizure may be coming." I NEVER though I had warnings...that must be what those other lucky people have. But, not me. Over time, I did realize, WOW...that IS a warning. There is a long list...I will let you read about the different warning signals. But, once you do get to know yourself and SEE or FEEL the warning, just BREATHE. Take DEEP, RELAXING breaths. That is it. When you feel it coming, BREATHE. Change the direction of the negative activity of the brain. Now, I told you, I don't have it perfect yet. Here is a recent example. I am a massage therapist (damn good!) and I was VERY busy yesterday. One client after another. Well, I needed to go and have lunch. The healthy, friendly, open arms, cute Thai restaurant I go to often was closed. I was sad, surprised and just decided to go to the other Thai place. I had been there once and didn't like it as much. But, had to eat and run. SO, go over, Maureen! I went in and waited for about 10 minutes to be seated so that didn't start off well. There was barely anyone there! Why so long? Then to get the menu and for them to help me...and when they DID come to me, they were annoyed I was there. So, to say the least, a lot of negative engery took over in my brain. And, a few minutes later, seizure. Petit mal. When I came to, I was frustrated and angry. But looking back, I SHOULD HAVE KNOWN. Come on! Obviously I was annoyed! Why didn't I just BREATHE and let positive take over. With breathing, my brain could have looked at this differently. It could have turned this around saying, "Maureen, maybe these waitresses are having a bad day. Maybe something bad happened to them today. They are human. Smile at them and let them enjoy the rest of their day." But, I didn't. Do you see how something so simple could have turned it around? But, I am human and negative took over. Soon, I WILL grasp this 100% ..but not yet. =)
So, stay positive and the seizure will be a thing of the past! A NEW, WONDERFUL, DIFFERENT life could come! You COULD control those seizures and help OTHERS do the same. Getting this word out is needed. Not EVERYONE NEEDS drugs to control their seizures. BUT!! don't just STOP taking the meds. This needs to be well thought out. Read the books I have sent you. Keep a journal.
If you want to go one step further, have Dr. Donna Andrews come to your home to work with you. Here is the info.
http://www.andrewsreiter.com/
If you have any other questions, let me know! Good luck everyone!
Oops, one last thing. After reading Ted's last post on Ph water balance in the brain to control seizures, I have been doing that myself the past few months which has been helping me and I will put that together in another story. Drinking water with a higher ph can help MANY ailments. More in a couple days. Right now, go get those books!
Replied by Sporkonafork
(Corpus Christi, Texas)
08/07/2012

Replied by Dubby
(Lagos, Nigeria)
08/14/2012

Replied by Mark
(Usa)
10/11/2014

---
Magnesium
Posted by Sierra (California ) on 01/13/2019

★★★★★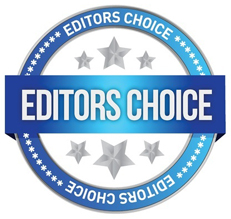 My 16 year old daughter started having seizures this year. I believe it was due to stress, poor diet and excessive exercise. She did not like the side effects of medication. A friend suggested magnesium. Since I have encouraged her to eat a little more food and take vitamins along with the addition of magnesium, she has not had any seizures.
---
Magnesium
Posted by Charlie (K. Lumpur) on 04/16/2015

★★★★★
One of my friend got cured of seizures by taking oral Magnesium chloride and Epsom salt for foot bath.
---
Magnesium
Posted by Deel~ (Flint, Mich./usa) on 10/31/2012

Additional research(:-) a deficiency of Magnesium, can be implicated as a cause of almost all ailments, esp'lly Seizure disorders, & adding B-6 helps it absorb, but is better to take a B-Complex, as they all work together, so about 500mg Mg 100mg B-6 B's> assist metabolize Carbohydrates, Brain fuel.
Calcium D also assist as does a Multi-Vitamin; as Anti-convulsants deplete D, Folic acid, & others.
---
Magnesium
Posted by Exhausted (Somewhere, In The Usa) on 07/16/2012


I have Epilepsy it has just turned from absence type to the scary biting tongue, falling down nocturnal type. I'm interested in magnesium as a possible cure since mine started as a teenager and I also have had headaches often.
My QUESTION: I took about a teaspoon of epsom salts dissolved in some fruit juice once per day- two days in a row in the evening. My problem is now I am experiencing racing thoughts at night, tingling hands, some numbness in the face (especially when I try to sleep) and really bad insomnia. I can only sleep a couple of hours and I wake up again. Plz help it feels like I am buzzing with electricity. I am exhausted. What's wrong with me?? :( Btw, I was fighting off the dreaded feeling of an oncoming attack for several days prior to taking the epsom salts (i have one every 2 weeks) and after taking magnesium the dread feeling is mostly gone so I feel like magnesium may be helping except for this new problem.
Replied by Citygirl27
(Richardson, Tx, Usa)
07/16/2012

Replied by Mmsg
(Somewhere, Europe)
07/16/2012

Replied by Rsw
(Uniontown, Oh)
07/16/2012

Replied by Oldriska
(Prague, Czech Republic)
07/17/2012

Replied by Me
(Somewhere, In The Usa)
07/17/2012

Replied by Phips
(Melbourne, Australia)
11/29/2012

---
Melatonin
Posted by Art (California) on 01/02/2023 1960 posts

★★★★★
In this new article, melatonin was used alongside standard therapy and caused a significant improvement over standard therapy alone :
https://onlinelibrary.wiley.com/doi/10.1002/brb3.2860
Here is a relevant study quote :
' Considering that the addition of melatonin to routine anti-seizure treatment was effective in reducing the severity of epilepsy and improving sleep quality, it seems that melatonin can be useful as an adjunct therapy for EGTCS in well-defined circumstances. '
Another interesting point about this study is that they only used 3 mg of melatonin/per day to get these good effects in people with epilepsy. These studies always leave me wondering what a higher dose of melatonin might have done. Considering that there are already human studies using significantly higher dosages of melatonin over 100 mg to good effect, it makes me wonder why they would use such a low dose for an actual disease treatment.
Art
---
Mexidol
---
Multiple Remedies
Posted by Babyangel (Sinton, Texas, Usa) on 06/26/2012

★★★★☆
Hello, my name is Katie. I had mild epilepsy since 11/12/2004 when I had my first grandmal it was induced by stress from seeing my mother stay in hospital 1 month (shes ok now) I took phenytoin 500mg for 11 months, the side affects were HORRIBLE! I was fine for years I knew to avoid foul stong odors such as from nail polish and hair coloring that made me feel I may have a seizure if I was around that odor long. I had a few close calls I drank herbal tea called chamomile to relieve the "yucky" feeling I may have a seizure. I let the tea bag sit in the coffee cup of water I put in microwave 2 mins sit in the water 15mins to make it stronger, if it was an emergency I would get the chamomile tea stems and chew on it like gum, I had 1-3 mild nocturnal seizures each year I knew it was about to happen when I felt the extreme "deja vu" feeling. I started to take a herbal vitamin called valerian root since I had trouble sleeping.. This worked very well 2-3 each night and I had no more nocturnal seizures
I started getting older so, like many other young adults drinking became common for me. My finst few yrs I was fine having 6-8 beers. Then around oct 2011 I started to binge drink 10-12 beers at a time 2-3 times a week until I had a simple partial seizure feb 15 2012 from the bad hangover that triggered it. I did not see a doctor right away I just stopped drinking and smoking tobacco. I still did not feel well I had "close calls" daily and had 2 more simple partial seizures. I finally saw a doctor march 16 2012, I explained to the doctor I never want to take dilantin again. It was so horrible, so the doctor gave me something thats helped ALOT, .50 mg alprazolam (generic xanax) I feel relaxed now, I havent had anymore seizures or closecalls. I break the pill 1/2 so I take only .25mg of xanax at time. I still drink chamomile tea. I also like to drink either cinnamon tea or take 2 cinnamon capsules in the morning that HELPS ALOT the cinnamon, I also take 1 Vitamin E tablet, and 1 omega3 daily.
Whats helped me most is exercising or staying busy on feet!! I havent drank or smoked in over 4 months now . And if you're taking a medication make sure you read online of warnings what may contradict that medicine thats very important.. and if you believe in god, keep something holy closeby. I personally carry a ring rosary always in my pocket with me and next to my bed when im asleep..
I hope I can help someone that reads this.. I wanted to post here hoping to help someone.. God bless you
---
Natural Progesterone
Posted by Mammagrande (Oregon, USA) on 10/19/2019

★★★★★
Hi, reading thru posts seems like a lot of folks started having seizure activity start when teens. Natural progesterone stops seizures that are from hormonal imbalance.
---
Natural Remedies
Posted by Michael Tan (Singapore) on 07/12/2013

★★★★★
(adult formula) For children below 12, reduce formula by half.
Qian Shi 6g, Bai Guo 6g, Huai Shan 6g, Dang Shen 6g, Huang Qi 6g, Chuan Gong 3g, Gou Qi Zi 6g, Du Zhong 6g, Lian Zi 6g, Yuan Shen 12g, Deng Xin Cao 15g
1.5 litre of water, bring water to boiling point then switch to very low flame and boil for 1. 5 hr. Consume before food or 2 hours after food.
This is an effective epilepsy remedy I find in a Malaysia Herbal Magazine. According to the contributor, this remedy have already cure many patients.
For a start drink 10 doses and then observe if the patient is cure. More doses will be needed if the patient is not cure.
Epilepsy is easier to cure in young children and teenager. The younger you are the higher your chances of getting your epilepsy cure.
---
Natural Remedies
Posted by Debra (High Point, North Carolina USA) on 02/22/2009

★☆☆☆☆
Warning
WARNING!
I have used natural health remedies for a long time. I have not used a lot that I have seen here on this site and will love to try them.
What someone tries for a natural health remedy that effects only them and their body is their own business.
There are certain conditions, such as seizures, diabetes, or anything that can effect your concious state of mind, that everyone needs to be very careful about.
When a person with seizures goes off meds, they open themselves up to having massive seizures. Brian injuries can not be cured overnight.
My son and I were almost killed by someone who had simply reduced their seizure medication. That choice was not fair to us, or anyone else who may have been hurt.
We had a car accident. It only effected three people in the car, myself, my son and my husband who had the seizure. He has gone often for months and weeks without a seizure with low or no medication. Eventually it is going to happen again.
With his medication at full theraputic levels it never happens.
This highway accident could have resulted in dozens of people hurt or dead. So please I beg you, as I sit here with broken bones and torn muscles, do not stop taking seizure medications and drive or do anything dangerous if you were to have a seizure. It is grossly irresponsible to everyone else in society. That is not a natural way to be.
Replied by Johnnyboy
(Melbourne, Australia)
08/01/2012

Replied by Susan
(New York, Ny)
11/08/2012

Replied by Hannah
(England)
02/15/2016

Replied by Laura
(Canada)
05/14/2016

Replied by Kerry H.
(Gosford, Australia)
10/29/2017

---
Sea Salt
Posted by Dianna (Austin, TX) on 11/20/2009

★★★★★
i once had a seizure and went to the ER. when they took my blood and tested it the doctor came to me and asked if I ever ate salt. I rarely did and told him so. He told me I needed to that I had a sodium deficiency!
I use unprocessed sea salt today :)
---