Airplane Ear Pain Remedies
Posted by Mel (Australia) on 06/12/2022


Airplane Ear Pain:
This works for me every single time. Anticols. Just suck on one when you take off or start to land. The vapour in it clears the airways to nose and it feels like the ears too. All my family swears by them. Maybe any vapour type product would work too but I just know the Anticol lozengers work a treat :)
---
Airplane Ear Pain Remedies
Posted by Lucille (New York City, New York) on 08/19/2012

I can't find any comments on how to help someone with terrible pain when flying especially when landing.
Replied by Bess
(Calgary, Alberta, Canada)
08/20/2012

Replied by Renee
(Bergen Co., Nj)
08/22/2012

Replied by Florence
(Waiuku, New Zealand)
08/31/2012

Replied by Kay
(Destin, Fl)
09/02/2012

Replied by White Feather
(Hampton, Ga)
10/12/2012

Replied by Bethany
(San Diego)
08/16/2018

---
Chiropractic Adjustment
Posted by Anita (Kansas City, Mo) on 09/11/2010


I've read about ear infections being healed by a chiropractor. I referred my friend to a chiropractor when she had an ear infection that didn't get better with antibiotics. She thought it was strange. Before she walked out to the chiropractors office, her infection was draining. It's weird how all those little nerve ending can be pinched and with manipulation solve the problem.
---
Chiropractic and Bee Proplis
Posted by Jamie (Lake Worth, Fl) on 09/12/2010


Out of desperation I took my then 4 year old to a chiropractor for ear infections. It was recommended by a friend who's daughter was also plagued with ear infections. We had tried the traditional route, antibiotics, tubes, tonsil and adenoid removal. Still the child had ear infections. I really had no faith, but it was worth a try. The doc manipulated the neck, ears and back. Also put the child on bee propolis, we called it bee medicine. It worked, traditional doctors were not fixing the problem, just treating the symptoms. We started by going every day other day for a couple of weeks, then once a week, ever other week. This treatment went on for a year or so. Which was fine, my dear son finally got some relief. I asked the chiro what was causing this. He told me the nerves extending down the neck were crimped. Causing the ear infections, until the nerves were straightened out he would have ear infections. I was not a chiropractor believer until this. I now use one for my allergies. I found out my neck was curved in a whiplash type position causing all of my sinus problems. It's worth a try, isn't it?
Just thought I would share that this was in 1994/95. My son never had another ear infection. YIPPPEE
---
Colloidal Silver
Posted by Vicki (Australia ) on 05/11/2016


For ear issues, consider trying colloidal silver. I've been using it for over 25 years and I can't believe the things it has cured or helped with, I also have fibromyalgia and injuries caused from a fall and magnesium and colloidal silver are to 2 things that save me everyday and when I was told I had Otosclerosis and would be deaf in 2 years I went home and used silver in my ears and have done it a few times now but that was 4 years ago and my hearing has only dropped slightly in one ear but I am also 52 years old so that could be from aging, I only ever buy silver I never try to make it the 2 brands Iv used are natures treasures and ultimate colloidal silver I believe some brands would be better than others check the ppm on the bottles, it really is a miracle in a bottle, Google colloidal silver cues there is over 700 uses for it that I have found 😄😄😄
PS the story about the blue man is very suspect and he made his own but using salt, I use it most days and so did my children from the age of babies, I hope this helps somebody whether it ears or another problem ....
---
Electrolytes
Posted by Craig (Corvallis, Oregon) on 10/20/2014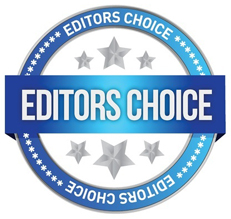 I'd like to share my experience with ear pain in the hope that others might benefit from it.
About every seven years, I'd come down with fluid in the middle ear. This resulted in tinnitus, clogged Eustachian tubes, and painful middle ear pressure. Sometimes it was so painful that it was all I could do to make it through the day. Other times, I couldn't even do that.
Doctors always told me that it was caused by either a virus or an allergy, and that I would just have to ride it out.
The only thing I ever found that helped was taking magnesium supplements, which greatly reduced the middle ear pressure.
Eventually I figured out the root cause of my problem: electrolyte imbalance. Middle ear fluid is all about electrolytes, and whenever mine got severely out of balance (usually as a result of eating mega-doses of potassium rich foods) my "ear infection" would begin. In an attempt to make myself healthier, I was actually making myself sick.
Sodium and potassium work in concert, so it's important to find some semblance of balance between the two. The same holds true for magnesium and calcium. And while these balances probably vary from person to person (depending upon their underlying health issues), I encourage anyone suffering from tinnitus, clogged Eustachian tubes, or middle ear pressure to explore the possibility that it might be the result of an electrolyte imbalance.
It's only taken me fifteen years to figure this out, and I hope it helps someone.....
Replied by Sandhya
(Hawaii)
10/21/2014

Replied by Michelle
(Usa)
10/28/2014

Replied by Alexx
(Massachusetts, US)
12/01/2014

Replied by Shannon
(Vancouver, Wa)
03/17/2015

Replied by Erin
(Tampa)
05/28/2015

---
Hydrogen Peroxide
Posted by Revhemp (Liverpool, Merseyside, England) on 11/01/2012


So far my ear has improved using Hydrogen Peroxide, but its been slow! It all began when I visited the doctor(not my usual Dr as he was off - ill! ) due to build up of wax, and I knew I needed my ears syringing. However the doctor said I had an ear infection and required antibiotics, and that my ears were in fact clear of wax!
After a week I returned to see my regular Dr, and he told me I did need my ears syringing! He was shocked when I told him about the previous Dr! So after a week off I went to have my ears syringed, something I have had done many times before without any problems. Alas, this time I ended up getting an ear infection in the left ear!
The skin on my outer ear was peeling off and really sore - inside the ear was so itchy, and my ear was(still is)weeping. One evening the pain was that bad I saw an out of hours Dr, who prescribed me with more antibiotics(the pain was in my ear, side of my face and was also giving me headaches, plus I had pain in my teeth! ).
Yesterday I returned to see my regular Dr and he checked my ear, and gave me more antibiotics!!! When the ear first began troubling me I couldn't get a cotton bud down the channel, now I can make it part of the way, like I say its a slow healing process. I am now thinking is it more than an ear infection? I have a small polyp in my left nostril, and I am thinking could this be the beginning of an ear polyp? After the first Dr said it was an ear infection not too much wax, then the second Dr said it was wax and I needed my ears syringing I do not have any confidence in either of their diagnosis!
I will persist with the Hydrogen Peroxide but am thinking about giving the juice of an onion a trial run! I would appreciate any thoughts on what may be the problem with my ear, and if their are any other remedies.
Cheers, rev
Replied by Jeff
(Scottsdale, Az)
02/27/2013

Replied by Karen
(Mi)
02/04/2015

Replied by Tushita
(Phoenix. Az)
03/21/2016

---
Hydrogen Peroxide
Posted by Fentriss (Atlanta, Georgia) on 10/11/2012

I am so excited! I was patient and it actually worked! I am no stranger to home remedies, but I just was not getting results flushing my right ear. I am a professional voice over artist. It's cool to hear out of one ear, but better if you can use two.
Over the Columbus Day Weekend my right ear stopped up, just like my left had the previous week. I cleaned the left ear with a Q-Tip, dumped a little peroxide in it, and it went right back to normal.
For some reason, my right ear was not as responsive. The blockage caused at least a 40% reduction in my hearing. You can't really assess how well you are reading copy with one ear.
This is the first time in my life that my hearing actually was tied to my way of life. So, instead of keeping peroxide in my ear for a minute or two, I did what earth clinic suggested, and after three applications or 10 to 15 minutes, BAM, my hearing was back!
Thank you so much. This site is officially in my health folder bookmarks!
---
Onion Juice
Posted by Patricia (Indiana, US) on 08/12/2014


I used to have chronic dizziness off and on for a few years. I was told it might be benign positional vertigo. After a while the dizziness got worse and I noticed that when I did the "pop your ears" (pinch your nostrils and gently exhale air through your ears to aerate your eustachion tube) thing there would be a crackly sound in my right ear.
My doctor saw no sign of infection with the otoscope. However, he gave me an antibiotic and then an anti fungal to no effect, ditto hydrogen peroxide and iodine and venetian violet had no effect. When I prayed about it (gotta give credit where credit is due but of course you can edit this if you like) the word "onion" came to me later.
On the net I then saw a nurse and others using onion juice to treat ear infections. I put one in a blend with water and then put the mush through a mesh strainer. Next I put that liquid through a thin cloth placed over a glass. I kept this liquid in the fridge.
The liquid went into my ear through an eye dropper. Actually first it went into the palm of my hand to warm it up. After the ear canal was full I would then pop my ears and then suck inward hard and swallow (don't know if that part was necessary or not, just trying to make sure it got under the ear drum). Then I would massage below the earlobe and down through the jaw line as the nurse said, for about 10 times.
It took a few days, several times a day, to get better. Finally something worked!
Re onion being antibacterial, someone I know used green onions, fairly strongly, in a small green smoothie drink to heal diarrhea. Worked for her, though I found cayenne pepper also did the trick.
---
Onion Juice
Posted by Seeking The Nature Faery (Mackay, Australia) on 09/07/2012


Juice an Onion, don't worry if you don't get much out of it as you only need a couple of drops. I have a syringe. Place a couple of drops in the infected ear. It may feel a little warm as Onion has a natural warmth. Do this as soon as the pain is noticed and just before bed. If pain continues next day seek the help of a Doctor. I have never had to use more than 2 doses to clear up any ear infection. But of course I have never left an infection to go rampant. I have 6 kids and never used antibiotics for ear infection as I have used Onions- The Natural Antibiotic.
---
Oregano Oil
Posted by Damo (Brisbane, Australia) on 06/07/2014


Just wanted to add a comment that oregano oil completely cured my ear infection without the need for putting anything in the ear canal.
I had a perforated eardrum which was starting to heal, however I managed to pick up an infection in the inner ear area. My jaw became very painful, could barely chew and was on soft food only.
A long time fan of earthclinic, I looked through the comments and decided that since having a perforated eardrum, I shouldn't put anything in the ear canal itself. What I did do was use oregano oil both under the tongue and externally on the ear.
3 times a day I placed 5 drops under my tongue, and 2-3 drops on my hand then rubbed that onto my ear, behind the lobe and covered as much of it as possible. I also applied a couple of drops to the skin outside of my jaw hinge, giving it a massage at the same time to encourage blood flow.
Results: I was slightly worse off the first morning, however it was all improvements after that. Roughly 20% improvement a day. Now on day 6 and things are 95% back to normal. Amazing.
Warnings: It should be noted that I used a brand of oregano oil that is cut with olive oil. Straight oregano oil is too strong to use on it's own under the tongue or externally. Also, this may or may not be relevant depending on your work place, but it smells pretty intense when you first apply it! I ended up having to skip the lunchtime external application on work days, so just 2x day, however still took it under the tongue 3x day.
Earthclinic has helped me out many times over the years and this is the first time I've felt compelled to provide my own feedback (as there wasn't much on there for this ailment). So grateful for everyone that has taken the time to share their knowledge, and to the sites owners for putting it all together. May it long continue.
---
Otosclerosis Remedies
Posted by Suzieg13 (Poplar Grove, Il, Usa) on 01/18/2012

I have 2 friends state their doctors have told them they have calcium deposits on the small bones in their ears. It caused some loss of hearing in one friend, and the other some dizziness. The doctors told my friends that it is just part of the aging process and to get used to it. Each friend has sought a second opinion with the same results. Looking on the internet the medical term I believe is otosclerosis. Does anyone have information or remedies to get rid of the calcium deposits and help with this type of disorder.
Replied by Sunnyapril
(Santa Fe, Nm)
01/27/2012

Replied by Amber
(Winnipeg, Manitoba, Canada)
04/27/2012

Pat Mc.
(New Jersey)
10/22/2022

Replied by Aviva
(Israel)
09/10/2015

---
Red Ear
Posted by Jill (Sarasota, Fl) on 03/04/2015

I have red ear or hot ear. Has anyone reported this problem? It is only on the left ear and feel like someone poured boiling water over it. Yikes!
Replied by Mama To Many
(Tennessee)
03/05/2015

---
Vestibular Rehabilitation
Posted by Teresa (Kitchener, Ontario/canada) on 01/26/2011


I had problems with one ear for a long time and was always told it was an ear infection. Then I found out about "vestibular rehabilitation" and saw a physiotherapist who specialized in that. Within a few months, I was completely better. It's something to look into and worth it.
I hope this can help someone with these issues.
---