Ear Wax Removal
Posted by Anna (Philadelphia, Pa, Usa) on 02/08/2010


Once I woke up with almost (95%) total hearing loss - I was really desperate. It took only one visit to ENT specialist who cleaned my ears of awful earwax buildup (I blame partially the ear candles which condensed it and pushed back)and my hearing was better than before! You can do it yourself if you are skillful and daring. There was a clue it was earwax: sometimes I heard a popping sound followed by second-long better hearing.
---
Eliminate Vegetable Oils
Posted by Alan (Mexico) on 06/12/2020


For hearing loss, leave out all, and I mean all, vegetable oils in any form. They clog eyes and ears..
Replied by Ana
Canada
06/12/2020

---
General Feedback
Posted by Dooright17 (Fort Meade, Md) on 02/09/2011

I have read that cinnamon and honey help restore hearing loss? I have searched but I can't find what types of hearing loss. All I keep seeing is this: HEARING LOSS: Daily morning and night honey and cinnamon powder, taken in equal parts restore hearing. " Two of my children have a sensori-neural hearing loss and I was wondering if this mixture would benefit them.
Replied by Francisca
Michelbach-le-bas, Alsace, France
02/10/2011

Replied by Rmfol1971
Hickory, Nc
04/15/2011

Replied by Lou
Tyler, Tx
08/25/2015

Replied by Michael
B.c.
02/06/2017

Replied by Michael
New Zealand
02/08/2017

---
Glue Ear
Posted by Zeninfinity (Santa Rosa, Ca, Usa) on 11/01/2011

I am not sure where this post should go or how it should be catagorized? Not sure if "glue ear" is similar to an ear infection or not. Maybe hearing loss too?
Bottom line, this is not a cure but will help drain your ear if you've got a bunch of gunk in it. It did not work right away for me, but over time I could feel the blockage draining.
This worked for me so I just thought I would pass it on. It's called the Galbreath Technique
and it's very easy to do. Basically you are mildly (painlessly) dislocating your jaw in order to open up the passage way that will allow your ear to drain. I did this 3 times yesterday and then once before bed and once when I woke up this morning. I feel much better today.
This is not a cure per say, but there is no doubt getting rid of all that pressure in my ear is a good thing and I believe it will help me on the road to recovery much quicker.
Here's a good picture of the method with accompaning text of an "assisted" Galbreath Technique.
http://www.acofp.org/resources/OMT/articles/1004_1_3.html
Once you grab the concept, you can do this own your own with your own hands.
------------------------------------------------------------------------------------------------------------
I did not try this but there is another alternative way to deal with "Glue Ear". Basically it is blowing up a balloon with the single nostril of the effected side. I imagine this to be a much safer method than blowing out your ears by holding your nose and breathing out. there is a clinical name for this, but I forgot it already.
http://www.gluear.co.uk/parents/how-does-otovent-work.ashx
-------------------------------------------------------------------------------------------------------------
And last but not least here is a youtuber with a Glue Ear remedy. I didn't try this, but was just about to, but then the Galbreath Technique did it's thing for me.
---
Hearing Loss Remedies
Posted by Ks (Ny) on 09/08/2015

Hi,
I am 28 years old and have about 30% high frequency hearing loss in both ears and also suffer from tinnitus. Can you recommend something for my ears?
Thank you
Replied by Mama To Many
Tennessee
09/09/2015

Replied by Sheetal
Chattisgarh
10/02/2016

Replied by KT
Usa
10/02/2016

Replied by Jugal Moondra
Mumbai, India
09/24/2017

---
Humming
Posted by Nature (Portland, Maine) on 12/07/2009


To improve hearing acuity do the following-start to humm, once the humming is going open your mouth and continue the sound,then consciously move the sound up to the ear you have hearing problems with-keep the open mouthed hummm going and make it louder, if a problem in both ears move the sound from one ear to the other. You may be saying that this is impossible but you can really do this. When I practice the humming with the mouth open,(a totally different sound) the longer the better, my husband notices that I do not need the T.V. up as loud. The activity apparently stimulates the nerves in the ears. I read about this natural anecdote to hearing problems years ago. Of course it would depend on the nature of your hearing loss but it is worth a try and you must keep it up every day to retain the advantage.
---
Increase Circulation
Posted by Lydia (Australia) on 06/10/2020


I read something interesting about hearing loss. As I understand it, your inner ears have many small capillaries. People who don't have good circulation can have impeded blood flow in the small capillaries of the ears (and also the eyes, I would assume). Poor circulation can come with age, ill health, heart disease, etc.--the very same things associated with hearing loss.
Therefore, I do believe that saunas and hot baths as well as vigorous exercise (as much as can be safely tolerated), are likely to be very helpful to maintaining and improving one's hearing (as well as eyesight!). Also, it pays to be aware that some prescription medications can have ototoxic effects--as in, they can damage the hearing. In my experience, doctors won't typically warn you because this side effect is considered "rare" (or more likely, hard to definitively link to medication). So the internet is your friend, and just generally, it's best to avoid prescription medications whenever possible, since most of them are prescription-only because they have the potential to cause nasty side effects.
It's not comforting that a serious side effect is rare if you happen to be the one who experiences it.
Replied by Margie
Canada
06/10/2020

---
Potassium
Posted by Karen (Alpharetta, Georgia) on 12/02/2009


Orange Juice/Potassium/Hormone Aldosterone May Cure hearing loss
The other day I drank 6 ounces of OJ and noticed a dramatic, immediate (<5 minutes) improvement in my hearing. After that I researched potassium relative to hearing loss and found there is a correlation between the two. Of course OJ is loaded with potassium. Blood tests can determine if a person is low in the hormone aldosterone and can be added as a supplement
EC: More about Aldosterone on Wikipedia: http://en.wikipedia.org/wiki/Aldosterone
---
Reader Q&A
Posted by Mom (Southern California ) on 03/05/2019

My 7 year old son put little papers into his ear. ENT removed them and saw fluid behind ear drum and said this is common that kids will try to make the ear feel better by putting stuff in the ear. Long story short, I believe the doctor injured his ear drum when he removed the papers and now he's showing a middle ear hearing loss. It's slight and hasn't changed in the past six months. We've had it checked three times. Any suggestions to restore? Thank you.
---
Sensorineural Hearing Loss Remedies
Posted by R.m.ravindra (Bangalore) on 12/13/2013

Dr Sir, M suffering from sensorineural loss from past 5months tired of trying all type of treatment plz help me m still 36yr old have a sweet little daughter who is 1yr. I love to hear her voice. Does drinking magnesium oil along with milk or water helps me or garlic with sesame oil? helps me plz suggest me or earth clinic located anywhere in Bangalore
Replied by Dave
Fountain Inn, Sc
12/14/2013

Replied by Ravindra
Bangalore
08/04/2014

Replied by Jen
Florida
12/16/2015

---
Turmeric
Posted by Barbara (Aiken, South Carolina) on 04/29/2017 23 posts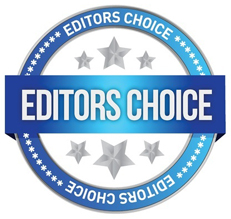 When I saw KT's post, I was gladwilling to try turmeric. I have been taking turmeric capsules off and on because of it's inflammatory properties and had already discovered that it improved my mood. So I began taking two capsules of Turmeric (Curcuma longa) root 1,200 mg five days ago. On the third day, I noticed that I could carry on a conversation with a friend seven or eight feet away sitting on a different piece of furniture and not have to ask her what she said. And she has a European accent! I am continuing the two capsules daily and will report on the outcome. I have had noticeable hearing loss with bad tinnitus for about six years. No injury. I am 67 years old. Thank you, KT!
Replied by KT
Usa
05/03/2017

Replied by Jugal M.
Mumbai, India
06/13/2017

Replied by Eve
Sydney Australia
09/25/2020

---
Posted by KT (Usa) on 04/22/2017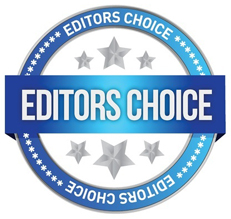 I was taking turmeric for inflammation after ingesting too much manufactured glutamic acid (MSG). It seemed to open my ears up and I could hear so much better.
It should be noted I had a fractured skull with ruptured eardrums decades ago that reduced my ability to hear well. After ingesting turmeric I don't have to have people keep repeating what they say. Sound is no longer "muffled".
Replied by Mama To Many
Tn
04/23/2017

Replied by KT
Usa
04/24/2017

Replied by Edy
Santa Cruz, Ca
04/20/2018

Replied by KT
Usa
04/22/2018

Replied by
Denise
Us
12/29/2018
49 posts
Replied by Eve
Sydney Australia
09/25/2020

---