Grapefruit Tea
Posted by Lisa (NC) on 11/11/2021

★★★★★
I cook my grapefruit peels and pith in a crock pot for several hours with the lid on tight. I also add some lemon. After cooling I fill up ice trays with the liquid and put in the freezer. After freezing I put the cubes in a bag for storage in the freezer.
When I was a child my mother used to quarter cut and cook the whole grapefruit on the stove with enough water to cover the grapefruit. After about 30mins of simmering on the stove she would pour the liquid into a mug and add a shot of bourbon liquor and make us drink it down while still very hot she would then cover us up real tight and put us to bed, next day who ever drank it would be well. I still use this method from time to time but it is great to have some cubes stored away and use them anytime some one feels like something maybe coming on.
---
Grapefruit Tea
Posted by Marcia (California) on 11/11/2021

★★★★★
Actually very good for covid as well - the quinine works like a hydroxychloroquine substitute (the "quin" at the end refers to the quinine). I have added organic lemon pulp to the grapefruit - and the recipe I followed indicated you should not lift the lid for a few hours after the boiling process. I think the suggestion to freeze in cubes is excellent as you can just thaw out a small amount that way. My grandma called this grapefruit bitters and it's a tried and true remedy for all kinds of cold and flu symptoms.
---
Grapefruit Tea
Posted by BevilNC (NC) on 10/30/2021

★★★★★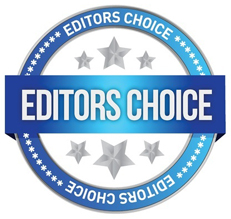 This cured mine and my husband's cousin who had COPD:
So here is the recipe for "OMG I Can't Breath":
Take the peel and as much of the thick white pith as you can get off of two Grapefruits (preferably Organic if not rinse them well underwater prior to peeling)
Place your peels and pith in a small pot that has a good fitting unvented lid.
Cover with just enough distilled water to cover the peelings. (You will need to push them down to get this measurement because they will float as you add the water). Use ONLY distilled water. The fluoride and other toxic chemicals in tap water will concentrate when boiled and you do not want to ingest that crud!
Put the lid on the pot and put on med-high heat just until it starts to boil, then reduce it to a low simmer.
Let it simmer for 2 full hours. ***DO NOT TAKE THE LID OFF A SINGLE TIME DURING THE TWO HOURS! It helps to have a pot with a glass lid so you are certain when it reaches a boil and need to turn it down. The lid acts as a distilling device getting the concentrated liquids back into your pot.
After 2 hours remove it from the heat and let it cool to close to room temperature. Now you can remove the lid.
Strain the liquid into a glass jar that has a lid for storing it in the refrigerator.
Take 1 Table Spoon (15 mls) every 2 hours until symptoms subside.
My pulse ox was 95% when I took my first dose and within 45 minutes it was an easy 98% and I literally felt like I was breathing for the first time in weeks. Within 15 minutes of taking it you begin to cough up a lot of stuff and your lungs clear quickly.
By the way, NEVER EVER EVER swallow anything you cough up at any time in life…always get a tissue or go outside and spit. Your lungs push out things that do not belong there and you do not need to introduce that bacteria into your digestive tract to cause more trouble in your body.
---