DMSO, MSM, Colloidal Silver
Posted by Kay (Ky) on 05/14/2017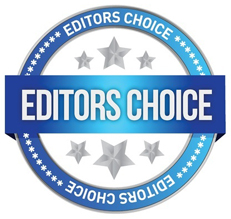 I was diagnosed with copd in 2012. I am 56 and have smoked since I was 16. I now take advair, a rescue inhaler, nebulized albuterol and am on continuous 2L of oxygen 24/7. Its been a long time since I've had a good breath. I discovered this site about 3 or 4 months ago and decided to try the dmso, msm and colloidal silver.
First I put 1/2 teaspoon of dmso mixed with 1/2 teaspoon of distilled water in the nebulizer and just held it in front of my face. This is some strong stuff. I don't think I put the mouthpiece directly in my mouth but I did pull some in my lungs via my mouth. I survived that.
Next I nebulized 1/2 teaspoonful of colloidal silver. This went smooth. About 2 or 3 hours later I started trying to clear my throat. I hacked around for a few minutes and just a small amount of yellow looking junk came up. I then took a dose of advair and I think some of it actually got to my lungs because before I don't think the advair was making it pass the back of my tongue. I did this like 2 days ago. I did Not do any yesterday or today. Today I just did the silver only.
I pulled the oxygen hose off for about 4 or 5 hours. I did get up and went slowly to the bathroom but while getting out of breath a little bit I did not get breathless. Tomorrow I will do the dmso again. I will pull a little more in my lungs. I will do the silver again. same dosages, and I also will put 1 teaspoonful of msm in a bottle of drinking water to drink.
For the last 2 days I have also been taking 1 morning probiotic capsule daily, 2 turmeric capsules daily, 1 vitamin c daily, 2 500mg Coq 10 tablets. This is the best I have felt in at least 3 or 4 years that I remember. It has been almost a year since I've left my home. I have a great husband. I have an even greater God who has led me on this path, because before I started healing myself physically, I made sure I was healed spiritually. I would recommend any spiritual healing before the physical.
I love you all. Take care. Breathe good.
---