Niacin
Posted by Phe (Los Angeles, California) on 03/22/2016

★★★★★
I am happy to report that 1000-1500 milligrams of niacin daily drastically reduced my high triglycerides in just under four months. I am a 41 year old male who was diagnosed with high triglycerides back at end of October 2015. My blood test revealed my triglyceride level was 449 mg/dl (optimal reference range is below 150 mg/dl) which was due in part to being to being overweight, which was a result of poor dietary habits and too much alcohol. Fast forward to February 2016, along with a healthy diet and exercise and the crucial inclusion of daily niacin intake, my triglycerides dropped 80% to 87 mg/dl. I lost about 40lbs in that time but I know that the rapid lowering of my triglyceride level was not only due to weight loss but the niacin which is well-documented for its effect on high triglycerides and cholesterol. Simply stated niacin works.
Replied by Ampy
(Destin, FL)
06/14/2021

---
Niacin
Posted by Gertg (Tenn, US) on 08/26/2014


My cholesterol was inching upward, so I decided to try niacin to bring it down. I got the flush kind because everything I read said that 'no flush, no action on cholesterol'. The first dose (500 mg) I had a reaction--flushing, itching, red all over. Took about 2 hours and I was okay. The next day, I took another dose and had the same reaction only it was gone in 1/2hr or so. Then I missed several days. This morning, I took a dose at 6 a.m. Soon I had the flushing, itching, redness. Got in the shower figuring it would cool me and sooth the itch. Didn't. In fact, I started seeing spots so quickly got out and sat down. It got so bad that I moved from sitting on the toilet to sitting on the floor so I wouldn't fall. I must have passed out, because I don't recall laying all the way down. I then crawled to my bed and laid there for almost 45 minutes. Finished getting ready for work and stretched out on the couch until time to leave. I'm fine now, just some residual itch. Should I not take it anymore? Reduce the dose? Besides being uncomfortable, that was kind of scary. I am thankful that I wanted to try it when I had plenty of time and that DH was there in case I needed more help. Comments? Thanks.
Replied by Mmsg
(Europe)
08/26/2014

Replied by Robert Henry
(Ten Mile Tn.)
08/26/2014

Replied by Bill
(San Fernando, Philippines)
08/27/2014

Replied by Gertg
(Tennessee, USA)
08/27/2014

Replied by Bama
(Bama)
02/14/2016

Replied by Bebe
(In)
03/29/2016

Replied by Kae
(Utah)
09/04/2020

Replied by Donna
(Florida)
11/02/2021

ORH
(TEN MILE, TN)
11/03/2021

ORH
(TEN MILE , TN)
11/04/2021

ORH
(TEN MILE, TN)
11/05/2021

---
Niacin
Posted by Cindy (Ft Lauderdale, FL) on 11/12/2008

★★★★★
High Total Cholesterol, High LDL, High triglycerides, High Lipitor expense, Low bank account balance
All my numbers were greatly improved within 6 months after my visit to www.cholesterolscore.com . This website focuses primarily on the therapeutic use of niacin. The therapeutic use of niacin is nothing less than miraculous. Even my HDL, which had been my only acceptable lipid number, shot from 65 to 92.
All my other cholesterol numbers are now at healthy levels. I had been spending nearly $100 a month in insurance co-payments for Lipitor before switching to niacin. The little bit of niacin flush is nothing much at all. Especially when a year's supply of niacin costs me only $70.
---
Niacinamide
Posted by Lisa (Southern California, US) on 03/02/2015

★★★★★
I started taking 1000 mg of niacinamide, which is vitamin B3, to help me get to sleep. When I went in for my annual check up with the doctor, my cholesterol actually went too low and she told me to lower my dose to raise my cholesterol. It took about 6 months of taking it. Also, niacinamide doesn't make you flush like niacin, and it still worked to lower cholesterol. The only side effect is it makes you really sleepy, so take it before bed.
Replied by Jeff
(Dallas, Ga)
03/23/2018

---
Nigella Sativa
Posted by Art (Tustin, Ca. USA) on 03/05/2013

★★★★★
A recent human study that tested Nigella Sativa (Black Cumin Seed), an increasingly popular supplement, for its cholesterol lowering effects and had some positive results. They tested three different dosages over a 12 week period. The dosages were one gram per day, two grams per day and three grams per day. The two gram dose proved to be the most effective dose and was able to lower LDL cholesterol ( the bad one) and raise HDL cholesterol ( the good one) while lowering triglycerides! That's pretty impressive and there is a definite need for a supplement capable of doing just this with a good safety profile....... unlike the statins which can have some fairly serious side effects in some people.
http://www.ncbi.nlm.nih.gov/pmc/articles/PMC3515953/
Another recent human study also using Nigella Sativa, found that it is also capable of lowering high blood pressure. That's quite a combination!
http://www.ncbi.nlm.nih.gov/pubmed/23436437
Nigella Sativa (NS) is available at most on line vitamin suppliers as well as local health food stores and is reasonably priced as supplements go at the tested dosages in these two studies. NS has shown other potential health benefits and the number of studies are increasing. NS has been used in alternative medicine in other parts of the world for ages. I was able to find NS in 400mg capsules at 60 capsules per bottle for less than $4 online from a popular supplier. To reach the most effective dose in the cholesterol study would require 5 capsules per day or about 35 cents or less per day if my math is correct.
Art
---
Oat Straw Tea
Posted by 1947hoppy (Winamac, Indiana, United States) on 03/25/2013

★★★★★
I had made a submission a couple weeks back inquiring if anyone else had heard about or used oat straw tea. My wife and I have been using it for about a month now for a multitude of reasons. For me, it was for cholesterol. I wasn't sure if or how much it might be working, but recent routine blood work with our doctor for both my wife and myself showed that it works quite well.
My cholesterol has never been as low as it was this time. Total cholesterol had dropped a full 20 points. LDL was down from 101 to 82 and HDL was up from 40 to 56. Triglycerides had dropped from 65 to 45.
My wife's cholesterol had also dropped substantially, but for her the best thing was a 65 point drop in her triglycerides.
We bought it in bulk online, in a 1# bag. We put 2 tblsp in a tea bag and brew it by the pot. I drink most of it, but my wife will drink at least one cup a day. We also add an herbal flavored tea, such as apricot or pomagranate for flavor. The oat straw doesn't have much flavor of its own. My wife also likes to ad a little stevia.
It is relatively cheap. After a month, we have barely put a dent in the 1# bag. There aren't any side effects and its all natural.
Replied by 1947hoppy
(Indiana, United States)
04/12/2014

---
Oatmeal
Posted by Mama to Many (TN) on 07/20/2021

★★★★★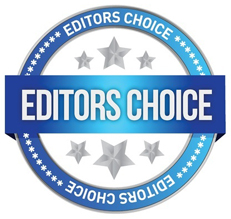 In 2019 our family doctor was concerned about my husband's cholesterol. He is not quick to recommend statins and suggested he try fish oil and COQ10.
My husband was very faithful in taking these supplements for a year. He made no other changes to diet, supplements, exercise, etc.
A year later (January 2020) his cholesterol was higher and his LDL was worse! Hmmphh.
So we dropped those supplements. No use taking them or wasting money on them anymore.
I suggested oatmeal. Like, oatmeal for breakfast EVERY day. I eat a lot of oatmeal and my cholesterol has always been on the lower side. And some studies seem to show that oat lowers cholesterol. He was game.
So every morning for the last six months, (at least 13 out of 14 mornings), he and I have had a bowl of oatmeal together. He made no other dietary changes or changes in exercise or supplements.
Sometimes I make steel cut oats in the instant pot with dried cranberries and coconut flakes. Sometimes I made quick oats on the stovetop and add fresh fruit like oatmeal or peaches. I add a little salt and maple syrup. I put a little butter in his and a little plant butter in mine.
Six months and about 175 bowls of oatmeal later, he had labs done again.
His total cholesterol dropped from 198 to 182. (An 8% drop! )
His LDL went from 140 to 121. (Still higher than desired but a 13% drop! )
His LDL/HDL ratio is back in the "normal" range.
We will continue our breakfast for oatmeal routine. Perhaps over time there will be more improvement. I will let you know!
~Mama to Many~
Replied by Tom
(Los Angelez)
07/23/2021

Replied by Richard
(TN)
07/23/2021

Replied by luma
(hawaii)
08/31/2021

beverly
(Texas)
04/20/2023

---
Oatmeal
Posted by Dan (Malaga, Spain) on 03/04/2009

★★★★★
Cholesterol: I have been eating oatmeal/porridge for breakfast with honey and Brazil nuts for three months. My total cholesterol has droppped from 251 to 199, my triglycerides from 305 to 72. My HDL is 58 and my LDL is 127. I also take a cove of garlic every day and ACV and honey from time to time. However, the cholesterol drop was as a result of the oatmeal. I'm a 46 year old man, quite thin and do almost no exercise. Hope this helps.
---
Oatmeal
Posted by Cammie (USA) on 12/29/2006

★★★★★
morning - oatmeal w. "Smart Balance" spread & baked apple or cut up fresh apple, include skin & cinnamon (no sugar) plus 1 tablespoon psyllium in water at night. Lowered cholesterol 22 points.
---
Oatmeal
Posted by Shirl (Orange, TX) on 10/17/2006

★★★★★
My cholesterol was above normal my Dr put me on Lipitor causing memory issues. So I decided to to stop taking it and eat oatmeal and cinnamon because I had researched natural remedies and this is what I found could lower it. It worked. My cholesterol is still borderline but my HDL and triglecirides are good so my Dr is happy with my results. I have add apple cider vinegar to regimen. Hope everyone has my success. Thank you for your website.
---
Oatmeal
Posted by Veronica (Texas)

★★★★★
I had a cholesterol level of 301. Was told I would have to go on medication if I did not get it down. I ate oatmeal for breakfast for 2 months & got it down to 250. Will keep on going until my next exam in 6 months.
---
Oil Pulling
Posted by Barb (Union, NJ) on 02/21/2009

★★★★★
I started OP first thing in the morning with Sunflower Oil for 12 to 15 minutes about 6 weeks ago because of a recurring gum infection from a gum flap that catches food though I did miss two days a week when away from home. It did the trick, nipping another infection in the bud that started during one of those 2 day lapses before it became inflamed and painful.
Ironically I started OP a couple of weeks before my quarterly blood cholesterol profile which was shockingly lower than it has been in spite of being on Lipitor for years! For the first time in my adult life, total cholesterol dropped below 190 (down 30 points) and LDL below 100 (down 25 points), making me a huge believer in OP. I don't intend to change the Sunflower oil to another unless those numbers go back upwards in a future profile.
Additionally, my teeth are whiter without wearing away enamel, postmenopausal hot flushes have decreased in frequency and intensity, and my morning coffee afterward OP is delicious LOL
---
Omega 3
Posted by Marie (St. Louis, Mo) on 08/22/2009

My triglcerides are high so my doctor put me on omega-3-acid perscription not over the counter. a friend told me about evening primrose oil for thyroid. tell me will the omega help the thyroid and will it hurt to take these two items together? thanks.
---
Omega 3
Posted by Shakir (Omaha, NE) on 05/20/2005

★★★★★
I take regularly a teaspoon of omeg3 fatty acid in oil form , the version with the highest amount of lignin, plus 81 mg aspirin. Though my total cholesterol is still v high , but my trigricrides, has dramatically declined from above 200 to only 107, at the same time my HDL has increased from 32 three yrs ago to 51 in most current check up.
---
Orange Oil
Posted by Mark (La Jolla, Ca) on 06/13/2011

I have read Teds comments on raising HDL- where can one purchase the proper orange oil to injest, a few places I called and asked said it cannot be injested. I recently bought this product, Orange Citri-Chol contains the essential oil Sweet Orange Zest that is high in coumarins which is know to be a blood thinner. Orange Zest is an oral grade essential oil that cuts lipids, or cholesterol in your blood stream. 4 oz. But the price is quite high. Any help would be appreciated.
Replied by Maria
(Gippsland, Australia)
09/13/2011

Replied by Linda
(San Francisco, Ca, Usa)
12/03/2011

---