Vanilla Extract
Posted by Ginger (Seattle, WA) on 04/04/2007


Pure Vanilla Extract (remedy) on Small Burn (ailment): I acquired a small burn to a finger through a cooking mishap. I specifically googled for ways to stop the pain of a (not-third degree) burn, and found this website. I poured a small amount of pure vanilla extract directly on the burn and waited a few minutes. It appeared to have no effect, the pain quite pronounced and unchanged.
---
Vanilla Extract
Posted by Angela (Lexington, KY) on 12/31/2006


Putting a few drops of pure vanilla extract on a minor burn quickly will make the pain stop. You may need to reapply occasionally.
---
Vanilla Extract
---
Vinegar
Posted by Lindsy (Grand Rapids, Michigan) on 01/13/2009


I burn frequently because I am very fair skinned...redness, itching, blisters, peeling, the whole thing. Often. The best cure is the one my grandma made me do when I was young.
As soon as you notice the burn, get out of the sun and soak up some white vinegar with a cotton ball. Dab it on your burn. No measuring. Put it on straight out of the bottle. Don't wipe. Just dab.
Do this regularly and the burn will go away a lot sooner with little to no peeling. The sooner the better with this cure! Don't wait. Also, the smell subsides after a little while. Don't worry about smelling like a big pickle!
---
Vinegar
Posted by Cyndi (Roethis, Austria) on 06/07/2008


I have always known ACV is good for sunburn, one cup in a tub of water and the sunburn is gone! So, when I was at work alone and severly burned my hand, I put ACV in a sink of water with ice cubes. I had to wait until someone else came into work before I could go to the hospital. On and off for about an hour I kept soaking my burnt hand in the ACV solution. When I arrived at the hospital my hand was bandaged and treated and I was told to return the next day to have this treament repeated. The next day I went back to the hospital and as the bandages were removed, the doctor was shocked! The deep red welt, the blister and all signs of a burn were gone.I had only a pink line. When I explained I had used ACV and ice, the staff were amazed! It truly worked a miracle, where I would have had a scar and therapy, I had onle one day of discomfort. I thank my mother for this.
---
Vinegar
Posted by Jessica (Raleigh, nc) on 01/05/2007


I burned my hand from the steam on my tea pot (I never knew how hot that can be!). I sat there with ice, and it still hurt. So I went on here and saw the ACV remedy for burns. I first tried it with gauze soaked in the ACV which was fine, but I wanted to type, so I put on some a white cotton glove (the kind you sleep in with moisturizer) and soaked it with the ACV. It took about an hour for the burning to go away. I took a nap and when I woke up not only had the pain dissapeared but there is nary a red spot on my hand! PS. That tea I was making was for a cold, so while I had the ACV out, I poured some into my water bottle & drank that, and have been sipping it all night. It is about six hours later and I am finally feeling a bit better.
---
Vinegar
Posted by Larry (Saunderstown, RI) on 10/28/2006


Regular vinegar on a sunburn takes the pain out of a sunburn. Growing up in southern Rhode Island sunburns could be pretty severe. I was in a bar one day with a sunburned friend (He said you can't get burned because it was windy out) when the lady bartender suggested putting vinegar on it. Other than smelling like a french fry ( Rhode Islanders put vinegar on their fries) he felt a lot better some quick!
---
Vinegar
Posted by Chet (Mishawaka IN) on 06/27/2006


I was cutting some metal with a torch and forgot i had just cut it and laid it to the side and was cutting another piece when i put my hand down on the one i just got done, cutting the skin instantly... discolored to a sickly grey color from the burn - had a bottle of apple cider vinegar and water i had been drinking. i grabbed it and poured it on the burn. shortly after, most of the pain went away but amazingly it never blistered. worked for me.
---
Vinegar
Posted by Alicia (Spanaway, WA) on 03/17/2006


ever since i was little i've always used apple cider vinegar to take the sting out of a bad sunburn. It smells really bad, but it took the sting away almost immediately, and as a child, that was a very important thing. It also kept my skin from peeling..
---
Vinegar
Posted by Tim (Camphill, PA)


After burning my thumb badly on the oven, I soaked it in organic apple cider vinegar for a few minutes and the severe pain stopped immediately! Within an hour I completely forgot I had even burned myself -- I couldn't feel a thing. And no scar!
---
Vinegar
Posted by Stacey (Seattle, Washington)


My best friend's mom swears ASV works on burns. When I recently burned my thumb on the oven I immediately poured some in a small cup and soaked my thumb in it for awhile and sure enough!.....no burn pain, no scarring!
---
Vinegar
Posted by Linda (Little Rock, MS)


If you burn yourself, put ACV on the burn. The burn will stop burning quickly and will not blister as bad, if at all.
---
Vinegar
Posted by Verna (Bellingham, WA)


I have been using Apple cider vinegar for a long time. Once I accidentally put my hand on a burner that had just been turned off. My hand had a rings on it from the burner. I quickly laid my hand in a plate of raw vinegar. No burn scars or pain.
---
Vinegar
Posted by Chris (Santa Rosa, CA)


ACV really works ! I couldn't believe it. After ten min. the burn went completely away!
---
Vitamin E
Posted by Shiningstar (Gainesville, Fl) on 09/07/2009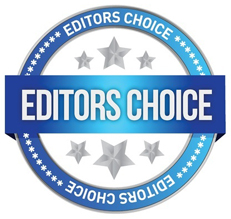 My husband had 3rd degree burns and went to the hospital burn unit. His face had nose, ears, facial skin and neck burned. Also hand and back. ER spent 5 hrs pulling sand out of his face which caused him to swell up so bad he almost died from that.
As soon as we got on the burn unit, my health food store lady came up and brought me Vit E. I bit the end off of 100 capsules and put them on him.
Drs said he would not be able to shave (if he lived) for a yr and hand would not work unless 5 yrs of Physical Therapy. After 4 days of them torturing him I took him home wrapped in a sheet. Continued Vit E, Vit C and lots of others and he was back to work soon. But he did look so bad (to others) that people stopped to ask if we needed an ambulance. He went back to the hospital and they refused to believe that he had even been there.
The hospital administrator kept up with him for years as he had no pain and no scars and healed perfectly. I discovered that other countries use Vit E and other things that WORK but our hospital system is about money. We settled with the insurance company for 1,200.00 for vits and the hospital bill.They said they had never settled a claim like his for less than 5 M.
Replied by Gean
(Salina, Ks)
09/08/2009

Replied by Shining Star
(Gainesville, Fl)
09/11/2009

Replied by Kathy
(Dubois, Pa)
09/11/2009

Replied by Rw
(Southwestern Virginia)
05/03/2018

---