Urine
Posted by L J (Los Angeles, California ) on 06/30/2016


If yu ever get a burn on any part of yr body use urine...It's known to heal the skin leaving no scar at all.. I've used it for years if I ever burn or cut myself. Once had a bad coffee burn on my hand ..I went into the bathroom, peed into a cup then poured that all over my burn.. I let it air dry and wow the pain was instantly gone. I even healed a burn I had in my forehead from my curling iron. The urine instantly helped heal the burn..xoxo
---
Urine
Posted by Sandy (San Francisco, California, Usa) on 01/22/2012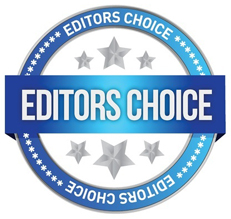 It took my husband literally YEARS to convince me of this, but it really works like magic for burns: As soon as possible after you burn yourself, pee on it. As in, go to the toilet and hold your burnt hand in your urine stream. The sooner you do this, the less tissue damage.
My husband is an avid fisherman and he'd been telling me that all fishermen know this trick, but I confess I thought it was just a fish story. Then one day, after years of rejecting this suggestion, I was cooking for a dinner party; we were expecting several guests within an hour. In a distracted hurry, I opened the oven and reached in and took hold of both sides of the pan with my bare hands (ouch!! ). I watched as my hands began to blister, and realized I'd soon have third-degree burns on most of the surfaces of both palms, and further food preparation seemed out of the question. This was an emergency, and my usual slow-healing approaches with aloe, honey, etc. Would be inadequate to save my dinner party. SO, long story short (too late! ) I ran to the bathroom and peed on my hands. When the warm liquid hit the burns, it HURT even more, but only for maybe three seconds. Then, the pain began rapidly subsiding. I held my hands up and watched in amazement as the blisters went down. Within five minutes, all the pain was gone and all that was left of the burns was a little pinkness. I washed my hands and went back to my cooking as if nothing had happened!
I understand why no one talks about this even on the Internet, because it's a gross-out to think a person (especially a COOK) would urinate on their hands. BUT, soap and water cleans up the residue after the medicine has done its magic. If you're like me, you'll be revolted at this suggestion, and ignore it... Until maybe someday when you're faced with a serious burn and a situation in which you NEED to heal immediately. The best thing about this absolutely effective burn cure is that you'll always have the remedy with you.
---