Tiger Balm
Posted by Hank (Moorestown, NJ) on 07/26/2009


I haven't tried baking soda for burns yet, but the last time I got a burn I put Chinese Tiger Balm (available in most Asian grocery stores) on and it had the same effect. It brought the stinging down significantly and after 2 applications the hurting went away.
---
Tomato Paste
Posted by Joanna (Geelong, Vic, Australia) on 12/10/2010


Burns: Just place tomotoe paste to the affected area for up to 30 mins then wash off with cold water, repeat process if needed.
---
Toothpaste
Posted by Guest (Duluth Mn) on 12/28/2015


I was pulling cookies out of the oven and I slipped and burnt myself. I ran it under cold water, but that only stopped the pain for a few minutes. After that I tried Aloe Vera and that subsided the pain for a bit. Then I found this website and saw from a previous comment that toothpaste was good. It really helped. Just apply to the burn leave on for a few minutes then rinse of. It really helps.
---
Toothpaste
Posted by Taylor (Belle Fourche, Sd) on 07/11/2015


I attempted the tin foil remedy for a burn but it didn't seem to work, so I also tried the toothpaste remedy. It is working great so far! . All I had to do is add a layer and run cold water over it, and repeat! I love it!
---
Toothpaste
Posted by Isabel (Tampa, Fl) on 07/05/2015


This week I got a bad burn with a hot liquid from removing it from the microwave. I was at work and had very few options, somebody suggested to put a toothpaste. It was a Godsend. The burning stopped immediately and I kept working.
---
Toothpaste
Posted by Sandra (Houston, Tx) on 06/17/2012


My mom told me about toothpaste for burns while she was visiting a few days ago. I listened but it was one of those things I just figured was an old wives tale. Well, today my hubby was using the smoker to cook meat so I thought the built in BBQ was off. It was not. I leaned my arm on it for a second and it sizzled! After running inside and putting my arm under cold water for about 10 minutes, I put a good about of white Colgate toothpaste on it. I can't believe I am going to say this but it feels so much better. I let the water run on it for another 5 min to let the toothpaste dissolve and I put another thick coat on it. It is feeling really good now. I also took ibuprofen as well to help with any swelling. The skin on my arm is not broken anywhere so I felt safe trying the toothpaste. It really has worked so far!
Replied by Jazmin
(Lakewood, Washington)
09/30/2012

Replied by Connie
(Golden, Co)
04/05/2014

Replied by Anonymous
(Anon)
05/28/2014

Replied by Megan
(England)
03/05/2016

Worked Temporarily

---
Toothpaste
Posted by Nancy (Concord, CA) on 06/12/2009


My sister applied toothpaste when I dropped a curling iron on my arm a couple Christmas' ago and it really worked. I've been using it ever since and am GRATEFUL today for that remedy. Yesterday I got on my boyfriends new motorcycle, just to see how it felt, and I burned my leg on the HOT tail pipe. I had one leg in the air (swinging it over the bike) as I leaned my other leg into the pipe, so it was sizzling there for a moment until I got my other leg down and could move it. I immediately knew it was a bad burn and came in looking for the toothpaste. I layered a generous amount over it like I had been shown, and covered the area with a gauze rap. It was a little "sensitive" for a few hours but NOT painful. I was told by my sister to always keep it wrapped over night so I took it off this morning and washed the toothpaste away. It's a bad burn, and its definitely blistered but it doesn't hurt. I KNOW from prior burns that this would have hurt like crazy still today if not for the toothpaste! Thanks Judy!!
Replied by Beth
(Cincinnati, Ohio)
10/08/2012

---
Toothpaste
Posted by Mike (Powell River, B.C.) on 01/19/2009


my wife had told me that when you have a burn use tooth paste.well i thought she was crazy. but i guess its some remedy in croatia that they use .... well long storey short i tried it one day and it worked. all you do is put as much or little as you want on your burn and let it sit and dry up .wash it off maby a few minutes later. (15-30mins)..so my wife is not crazy after all...love you hun =-)
---
Toothpaste
Posted by Molly (Bradenton, FL, USA ) on 11/26/2008


Toothpaste really does work for burns. When I burn myself cooking, I put a thick layer on the burn and the next day when I take it off (if it hasn't already rubbed off), there is no burn mark left behind.
---
Toothpaste
Posted by Tim (Columbus, Ohio) on 06/17/2008


re: small burns and toothpaste -- YES!!!!!! Spread a little bit of toothpaste on a burn i got from bein a stupid kid and the burns stopped hurting after about 20 minutes. go get some toothpaste, rub some onto the burn, and it will sting, be better, sting, be better, but after a while the pain just stops.
---
Toothpaste
Posted by Jessica (Maryville, Tn.) on 06/07/2008


I just burnt my hand while taking a pan out of the oven. I put toothpaste on it. After about 10 mins the pain is almost gone! It really works! I just smeared a good coating on.
---
Toothpaste
Posted by Anj (London, UK) on 11/28/2006


Whatever small or severe burns, spread toothpaste on it and it will stop the burning sensation in ten to thirty minutes depending on the severity of the burn. After the toothpaste has dried, leave overnight and next morning the burning sensation would be gone. Mostly people use colgate toothpaste. All our families have always used this remedy since more than fifty years.
---
Toothpaste
Posted by Mara (Toronto, Canada) on 09/25/2006


The cooling effect of toothpaste always calms down a fresh burn... Always works for me... and my mom who seems to burn her self alot working around the oven
---
Urine
Posted by L J (Los Angeles, California ) on 06/30/2016


If yu ever get a burn on any part of yr body use urine...It's known to heal the skin leaving no scar at all.. I've used it for years if I ever burn or cut myself. Once had a bad coffee burn on my hand ..I went into the bathroom, peed into a cup then poured that all over my burn.. I let it air dry and wow the pain was instantly gone. I even healed a burn I had in my forehead from my curling iron. The urine instantly helped heal the burn..xoxo
---
Urine
Posted by Sandy (San Francisco, California, Usa) on 01/22/2012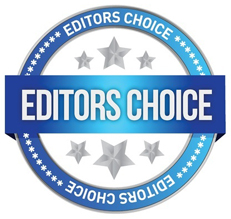 It took my husband literally YEARS to convince me of this, but it really works like magic for burns: As soon as possible after you burn yourself, pee on it. As in, go to the toilet and hold your burnt hand in your urine stream. The sooner you do this, the less tissue damage.
My husband is an avid fisherman and he'd been telling me that all fishermen know this trick, but I confess I thought it was just a fish story. Then one day, after years of rejecting this suggestion, I was cooking for a dinner party; we were expecting several guests within an hour. In a distracted hurry, I opened the oven and reached in and took hold of both sides of the pan with my bare hands (ouch!! ). I watched as my hands began to blister, and realized I'd soon have third-degree burns on most of the surfaces of both palms, and further food preparation seemed out of the question. This was an emergency, and my usual slow-healing approaches with aloe, honey, etc. Would be inadequate to save my dinner party. SO, long story short (too late! ) I ran to the bathroom and peed on my hands. When the warm liquid hit the burns, it HURT even more, but only for maybe three seconds. Then, the pain began rapidly subsiding. I held my hands up and watched in amazement as the blisters went down. Within five minutes, all the pain was gone and all that was left of the burns was a little pinkness. I washed my hands and went back to my cooking as if nothing had happened!
I understand why no one talks about this even on the Internet, because it's a gross-out to think a person (especially a COOK) would urinate on their hands. BUT, soap and water cleans up the residue after the medicine has done its magic. If you're like me, you'll be revolted at this suggestion, and ignore it... Until maybe someday when you're faced with a serious burn and a situation in which you NEED to heal immediately. The best thing about this absolutely effective burn cure is that you'll always have the remedy with you.
---