Chlorophyll  
Posted by Mike (Gadsden, Alabama) on 08/10/2015


I've had bad breath for 20 years and worked in industry and sales. I've tried gastroenterologist, dentist orthodontist and ENT. Drove 150 miles to dental clinic in Atlanta. All to no avail. Still had bad breath. In my local health food store to buy coconut oil, for oil pulling talked with sales person. She suggested chlorophyll liquid. Three days later no bad breath. I can't believe it. A lot of stress gone. Chlorophyll liquid couple of ounces a day in orange juice.
---
Posted by Gayle (Germantown, Md,usa) on 11/11/2010


I had my bad breath off and on for almost 24 years now and I tried all kinds of remedies but it comes back every now and then. I surf thru the internet last week and found liquid chlorophyll as one of the remedies of any body odor. So I tried it last night taking 1 tbsp after brushing my teeth and when I woke up ask my son to smell my breath and he was amazed that it doesn't have any smell at all. I hope this is it and I thank God for giving me this product which may be the final solution to my problem. I hope this will help you. Also I started taking primadophilus once a day but I think the one that really help me is the liquid chlorophyll. You just have to be careful because it stains in your clothes. It has a green color.
Replied by Akbor
Dhaka, Bangladesh
11/15/2010

Replied by Gayle
Germantown, U.s.a
11/26/2010

Replied by Lisa
No, Fl
08/03/2011

Replied by Zariah
Seattle, Washington
08/14/2011

Replied by Susan
Dallas, Tx
08/15/2011

Replied by C. Marie
Atlanta, Ga
08/16/2011

Replied by Lisa
Anywhere
09/26/2011

Replied by Abler
Bklyn, Ny
03/06/2012

Replied by Lisa
Anywhere
03/07/2012

Replied by Abler
Bklyn, Ny
03/08/2012

Replied by Kris10
Dubai, Uae
02/10/2013

Replied by Ed2010
Oakville, Canada
02/10/2013

Replied by Roula
Arlington, Virginia, Usa
02/10/2013

Replied by Vishal
Los Angeles, Usa
05/24/2013

---
Cinnamon and Honey  

First thing in the morning, gargle with one teaspoon of honey and one teaspoon cinnamon powder mixed in hot water. Breath stays fresh throughout the day.
---
Coffee Bean  
Posted by Sp (Nashville, Tn) on 05/19/2010


Chew on coffee bean for bad breath. It really does works and works better than breath mints. I used to carry mints in my purse, now I carry coffee bean with me. A friend of mine from Ethiopia told me about this. She said that coffee bean even works on garlic breath. So I tried it and she was right.
Replied by Jj
Columbia, South Carolina
11/20/2011

Replied by Walter
Hoffman Estates, Il
01/22/2012

Replied by Saba
Mentor, Oh
01/23/2012

---
Colloidal Silver  
Posted by Grammie4u (Duncan, Bc, British Columbia, Canada) on 07/20/2011

I make my own Colloidal Silver and my friends husband had a very bad case of halitosis. I gave him a bottle about eight years ago and he brushed his teeth with it and swallowed an ounce every day. They have bought their own machine since then and he hasn't had it since. Also, he hasn't turned silver like some of the talk shows said he would.
Replied by Lisa
Anywhere
11/15/2011

---
Cream of Tarter  
Posted by Diana (New Zealand) on 01/09/2007


Just wondering if you have heard of the healing capabilities of Cream of Tartar? It was suggested on an Alternative Health Message Board. Since trying it I haven't suffered bad breath anymore..its meant to get rid of candida out of the body and the brain. Alot of people use it to stop smoking. There isn't alot of info on the web about it.
Replied by Dream
Manila, Phils.
02/28/2009

---
Deep Breathing  
Posted by Alfred (Bangkok, Thailand) on 10/21/2010

INFO.. GOOD FOR EVERYONE.
"Deep breathing saturates the blood with oxygen. These oxygen-laden red blood cells carry a negative electrical charge. The blood actually moves thru the body electrically. This is how and why blood is able to go thru the entire body so quickly.. Three quarts of blood goes through our capillaries every sixty seconds.. That is why it is important to breath deeply for 5 min. Every day."
(info from 8.3 C. S. West)
Alfred
Replied by Francisca
Michelbach-le-bas, Alsace, France
10/23/2010

---
Diatomaceous Earth  
Posted by Jenny (Winchester, England) on 08/04/2011


For bad breath, I take a level desertspoon of diatamaceous earth once per day in a drink, works a treat
Replied by Kimber
Ca
02/10/2016

---
Flossing  
Posted by Maria (Miami, Florida) on 03/06/2011


Hello, I am a Dentist from Venezuela and a Registered Dental Hygienist in Florida. Along more than 18 years of dental practice and experience dedicated mostly to the Dental Hygiene area I have become to learn that there are several causes for bad breath or "Alitosis" like dry mouth, stomach problems, cavities, etc but the MAIN cause of this condition is "LACK OF DAILY FLOSSING". Most of the people who suffer from this condition just DON'T floss. When you don't floss ALL contacts between ALL your teeth, plaque builds up under your gums and between your teeth, in less than 8 hours this plaque becomes BACTERIA and of course, with time if not removed properly, it turns into hard deposits of tartar. This is a chronic process. Lack of flossing can also led other type of health problems that can affect vital organs like the heart, kidneys, lungs, uterus, ovaries, etc.
Replied by Tinabones
Houston, Texas
05/02/2015

Replied by Erika
Usa
02/26/2016

---
Garlic Tabs  
---
General Feedback  
Posted by John (Washington, US) on 01/08/2015

I am in my early 60's. Bad breath has plagued me my entire life. I have tried every possible method. I have been to the Monel Chemical Senses Center in Philadelphia, Penn, Dr. Preddy was the one I saw. He ran me through a series of tests, sent me to a dentist, interviewed my wife and came to the conclusion, "Yes there is something", but gave me nothing to solve problem. My wife has said she thinks I make this up because my brother told me I had BB when I was young. I do not know why she can't smell me.
A lot of others have said they can or body language indicates so. I am sure you can relate to the following: Rubbing of their noses, offering you gum or mints, a sort of wrinkling of their face, as if trying not to inhale, even had one guy tell me I needed to have my teeth cleaned. I go to a dentist twice a year and have my teeth cleaned. I have a physical with blood work annually. All numbers in normal range. My doctor tells me I am in excellent shape. Confided in my dentist, but no suggestions or ideas.
I can smell it and taste it. Ranges from fecal smell, the dead smell and vomit. Tried flossing, having tonsils removed because of pearls (at age 28), tried Dr. Katz products, use a Hydroflosser water pick, nasal irrigator with saline solution, scraping tongue, brushing tongue, the chemical products available (3 different manufacturers), apple cider vinegar, hydrogen peroxide , baking soda, chlorophyll (tablets and liquid), Probiotics, Acidolphillus, colloidal silver and I am sure some others I have forgotten. Results are the same: helps at first, then it returns. It never leaves.
I can go through my morning regimen, which lasts 15 minutes, and within 30 minutes can smell my breath. It has become an obsession. I have a good personality and a college education and most people either overlook it or tolerate my problem. I was in sales prior to starting my own businesses, which involves sales. The majority of the help on the market try to treat the symptoms. I have not encountered anyone or company that tries to treat the cause. It does not matter what one eats or drinks. I know people that have horrible hygiene and do not have BB. I know people that do not use deodorant and have no body odor. I know people that have similar life style, smoke, drink and eat similar products that do not have BB.
The study I would like to see would be to find the chemical makeup of those that do not have odors and compare that to those that do. There is something they have that neutralizes the odors internally. Just my opinion. I have gone 3 months without drinking because of a diet that did not include alcohol. Somewhere, in the back of my mind, I thought it was the fact that I drank beer. Love to play golf and drink beer with my friends. Not so, BB is present whether I drink or not. Currently, I am not drinking because of a medication I am taking to help with rheumatoid arthritis. Supposed to take for 6-9 months. One month into it now. Still have BB.
Not writing this to give any cures or ask for advice, because for some of us, there are no solutions. To read this, one would think that I am a pessimistic person. Furtherest from the truth. I own several successful businesses and deal with a lot of different people. An eternal optimist that believes I can do anything I set my mind to try. Except I can't overcome this problem, which is very frustrating. I miss the kisses with my wife. Even though she says she can't smell me, we don't kiss. I have been in a terrible automobile accident and almost lost my leg and have recovered (as completely as I could). I am not a quitter.
So, I guess the message of this entirely too long dissertation, is this: Deal with your affliction as best you can. Keep trying whatever you think helps. Don't give up. If someone doesn't want to be around me because I have BB, they are going to miss out on some great stories, business opportunities and just good times. It is their loss. I can't help my problem and I have tried my entire life to overcome it....sorry. I have never reduced this to writing or told this to anyone. Thanks for listening.
"Never mistake my Kindness for Weakness"
Replied by Timh
KY
01/10/2015

Replied by Kt
Usa
01/09/2015

Replied by Happymomma
Midwest, US
01/09/2015

Replied by Brian
Sth Aus
01/10/2015

Replied by Jenn
Cobbora, Australia
01/11/2015

Replied by Kt
Usa
01/10/2015

Replied by Helpyourself
Texas, US
01/11/2015

Replied by Jb
Ny, US
01/21/2015

Replied by Kt
Usa
01/21/2015

Replied by That70sguy
Il
02/17/2015

Replied by Cal
Australia
08/18/2015

Replied by Anonymous
Los Angeles
02/03/2016

---
Posted by Franky (Singapore) on 10/13/2014

This is all great information - thanks everyone. I have been a halitosis sufferer since puberty & have a good routine (including scraping/hydrogen peroxide & baking soda mix) as well as excellent oral hygiene. The one thing I am missing is real feedback - my wife has given me some at different stages of the day which has been useful but I would really value some more honest feedback. If anyone is Singapore/Malaysia based (or even London as I am there often), please let me know.
---
Posted by Yusuf (Leicester, England) on 09/25/2011

Hello, I recently stumbled upon this website and I have to say it is a god send for me, so much information about natural cures, a Big Thank You to all the posts, keep it up, you don't realise how many people your helping.
The question I'd like to ask is I recently started using Apple Cider Vinegar as a mouthwash and every time this brown speckles, sometimes like thick mucous thing (sorry only way I can think of describing it) comes out, anyone know what it is?
I recently read that some lemon or lime juice with 3x rose water, so 1/4 lemon juice, 3/4 rose water is very good for bad breath elimination, it kills all the bad bacteria and it makes your breath smell fresh, I read it in a herbal book but never tried it myself, so anyone that does, let me know if it works.
I'd greatly appreciate if someone can answer my question for me.
Thank you and keep up the good work.
Replied by Lily
Ca, US
12/08/2014

Replied by Katzie
Calgary
02/10/2016

---
Goldenseal and Echinacea  
Posted by Sandra (Near Atlanta, Georgia) on 05/06/2007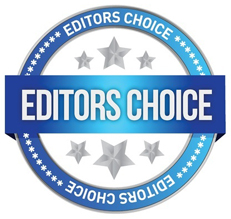 Thank you for this site. It is so informative and helpful! I discovered it a few months ago after I did a search for more information on oil pulling after hearing about it on a radio show. Since then I occassionally browse your site. I have yet to try the oil pulling, but I have started using Apple Cider Vinegar and the Blackstrap Molasses. I have not been consistent with the Blackstrap Molasses, but it has helped me. I am anemic with a fibroid & feel the difference in my energy & appearence. I have been using the ACV every day. I drink it in the mornings and I also put it in bottled water & take it with me to work to sip on all day. This has helped me with bad breath and is strengthening my gums and teeth.
I also want to share something that will stop bad breath that I have not seen discussed anywhere. I know from personal experience how big this problem can be. Perhaps my experience will help someone who is hurting and needing help as I was. I quit a very good job because of my problem. I suffered a lot of hurt and embarrassment not to mention the financial stress of being unemployed. At the time I could not see another solution to my problem. My job required talking on the telephone with customers all day long and being in close quarters with many co-workers. I could not afford to go to the dentist. Even though I had that job I was not yet eligible for dental insurance. I wish I'd found the solution before I quit. I had very bad breath from infected gums and an infected tooth with a hole in it. I tried all kinds of things, but nothing would stop the smell. I tried several things and added more things as I discovered them. (Peroxide, baking soda, lots of vitamin C, etc.) Then I decided that I could temporarily plug up the hole with cotton soaked with Tea Tree Oil. Then I started using some dental wax to cover the cotton. That helped a lot, but the smell & taste from the infected tooth came back after a very short period of time.
Then one day I decided to see what herbs the herbalist Dr. John Christopher recommended for my problem. In that search I found information on Echinacea. He said this herb actually eliminates foul odors and fetid discharges. It's anti-putrefactive, and arrests pus formation. Also it is an excellent healing agent wherever tissue decay is taking place and it is a blood purifier.
I immediately found some Echinacea and Goldenseal capsules that I had sitting around and took some. Then I opened one of the capsules and poured some of the powder in the hole in my tooth and packed it with the Tea Tree Oil soaked cotton. This WORKED! The Echinacea & Goldenseal powder got rid of the odor! It's getting rid of the infection. It turns out that Goldenseal is also good for periodontal disease. It also helps with digestive disorders that might cause bad breath. I'm thrilled! I now have another good job that is in some ways better than the other one. It also requires that I talk to customers on the telephone all day and be in close quarters with co-workers. Everything is fine there. I have not been to a dentist yet, but my bad breath and gum infection is under control. I will eventually have to go to the dentist to have the hole filled, but I am so happy that this problem is solved. No more embarrassment from having bad breath and I don't have to make an expensive trip to the dentist without insurance.
Again, THANK YOU for this site. You don't know how much you're helping by the information you provide.
Replied by Divine Jaudian
Dammam, Saudi Arabia
10/01/2014

Replied by Pat
Ghana
10/20/2015

Replied by Oinoi
America
11/25/2015

---
Good Oral Hygiene, Nasal Cleansing and Supplements  
Posted by Angel (Miami, USA) on 02/28/2008


topped my bad breath with good oral hygiene, nasal cleansing and supplements.
I removed a piece of popcorn kernel from under my gum which had a terrible smell. After that, my dentist and doctors said I was in good health but I still had bad breath for the next 2 years.
My oral routine is now an enzyme promoting toothgel and mouthwash(that treat my dry mouth and contain xylitol), floss, a tongue scraper, and an anticeptic oral cleanser containing carbamide. I floss, then crape my tongue gently. Then put 10 drops of carbamide gel on my tongue, mix with saliva and spit. I put 3 drops of carbamide gel on my soft bristle toothbrush then brush my teeth, gums, cheeks and tongue. Rinse and gargle with mouthwash. That's ususally three times a day. And about 3 times a week I polish my teeth, etc before I brush -- mix in my hand of 1 tsp each of baking soda and salt with a little water.
I cleanse my sinus/nasal area with a nasal irrigator a few times a week with 1 tsp each of salt and baking soda. Or twice a day if I am having sinus problems.
The other key was treating my sinus/post nasal problem with whole food supplements that contain supercritical garlic and oregano. Also changed my mouth and body's smell with a whole food supercritical antioxidants blend like tumeric, clove, ginger rosemary. And sip plenty of water through the day to stay hydrated. If I chew gum, it contains xylitol.
I needed to do a better job of brushing when and how I should. My body just needed supplements to be more healthy. The byproduct is I generally just feel better. The best thing is for the first time in years, I am not self conscious when I kiss my husband.
Replied by Kobby
Accra, Ghana
05/24/2011

---