Activated Charcoal, Eliminating Grains
Posted by Melie (North Carolina) on 09/15/2015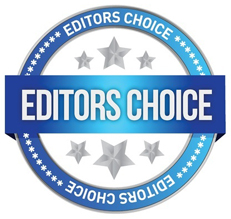 Bad Breath:
I have tried hydrogen peroxide, acidophilus and liquid chlorophyll. But none had the immediate effects that the activated charcoal had along with eliminating grains (accept flaxseed) from my diet.
I take 3 capsules a 2-3 hours before bed with a large glass of water.
One day, I was grocery shopping and was hungry so I decided to buy my favorite sushi at the sushi bar. I ate it then went to work and my breath smelled bad. I went to the bathroom and brushed my teeth, then tried to mask the odor with mint gum but it did not help. I realized then that the rice in the sushi was most likely the cause and eliminated rice from my diet.
It's been about a month now any my breath is much improved. I am thankful for the sushi incident because it pinpointed the rice as one of the causes for the bad breath. When I went back grocery shopping, I bought smoke salmon and ate it without any strong after affects.
I am blood type o + and my current diet consists of vegetables, meat, fish, poultry, fruit and flaxseed, which some might consider Paleo. I have eliminated dairy, wheat, and grains, (accept flaxseed). I hope that this information benefits someone.
---
Goldenseal and Echinacea
Posted by Sandra (Near Atlanta, Georgia) on 05/06/2007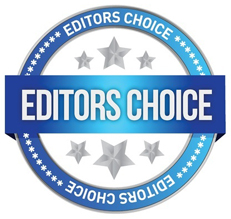 Thank you for this site. It is so informative and helpful! I discovered it a few months ago after I did a search for more information on oil pulling after hearing about it on a radio show. Since then I occassionally browse your site. I have yet to try the oil pulling, but I have started using Apple Cider Vinegar and the Blackstrap Molasses. I have not been consistent with the Blackstrap Molasses, but it has helped me. I am anemic with a fibroid & feel the difference in my energy & appearence. I have been using the ACV every day. I drink it in the mornings and I also put it in bottled water & take it with me to work to sip on all day. This has helped me with bad breath and is strengthening my gums and teeth.
I also want to share something that will stop bad breath that I have not seen discussed anywhere. I know from personal experience how big this problem can be. Perhaps my experience will help someone who is hurting and needing help as I was. I quit a very good job because of my problem. I suffered a lot of hurt and embarrassment not to mention the financial stress of being unemployed. At the time I could not see another solution to my problem. My job required talking on the telephone with customers all day long and being in close quarters with many co-workers. I could not afford to go to the dentist. Even though I had that job I was not yet eligible for dental insurance. I wish I'd found the solution before I quit. I had very bad breath from infected gums and an infected tooth with a hole in it. I tried all kinds of things, but nothing would stop the smell. I tried several things and added more things as I discovered them. (Peroxide, baking soda, lots of vitamin C, etc.) Then I decided that I could temporarily plug up the hole with cotton soaked with Tea Tree Oil. Then I started using some dental wax to cover the cotton. That helped a lot, but the smell & taste from the infected tooth came back after a very short period of time.
Then one day I decided to see what herbs the herbalist Dr. John Christopher recommended for my problem. In that search I found information on Echinacea. He said this herb actually eliminates foul odors and fetid discharges. It's anti-putrefactive, and arrests pus formation. Also it is an excellent healing agent wherever tissue decay is taking place and it is a blood purifier.
I immediately found some Echinacea and Goldenseal capsules that I had sitting around and took some. Then I opened one of the capsules and poured some of the powder in the hole in my tooth and packed it with the Tea Tree Oil soaked cotton. This WORKED! The Echinacea & Goldenseal powder got rid of the odor! It's getting rid of the infection. It turns out that Goldenseal is also good for periodontal disease. It also helps with digestive disorders that might cause bad breath. I'm thrilled! I now have another good job that is in some ways better than the other one. It also requires that I talk to customers on the telephone all day and be in close quarters with co-workers. Everything is fine there. I have not been to a dentist yet, but my bad breath and gum infection is under control. I will eventually have to go to the dentist to have the hole filled, but I am so happy that this problem is solved. No more embarrassment from having bad breath and I don't have to make an expensive trip to the dentist without insurance.
Again, THANK YOU for this site. You don't know how much you're helping by the information you provide.
---