Apple Cider Vinegar  
Posted by Karen (California) on 07/19/2016


I have tried soaking ace bandage in apple cider vinegar for a bone spur. Put in plastic bag overnight and my foot by next morning my area that was very swollen had almost gone down to normal. I was diagnosed with bone heel spur and calcification and Dr.wanted to do surgery and sever my tendon. No way. PLEASE try the vinegar and overnight and maybe a few times. It works. Believe me.
Replied by Sharie
Mesa, Az
10/28/2016

Replied by Mama To Many
Tennessee
10/29/2016

---
Posted by Clatterbuck (Beltsville, Md) on 07/02/2016


I have a bone spur and walking had become really painful, especially when I woke up in the morning. I tried vinegar and it worked.
I soaked a washcloth in apple cider vinegar, wrapped it around my heel and put my foot in a gallon sized food storage bag. My husband thought I was crazy. I kept the bag and washcloth on my foot for about two hours (while I watched TV) for three evenings. My foot feels so much better. It's not perfect, but so much better. I can walk again without pain. I don't know how it works, but it does. I am going to keep using it until there is absolutely no discomfort at all.
---
Posted by Karlenn (Idaho Falls, Id) on 07/21/2014


I had to hop on here and let you know that ACV has helped my bone spur (maybe even eliminated it?) pain 100%. I had plantar fasciitis for a year, which then created a bone spur. Through physical therapy, I feel that the fasciitis is finally gone, but the spur remained and caused a new, different kind of pain. I'm a ballet teacher and really didn't want to have surgery, because it would put me out of commission for two months. In desperation, I did a google search, found this website, and, nervous about drinking ACV, applied it topically.
I have one of those foot braces that keeps your foot flexed while you sleep, which turned out to be perfect. I would soak a washcloth in ACV, ring it out, and wrap it around the base of my heel. Then I tied a grocery bag around it (it reeks. You gotta contain the smell...)Then put my foot brace over the top of the bag. Then tied a handkerchief over the outside of the heel to keep it pressed right against the skin all night. The next morning, I could walk with zero pain. It got sore as the day progressed, but not nearly as bad as usual. I've been doing it for a week now and it has been amazing. I can dance and jump and turn with my students again. So grateful for this site and the reviews people have given. Now I have a pulled tendon on my other foot and found that ACV works for that, too. Thank goodness for ACV.
Replied by S Barringer
Lansing
10/15/2014

Replied by Alice
Greer, Sc
08/15/2015

Replied by Dena
Woodstock, Ga
12/26/2016

---
Posted by JO ANN (CLEARWATER, FLORIDA) on 07/23/2005


I HAVE BEEN VERY SICK FOR 14 YEARS, WITH ARTHRITIS AND SEVERE BONE SPURS. LAST MONTH A LADY HEARD ABOUT MY SICKNESS AND GAVE ME THIS RECIPE. 1-64 OZ.PURE APPLE JUICE, 1-64 OZ.PURE GRAPE JUICE. 1 CUP APPLE CIDER VINEGAR. MIX WELL, PLACE IN YOUR REFRIGERATOR, DRINK 1/3 CUP OF MIXTURE 3 TIMES A DAY.I WAS ALSO TOLD TO TAKE 250 MG. MAGNESIUM OXIDE,(this promotes bone and muscle health, AND 250 MG.SUPER B-COMPLEX.TAKE AS INSTRUCTED ON BOTTLE. GOOD LUCK!
Replied by Celest
Denver, CO
05/28/2009

Replied by Mary
Massapequa, New York
05/11/2010

Replied by Linda
Sugarcreek, Ohio
05/30/2010

Replied by Maral
Peoria, Il
07/21/2010

Replied by Danielle
Casselman, Ontario
05/23/2011

Replied by Brandie
Bloomfield, Nm
05/26/2011

Linda
Carmel In
02/23/2016

Replied by Ladyliza
Los Angeles, Ca
09/27/2011

Replied by Julie
Corpus Christi, Texas
03/04/2012

Replied by Carole
Marysville, Michigan
04/20/2012

Replied by Johng
Brighton, Uk
10/05/2012

Replied by Chopper
Columbus, Ohio/usa
12/26/2012

Replied by Dhiraj
Ahmedabad, India
07/28/2013

Replied by Lp
Talkeetna, Ak
06/10/2014

Replied by Zakariya
London
05/15/2015

Replied by Mama To Many
Tennessee
05/15/2015

Replied by Lawrence
New York
08/13/2015

Replied by Mama To Many
Tennessee
08/14/2015

---
Apple Cider Vinegar, Blackstrap Molasses, Baking Soda  
Posted by Angela (Rosebud, Australia) on 11/01/2013

About 4 years I got a recipe for ACV, Blackstrap and Bicarb to cure spurs, which I used and it did. But now a friend of mine would like the recipe but I can't remember to the ratio and I can't find it on your site any more. Could someone please help with it. Thanks, Regards Angela
Replied by Debi
Los Angeles, California
12/13/2013

Replied by Digibook
Missouri
04/01/2014

---
Apple Cider Vinegar, Ginger and Turmeric  
Posted by Jj (Canada) on 10/06/2015

To treat Bone Spurs, you suggest 3 treatments:
Apple Cider Vinegar ("1 tablespoon in 1 glass of water, twice a day), Ginger, and Turmeric
re Ginger: "Dr. Weil suggests a standard treatment dose of two 500 mg tablets three to four times a day" > how much fresh ginger is equivalent to a 500mg tablet?
re Turmeric "take 400-600 mg three times a day" > how much dried ground turmeric is equivalent to 400-600 mg?
I have bone spurs in my fingers… I suppose from typing on the computer keyboard—any suggestions or direction towards more information re preventing them-- eg are there certain types of keyboards that help with this?
Any other suggestions about the prevention of Bone Spurs – eg nutritionally?
thank you :)
Jj
Replied by Sharon
Tennessee
10/08/2015

---
Bone spurs and PH balance  
Posted by Jayne (California) on 06/29/2015

Your article on how to dissolve bone spurs incorrectly states bone spurs are a result of too much acid in the system. Bone spurs are a result of too high a PH, or too much alkaline. Almost every other thing I've read supports this, and contradicts your statements about too much acid.
EC: Thanks. We'll research this more and make adjustments to the introductory article.
Replied by Shawn
Queensland
09/02/2016

---
Cabbage Leaves, Kombucha Scoby  
Posted by Inara (Australia) on 11/11/2016


I have Pump Bump (Haglund's Deformity) more than ten years. Physio and med. doctors can't help. Spent lots of money and wasted time. What helps wonderful to reduce swelling is fresh cabbage leaves. I apply it not only all night but even keep it on during all day when staying home. No mess and no pain. Also very effective to reduce swelling is Kombucha's scoby. Without these precautions my foot get swollen afternoon and evening. Also I taken Boswellia tablets 3x . I'm still need some advice how to get rid of inflammation. I refused take antibiotics - doctor prescribed Voltaren.
Sorry for poor English( Its my third language). I hope cabbage leaves and scoby will help to some people.
---
Castor Oil  
Posted by Lisa (Thousand Oaks, Ca, Usa) on 10/07/2012

I have a bone spur on one of my hips due to the stage 4 osteoarthritis I dealt with. Of course, the stem cell therapy has taken care of my hips and I am swimming quite a bit these days. So now, the hip pain is gone but my muscles get pretty sore these days! A welcome exchange, for sure!
The one thing I have noticed is, the bone spur which I saw on my x-ray when I went for my treatment is still apparent when I run my hand over my right hip. After doing research, I see castor oil can rid bone spurs. So, yesterday I began using it. I noticed that there are no posts regarding castor oil as a remedy for bone spurs here on EC. I'm excited to try this to see the results take hold.
Is there anyone out there who has actually used this castor oil for bone spurs successfully? I have used other Edgar Cayce remedies with success so I anticipate the same for this. Still I would love to hear from anyone who has actually done this. Thanks, Lisa
Replied by Tracy
Mississauga, On
11/24/2014

Replied by Helen
Mn
09/15/2015

---
Diatomaceous Earth  
Posted by Lisa (Texas) on 03/17/2015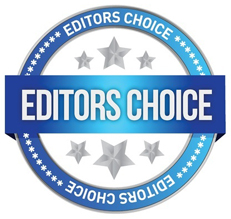 For bone spurs, try taking 1 1/2 tablespoons of food grade Diatomaceous Earth every morning and late afternoon. DE boosts your energy levels and can keep some people awake when you should be sleeping.
My bone spur is gone from my right heel, and the neuropathy, which developed after having a bone spur surgically removed from my left foot, is completely gone.
The arthritis in my ankles and wrist has subsided, as well.
I bought mine from a Farm Store and paid $20 for a 10 pound bag, which should last me 8 months. Good Luck...
Replied by Cecilia M
Edmond, Ol
12/30/2015

Replied by Lonny
Seattle, Wa
09/02/2016

---
DMAE Detoxification  
Posted by Sarah (Richmond Heights, CA) on 12/23/2006


Bone spurs are often a result of fluoride ingestion, primarily from fluoridated water and/or dental treatments. DMAE detoxifies fluoride as shown by years of clinical findings at the Bioenergy Balancing Centers in California.
---
Replied by Paulapooh66
Boston, Ma
07/31/2011

Replied by Kojak
Erie, Pa
04/22/2013

Replied by Ellen
Brooklyn, Ny
02/08/2015

DMSO  
Posted by Allen


Hello, I am looking for herbs, etc, that I can use topically, and/or internally with DMSO, to reduce, or eliminate bone spur growth in my cervical spinal chord channel. I have been using DMSO mixed with natural ingredients since the mid 70's and have seen many miraculous results, both in and on my own body and the bodies of friends. Thanks for you time and efforts.
---
Posted by Ted (Bangkok, Thailand) 386 posts

Bone spurs are caused by ineffective calcium metabolism or excess calcium. What you need to do is find some food rich with silica, such as horsetail, or get some chemical alternative such sodium metasilicate.
Secondly, you need boron supplements to allow proper calcium bone metabolism.
Thirdly, proper bone metabolism also depends on proper levels of potassium which is found in bananas and electrolyte drinks. Magnesium is abundant in leafy dark green vegetables that is taken or eaten in raw. Take also sunflower seeds (salted or unsalted) as they are rich in magnesium.
DMSO helps with absorption, but don't forget that a 1/4 teaspoon of sea salt per liter of water will also be helpful with the bone conditions. Dosages of magnesium in form of magnesium chloride is about 500-1000 mg/day. Boron is best at about 5-10 mg/day. Silica supplements is about 100 mg/day. Most people in U.S. are actually silica and boron deficiency. Israel's drinking water is high in boron which is why they have relatively low in bone spurs compared with U.S. I suspect that excess calcium and excess fluoride is a major culprit in bone spurs - everyone with bone spurs seems to use fluoride toothpaste and seems to interfere with calcium metabolism. This happens in plants also, which is why pesticides must be low in fluoride for it stunts plant growth as well.
DMSO With Horsetail  
Posted by Tracy (San Augustine, Tx - Usa) on 07/28/2011


If you are using DMSO as a carrier for herbs to treat BONE SPURS topically, two of the best herbs to use are HORSETAIL (Scouring Rush) & STINGING NETTLE (Urtical Diorica). I would suggest adding the liquid extract to the DMSO instead of the dried herb. Equal amounts of each would probably be okay. Herbs & homeopathic remedies high in silica content have been used a long time to treat bone spurs & help remove them. The herbal teas of the same plants can be used internally to treat the condition, as well.
Replied by Warren
Fountain Hills Az
09/07/2016

---
Gelatin  
Posted by Suzi (Belize) on 11/18/2014


Has anyone ever heard of using Knox gelatin to get rid of bone spurs? My mother used it several times and once I had them and it worked. I don't remember the amount though.
Replied by Lorna
Florida
05/09/2015

Replied by Wierdstuff
Timbuktu
02/26/2016

---