DMAE Detoxification
Posted by Sarah (Richmond Heights, CA) on 12/23/2006


Bone spurs are often a result of fluoride ingestion, primarily from fluoridated water and/or dental treatments. DMAE detoxifies fluoride as shown by years of clinical findings at the Bioenergy Balancing Centers in California.
---
DMSO
Posted by Raindear (Pahrump, Nv) on 01/17/2021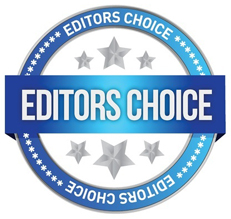 About a month ago I closed my right hand into a fist and saw I had a lump the size of a pea on my index finger knuckle. My husband suggested it might be a bone spur. I started putting DMSO on it. I used the DMSO about four times over a week or 10 days. I noticed that the lump was shrinking about 4 days into the treatment. It is now almost gone. I am so excited that I just had to share.
---
DMSO
Posted by Allen (USA)


Hello, I am looking for herbs, etc, that I can use topically, and/or internally with DMSO, to reduce, or eliminate bone spur growth in my cervical spinal chord channel. I have been using DMSO mixed with natural ingredients since the mid 70's and have seen many miraculous results, both in and on my own body and the bodies of friends. Thanks for you time and efforts.
Replied by Denis
(Tuckahoe, Ny)
11/05/2017

---
DMSO
Posted by Ted (Bangkok, Thailand) 384 posts

Bone spurs are caused by ineffective calcium metabolism or excess calcium. What you need to do is find some food rich with silica, such as horsetail, or get some chemical alternative such sodium metasilicate.
Secondly, you need boron supplements to allow proper calcium bone metabolism.
Thirdly, proper bone metabolism also depends on proper levels of potassium which is found in bananas and electrolyte drinks. Magnesium is abundant in leafy dark green vegetables that is taken or eaten in raw. Take also sunflower seeds (salted or unsalted) as they are rich in magnesium.
DMSO helps with absorption, but don't forget that a 1/4 teaspoon of sea salt per liter of water will also be helpful with the bone conditions. Dosages of magnesium in form of magnesium chloride is about 500-1000 mg/day. Boron is best at about 5-10 mg/day. Silica supplements is about 100 mg/day. Most people in U.S. are actually silica and boron deficiency. Israel's drinking water is high in boron which is why they have relatively low in bone spurs compared with U.S. I suspect that excess calcium and excess fluoride is a major culprit in bone spurs - everyone with bone spurs seems to use fluoride toothpaste and seems to interfere with calcium metabolism. This happens in plants also, which is why pesticides must be low in fluoride for it stunts plant growth as well.
Replied by Paulapooh66
(Boston, Ma)
07/31/2011

Replied by Kojak
(Erie, Pa)
04/22/2013

Replied by Ellen
(Brooklyn, Ny)
02/08/2015

---
DMSO With Horsetail
Posted by Tracy (San Augustine, Tx - Usa) on 07/28/2011


If you are using DMSO as a carrier for herbs to treat BONE SPURS topically, two of the best herbs to use are HORSETAIL (Scouring Rush) & STINGING NETTLE (Urtical Diorica). I would suggest adding the liquid extract to the DMSO instead of the dried herb. Equal amounts of each would probably be okay. Herbs & homeopathic remedies high in silica content have been used a long time to treat bone spurs & help remove them. The herbal teas of the same plants can be used internally to treat the condition, as well.
Replied by Warren
(Fountain Hills Az)
09/07/2016

Replied by Suzi
(Weatherford, Tx)
04/26/2017

---
Gelatin
Posted by Suzi (Belize) on 11/18/2014


Has anyone ever heard of using Knox gelatin to get rid of bone spurs? My mother used it several times and once I had them and it worked. I don't remember the amount though.
Replied by Lorna
(Florida)
05/09/2015

Replied by Wierdstuff
(Timbuktu)
02/26/2016

---
Milk Soak
Posted by Kay (Destin, FL) on 05/01/2014

In response to Lynn's post from 2008:
..."I have a question and I don't know if anyone has an answer, but my brother in law has a bone chip on his ankle. He has had surgery once to "fix" it but it didn't work, the pain is back, and he is once again, walking with a cane. I don't know how big this bone chip is, but is there anyway to either dissolve the bone chip, or to get the bone chip to attach to his ankle?"
Bone spurs can be disolved by soaking in milk until they are weakened and reabsorbed into the body. To hasten & enhance the process, massage the bone spur while soaking. People with bone spurs on the feet use a tennis ball in the soaking pan and roll it around with the foot to help breakdown the bone (while soaking in milk), thereby lessing painful spurring. It can takes weeks/months of regular soaking depending on the size/loction of the spur.
---
Mimosa
Posted by TAN KOON PENG (SINGAPORE, SINGAPORE) on 06/20/2008

Mimosa is useful for bone spur. It is also useful for detoxing our body of toxins. It is an effective Cancer Killer as it can get rid of toxins which is one of the main cause of Cancer. Our body when clear of toxins can function well and allow our immune system to effectively kill the Cancer cells naturally.
For Medical uses, the pink flower, red stem type of mimosa is most useful. All parts of mimosa can be used to treat Cancer but the most important part is the roots. Mimosa can be soak overnight for easy washing. Mimosa should be cook in very low flame for 2 to 3 hour as this process can get rid of the mild toxins in this useful plant.
18 red dates and 12 slices of old ginger should also to added for better results.This herbs should be taken on empty stomach for best results.If you are not a vegetarian, you can also add some garlic for better results. After taking this herbs patients can expect to pass out black and smelly feces.
Mimosa is also effective for internal injury, diabetes, kidney problems, liver problem, diarrhea, skin problems, arthritis, urinary tract stone, rheumatism, anti-aging, child fever, relieve cough, clear phlegm, sprain injury, insomnia, gastric infection, clearing excessive heat in body, promote urination, bronchial infection, child indigestion, stiff neck, bone spur, piles, thyroid, blood purifier etc etc.
If fresh mimosa is not available, you can buy it from chinese medical shop.
Bone spur patients are to abstain from kang kong, carrot, banana, celery, peanut.
NOTE: Not suitable for pregnant woman.
Please share with others if you have any feedback after using this herb.
Replied by Bee
(Baltimore, MD)
10/18/2008

Replied by Karen
(Nuevo, Ca Usa)
08/10/2011

---
Multiple Remedies
Posted by Rickdl (New York, Ny) on 10/09/2015


My xrays in recent months revealed that I have hip bone spurs as a result of moderate hip arthritis and I am only 40. Clearly disappointed... did a lot of reading on natural remedies and have started trying the following:
1. Apple Cider Vinegar (1 Tbsp per day diluted in 500ml water)
2. Glucosamine Chondroitin (Glucosamine 1500mg/day)
3. Supplement containing Vitamin A, C, D3, E, B1, B2, B6 and B12 and also has Mg, Copper, Boswellia Serrata,
4. Vitamin D3 1000IU (1 tablet daily)
5. Once in a while I take Calcium Magnesium (333mg/167mg resp)
Its been 6 weeks since I started on this protocol and have seen some relief to my hip pain. If any of you have tried other remedies please share. I am heavily counting on ACV, Glucosamine and Mendamine to reverse my condition if possible to the least slow my progression.
FYI, I am not in pain but some discomfort occasionally in groin and buttock area. Feel the pain when I get in/out of car but its a very mild pain. Also, I walk on treadmill for 2 miles (30 mins) everyday for 4 to 5 days a week for last few weeks.
Replied by Nesty
(Highton, Australia)
10/10/2015

Replied by Om
(Hope Bc Canada)
10/11/2015

Replied by Rickdl
(New York, Ny)
10/13/2015

Replied by Nesty
(Highton, Australia)
10/14/2015

Replied by Larry
(Fairfax, Va)
10/14/2015

Replied by Rickdl
(New York, Ny)
10/14/2015

Replied by Mama To Many
(Tennessee)
10/14/2015

Replied by Rickdl
(New York, Ny)
10/15/2015

---
Multiple Remedies
Posted by Arshia (Woodridge, Ill, Usa) on 04/01/2013


Hi, I need some advice on my pills I'm taking, I'm 37 went to dr for pain in neck found out its a bone spur due to bad posture of my neck as I am a hair stylist always tilting on one side and I have doing it for almost 9 years.
I started DMSO rubbing twice a day
magnesium 500 mg once a day
2 pills of vitamin C 3 times a day
Lysine 1000mg Once a day and ACV 2 twice a day.
Now I have noticed that my joints keeps cracking and makes noise and my left arm muscles hurt a lot as if someone is pulling from inside. I my calcium ok or what should I do. my feet hurt a lot and feels tired at all times.
Am I doing anything wrong, it worries me, Ted please guide me with right amount or if I'm missing on anything. Please reply soon. Ty for the feedback and comments would be really appreciated. ty again.
Replied by Netra Dandekar
(India)
03/30/2016

Replied by Jean
(Nc)
02/13/2018

Replied by Idot13
(Co. Dublin)
07/16/2020

---
Multiple Remedies
Posted by Bancheck (Idaho Falls, Idaho) on 04/11/2010


I am 45 and I have bone spurs on my spine, feet, and hands. One bone spur on my right thumb ruptured in 2002. I lost some function in my right hand to the point of getting my thumb caught and broken twice. I was 380 pounds, pre-diabetic, and walking on broken bones in my feet quite often (Lots of broken toes and my right ankle). Last October 2009 I was hurting and could not breath (Darth Vader had more stealth then I did).
I am a man that should be in his prime but I was unable to work. My ego was more then broken.
I found the solution and in the last 6 months I've been experimenting to make sure its the real deal. Here it is:
First- Vitamin D3 6000 IUs a day (get a non-oil preparation)
Second- No oils, No fried food, No deep fried food, and NO MARGARINE of any kind
Third- No soda of any kind (lowers body pH for 36 hours)
Fourth- Lots of eggs, butter, and avocados real fat (if it won't rot in three days or less don't eat it)
Fifth- Meat needs to be cooked under 210 Degrees for a longer time to keep the fat body ready (the flavor and texture is so much improved anyway).
Sixth- There is no such thing as an essential carbohydrate sugar, starch, or fiber (think of these as fertilizer for good and bad bacteria and fungi in the intestines and body) Celiac and Fungi both produce a intestine damaging protein that stops mineral absorption. If eating the fiber gluten doesn't trip it sugar feeding a fungi may. This intestinal distress can last 2 weeks per episode of gluten eaten.
Seventh- Body pH is the problem. Your bones are part of the body's endocrine system. the bones bank minerals for use in hormone production. however they also dump large amounts of calcium into the blood stream to counter low blood pH if needs be. Bad fats (even bottled olive oil) and carbohydrates lower body pH causing such an event.
Eighth- Eat salt, good sea salt, you need salt to make hydrochloric acid to digest food and absorb minerals (chloride ion from salt). You need sodium bicarbonate made in the pancreas and kidneys to get the minerals to the cells. (sodium from salt)
Ninth- get 60 essential minerals, 16 essential vitamins, 12 essential proteins, and 3 essential fatty acids daily. I have been using a supplement with a good balance. But, I have 7000 to 12000 MG Calcium with Boron, copper, and the rest in combination with clean gelatin to rebuild my bone matrix and tissue.
Tenth- I drink high pH waters with an ORAC count below -300. I also drink (Ferric Ferrus salt in my water) This salt in an aquarium will support both salt water and fresh water fish simultaneously in the same water for years.)
Eleventh- to get my fungi under control I've been using 1 teaspoon sodium bicarbonate in 8 or 12 Oz water every morning for 1 month then off for 2 weeks then 1 more month.
Twelveth- eating less good food daily keeps the body from taxing pH reserves and builds bones back faster. Bone spurs are a symptom of osteoporosis. It can be healed in 6 months (documented). I've made progress I can walk again and my weight is falling off, My diabetes went away, and I haven't broken a toe in months still fighting with the fungi. Gluten hides in a lot of food. Just a little stops the bones healing until my guts heal in usually two weeks per episode.
More notes:
Pasteurized milk will not help but hinder the healing of bones. Raw milk has a balance of enzymes, proteins, fats, calcium, and other minerals and vitamins, However, pasteurizing milk kills the enzymes throwing the amino acid (protein), fatty acids, and mineral pH (Calcium and other minerals) out of balance in so much that it requires additional calcium and minerals to now digest the milk.
Homogenized milk imbalances the minerals and fatty acids even more as once homogenized milk fat no longer needs to be digested to leave the intestine wondering in the blood stream unsupervised.
Replied by Bancheck
(Idaho Falls, Idaho)
04/14/2010

Replied by Redbird
(Montgomery, Alabama)
11/14/2010

Replied by Karen
(Nuevo, Ca Usa)
08/10/2011

Replied by Gayle
(Camp Springs)
07/10/2015

Replied by Jemmren
(Cobbora)
02/26/2016

Replied by Daryn
(Bolton, Ct)
02/28/2018

---
Plumbing Washer
Posted by Ross (New York, US) on 09/05/2014


Heel spurs are the easiest to remove and I mean remove. No operation needed. Just get a plumbing washer that fits comfortable, tape it to your heal exactly centered to the bone spur with duct tape.
Pain will be gone, and you will feel just a mild discomfort. After about two weeks (the more you walk or run the faster the results) you will see a white spot in the middle of the washer. Walk another couple of days just to be sure, then remove the washer, get a good sterilized needle, go into the white spot (you will hardly feel anything) about half inch and come out. Now squeeze the entire heel moving toward the center of the white spot and out comes the calcium that was misdirected because you did not take enough magnesium and vitamin K.
Replied by Carolyn
(Lake Elsinore, Ca)
03/11/2015

David
(England)
02/19/2016

Replied by Charity
(Faithville, Us)
03/12/2015

Replied by Ron
(Annapolis, Md)
09/13/2015

Replied by Michele
(Lynwood, Ca)
02/05/2016

Replied by Peter
(Malaysia, Kuala Lumpur)
03/07/2016

Replied by Verna
(Grants Pass, Or.)
12/26/2016

Replied by Heidi
(Ottawa, Ontario)
09/10/2020

---
Turmeric
Posted by Nina (West Palm Beach, FL) on 07/17/2009

Hello-I am SO happy to have found this site!!! I am really suffering from bone spurs in my neck, and have just started putting one tablespoon of tumeric in green iced tea.. I am a muralist, and have to paint lots of ceilings... Has anyone else out there have more suggestions besides the tumeric? As much as I would like to stop doing such physical work, I have no choice in todays' economy! Thanks - Nina
EC: Interesting article on bone spurs: http://www.spine-health.com/conditions/back-pain/bone-spurs-osteophytes-and-back-pain
Replied by Roy
(Elijay, Ga)
08/16/2011

---
Vitamin K2
Posted by Whisperingsage (Ca) on 08/30/2017 47 posts


Vitamin K2 (Not K1) which drives the calcium to the right places and drives calcium away from the wrong places. Yes, when I have it in stock, (it's expensive) my wrists and thuimbs are strong, but when I run out they hurt again. But more than this, K2 also keeps your blood vessels clear.
Replied by Waltz
(India)
09/04/2017

Replied by Susan
(Ca)
12/26/2017

---