Coconut Oil
Posted by Tom (Regina, Sk) on 08/03/2010


Re: Coconut oil for asthma
Almost certainly, the key reason it works is the lung surfactant secreted by the epithelial cells is almost solely palmitic acid, which by weight in coconut oil is 9%:
http://www.scientificpsychic.com/fitness/fattyacids1.html
Here is the reference for this:
http://www.lewrockwell.com/miller/miller33.1.html
Saturated fats play many important biologic roles. They are an integral component of cell membranes, which are 50 percent saturated fat. Lung surfactant is composed entirely, when available, of one particular saturated fat, 16-carbon palmitic acid. Properly made with this fat, it prevents asthma and other breathing disorders. For nourishment, heart muscle cells prefer saturated long-chain palmitic and 18-carbon stearic acid over carbohydrates. Saturated fats are required for bone to assimilate calcium effectively. They help the liver clear out fat and provide protection from the adverse effects of alcohol and medications like acetaminophen. Medium-chain saturated fats in butter and coconut oil, 12-carbon lauric acid and 14-carbon myristic acid, play an important role in the immune system.
---
Coconut Oil
Posted by Michelle P (Kenosha, WE) on 02/22/2008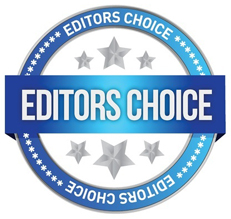 My 9 yr. daughter has been on every asthma medication known to man. She was diagnosed before she was two and has been on numerous antibiotics, steroids taken orally and inhaled and of course albuterol. These medications just seem to help the symptoms but nothing ever made her truly better. I found your site and decided to take matters in to my own hands. I started giving her 2 tbsp of coconut oil per day and eventually was able to wein her off all her medications. The coconut oil is amazing!!! I wish I would have known about this years ago. I started the coconut oil about 6 months ago and in those 6 months she has had only 5 minor attacks.
Replied by Colleen M.
(Fenton, Mi)
02/25/2016

Mama To Many
(Tennessee)
02/25/2016

---
Coconut Oil
Posted by Mary-Ellen (Melbourne, Australia) on 01/06/2006


started taking coconut oil as i had been reading all the literature on it so thought i would give it a go and can't believe the difference in my asthma... also energy levels as i am a woman of 50 and at times have low energy levels due to hormones so anyone who reads this i say give it a go or you will never know..!!!!!!!!!!
---
Coffee
Posted by Wanda (Marysville, CA. U) on 12/29/2008


My youngest daughter has had asthma since she was 6 years old. Her doctor told me that if we were ever out camping or such away from medical help, giving her a strong cup of coffee would help her until we could reach a hospital.
---
Coffee
Posted by Kelly (Calgary, AB) on 04/09/2007


I'm having a mild asthma attack at work and looked up remedies and tried the black coffee, and it's working. It's a good trick to know since you can grab coffee just about anywhere.
---
Coffee
Posted by K (Antigua) on 10/14/2006


My husband was given a strong dose of coffee when he was young and since then he has never had a problem with asthma.
---
Coffee
Posted by Brian (Newark, OH) on 05/28/2006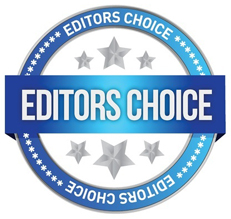 If I am out, and have forgotten my albuterol inhaler, and I'm having difficulty breathing -- I head to starbucks, caribou, or wherever else I can go for an espresso or a giant cup of coffee. The caffeine acts as an anti-inflamatory agent -- it helps to reduce air-way swelling. While it's NEVER a good idea to leave without your medication -- it's always a good idea to have an alternate, just in case (and hey, who doesn't want an excuse to splurge for capuccino or espresso every once in a while)!
---
Coffee
Posted by Tamara (NYC) on 04/23/2006


i infrequently get asthma attacks usually cold weather or allergens set it off- sometimes stress or pet hair. I forgot my inhaler and i got a very scary attack on a warm day in april that was full of pollen. I was in a van travelling to work and couldn't catch my breath for quite awhile- when i arrived i had two cups of black coffee (i usually put milk or soy milk in my coffee) and i think it helped. However in the future i will try mullein tea or another type of herbal remedyas i dislike relying on the albuterol.
---
Coffee
Posted by Tiffany (Weymouth MA) on 10/16/2005


If you have asthma and you do not have your inhaler with u drink a hot cup of black coffee to stop an asthma attack.
---
Coffee
Posted by Stephanie (Norfolk, VA) on 05/12/2005


I've had asthma for about 6 years now and I've found that a cup of coffee help attacks.
---
Cold Shower Therapy
Posted by Isabel (Sydney, Nsw Australia) on 07/15/2011


I can certainly vouch for the cold shower remedy. After normal shower I turn up the heat to the hottest possible before it's actually burning for about a minute, then turn almost all the hot off. I have a shower rose that you can hold rather than a fixed one, this helps as I can start on the legs first then work up to head and chest and back. It's important to breath deeply while doing this, you will notice your breathing becoming more intense naturally with the shock but really try to push all the air out of your lungs as this gets rid if the toxins faster. I only leave cold on for about 15 seconds. You won't feel cold stepping out of shower, you will feel warm and indeed invigorated and rejuvenated. I have been doing this for about 3 weeks every day and yes my asthma has improved. Also for those on cleansing regimes this is a great one too.
---
Cold Shower Therapy
Posted by Tim (NSW Kitchener, Australia)


I decided to finish every normal 'hot shower' with a blast of totally cold water, after reading a book by an old healer by the name of Jethro Kloss. Anyway, I am a bad asthmatic, and used to get sick around 6 times per year. When I got sick it really affected my chest, with huge amounts of mucous, and real bad asthma.
Now I rarely get sick (it boosts the immune system as well as circulation), and if I do it's usually just a mildly sore throat. I wish I could better explain the massive difference this has made. Even if you feel sickness coming on, a cold shower will often stop it in its tracks.
---
Cold Shower Therapy
Posted by Lisa (London, England)


I ran into this page by accident, while looking up treatments to help my chronic asthma. I gave it a try and felt amazingly envigorated and my asthma seemed to improve almost immediately as I was having a bad breathing day. Also my skin feels great. I will continue.
---
Colloidal Silver
Posted by Jennywren (Perth, Western Australia) on 05/23/2013


Yea. Having suffered from bronchitis attacks for years and years, which brought out my asthma, I finally took the plunge and nebulised with colloidal silver. Here's what I did:
Day One - Five minutes of nebulising in the morning and fifteen minutes before bedtime. Day Two: Fifteen minutes in the morning, five minutes at noon and fifteen minutes before bedtime. Day Three: Fifteen minutes in the morning and ten minutes before bedtime
In three days it had all cleared up! That was last February, and I haven't had bronchitis since.
---
Colloidal Silver
Posted by Maddy (Nottingham, Nottinghamshire,UK) on 12/07/2006


I have asthma and bronchiectasis (Chronic Obstructive Pulmonary Disease). Was diagnosed 8 years ago. I was suffering from monthly (sometimes twice monthly) chest infections, and had to take antibiotics for every outbreak and becoming more and more resistant and sensitive to the drugs. I started using Colloidal Silver in my nebuliser about a year ago now and have not had a chest infection since. As soon as I feel my sputum changing (from clear to yellow) I use the colloidal silver and the infection does not develop any further. Some times I have to do it more than once, but mostly once is enough. I hope this will help anybody out there that is struggling with the same problem. Good luck!!
---