Coconut Oil
Posted by Tom (Regina, Sk) on 08/03/2010


Re: Coconut oil for asthma
Almost certainly, the key reason it works is the lung surfactant secreted by the epithelial cells is almost solely palmitic acid, which by weight in coconut oil is 9%:
http://www.scientificpsychic.com/fitness/fattyacids1.html
Here is the reference for this:
http://www.lewrockwell.com/miller/miller33.1.html
Saturated fats play many important biologic roles. They are an integral component of cell membranes, which are 50 percent saturated fat. Lung surfactant is composed entirely, when available, of one particular saturated fat, 16-carbon palmitic acid. Properly made with this fat, it prevents asthma and other breathing disorders. For nourishment, heart muscle cells prefer saturated long-chain palmitic and 18-carbon stearic acid over carbohydrates. Saturated fats are required for bone to assimilate calcium effectively. They help the liver clear out fat and provide protection from the adverse effects of alcohol and medications like acetaminophen. Medium-chain saturated fats in butter and coconut oil, 12-carbon lauric acid and 14-carbon myristic acid, play an important role in the immune system.
---
Coconut Oil
Posted by Michelle P (Kenosha, WE) on 02/22/2008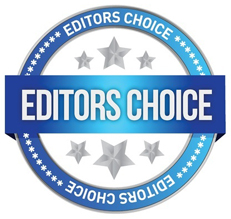 My 9 yr. daughter has been on every asthma medication known to man. She was diagnosed before she was two and has been on numerous antibiotics, steroids taken orally and inhaled and of course albuterol. These medications just seem to help the symptoms but nothing ever made her truly better. I found your site and decided to take matters in to my own hands. I started giving her 2 tbsp of coconut oil per day and eventually was able to wein her off all her medications. The coconut oil is amazing!!! I wish I would have known about this years ago. I started the coconut oil about 6 months ago and in those 6 months she has had only 5 minor attacks.
---
Coconut Oil
Posted by Mary-Ellen (Melbourne, Australia) on 01/06/2006


started taking coconut oil as i had been reading all the literature on it so thought i would give it a go and can't believe the difference in my asthma... also energy levels as i am a woman of 50 and at times have low energy levels due to hormones so anyone who reads this i say give it a go or you will never know..!!!!!!!!!!
---