Colostrum
Posted by Mike (Reading, Pa) on 03/01/2016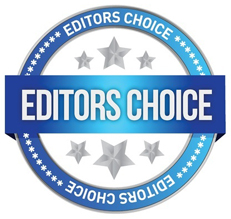 Two students I had contact with each had asthma most of their lives. I informed them that bovine colostrum could get rid of the asthma quickly. Both of them followed the protocol that I suggested which was one half scoop of the colostrum powder for the first two days, one scoop for days three and four, one and one half scoops for days five and six, and two scoops for day seven and after until the asthma is gone. You will find the measuring scoop inside the container of colostrum powder.
When they no longer have asthma I suggested that they go back to a half scoop for prevention.
Also, I instructed them to mix the colostrum with eight ounces of "healthy" water in a blender and drink the mixture thirty minutes before breakfast on an empty stomach which is critical in getting the greatest benefit from the colostrum. They followed the protocol that I suggested and both of them got rid of the asthma in four weeks.
It has been over two years for the one student and over one year for the other student since they have gotten rid of the asthma. Praise The Lord! The colostrum powder that I suggested they purchase can be found on the internet for approximately $65.00. Simply enter 21 ounces colostrum powder on any search engine and you will find a powder that is effective and moderately priced.
---