B3
Posted by Gord235 (Vancouver, Canada) on 10/24/2021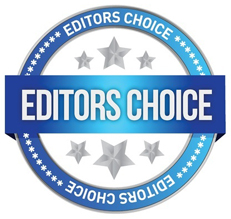 Vitamin B3 - 450mg twice a day.
After reading a report that cited over 30 studies showing success reducing anxiety with 1,000mg and up to 5,000mg of Vitamin B3 per day. I decided to take a more conservative approach. I took B3-450mg once in the morning upon waking and once at night before sleeping and my anxiety disappeared within 24 hr.
Replied by Ana
(Canada)
07/22/2022

---
Borage Oil, Magnesium
Posted by Claire (Mountain View, Ca) on 01/08/2014


I have been seeking remedies to help with anxiety and insomnia and wanted to share what's been working. Thanks to a post from Mama to Many, I purchased borage oil, the strongest I could find at 1200 mg per capsule. It has 3 times as much GLA as evening primrose oil, which I had been taking without noticing many results (except less menstrual flow). I also bought magnesium powder after reading someone's success story on Earth Clinic about taking at night, just before going to sleep. Remarkably, within 2 days taking 3 borage capsules a day and 1 teaspoon of magnesium powder in water at night, I could feel my stress and anxiety diminish dramatically. I also started sleeping through the night. It is a remarkable combination! Plus my skin is baby soft. I hope others will give it a go! Thank you, MAMA TO MANY!!!
Replied by Mama To Many
(Tennessee, Usa)
01/09/2014

---
Brahmi Ayurvedic Herbs
Posted by Reet (Vic) on 02/22/2017 1 posts


I have been experiencing shortness of breath and anxiety for some time. But recently the frequency of these attacks has increased and it started affecting me almost every day. This is so bad that I cant focus on anything but just dreading with fear when / what will trigger the attack. When I get my anxiety attack I feel I can't breath, my heart rate increases, my hands get very cold, body start shaking and my mind starts thinking that I am dying . It is very fearful state. In blood tests everything is fine. So my GP put me on some anti-depressant. which I don't want to take at-least until I have tried alternative method.
Thanks to Earth clinic it has helped me in this time. I have started making few changes in my diet and overall I can see improvements. Brahmi is one of the herbs which has helped me. I feel my breathing becomes easy almost within 15min of taking it.
Other things that have helped me are Folic complex 500mg, B12 1mg at night and ACV + baking soda.
This is my first post here. What I went thru in last few weeks was so bad that I felt to share my experiences with other who might be facing similar issues and this might help someone.
Replied by Wendy
(Columbus, Oh)
02/23/2017

---
Burdock
Posted by Anon (Anon) on 09/18/2012


I don't know what to put this under, so put it where you think.
I put some burdock leaves through my vegetable juicer last night. I got about half a cup of juice. I put the pulp through a couple times with water mixed in to get out more juice and to make it a finer pulp. Then I swallowed the pulp with water and drank the juice on a somewhat empty stomach. It made my stomach queezy a bit but it stayed down. After a while I could feel like little tightnesses here and there in my body loosen up. Spots in my neck along the collar bone. And there was a sort of fizzy feeling that went up the back of my neck and around the back and top of my skull. It felt really nice. Also it made my stomach and backside slimmer. I rinsed out the juicer and put the juice/water mix in the fridge and it was good to drink four hours later - still bright green and sour. It tasted bad but it sure had a nice effect. I feel more relaxed and less depressed. I was trying to help out my liver.
Replied by Lisa
(Thousand Oaks, Ca, Usa)
09/19/2012

---
Buteyko Method
Posted by Jason (Berkeley, California) on 08/28/2015


I've found shallow breathing to pretty much make my anxiety and panic attacks nonexistent pretty much overnight. I used to take deep breaths thinking it would help, but I found them to actually make things worse. Now I take slow, shallow breaths and can finally do things like drink coffee again without any real anxiety. I haven't tried all the exercises, but more information on this theory can be found by looking up the Buteyko breathing method.
Replied by Bev
(Florida)
03/12/2017

Replied by Michael
(New Zealand)
03/13/2017

---
Calm Down
Posted by Cate (Melbourne, Vic., Australia) on 10/29/2011


I've found myself getting wound up with my husband and wanting to scream with frustration which is bad for my blood pressure, bad for the food I'm making and bad for my small son to witness. I've found that when I'm about to explode, shutting myself in the study and perusing ailments puts my issue with his selective deafness into perspective and gives him time to make his coffee thereby grinding his idling brain into a faster gear. ; )
Replied by Cindy
(Orange County, Ca)
07/26/2012

---
Chamomile Tea
Posted by Michelle (New York, NY) on 07/16/2013


Chamomile tea with honey before bed will help to ease anxiety, and help you sleep better. More sleep will also help to lessen anxiety even more. Good luck!
---
Chia Oil
Posted by Irina (New York) on 03/07/2022


I recently discovered chia oil. Like others who have posted here, flaxseed oil helped my anxiety - but both the seeds and the oil caused me to have sinus congestion. I thought maybe all kinds of Omega 3s would have a calming effect on me - but I was wrong - cod liver oil made me anxious and fish oil didn't help at all. I take chia seeds every day with only positive benefits and randomly came across an edible form of chia oil and thought I'd try it. The very first teaspoon I took had an instant calming effect that felt much stronger than flaxseed oil. I went from super anxious to extremely calm in literally just a few minutes. I am now taking 2-3 teaspoons of chia oil a day (spaced apart, with meals) I can't believe the difference in myself - I feel almost too relaxed to the point where I just want to rest a lot - and this is coming from someone who not only has anxiety. but hyperthyroid. Also, I am able to fall right to sleep at night. I highly suggest trying this oil if you suffer from any of the ailments I've mentioned - it's life-changing!
Replied by Pacific Coast Lady
(Crescent City, CA)
03/07/2022

Replied by Lauren
(Queens)
03/09/2022

Irina
(New York, NY)
05/30/2022

Replied by Irina
(New York, NY)
05/30/2022

---
Chocolate, Nutmeg
Posted by Anon (Anon) on 11/25/2013


For anxiety, prayer. Also, these cookies:
Chocolate Nutmeg Cookies
In a large pan melt 1 stick butter, 1 cup peanut butter, 1/2 large dark-chocolate bar (to help the bars hold their shape). Mix in 2 tsp cinnamon, 1 tsp ginger, 1 tsp nutmeg, 1/2 tsp clove powder. Mix in 1/4 cup granulated sugar. Mix in about 2 cups uncooked oatmeal till thoroughly mixed. Press into the bottom of a cake pan, cut/score into squares with a knife, chill in the fridge or freezer until firm. Share. Enjoy.
The measurements are approximate. It looks like a lot of spice, but that's why they are so good. Have them for breakfast with fresh fruit.
Replied by Dave
(Fountain Inn, Sc)
11/25/2013

Replied by Gabrielle
(Los Angeles, Ca)
03/27/2014

---
Cod Liver Oil
Posted by Sasha (Sav, Westmoreland) on 08/14/2009


I used to be anxious and get upset easilly. I sarted taking fish oil and found that i was getting calmer by the day. Try it. I use Cod Liver Oil (The capsules).
---
Cold Showers
Posted by Glen (Manhattan, Usa) on 06/03/2013


I suffer from anxiety tied to my stressful job. I was looking for natural cures for anxiety on the web last weekend and found the cold shower cure on Earth Clinic. I started the next morning before work by ending a hot shower with a few minutes of cold water. I made sure the cold water hit my head and spine and armpits. I felt so much better. The next morning I decided to forgo the hot shower and took a 3 minute cold shower. Man that was brutal but it was incredible afterwards. I felt great all day. I plan to keep this remedy up because it is also helping my energy levels. My head also feels clearer. Cheap and easy to do.
---
Cold Showers
Posted by Alexandria (Northwood, Ohio) on 02/29/2012


Better But With Side Effects

I tried taking a cold shower for the first time this morning for my severe anxiety. I felt wonderful and giddy during the shower. I did notice my scalp and back tingled and itched and burned a bit. (I have very dry scalp and my back itches alot) - When I got out of the shower my back was bright red and I had welts on my wrists, hands chest and back? I do not usually ever get welts? My skin gets red after hot showers, but never this red? I've looked everywhere and usually cold water helps eliminate hives/welts? Is it safe for me to continue doing this?
Replied by Tom
(Usa)
03/25/2017

---
Cold Showers
Posted by Sveta (Des Plaines, IL) on 07/23/2009


I just want to say that cold showers are great for major depression and anxiety disorder, but they don't help much if you don't shower your head. First, I was doing cold showers but was avoiding showering my head. It helped but I still had a lot of anxiety and depression going on. Then, after trying to SHOWER NOT ONLY MY BODY BUT MY HEAD too with cold water (I was told it's good for hair loss), I felt like I was born again. Plus, my hair doesn't seem to fall out much any more.
---
Cold Showers
Posted by Igor (Moscow, Russia) on 02/21/2009


Dear Earth Clinic,
Thank you for this excellent forum on cold water therapy. I had an anxiety which seemed to 'come from nowhere'. Cold baths work on this much better than cold showers. Also swimming in the sea or lakes. There is a tradition of doing this in Russia and also northern China: but in modern times people think it is madness. In this time of credit crunch (2009) this is a practice which everyone can afford.
I have a question to people on this forum: what about time? I do it for 1-4 minutes, 2 times a day, before and after sleeping, every day, as my uncle showed me, like the brushing of the teeth. (The washing with warm water and soap I do before or after this: it seems not to matter which.) It seems that a longer time is not beneficial at all. So I am interested to know other people's ideas about timing.
Another question: I work sometimes in Arabia where it is very hot in the Summer times. There is no problem to make a bath of water, but it is not very cold. So do people know of any device/machine which can be put in a bath to make the water cold? Putting ice from the fridge is OK but this method needs a lot of ice.
Kind regards,
Igor
Replied by Jeff
(Madrid, Spain)
04/15/2009

---
Cold Showers
Posted by Jon (Monongahela, PA) on 09/30/2008


Oh God...this is the most greatest thing in the world. I embrace the Eastern philosophy of medicine which talks about natural and organic treatments to the ailments that we all suffer. Unlike Western medicine that gives you toxic pills to swallow only to treat the symptoms and not to cure you. I feel great. I've never been so happy and energetic in my life and I feel like I'm high all day long...of course with out the impairment of psychotropic drugs. HIGHLY RECOMMENDED...yeah, there is the hesitation associated with jumping into a swimming pool, but please, just "bite the bullet" and do it.....every day.
THANK YOU EARTHCLINIC.COM!
---