295 User Reviews  
Posted by Willow (New York) on 12/20/2012

This works. I was suffereing from a full blown sinus infection. It takes longer than antibiotics to kill all the bugs and feel the difference, but I did it with the fresh ginger tea mixed with unfiltered organic AVC and oregano leaf oil 3 times a day, Neti pot 3 times a day, frequent hot showers, and humidifier. Yes, the drinks are so intense even the bacterias can't survive.
---
Posted by Jeff (Long Beach, Ca) on 12/10/2012

Thankful for the Internet! Recently had the flu & I'm prone to sinusitis/sinus infections. Decided to use ACV for the first time ever, & did 2tbl in 8oz water. It wasn't too bad, & now most importantly, it has been breaking up the mucus so much so, that my nose has been running now. It works & will plan on using it for my next cold/allergy. Also endorsing GSE, Nasal saline, Neti Pot, & I'm looking to try that tea! Thank you all for our better health!
---
Posted by Vivi (Nottingham, United Kingdom) on 12/07/2012


Thankfully I found this website. I had a nasty cold and chesty cough, which turned into a vicious and lingering sinus infection, which would not budge even with numerous saline rinses and steaming, so by the 5th week I was driven to go the doctors, who prescribed antibiotics. I have also lost my sense of smell and taste for the last 2 weeks. I have ME/CFS and am very sensitive to medication especially antibiotics & steroids, so didn't really want to try them, but felt desperate. Needless to say I got terrrible side effects after only 2 tablets, so had to discontinue them.
I strated taking ACV last evening. I also did the special tea that Joel from Aliquippa, Pa posted on 12/20/2011. I was amazed that my sinuses began to clear straight away and I could smell fleetingly. This morning I suddenly could smell fully & went round sniffing everything. I had a lovely tasty, aromatic brunch of onion soup, then tuna, spring onion & lettuce salad with cider vinegar/olive oil dressing followed by poached pears in cinnamon with sultanas!! It tasted great!! I am so thankful. It was so getting me down.
I have had some more ACV today and my nose has cleared some more and I am beginning to feel better too. My chest is fine with only the odd cough. I am quite amazed by the effect of ACV. I only had the ordinary variety, but have ordered the special organic ACV & will always keep some in my kitchen from now on.
Replied by Roselenee
Miramar, Florida
12/21/2012

---
Posted by Organicgirl (Jacksonville, Florida, Usa) on 10/20/2012

I'm 45 and have suffered from allergies and sinus troubles all my life. The fact that my parents smoked in our house while I was growing up didn't help my problem... At all. As an adult, I was diagnosed with chronic sinusitis. Drats! After dealing with antibiotics and steroid nasal sprays (I can't take OTC decongestants), I decided to research natural remedies. Fortunately, my search eventually led me to this site. I tried the ACV treatment - 2 TBSP of organic ACV, 1 TBSP organic local honey or maple syrup, and 8 oz of purified water. Had a drastic effect after the first cup. Major drainage and pressure relief. Consecutive elixirs proved to be not as effective or dramatic as the first, but I've definitely felt a difference - less congestion, pressure, easier nasal breathing, less dizziness, and eye gook, just to name a few. I found coupling the ACV drink with NeilMed's hypertonic extra strength Nasa Mist works very well. Compared to this past dose of antibiotics and steroid nasal spray with little if any results, I highly recommend the ACV elixir and NeilMed's products.
Good luck and cheers to hopefully curing our sinus problems!
---
Posted by Organicgirl (Jacksonville, Fl, Usa) on 10/19/2012


I have a severe sinus infection and it's the same old thing everyone else has commented on in regards to antibiotics, steroid nasal sprays, saline nasal sprays, hot steam, etc. Nothing has given me relief. I thought I'd try your recommendation with the ACV. I tried it using just regular organic ACV. It worked wonders after just one cup and, bonus, it relaxed me. I had another cup this morning and same results. I went to the health food store and purchased the raw ACV with the "mother" and I must say I didn't get the same results. I had better results with the regular, plain organic ACV. The one with the "mother" made me hyper and did absolutely nothing for my sinuses compared to the awesome results I had with the plain ACV.
Replied by Cindy Green
Conklin, New York, Usa
10/14/2012

Replied by Mel6288
Nashville, Tn
11/06/2012

Replied by Wonder
Dallas, Tx
01/20/2013

Replied by Laurie Wilson
St. Charles, Mo
02/28/2015

---
Posted by Texaschic (Lantana, Tx) on 10/11/2012


This really works folks! I had a sore throat for 2 days and on day 3 in went into my sinus (where I have a deviated septum). The pain was excruciating! (even on 600 mg of Ibuprofen) I was volunteering at the school and I had to leave due to the pain. Couldn't get any air through my left side and extreme pain throughout the entire lower and upper sinuses. Miserable~!
I had already been taking probiotics, vitamins, drinking chicken soup. Here's what I did:
* 8oz hot water, 2 tbs ACV (organic unfiltered), 1 tbs raw honey. Drank this mixture every hour... 3 times in the evening.
* 2, 000 mg oral Vit D
* Probiotics
* HOT HOT water on a thick washcloth compress across the sinuses, hold for sever minutes and repeat.
* Saline nasal spray every hour
I was in bad shape, but went to bed (with head elevated) and woke up with no pain! Wow.
Folks, please, please don't take antibiotics until way after you try this.
Replied by Kathy
Henrico, Va
10/14/2012

Replied by Caroline
Cuyahoga Falls, Ohio
01/01/2013

---
Posted by Don (Moorpark, Ca) on 10/09/2012


I have had sinus problems for at least 10 years. I have used all the allergy medicines in combination with antibiotics, but hated the side effects. After getting this last infection I checked the internet for a cure and the ACV article came up, I thought I would try and after about an hour felt relief in my sinus. Nice simple cure. Thanks for the information.
---
Posted by Rabbit7 (Athensedua, Oh) on 10/05/2012


OMG, lying in bed, cheeks were killing me. Did the NetyPot, but my sinuses were so congested that no fluid would drain from the other nostril-more pain. Read the ACV remedy, as a last result I made the concoction. I kid you not, the gunk that was in my head started draining immediately. The pain is now tolerable, and I can sleep. Do it again tomorrow. Didn't use honey, used Truvia, 1 Tbsp, pinched my nose and drank. Actually, wasn't bad, tasted tart.
---
Posted by Stallischelle (West Allis, Wi) on 09/07/2012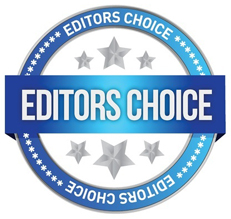 I've been suffering with a sinus infection for 8 months, and have tried seemingly everything offered by Eastern and Western health practices: Chinese herbs formulated for sinus health, acupuncture, chiropractic adjustments, two rounds of antibiotics, and a prescription nasal spray combined with a daily dose of allergy meds. Now armed with a bottle of organic ACV with the 'mother', I am finally winning the battle! Three times a day I drink a tea consisting of 8oz. Water, 1 Tablespoon ACV and 1 Tablespoon of locally harvested honey. Once daily I use a NetiPot with 8oz. Distilled water, 1/4 tsp. ACV and 1/4 tsp. Plain salt (4oz. Per nostril). I've tried the NetiPot before without much success, but once I added the ACV I noticed an immediate improvement. Yes, it burns some but the results are more than worth the short term discomfort. My sinuses have cleared significantly after only two days, and I intend to continue with this routine to kick out the infection altogether. I am also considering adding the practice of oil-pulling to even further reduce the bacteria and toxins that my body is apparently harboring.
Replied by Remei
Port Arthur, Texas Usa
10/24/2012

---
Posted by Medcalfchef (Albany, NY - USA) on 09/05/2012


2 TBSP Organic Apple Cider Vinegar
1 TBSP Organic Honey
8-10 oz Hot Water
In approximately 20 minutes the drainage will begin, and the pressure will be relieved. This lasts for an hour to an hour an a half. It was my saving grace with the last sinus infection I had. This, along with saline irrigation cleared up the infection--NO steroidal nasal spray, NO antibiotics needed.
Replied by Kristina
Mt. Pleasant, Sc
09/21/2012

Replied by Wonder
Dallas, Tx
01/20/2013

Replied by Stephanie
Buffalo, Ny Usa
01/28/2013

---
Posted by Adambur (Kansas City, Missouri) on 08/24/2012


Similar to others I hate antibiotics and the negative side effects associated with them. Came to this site for a sinus infection that I suffered with for over a week. Tried saline sinus rinse which would clear me up enough to sleep through the night along with breathe right strips. After continuing to be miserable I tried 8oz warm distilled water, 2tbsp organic unfiltered apple vinegar with mother, and 1 tbsp honey. Maybe I am a baby but this tasted awful. I had major troubles drinking it without gagging. I hated it. Being desperate, I forced it down. A few minutes later I noticed pressure relief in my forehead but nostrils weren't as clear as I had hoped. I could definitely tell a difference in my facial pressure so will use this again (with more honey and maybe a green tea bag) along with the sinus sinse. Made me a believer.
---
Posted by Skeptic To Believer (Chicago, Il) on 08/16/2012


I had to add my success with ACV for sinus infections. I recently got hit quickly with a sinus infection after having travelled on a long flight. I've been a sufferer for several years now and have always gone to the doctor for a script. Never again! This worked so well! The infection hit me Tues morning and I knew I wouldn't be able to get in to see my doc - plus, I was so tired of being bound to going to the doc and to prescriptions every time this happened. I found this site and got the recipe for a couple of TBSP ACV (organic, raw, unfiltered with the "mother" - that's the key), warm water and honey. I eyeballed the amounts and took the first cup on Tues night. I couldn't believe that I slept through the night - that never happens with the onset of a sinus infection. I continued to drink 3-4 cups throughout the day on Wed. By Wed night, I was feeling fine. Fine!! I will continue to drink it today because I'm not quite 100% yet, but I am stunned by the effectiveness of this natural remedy! Very happy to report a very enthusiastic "yea". Thank you, thank you, thank you!
---
Posted by Shawn (Ny) on 08/02/2012


I have been suffering from mulitple sinus infections for the past year now. I took antibiotics over and over just as soon as it would work a week or two later it was back. I came upon this site and decided to give Apple Cider Vinegar a try thinking it was better than a run to the emergency room. I took the 2 tablespoons of Apple Cider Vinegar with 8oz of water and abracadabra just as simple as that it was gone.......... Definitely, definitely, definitely works. Im so thankful for this site.
Replied by Freezekewl
New York
08/05/2012

Replied by Allison
Cheonan, South Korea
09/20/2012

Replied by Simone
Maryland
05/06/2015

---
Posted by Android (Vancouver, Canada) on 07/11/2012

I get chronic sinus infections and my best remedy starts with apple cider vinegar, I also take echinacea and use a saline rinse. Always make sure to drink lots of water and I find that if I lay on the couch or in bed the mucus turns thicker and more stagnant, whenever I get a sinus infection I make sure to alway keep moving, nothing too intense just keep busy doing things around the house or going for small walks.
If you follow this routine as soon as you feel the start of a sinus infection it will be gone quickly, sometimes in my case it only lasts for a day or too.
---
Posted by Bradshad (North Providence, Rhode Island) on 07/01/2012


Yes I have used Apple Cider Vinegar in the neti pot, and I got the suggestion off earth clinic. I used 1 teaspoon in luke warm water. You may want to use less the first few times because it does burn a little. I use it when I am really clogged or have a sinus infection. It draws quite well. Also if you looking to kill a sinus infection off try cutting up a little garlic in the neti pot and leave it for awhile or a small amount of cayenne powder. I have killed of sinus infections this way. I dont know the long term side effects so I only use these remedies occasionally. Good luck.
Replied by Sunny
Ca
11/12/2013

---