Multiple Cures
Posted by May (Orange) on 08/16/2016


I have suffered with bleeding hemorrhoids for a few years, plus bleeding gums. I commenced taking Cayenne Pepper daily for Heart Arrhythmia -and over the course of a few months have noticed my gums are healthy and I no longer have bleeding hemorrhoids!!! I find taking Cayenne Pepper& Black strap Molasses has helped my heart significantly, not cured, but improved very much. I also use Ylang Ylang essential oil in a carrier oil & apply to my chest after taking a shower.
---
Multiple Cures
Posted by Everson11 (Mt) on 12/31/2015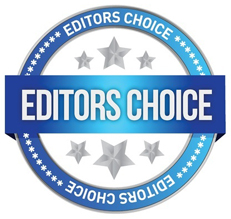 This is my general post concerning my treating of almost all issues with cayenne, despite having a history of surviving 2 heart attacks by using cayenne, after reading the story of Dr. Christopher, and my Awakening tonight... I had an extreme bout of anxiety / agoraphobia for a stretch of a week, with combined almost fainting / vertigo for 3 weeks or more... This is what happened after my nap, the first real sleep in 3 days... I woke up after drinking a lot of beers (7) and felt great, no anxiety, still had head fog but no dizziness... Went to check the mail for the CBD spray, and had no "anxiety" or agoraphobia of being outside... I drove fine, albeit just to the mailboxes and back, but still, the previous 2 days were difficult to get that distance going to the store for beer

A couple of hours later, the anxiety started kicking in, so without the spray, I did what I had to and drank beer as fast as possible, which this time only increased the anxiety and brain fog / dizziness...

For the fun of it, I searched Earth Clinic for "Cayenne Dizziness"... Being that the dizziness and vertigo was triggering the massive panic attacks, I completely forgot that Cayenne treats the ENTIRE circulatory system, which obviously includes the brain, and Arrhythmia matches all the symptoms

I boiled water, added it to about 1/4 tsp of Cayenne and drank it...
The anxiety was gone within 45 seconds or so, and I cleared several paper towels worth of mucus, clearing my lungs... I had been planting my foot in the floor so hard when under these attacks, that I literally tore a gash in my new slippers... The foot pain was intense... It's GONE now, I can feel it warm, but no pain

When I cut my finger deep and healed it with Cayenne, Adrenaline kicked in, and I ignored that it was helping the anxiety and lungs completely... Same thing with the Heart Attacks... I was hitting the prime target for the Cayenne, and ignoring the other benefits...

I guess I would have known on both occasions if I couldn't breathe, but I'm sure I could perfectly, so I had NO IDEA until now that Cayenne takes care of the lungs as well...

There is surely some adrenaline involved now because I'm able to see and concentrate etc, and it will take more experiments to figure it out, but I'm going to drink a cup every morning... Everybody should, it costs about 2 cents.
Replied by Janet S.
(Colorado)
04/04/2016

---
Multiple Cures
Posted by Silent Prayer Herbal Center (Jamaica W.i.) on 11/23/2013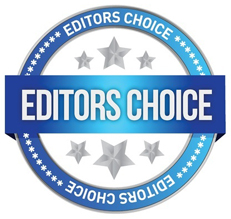 Cayenne Pepper is a wonderful spice, it's not only great for sinus problems
It helps to protect the heart, it has the ability to stop a heart attack or stroke instantly. this is personal experience that a friend whom I introduced Cayenne pepper to had with her older sister.
This is the experience.
One morning at the breakfast table she noticed her sister stuttering and, in a few seconds she saw her face sort of twisting one of the indication of a stroke or heart attack, she immediately ran and got some cayenne pepper put it in her mouth and in a minute or so her sister was back to normal.
She then took her to the doctor only to find out that she suffered a stroke and if it had not been for the application of Cayenne Pepper she might have died or suffered permanent brain damage.
Cayenne Pepper is also one of the best spice for weight loss, in fact this is Beyonce's favorite. It helps to reduce weight while protecting the heart.
Cayenne Pepper works real well for Arthritis: Poor circulation, High Blood pressure and more.
I have been using Cayenne Pepper for years and I can testify to the wonderful healing properties of Cayenne Pepper.
Just a few days ago I feel my head start hurting, I remembered that the Capsaicin in cayenne Pepper is good for pain, I just ran for the Cayenne Pepper placed some under my tongue and in a few minutes the pain was gone.
Cayenne Pepper is awesome, but since it also takes out toxin from the system as well hot, one must drink plenty water so as not to cause kidney damage.
Just use natural herbs and spices wisely and you'll be OK.
Replied by Becky
(San Diego, CA)
04/21/2015

Replied by Donna
(Santa Monica, CA)
04/23/2015

---
Multiple Cures
Posted by Robert (Ontario) on 08/25/2013


I took a big teaspoon of ceyenne pepper in water once daily for two days for heart palpitations. It cured my acid problem. I can now enjoy green onions again. I must have picked up a parasite in Central or South America or Dominican Republic.
Replied by Ed2010
(Oakville, Canada)
08/26/2013

---
Multiple Cures
Posted by Nightfire (Danville, Illinois, United States) on 03/10/2012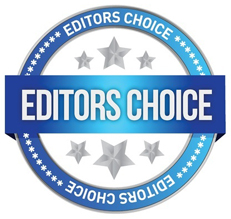 I have grown accustomed to taking cayenne so decided to try the lemon, cayenne drink 'before' eating anything this morning and
WOW not only did it ENERGIZE me, when I went to eat breakfast I only ate a third about what I would usually eat AND an hour later still NOT hungry and still energized.
ALSO *ha ha* I found out yesterday when I took my lemon cayenne drink in warm water religiously through the day and got on my stay ball (actually on this site for a long period... Can't help it I'm aging backwards and 'hooked') that my shoulder which usually aches horribly (had torn the muscles in both left and right some years ago and never felt right since)
HAD NOT GIVEN ME ANY PROBLEMS, I had only sat in a normal chair to eat dinner... Curbs appetite, pain reliever, energizer (also a never ending list haha, glad I'm half Mexican and love HOT spices)... No downfalls I'm aware of, better and cheaper then any 'Energy drink' out there (but don't keep me up at night : )
Enjoy!
---
Multiple Cures
Posted by Ray (Blairsville, Ga.) on 01/30/2012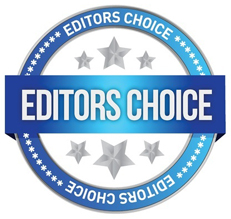 I did a good bit of research on the Cayenne treatments before getting it for myself and told my wife about it and she trusted me enough to say she would give it a try also.
Listen up folks, she is 73 on blood pressure medicine and arthritis pain pills for lower back pain which got so bad she would sit on the couch to watch tv and use a heating pad. The pain was so bad sometimes after being on her feet for awhile she would go to tears and it seemed to take hours for the pain pills to work.
I told her not to take the blood pressure medicine while trying cayenne because it may be unsafe. Within 24 hours the pain was gone with no pills, her blood pressure which was causing her bad headaches every afternoon is still as good as it was with the medicine and no headaches. She has lost 11 pounds in just over a week her energy level us up also.
She has had stomach problems all her life and hasn't needed any antacids since she started on the treatment just a little burning in her throat which was expect from it and she takes another drink of water and it goes away. She sleeps great and gets plenty of exercise going to the bathroom from all the water she drinks.
Folks, she has motion sickness and yesterday she forgot to take her pills before we took a trip from Ga. to Kentucky to visit relatives on winding mountains roads part way and didn't have a single problem even though she normally throws up and gets sick to the point sometimes of throwing up foam when her stomach gets empty.
We are on well water where we live but I have read how bad fluoride is for you since it's toxic, look on the back of your tooth paste it says if swallowed go to the emergency room so if it's in your water what do you think.
Use room temperature spring water at least, I can't tell you how much better she has gotten in just a week.
Ray
---
Multiple Cures
Posted by Sunita (Santa Cruz, California) on 10/09/2011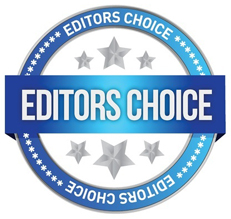 My dad used to mix 1/4 - 1/2 teaspoon cayenne pepper in home-made buttermilk, drink it after meals everyday as long as I can remember. He said he was cured of peptic ulcer, ringing in ears, indigestion, gas problems and something else I forgot. He died a healthy 67 yr old from an auto accident. I have been sprinkling it on my food every day for about a year now and have had no colds. When I stopped for a few weeks while traveling I had terrible problem with swollen feet so I noticed as soon as I began taking the CP swelling was gone. An 86 yr old friend of mine swears by it for candida, circulation, eczema and her good vision. She has taken capsules for past 20 yrs. I have taken turmeric with warm milk for acid reflux and it has worked wonders.
Replied by Nan
(OR)
02/07/2021

---
Multiple Cures
Posted by Helpyourself (Houston, Texas, Usa) on 08/09/2011


This stuff is amazing, Cayenne pepper. I have recommended this recipe to people with sinus, headaches, depression, empysema, sore throat, nausea, bacteria, coughing, toothache, and more... Try 20 drops of cayenne pepper (only use the Original Tabasco brand) in 4 oz. of water a couple times per week. Taper off, then take as needed.
Also, have a friend that took this for asbestosis and he swears by it.
Another friend takes this to sleep and quit taking his meds, say he doesn't need them. Cayenne is also an anti-inflammatory agent and is also an expectorant, good for the lungs and the blood.
Replied by Francisca
(Michelbach-le-bas, Alsace, France)
08/10/2011

Replied by Kelly
(Cambridge, Ma)
08/10/2011

Replied by Francisca
(Michelbach-le-bas, Alsace, France)
08/10/2011

Replied by Francisca
(Michelbach-le-bas, Alsace, France)
08/10/2011

Replied by Blanche
(Iberia Parish, La. Usa)
08/10/2011

Replied by Francisca
(Michelbach-le-bas, Alsace, France)
08/11/2011

Replied by Courtney
(Granite Bay, Ca)
08/11/2011

Replied by Bess
(Calgary, Alberta, Canada)
08/11/2011

Replied by Helpyourself
(Houston, Texas, Usa)
08/11/2011

Replied by Helpyourself
(Houston, Texas, Usa)
08/11/2011

Replied by Bess
(Calgary, Alberta, Canada)
08/11/2011

---
Multiple Cures
Posted by Cayenne619 (San Diego, Ca) on 09/14/2010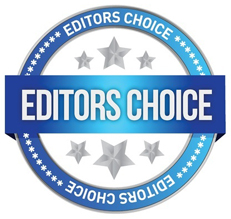 The power of cayenne powder:
The reason it suggested to take it with warm water is it works faster because the warm opens up the cell structure--makes it expand and accept the cayenne that much faster, and it goes directly to the heart, through the artery system, and feeds it in powerful food.
I am a recovering alcoholic in my 26th year and have bit longer without drugs. Before finding cayenne powder, the only holistic products was Epsom salt and ice for my pains.
September of 2009, I did the master cleanse for 7 days and 2 weeks of milk thistle with bentonite clay. During this cleanse noticed the odd annoying pain in my left leg had vanished.
Upon more investigation came to the conclusion that caffeine had restricted my circulation and capsaicin (cayenne powder) had opened it.. I used to lie in bed and my leg would hurt or be sitting in a recovery meeting drinking coffee rubbing my ankle in pain. I am pain free.
Every night on an empty stomach before bed without food, I take 1 fresh squeezed orange, half a teaspoon of cayenne powder and a drop of safflower oil.
Also in the morning I do the same but have food immediately or else there is the possibility with moving around that it will cause a horrible stomach problems from my movement.
What I have read is cayenne powder works as a blood thinner. It is suggested don't use it if you have high blood pressure, on other blood thinners.
It does lower ldl and raise hdl. It works also like Midol (pain inhibitor) for women with cramps.
It stops the production of "Substance P" in the spinal cord that sends synapses to neurons to the brain to let us know that there is pain.
I have found personally it has help me get a better night sleep and to feel restful and energized in the morning. I swear by it and use it for all my ailment names.
---
Multiple Cures
Posted by Arlene (Jekyll Island, Ga) on 03/05/2010


Cayenne is a life-saver.....I take it everyday and will continue to take it for energy and detox purposes. There is no better blood purifier than cayenne. It cleans your arteries, lowers cholesterol and improves overall health of anyone who takes it. Combined with a vegan diet you can virtually eliminate disease.
---
Multiple Cures
Posted by Alice (Wiesbaden, Germany) on 12/10/2009


Hello All,
I just would like to share with you an information I recently found on the internet. I am frequently suffering from inflamed and receding gums. I have started to use plain powdered cayenne for toothbrushing about two weeks ago. For me it works wonders as the gums are getting firmer each day and they look now healthy pink instead of dark red. Yes it will burn for a couple of minutes but the results are really convincing. Just do the oilpulling after brushing your teeth and the burning will subside very fast as the oil seems to take it away. Furthermore you will experience no more bad breath in the morning. I hope, this will help somebody else too.
Thank you earthclinic for the great website!
Kind Regards,
Alice
Replied by John
(Pennsylvania)
02/18/2015

---
Multiple Cures
Posted by Marlo (Hattiesburg, Ms) on 12/02/2009


I tried so many things to overcome my candida infection but the single most effective thing I tried was drinking a few dashes of cayenne pepper powder in a beverage. Vitamin and probiotic supplementation also helped some. It also relieved my depression/fog, fatigue, heart palpitations, shortness of breath, yeasty body odor, itching, allergies, anxiety, high blood pressure, "blurred" vision, generalized muscle pain and spasms.
---
Multiple Cures
Posted by Betty (Shaker Hts, Ohio) on 05/28/2009


cayenne pepper has been wonderful for me l have lost weight and kept it off i take 2 to 3 caps daily. it has also helped my blood pressure tremendously i am starting my hubby on it asap due to his blood pressure this stuff really works so dont be afraid to use it folks. it has also helped my immune system, thyroid problem etc i also use it for blood thinng effect along with hawthorn
---
Multiple Cures
Posted by Nancy (Shreveport, LA) on 04/28/2009


Better But With Side Effects

Cayenne Pepper Information Needed: I have been drinking a tonic of 2 tsp raw acv and 1/8 tsp cayenne pepper in 16oz of water and sipping throughout the day. It is fabulous. I am 65 (almost 66) and it really revs up gives my metabolism and mental focus. The only problem I have is that it slightly burns my throat after about 8 oz. I always swish with plain water after sipping to protect my tooth enamel and then swallow. This cools my throat somewhat. Is there a problem with it burning? I don't really mind it as I love the increase in the body and mind. But, is there a potential problem? Am I doing damage to my throat?
---
Multiple Cures
Posted by Chris (Kodiak, Alaska, USA) on 02/15/2009


I bought Cayenne Pepper because I read in a health magizene that peppers when heating up the body, will help the body to burn fat. So I thought i'd try it. I took 3 capsules of it.
Now, I was tired because I didn't get any sleep that day, but after the pepper started to digest, I noticed my energy levels went up. I felt clean inside, like I washed myself out with a hose. On the drive to work tonight, I noticed my night vision was clearer, my brain was more alert, though I was tired and my sight, to brain, to react responces were more alert and quick I actually suprised myself.
I can only contribute this to the pepper as it never happened before, and the day I take the pepper, BAM! I feel clean, full of energy, life, I feel good, my mental mood is good, as if the pepper blocks bad emotions.
When flossing my teeth, I noticed my body was numb, as if I had taken pain killers. I didn't take any medications, just the pepper, and some zinc. And it felt like I was on some serious asprin or something. I've only been using on it for less then 12 hours now and I can see a serious difference in my body for the better. I can't wait to see what this wonder plant has in store for me.
---