Swollen Lymph Nodes
Posted by Moorea (Santa Fe, New Mexico) on 05/06/2008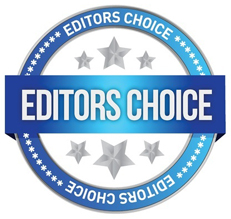 I am so grateful for this site! Last night I woke with a swollen lymph the size of a tennis ball and was terrified. I'm 24 and have never had something like this happen before. But, did a google search and found your site and Castor Oil recommendation. It REALLY works! I placed castor oil on the area and placed a flannel rag over it and a heat pad. This morning my lymph was still slightly swollen, but after a bath of epson salts, baking soda, and apple cider vinegar as well as eating miso soup (a very alkalizing food) I feel 100% better. I had been sick with a cold for about two weeks and these remedies seemed to cure that as well. I think it is also important to note that these remedies work really well when you have a frame of mind that supports curing yourself, by re-focusing on the things that give you joy and the things that you love, can only help you be more grateful and less focused on the thoughts that created this illness to begin with. Thank you so much!
---
Swollen Lymph Nodes
Posted by Bianang (Sarasota, FL) on 01/11/2008


I tried the ACV orally plus the ACV, H202 & epsom salt bath to help reduce my son's swollen lymph nodes. I did this for 5 days and it did seem to help soften it a bit but the most improvement I've noticed was after I massaged the swollen nodes with CASTOR OIL. After applying the castor oil, I applied a piece of cloth (should be flannel), then a plastic bag then a heating pad. I also applied did the CASTOR OIL PACKS in the stomach area. This is supposedly outlined in the Edgar Cayce's readings (he was a healing psychic). There was a significant reduction in swelling (flattening) within 2 days after I started with the castor oil. If you do an internet search on castor oil for swollen lymph nodes it will give you the detailed procedure.
---